When it comes to "sharing and caring" gifts are the most elegant and delightful way to do that. Gifting these days have become quite a tough task. From selecting a gift that is apt for the event to its beautiful and attractive packing it's a really long process. But being stuck in the busy routines we cannot manage to take out this much time to prepare a gift. To sort out your problem we have brought to you these 12 Creative DIY Gift For Any Event for all the events. So whenever you are short on time or running out on gift ideas, these ideas are going to help your immense.
Be it the happy time of the Holidays or the love is in the air on the valentine's day, these gift ideas are would surely suggest you the best gift to go with. Also, these gifts are super cool for other days of celebration like birthdays, anniversaries, baby showers and more.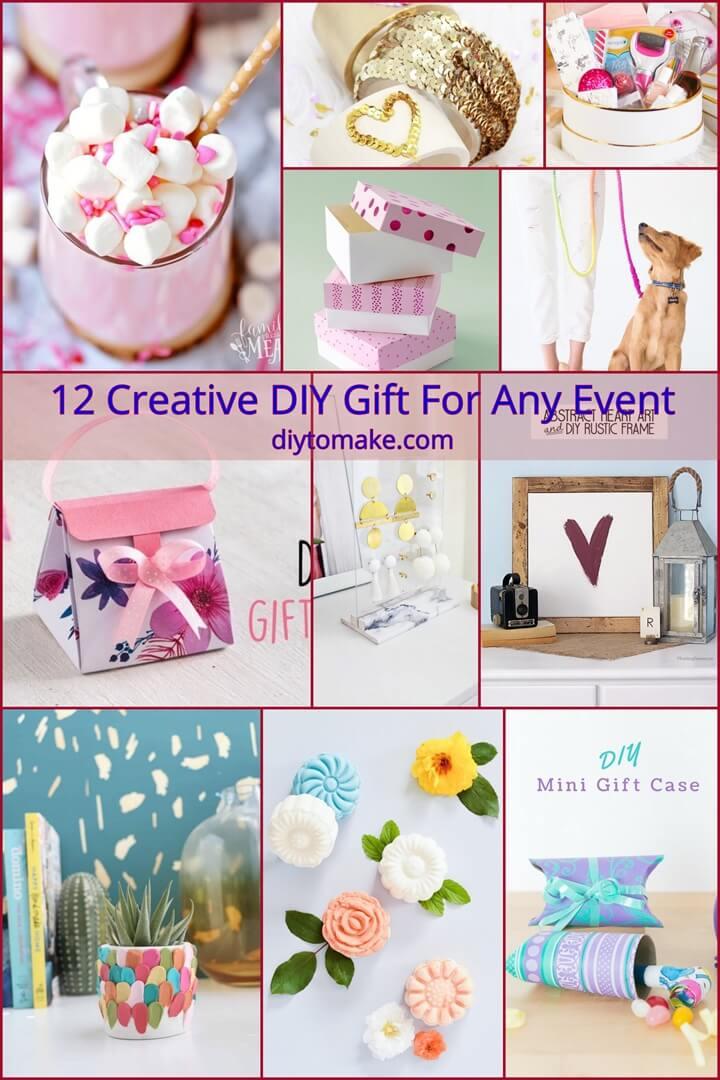 The gifts like the clay petal plant, bubble bath bars, the enameled mugs, and the self-care baskets are perfect for any day and also for everyone. So you should really be giving these ideas a thought when caught between tight hours and budgets.
Clay Petal Planter: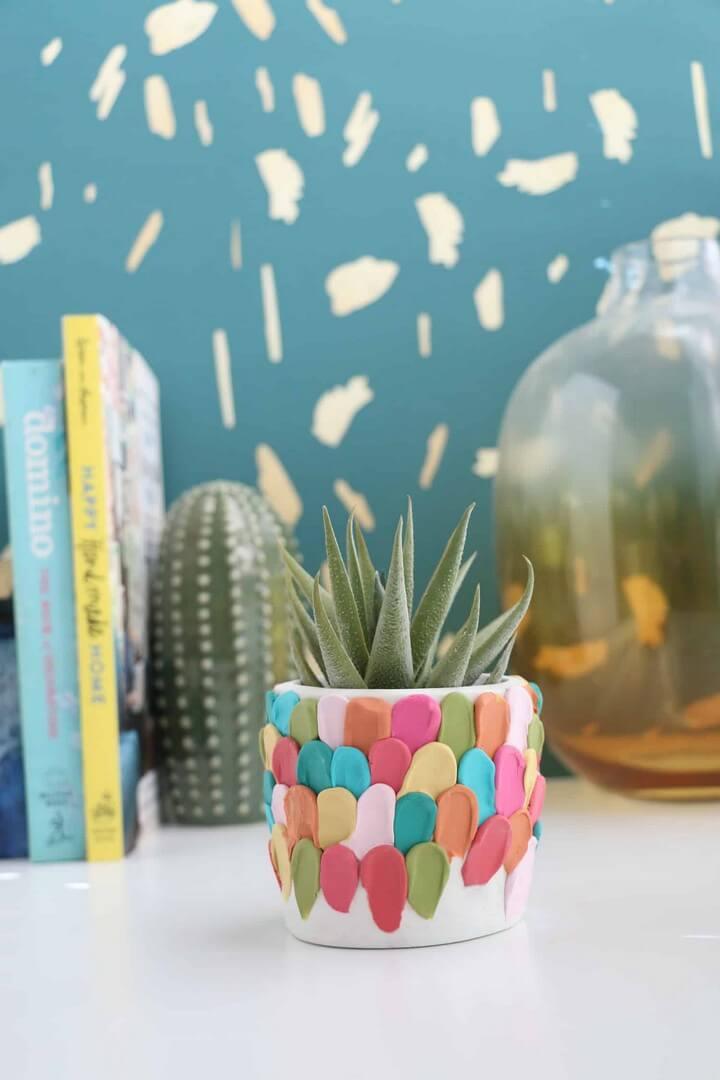 Giving out plants as gifts has really become an in thing these days. So make your plant gift look custom and cute you can create these adorable clay petals all over it. You can use the desired hues of clay for the tempting outcome.
Tutorial: abeautifulmess
Bubble Bath Bars: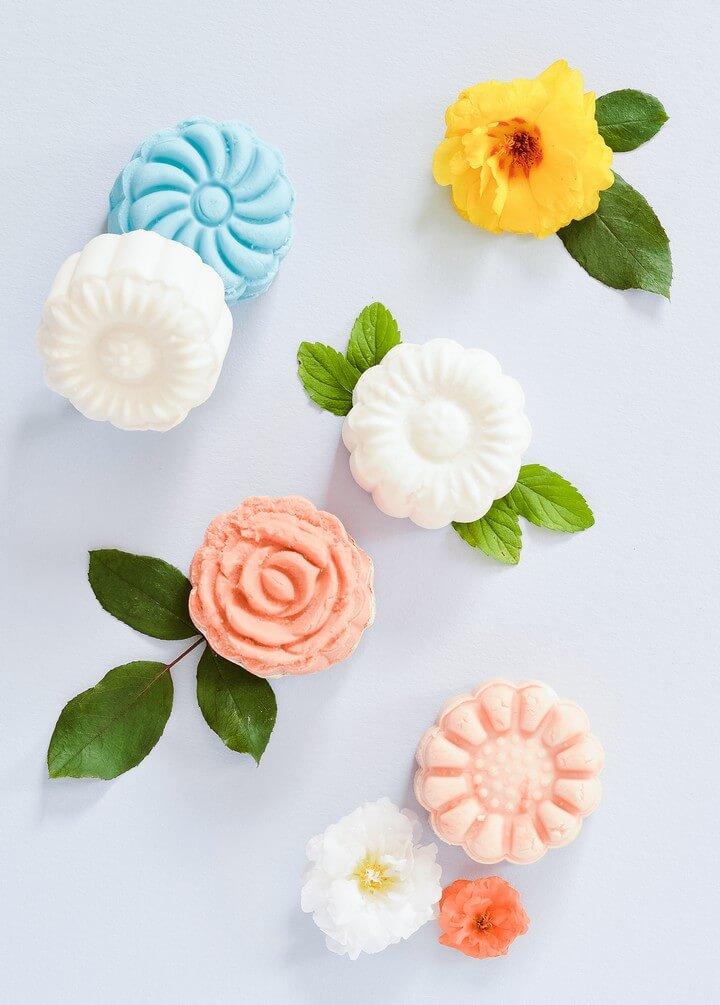 Taking long baths and rejuvenating the skin is the best way to relax. So for the coming festive season, you can make these bubble bath bars to give out as gifts. The gorgeous colors and flower shapes make these bath bars so much beautifully enchanting.
Tutorial: abeautifulmess
Acrylic Earring Holder: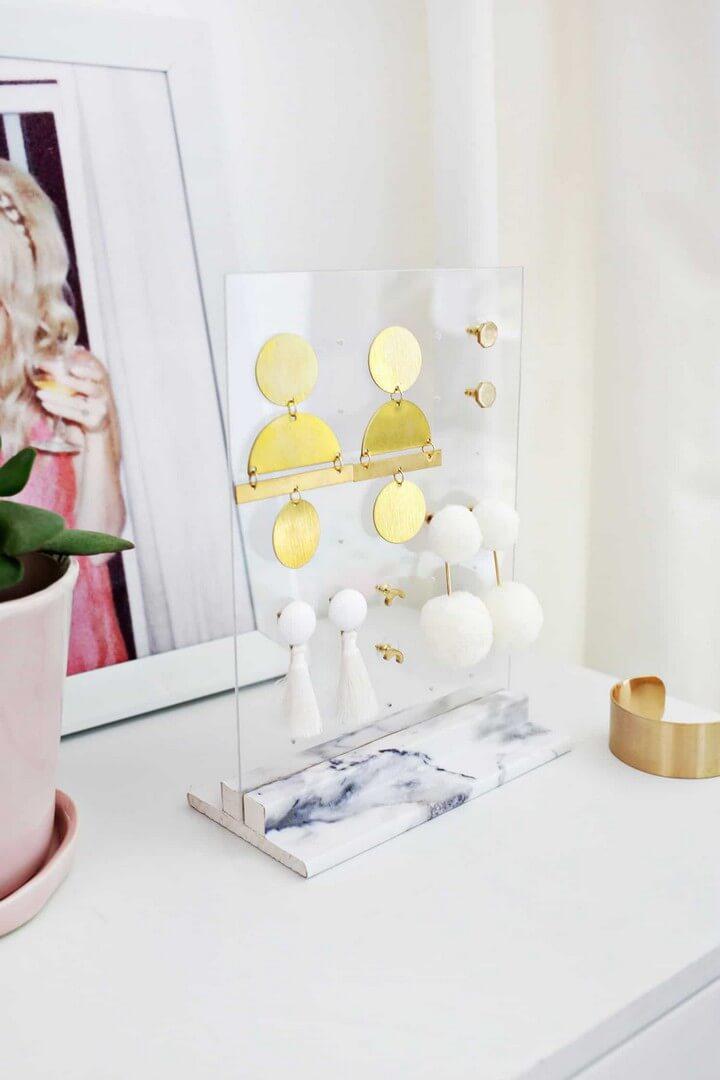 No matter what is occasion a lady is always happy to have an earring holder gift. So this inexpensive and feasible earring is the next thing for you to craft and use as gifts for the lovely ladies around. Get some wooden pieces and acrylic sheets to make them.
Tutorial: abeautifulmess
Mini Favor Box – Simple Pillow Box Gift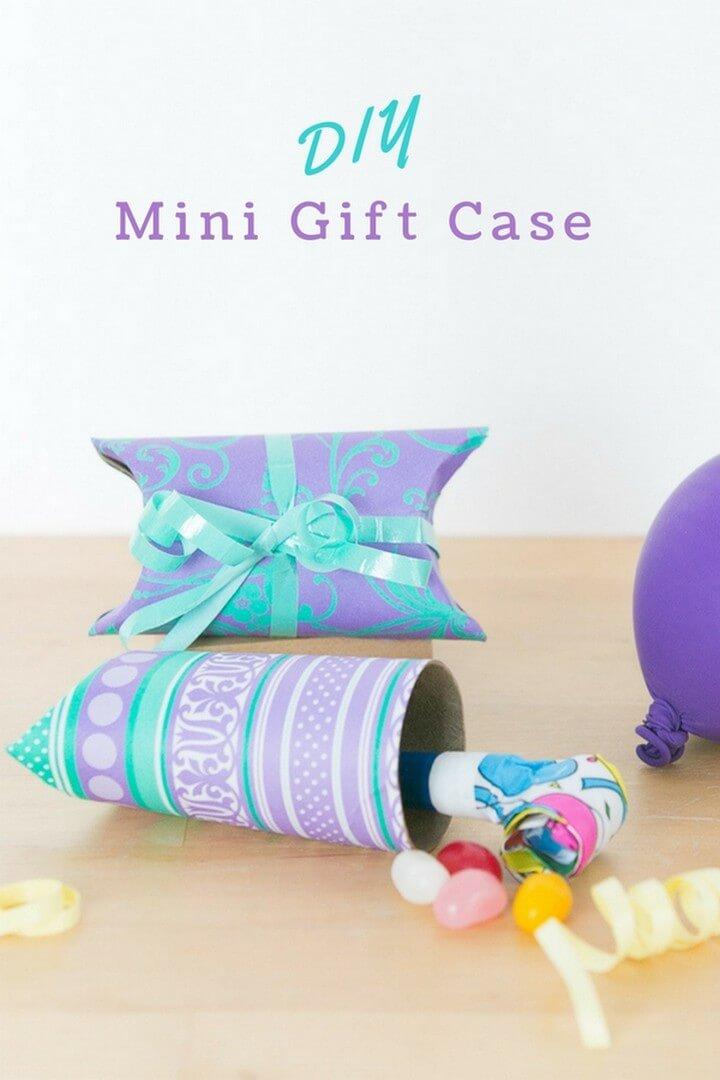 No matter what is the celebration about these mini favor boxes in the shape of cute pillows are going to be a great hit. The adorable shape, colors and the colorful treats inside really make this gift box hugely delightful.
Tutorial: withaspin
DIY Gift Box – Paper Boxes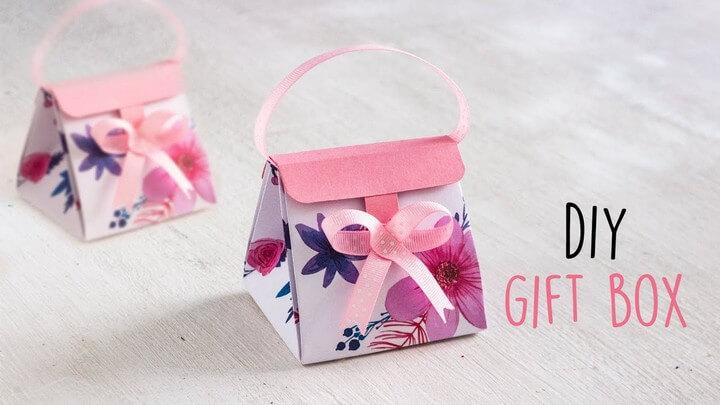 Packaging of the gift really adds value to your gift even when it is the simplest. So you can make these tiny DIY gift boxes and that too in the shape of bags to fill in some sweet delights and give away.
Tutorial: youtube
Self Care Gift Basket: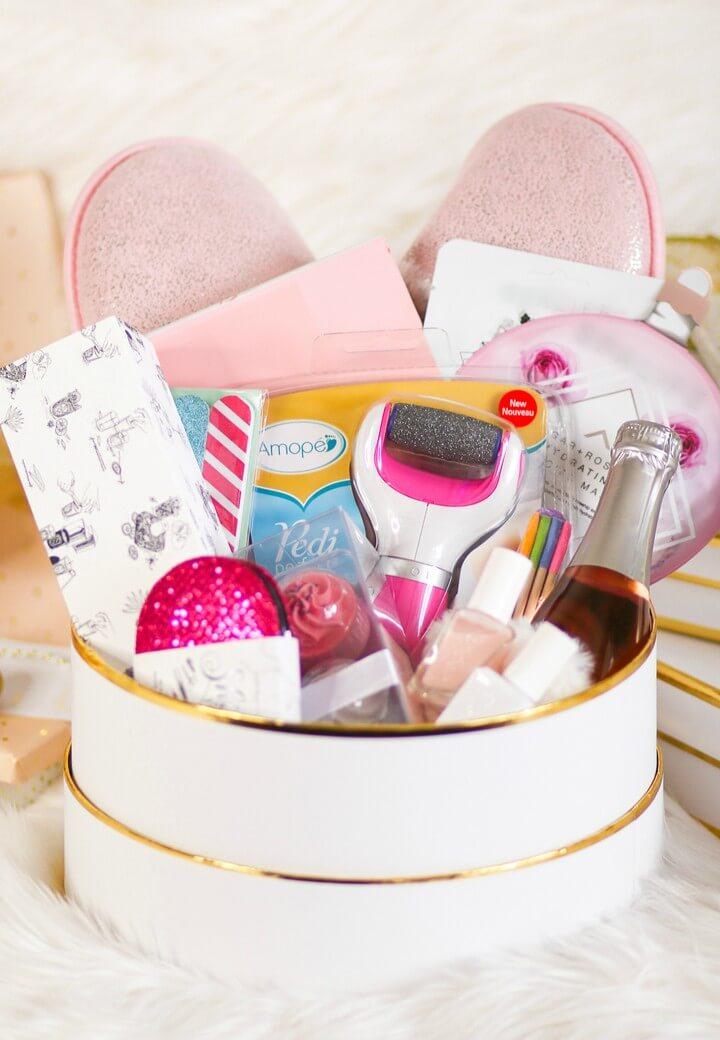 Creating a basket is the best way to stress-free yourself from the confusion of selecting a gift. So grab a basket and fill it with the things of self-care and grooming and your gift is ready for anyone and any of the events as well.
Tutorial: thediaryofadebutante
Valentine's Pink Hot Cocoa With Free DIY Gift Tags: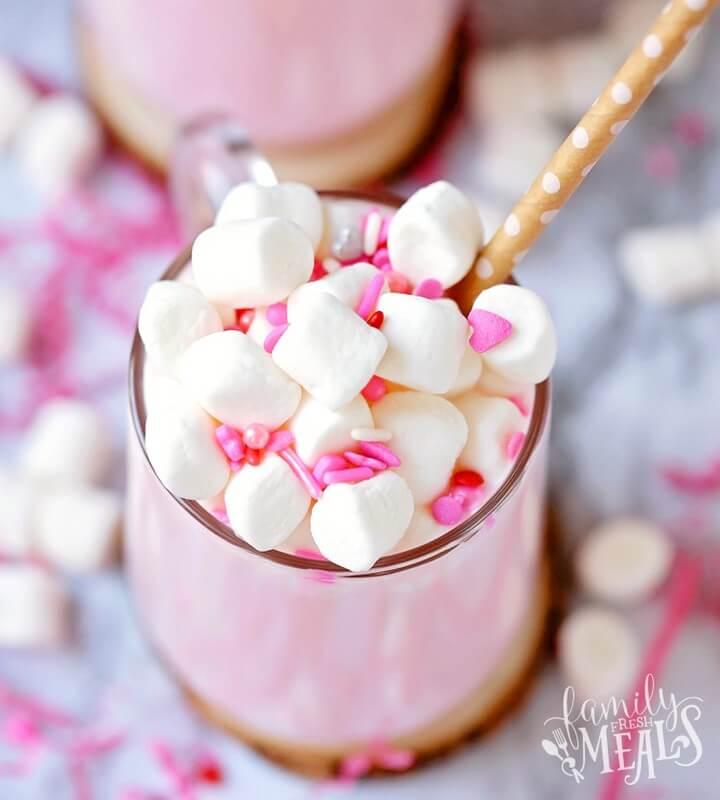 Hot cocoa is not only the gift of the Holidays. You can use it for valentine's day too. This pink hot cocoa with gift tag is just perfect for the dear and near ones to be happy on Valentine's day.
Tutorial: familyfreshmeals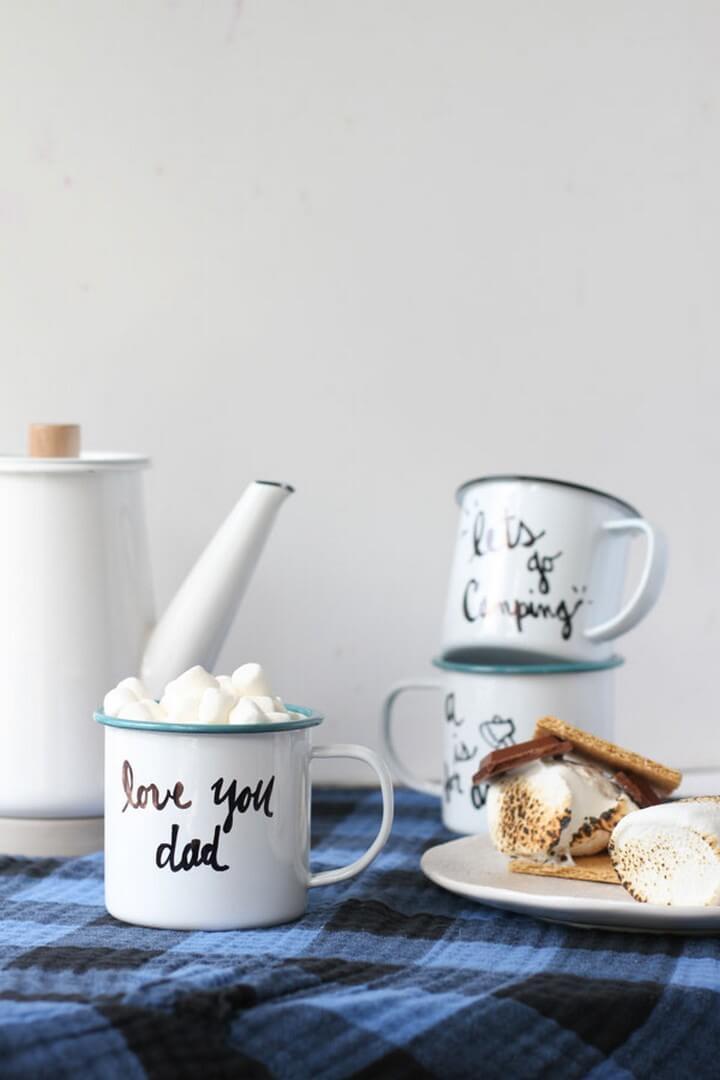 Mugs are also the most traditional gifts and saviors when you are short on time and money. You can personalize the enamel mugs with permanent markers by writing some love messages, quotes and names.
Tutorial: tutsplus
Abstract Heart Art & DIY Rustic Frame: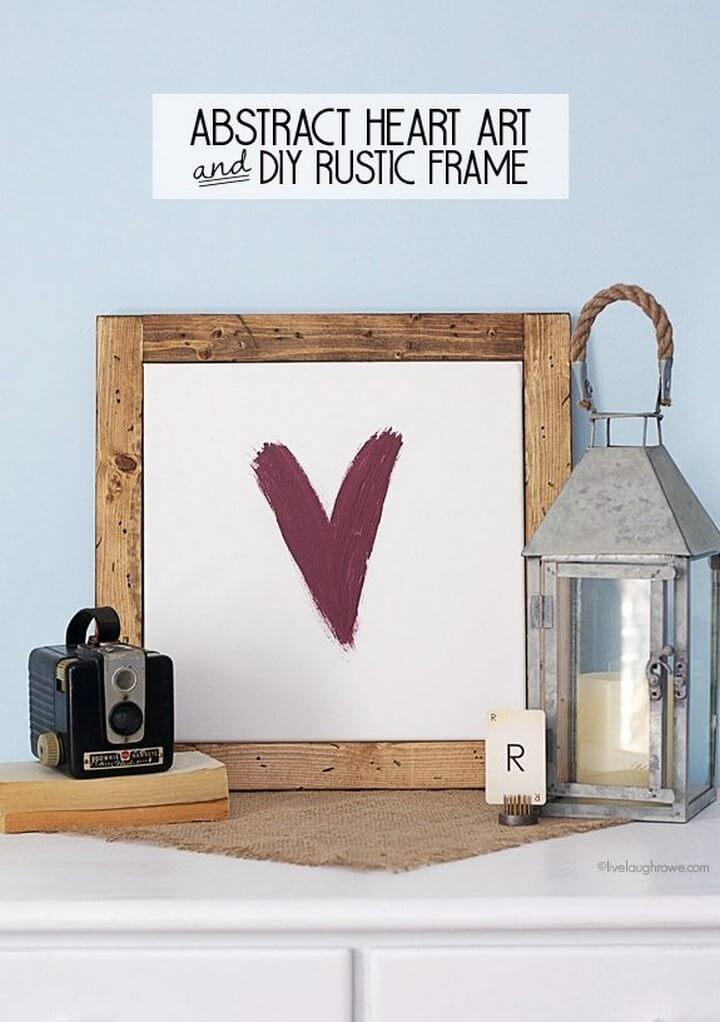 Who would not love to add some bits of rusticity to their home décor? To make this abstract heart art with a rustic wooden frame when you are looking for a nice gift idea. Weddings or birthdays this gift suits all the events.
Tutorial: livelaughrowe
Technicolor Dog Leash: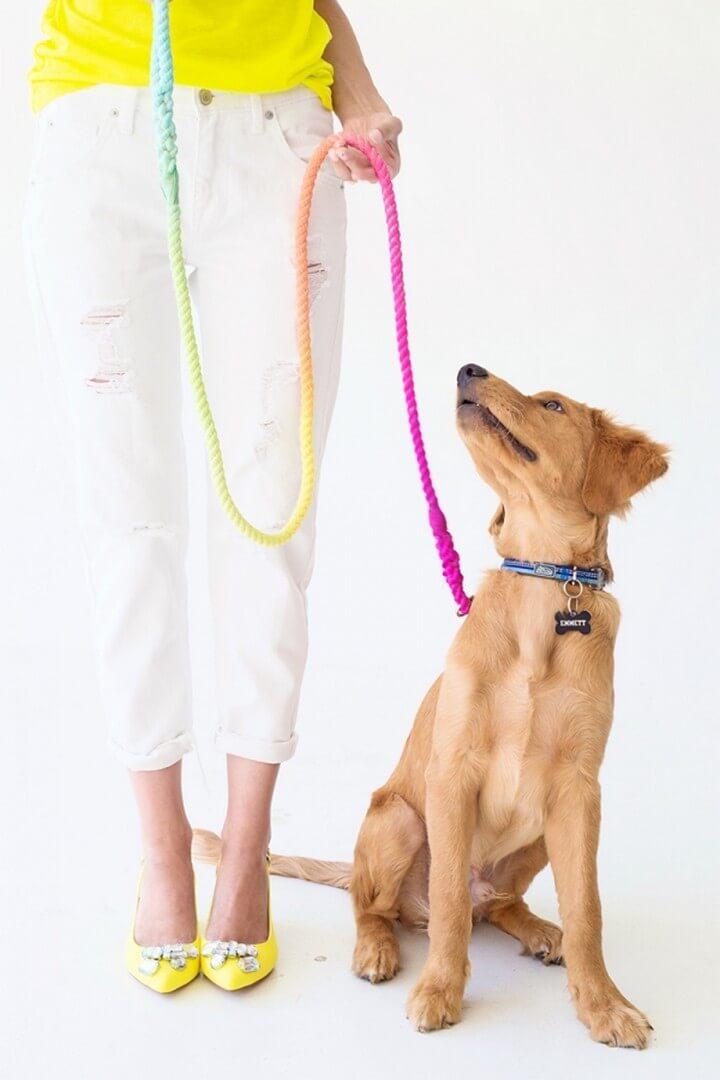 If there is an invitation and you need a gift to carry then getting your hands on this Technicolor dog lash is just perfect. It would be the nicest of the gift gestures for the host to carry a nice gift for their dog.
Tutorial: studiodiy
Jewelry Sequin Bracelets: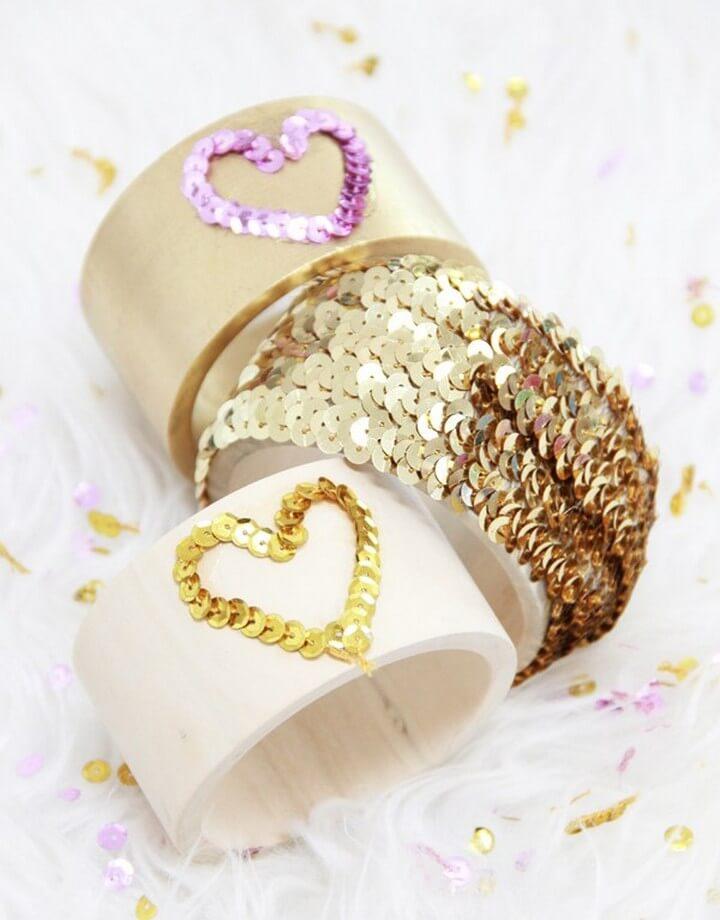 Here is a gift that you can use for all your beloved ladies around you and that too many of their big days. These gorgeous sequined bracelets are perfect for birthdays, anniversaries and even baby showers too.
Tutorial: abubblylife
How To Make A Simple DIY Gift Box: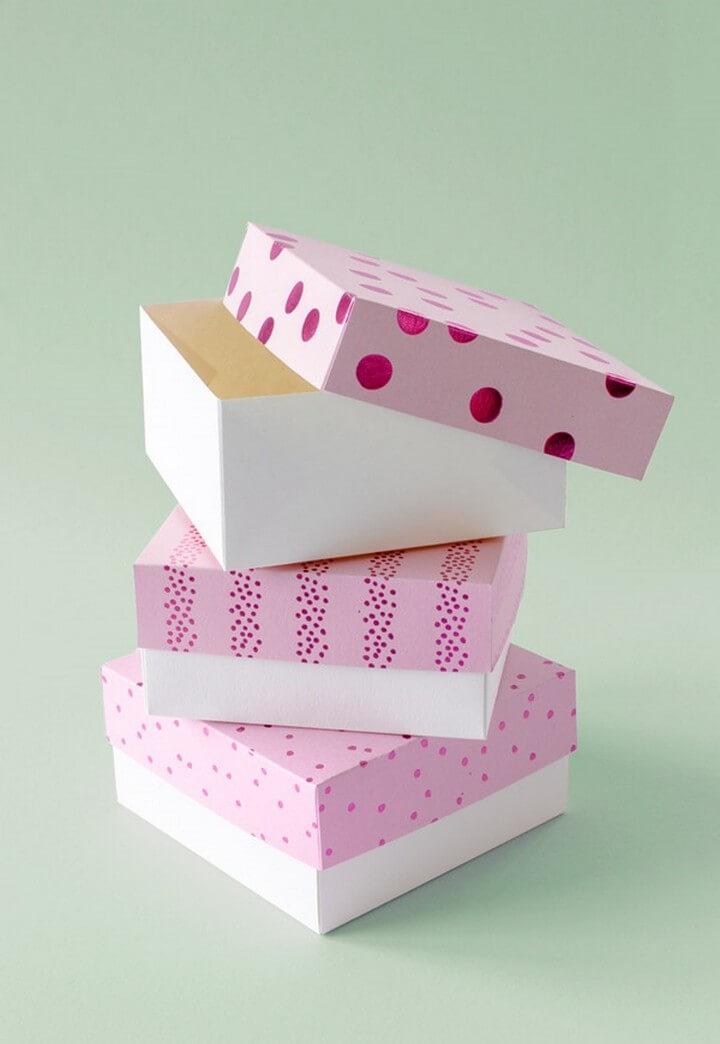 After getting over the confusion of selecting a gift the next thing to worry about is its packaging. The problem is solved as here are these gorgeous and elegant gift boxes that you can nicely use for all the events.
Tutorial: paper-shape