As we all know that the heart shape is used to be linked with the Valentine's Day always as it denotes love. We have discussed a lot of time about crafting that we can do for the valentine's day and here again we will share with you 18 Best DIY Heart Ideas About Valentine Day exciting idea for this special day but this time the ideas are only based on the heart shape.
We will share with you a lot of different and full of fun idea for the coming Valentine's Day and all of them are based on the heart theme. The first project that we have here is a DIY beautiful heart headband that you can make yourself easily. These ideas will surely help you in order to make your preparations beforehand so you don't have to rush at the eleventh hour.
The second project that you will see over here is a heart shaped red colored pillow that can be made easily with some simple sewing steps that you can learn from the tutorial attached here in the link given below the picture. Next we have the cutest and adorable of all the projects that we present to you here, it's a lace cut into heart shaped and pasted on to a plain t shirt and looks spectacular. Also grab any of our jeans to make it suitable for the Valentine's Day by making mini hearts on to it with help of fabric color and stencil. It's time for adding some valentine touch to your shoe collection and for that you can just simply add a heart on to the top portion of your shoe like you can see over here, rest of the details can be found inside the link given below.
Next we have yet another wardrobe crafting and this idea will help you in making a simple heart on to your sweater with cross stitch pattern. Similarly you can also bring some valentine touch to your jewelry by making some heart shaped rings and much more. Next we have some patch work idea where you can simply paste a heart patch on the t shirt elbow. DIY String heart can be another spark to this Valentine's Day and can decorate your walls like never before for this special occasion. As far as decoration is concerned you can also garb some of the wrapping papers and make a giant heart out of it like you can see over here. Next we have an idea to make Danish heart baskets for you to give yourself a treat this Valentine's Day. The next project is something unique and these are heart hand warmers that are not only super easy but also way to cute to handle. Besides this we have some other exciting fun ideas like leather heart key ring which looks super classy and you can gift your special one this valentine. Last we have an embroidery wall hanging idea for you based on the valentine day theme.
Share this idea with your friends also so that they can also make some special things for this Valentine's Day.
Heart Headband: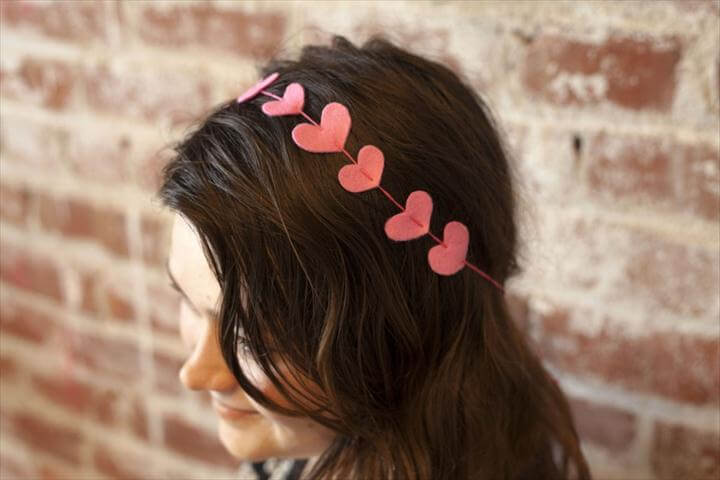 Image: creativebug
Heart Pillow: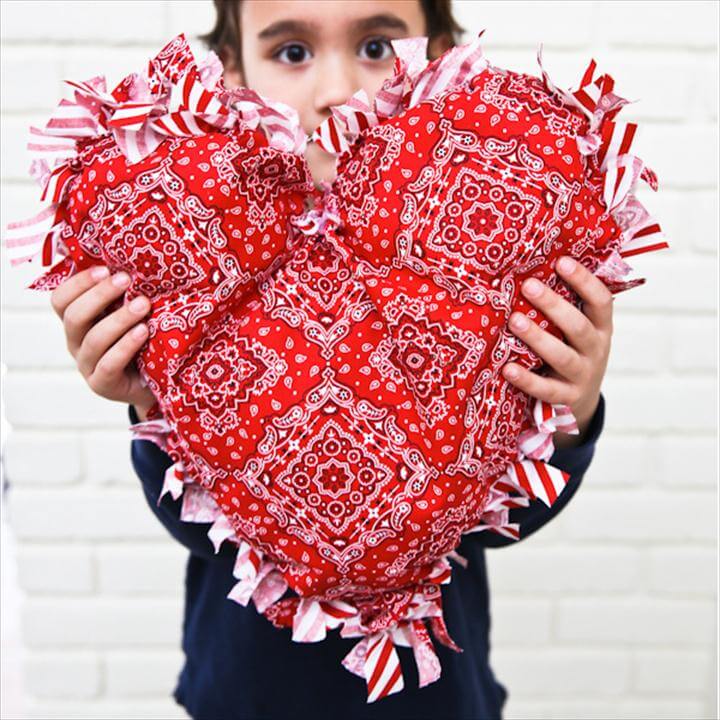 Image: danabueno
Lace Heart Tshirt: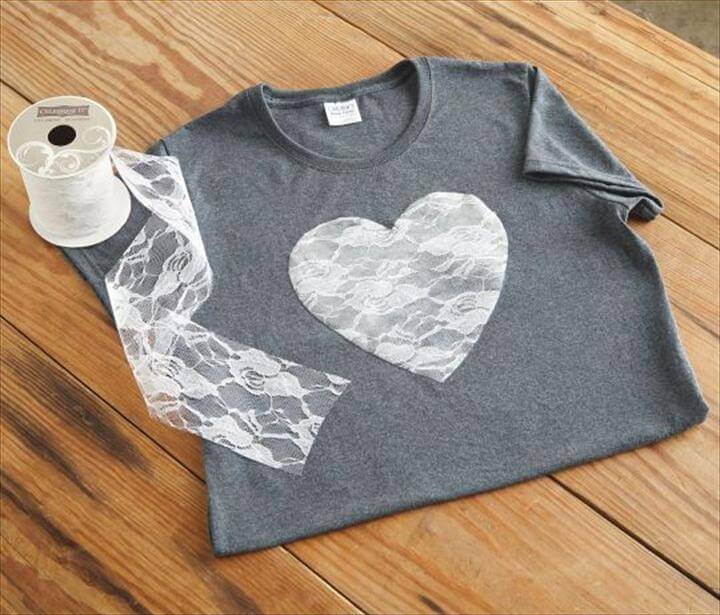 Image: doityourselfdivas
Heart Patterned Jeans: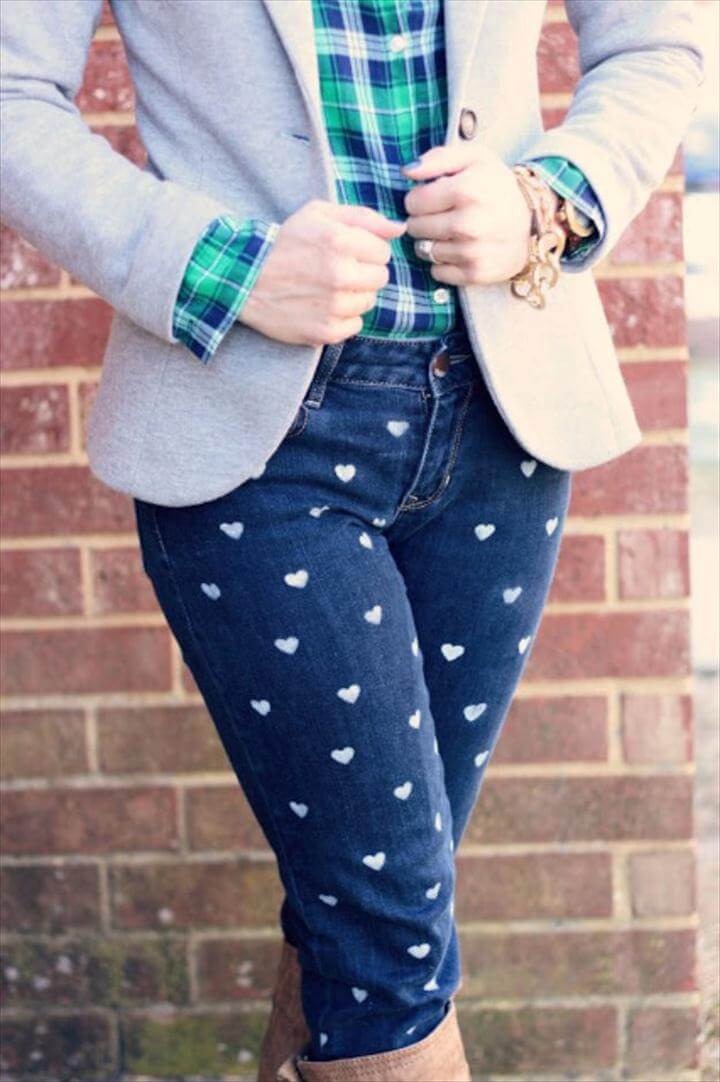 Image: prettylifegirls
Heart Embellished Flats – Shoe Clip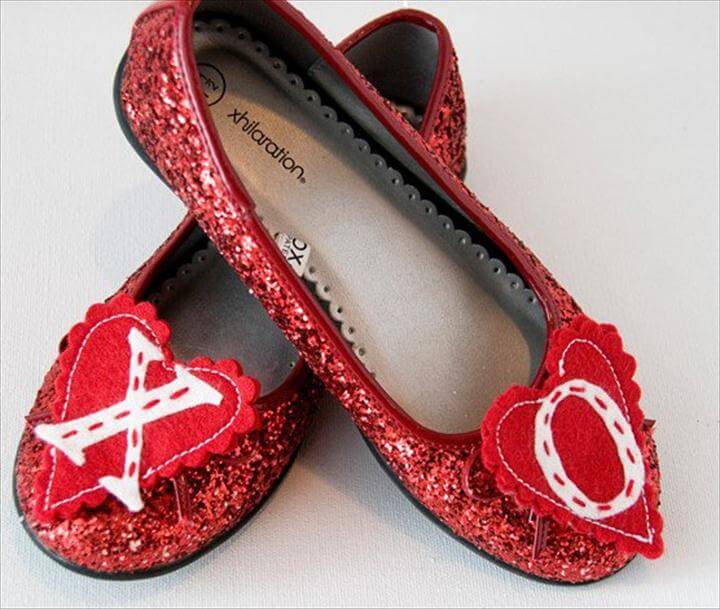 Image: polkadotchair
Heart Print Sweater Tshirt – Cross Stitch Heart Sweater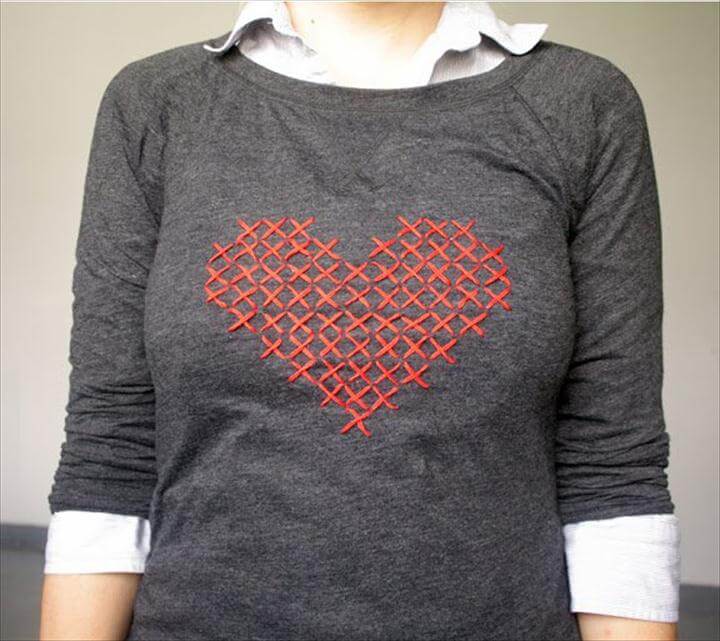 Image: uberchicforcheap
Heart-Shaped Rings: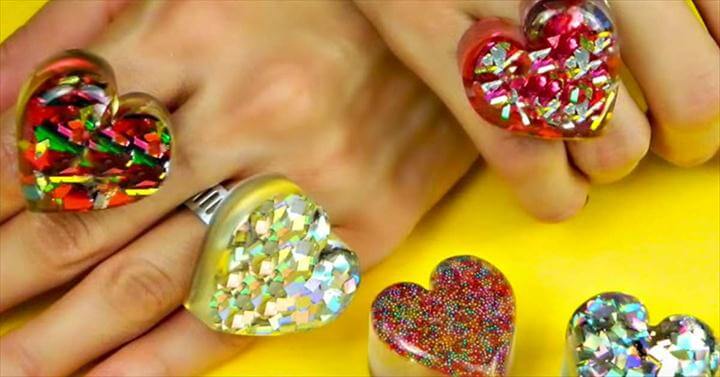 Image: diyprojectsforteens
Sequin Heart Elbow Patch: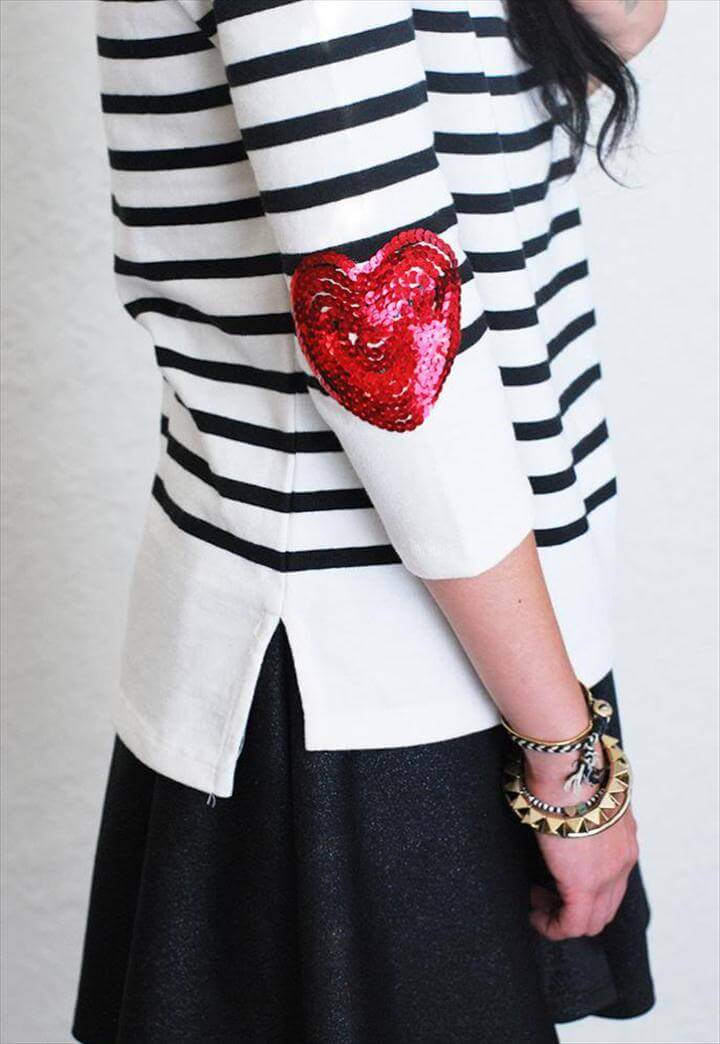 Image: howtoinstructions
String Heart: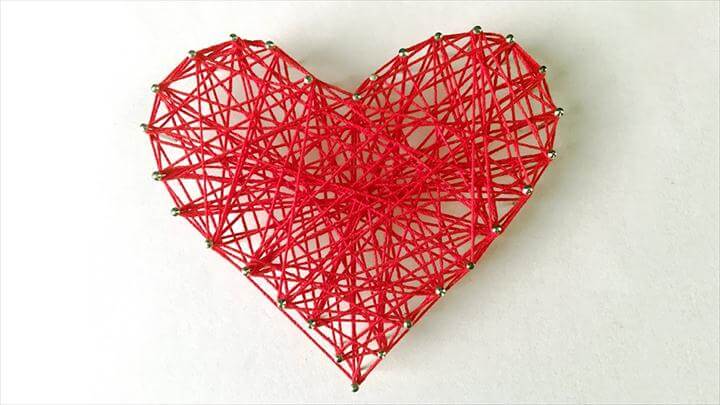 Image: youtube
Felt Heart Elbow Patch: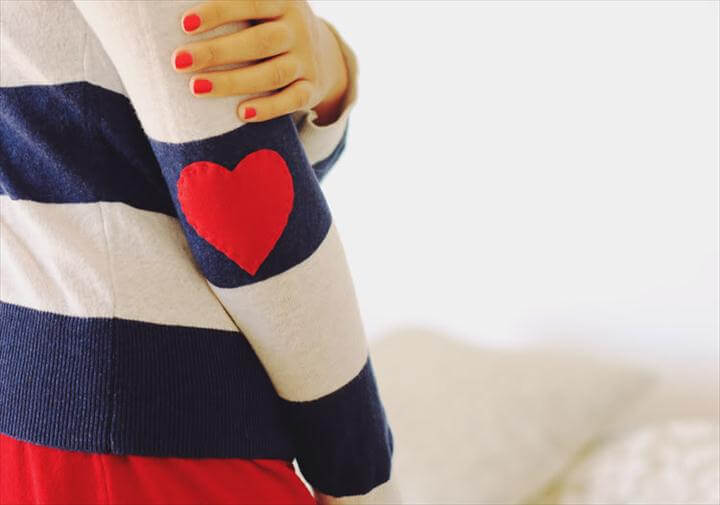 Image: archive.org
Gift Wrapping Paper Heart: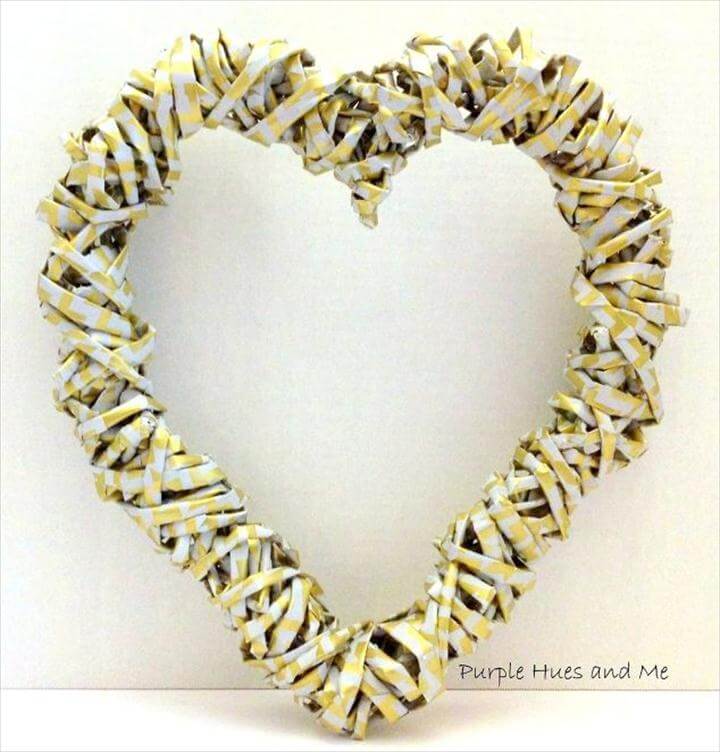 Image: hometalk
Weaving Danish Heart Baskets For Jul: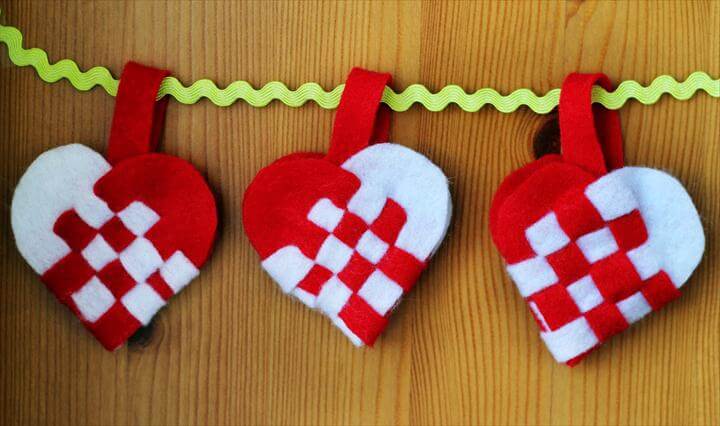 Image: radmegan
Heart Hand Warmers: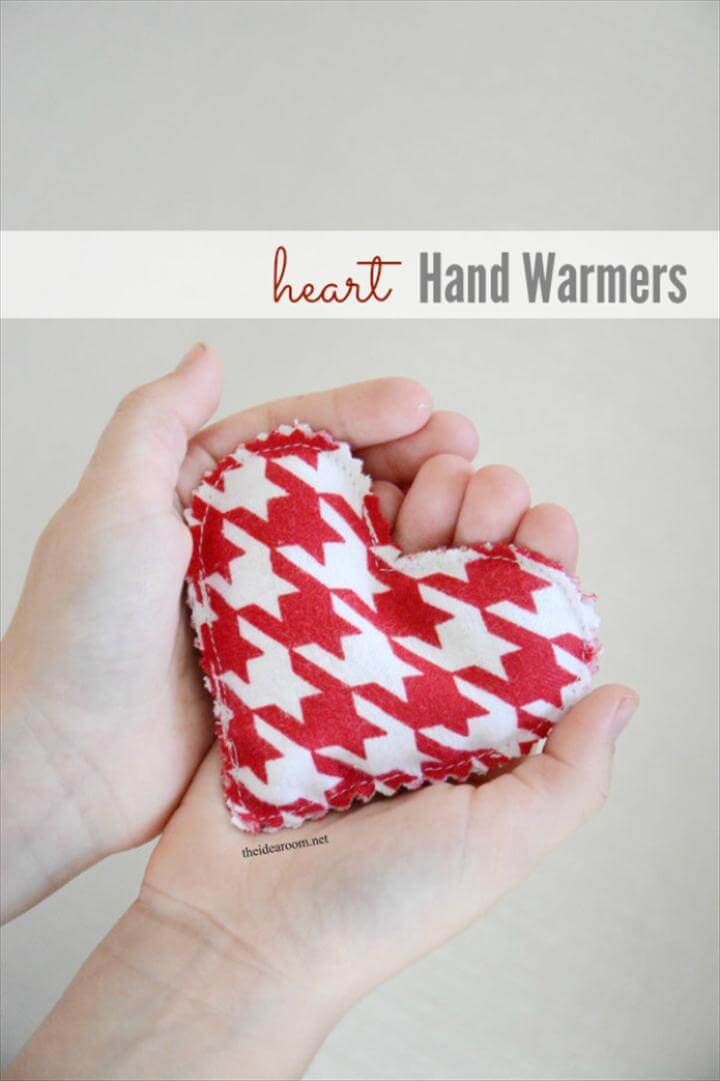 Image: theidearoom.net
Heart Sweater: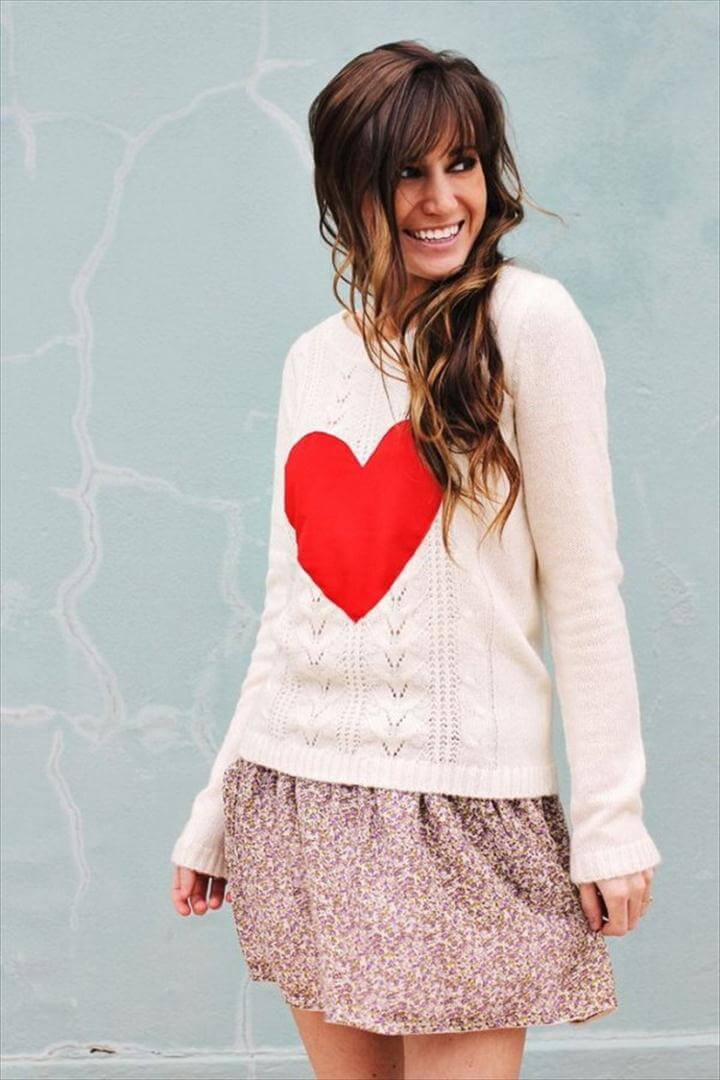 Image: typepad
Funny & Romantic Gentleman Heart: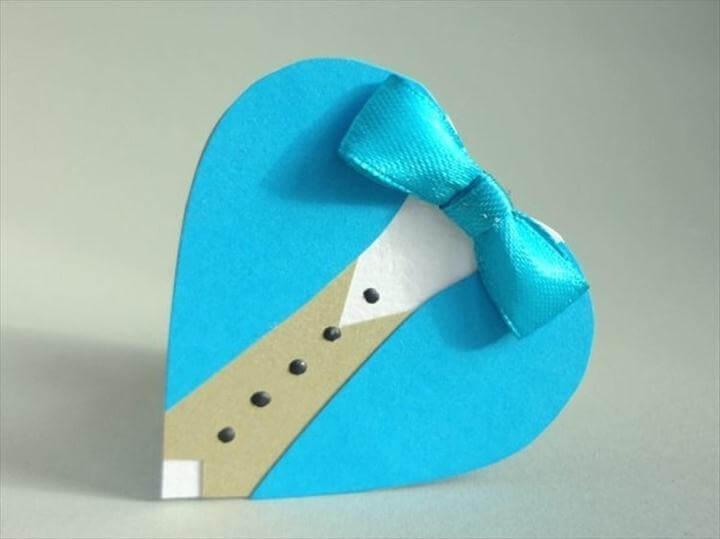 Image: diy-is-fun
Fabric Heart: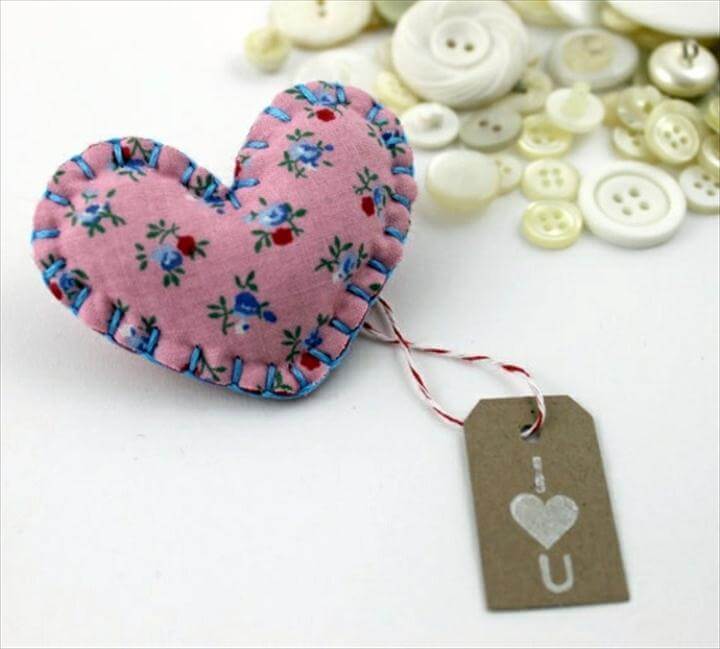 Image: avso.org
Leather Heart Keyring: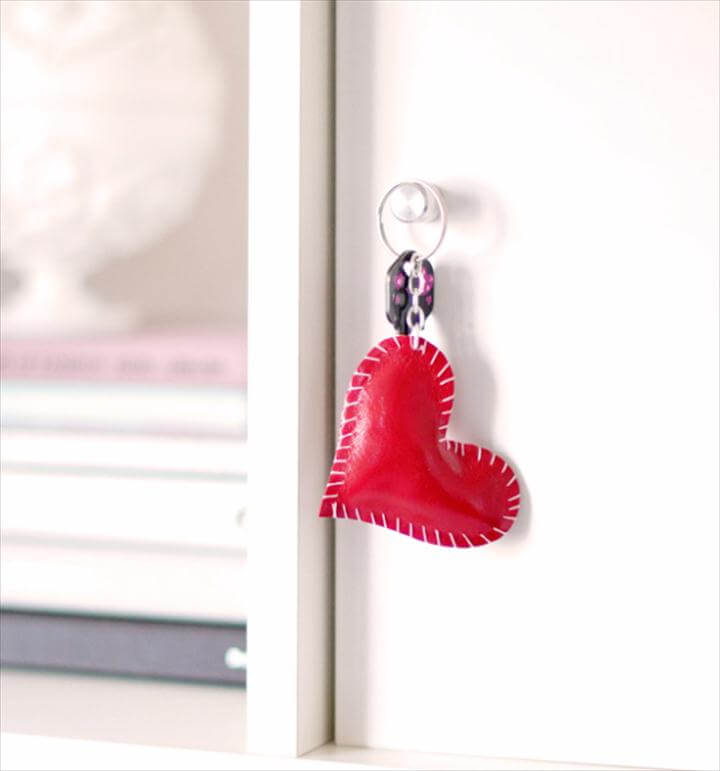 Image: lovemaegan
Embroidery Wall Hanging – Embroidery Hoops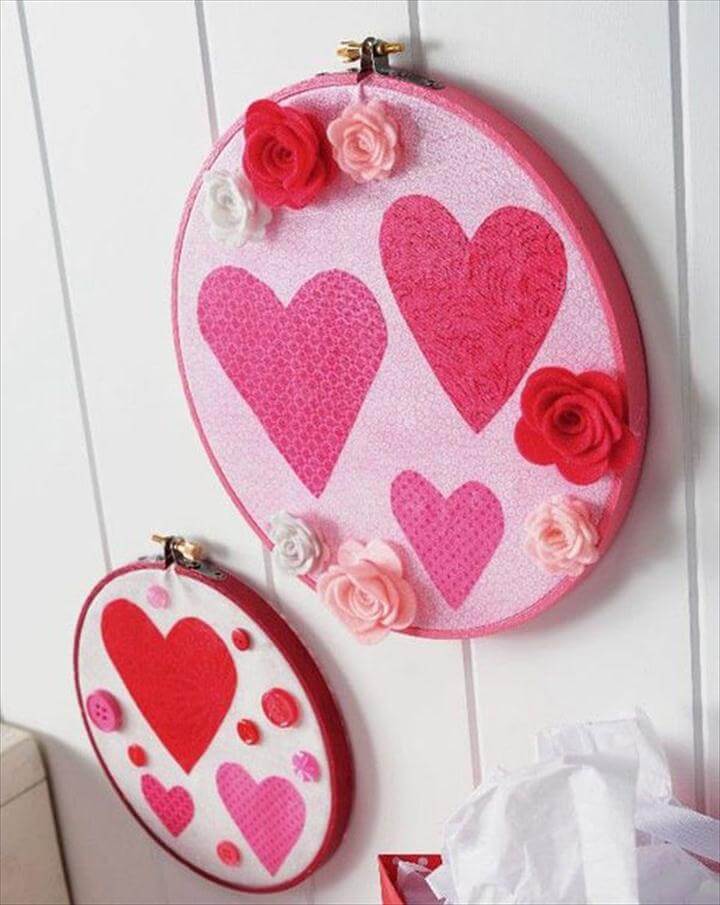 Image: theidearoom.net