Wedding season is almost here and even if we have planned everything beforehand, there are chances that we fall short of time and ideas in terms of decoration. So do prepare some of your decorative stuff before anything else this time. When the decoration stuff will be ready, it will be up to you where and how you want to place them at the venue.
Here Are 18 DIY Beautiful Things Add Glitter To Your Wedding Ideas for your wedding. The first idea here is the glittered candle holders which are a perfect centerpiece for the wedding tables. Next, are the glittery place cards which are truly gorgeous and have an expensive look but are really not. Next idea that we have here are the sparkle touch glitter wood slice which can be an amazing decoration piece for the venue and looks truly unique and amazing. Also, you can make some glittered plates for the tables like you can see over here.
You can also try making patterns on your candles with the help of glitter to make a perfect centerpiece. Do not forget to try these awesome glitter feathers for the side decoration also as they look classic for the big days. How can we forget garlands in our wedding plan, so here are some cardboard and disc combined to form a garland. These are some glitter Champaign flutes, as they are easy and attractive and you can make them in non-time with a very little effort. Have you ever thought about giving directions to the guests towards the venue with a glittered arrow on the road? It's a completely new idea and will totally amaze and impress all your guests. Try making some flower vases also with a touch of glitter on them. Next, are some glitter lanterns for the roof which are marvelous and changes the atmosphere of the wedding completely. Also, pick a corner at the venue where you can hang a curtain made of glittered laces and ribbons. Besides all these ideas, mason jars can also be decorated with glitter for the tables. Also, make for yourself a pair of glitter wedges to match with the theme. Glitter confetti can also be made for different purposes for the wedding.
Try these gorgeous ideas for the next wedding of your friend or of someone in the family as they are all too cool and easy going.
Glitter Candleholders: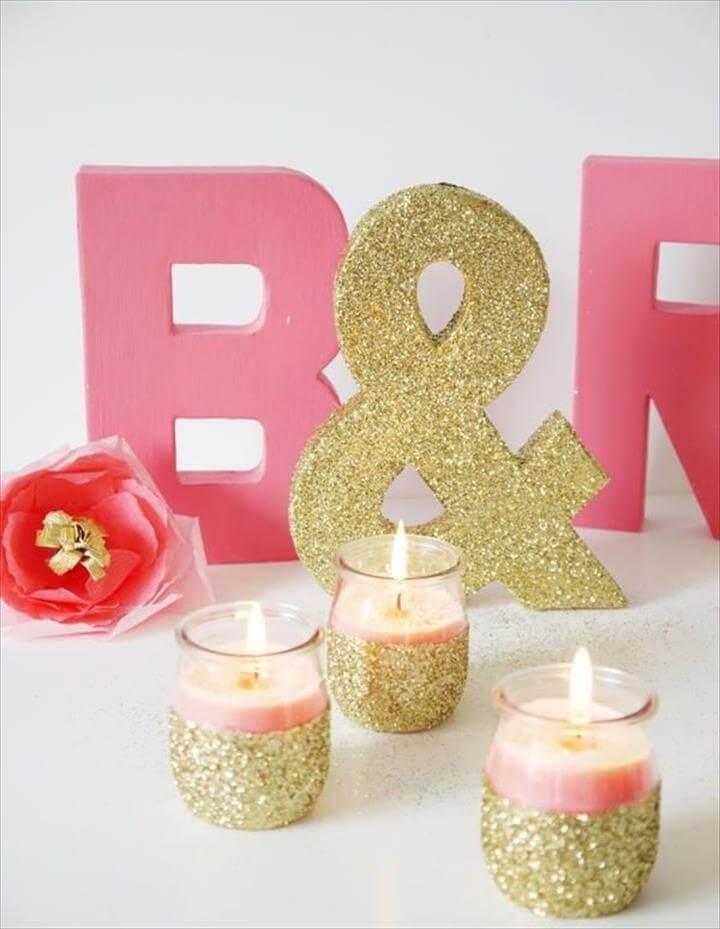 Image: birdsparty
Glittery Place Cards

: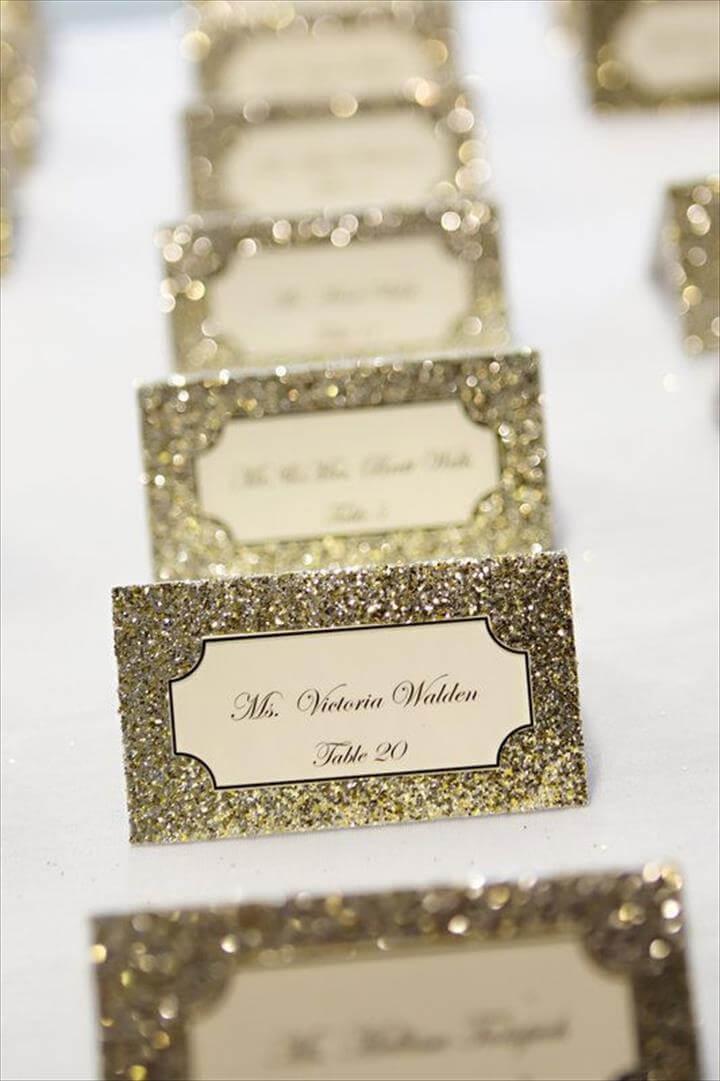 Image: storymixmedia
Sparkle Touch Glitter Wood Slice: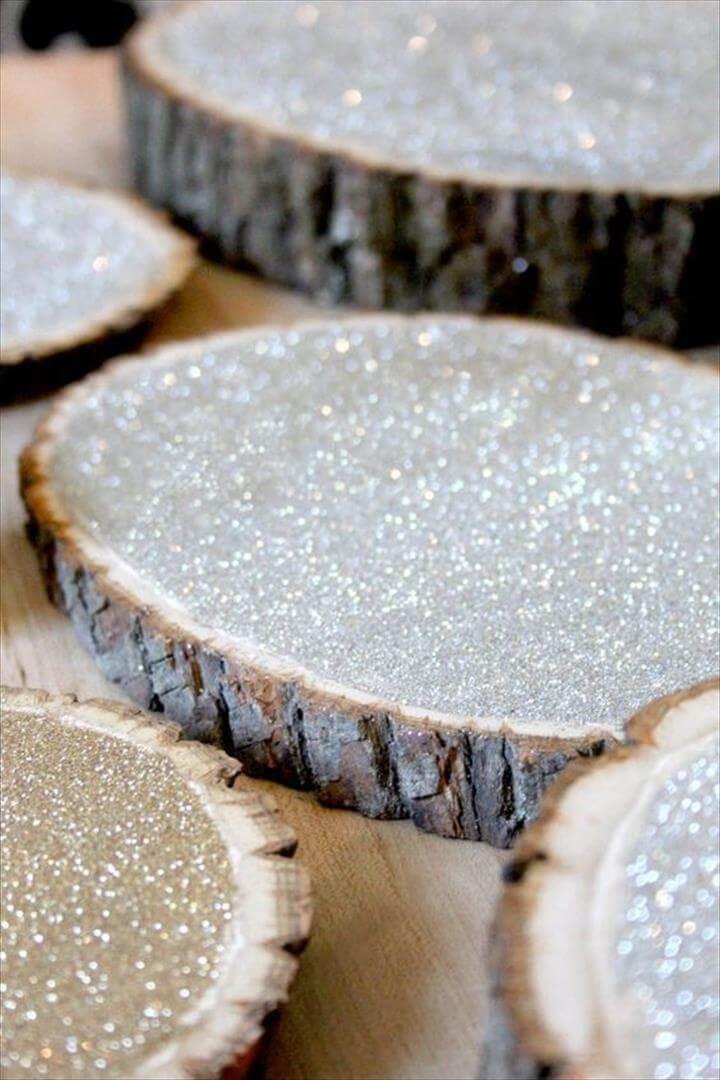 Image: darbysmart
Wedding Charger Plates

:

Image: etsy
Glitter Candle Centerpiece: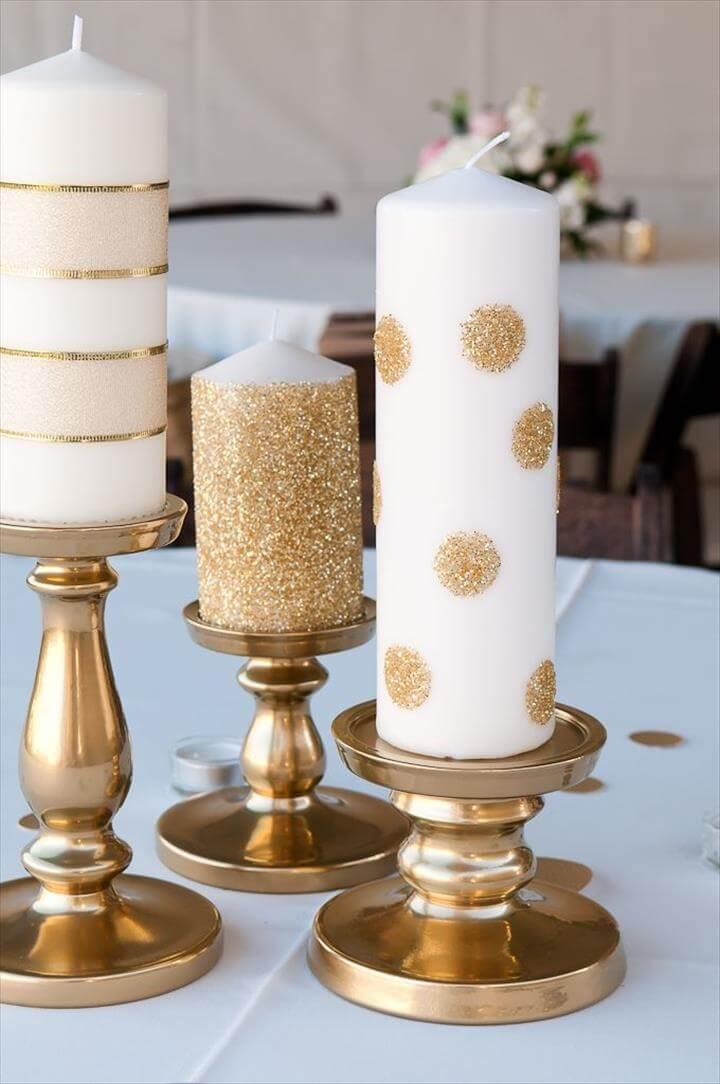 Image: realcoake
Glitter Feathers
: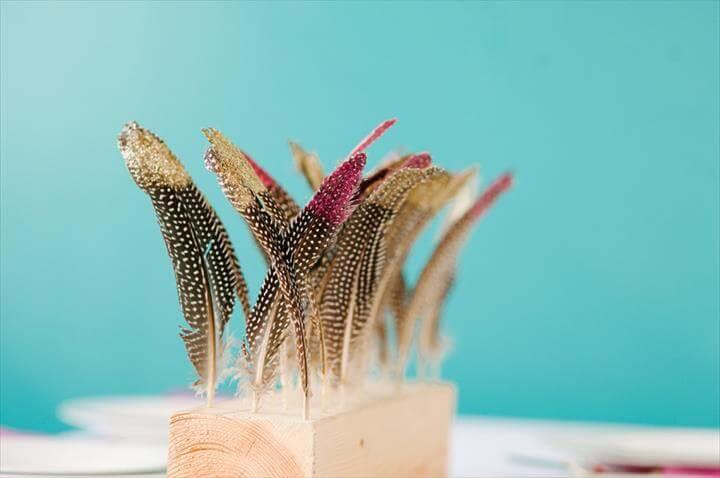 Image: apracticalwedding
Cardboard Disc Garland: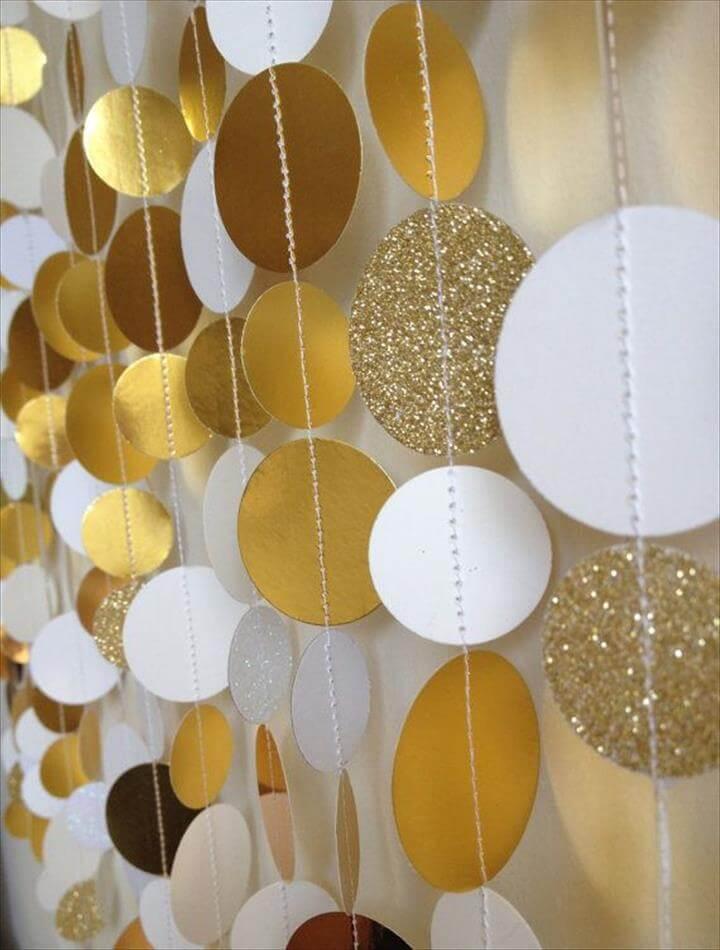 Image: ruffledblog
Glitter Champagne Flutes: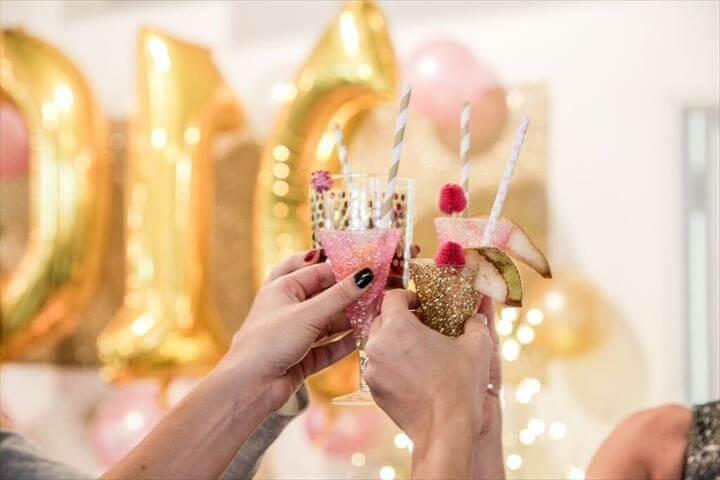 Image: sarahsofiaproductions
Glitter Arrow: DIY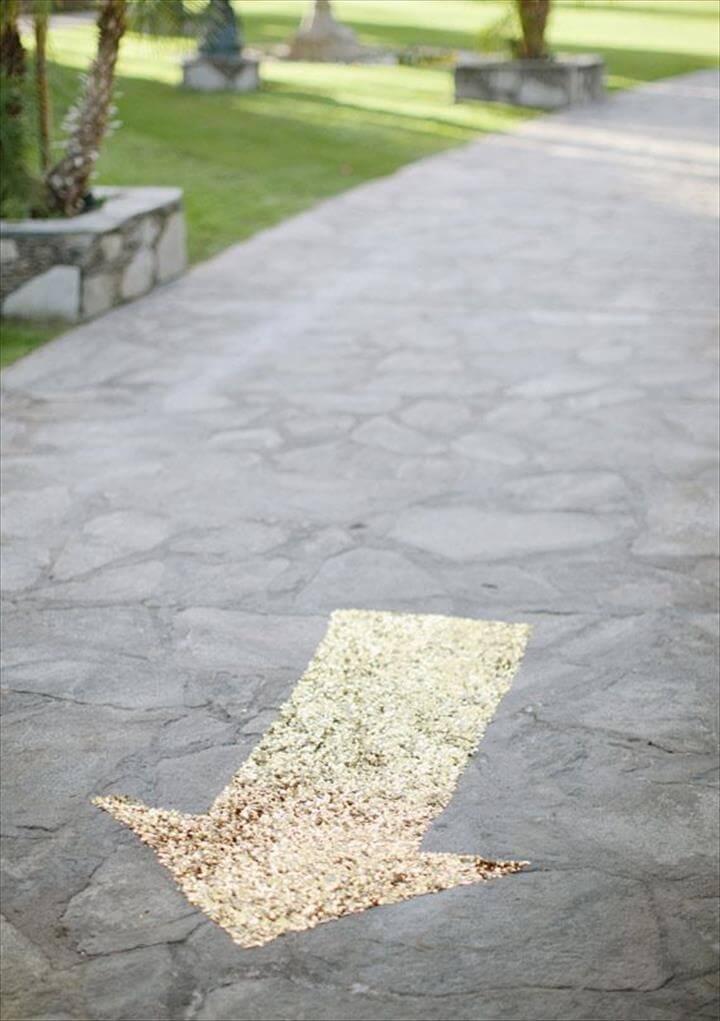 Image: 100layercake
Glamorous DIY Glitter Vase

: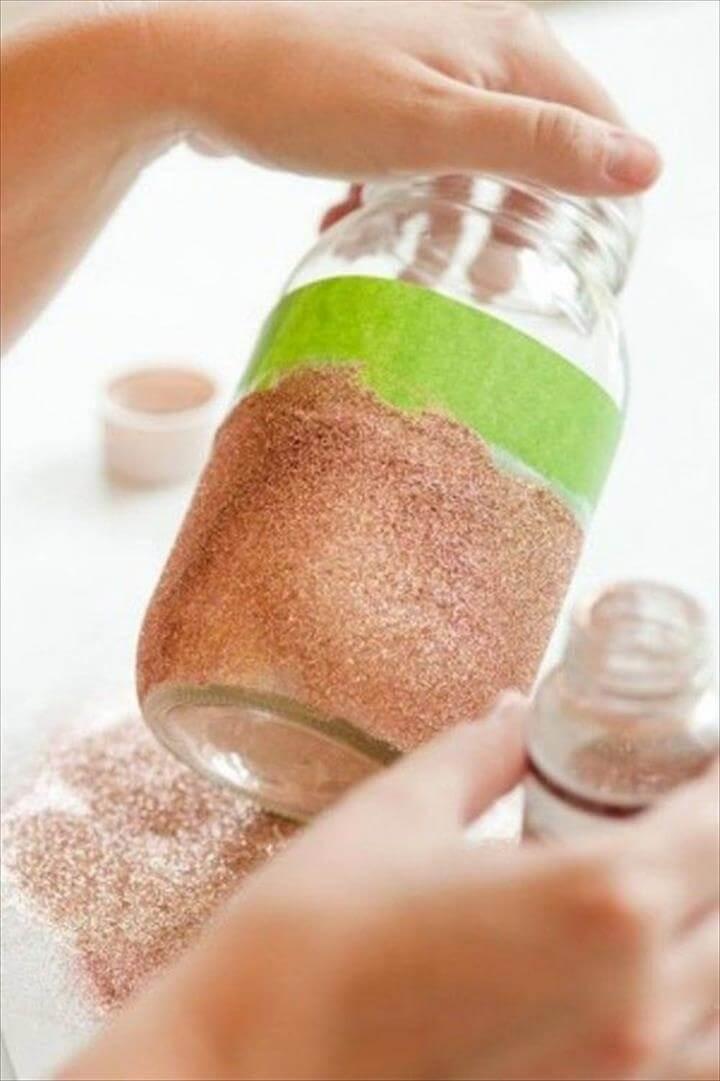 Image: weddingomania
Fabulous Glitter Lanterns

: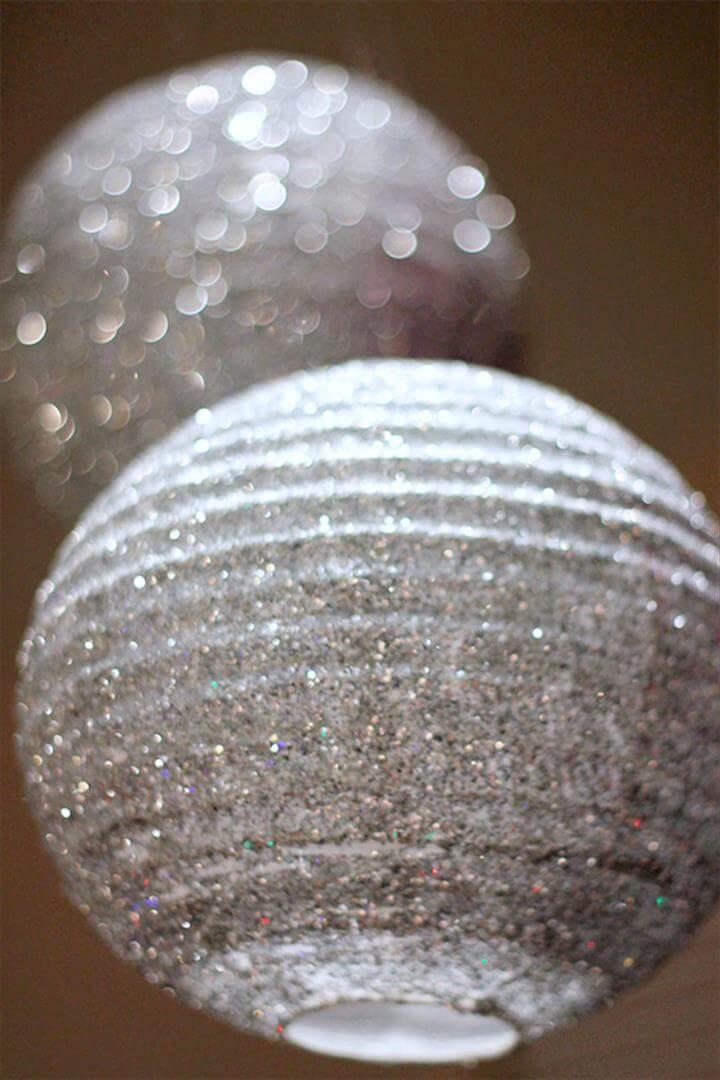 Image: chickabug
Sequin & Lace Ribbon Sparkle Curtain

: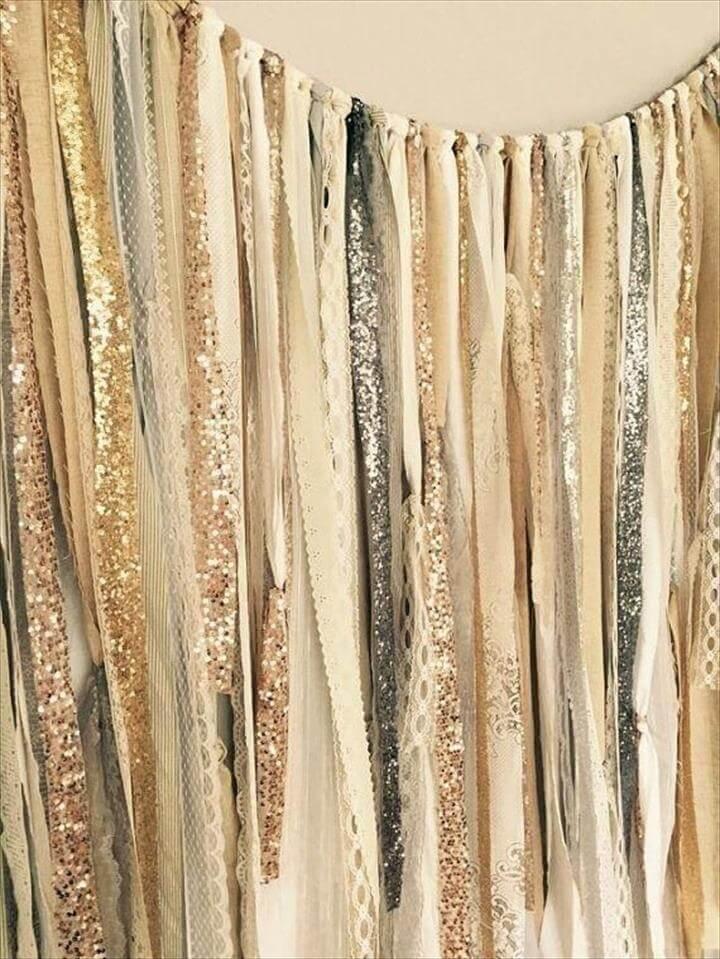 Image: etsy
Glitter Mason Jar: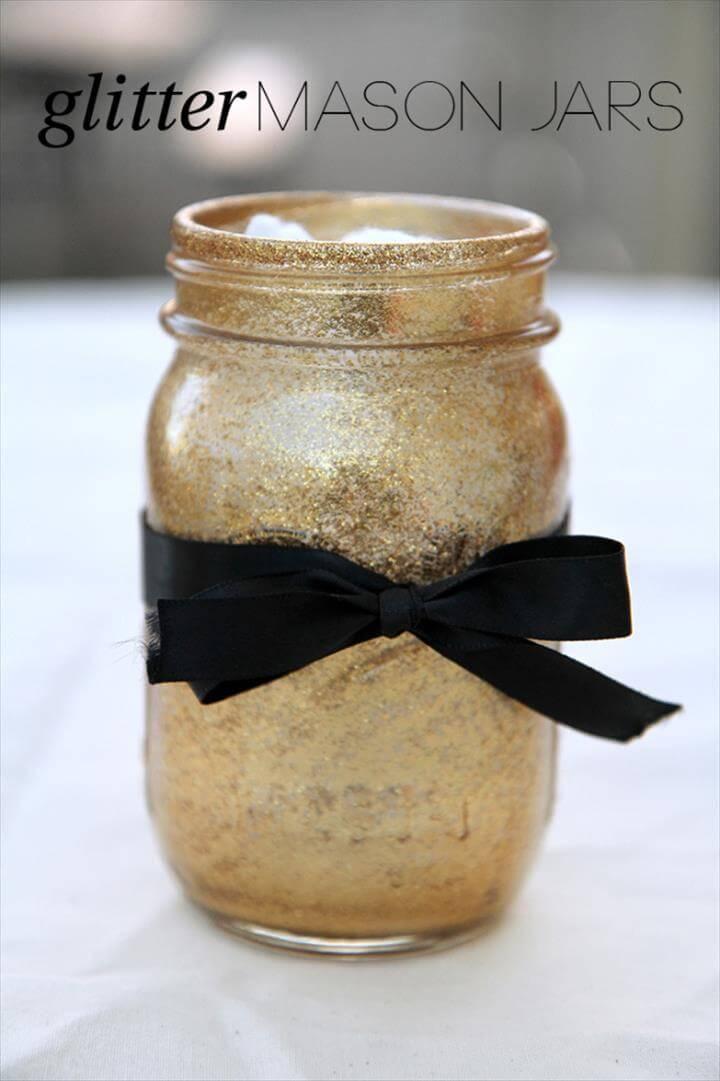 Image: cassandramonroe
Simple Glitter Dipped Vases

: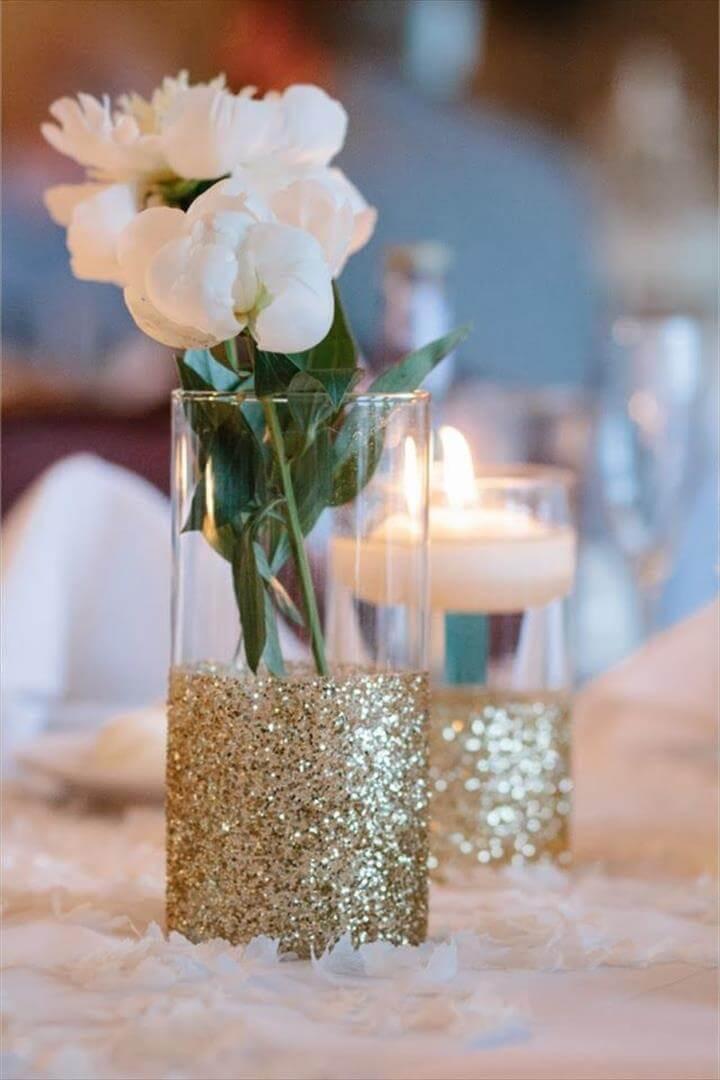 Image: burnettsboards
Glitter Wedges

: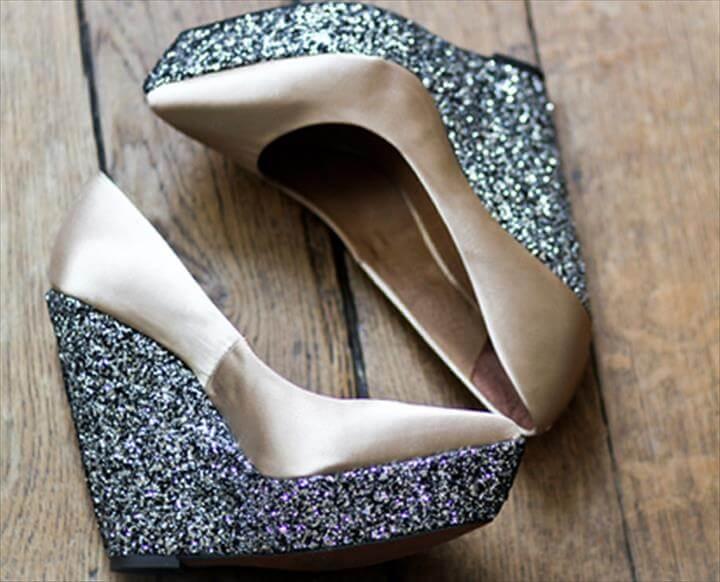 Image: thekit.ca
Nice Glitter
Shot-Glass: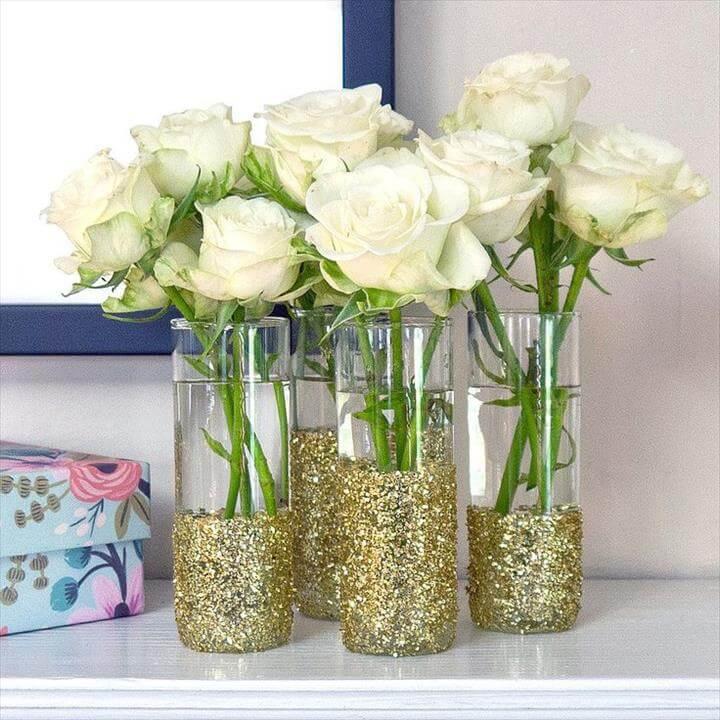 Image: popsugar
Pink Candles & Glitter Candle Holders: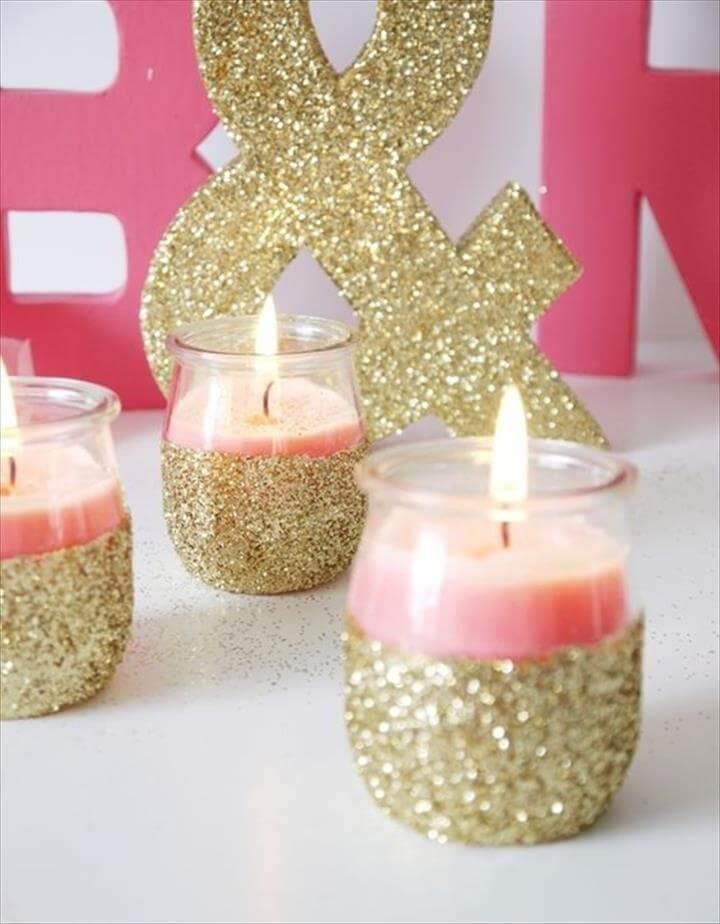 Image: birdsparty
Amazing
Glitter Wedding Confetti

: Confetti Send-Off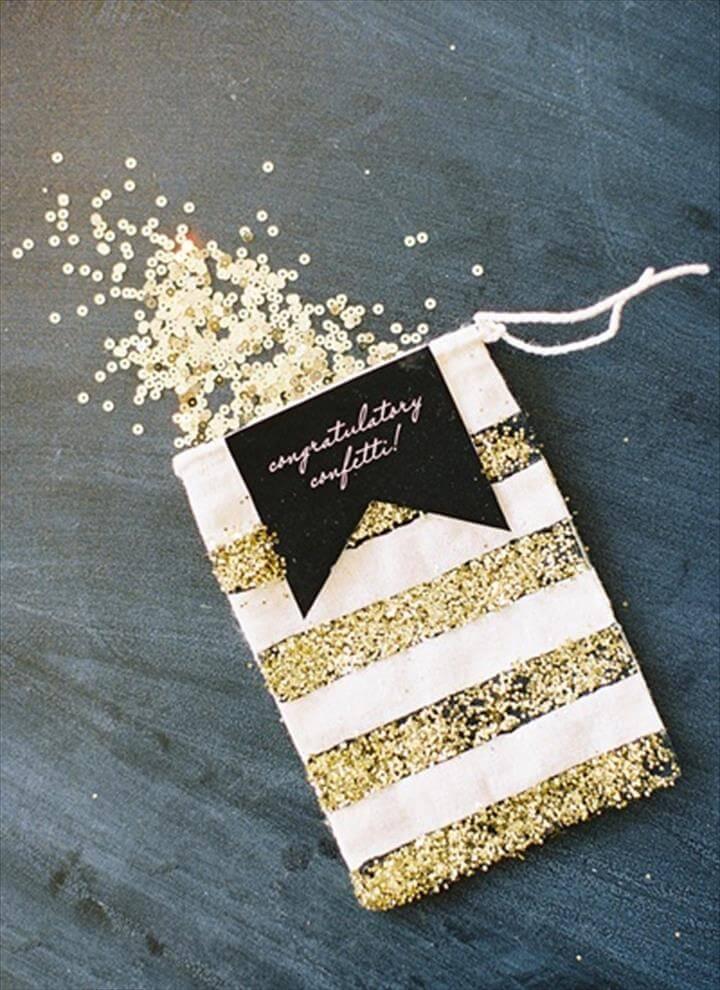 Image: southernweddings