If you are a fashionista you must know some DIY fashions hacks so that you can always have the stylish dressing and cool accessories even when short on money. Not only the fashion loving girls but all the ladies out their must know the DIY fashion tricks to style their simple accessories and clothes at home and turn them into diva's stuff to proudly carry around. One of the best ways to add oodles of charm to your wardrobe accessories is using the suds and spikes and add a funky touch them all. To help you out in this regard we have rounded up these 35 DIY studded projects that you would adore to the core.
You do not have to wait for a particular event of function to dress up with those expensive and stylish accessories and feel yourself to be in the air. Using these DIY studded projects you can turn the ordinary purchases into the hefty ones and flaunt them in your routine too so that where you go you surely catch each eye on you. From headbands, collars, cuffs and anywhere on the shirts, the gold studs are just prefect addition to glam up an old tee or top. Similarly you can turn up the old and boring plain shoes of your to something really rocking and fun only gluing the golden studs to them.
Bags, phone covers, shorts, pants and there is much more to be styled up with the studs and create an instant fashion hit and that too with no cost and hassle at all. Not only your personal accessories but studding is also fun to create some unique and smart home decor projects too like the studded pillows, totes and the spiked pumpkins would add visual appeal to the decor for sure. So do visit the collection and if you like the ideas and want to try a few of them you need to click on the tutorial links pasted below each picture. Happy studding to you!
Studded Cape: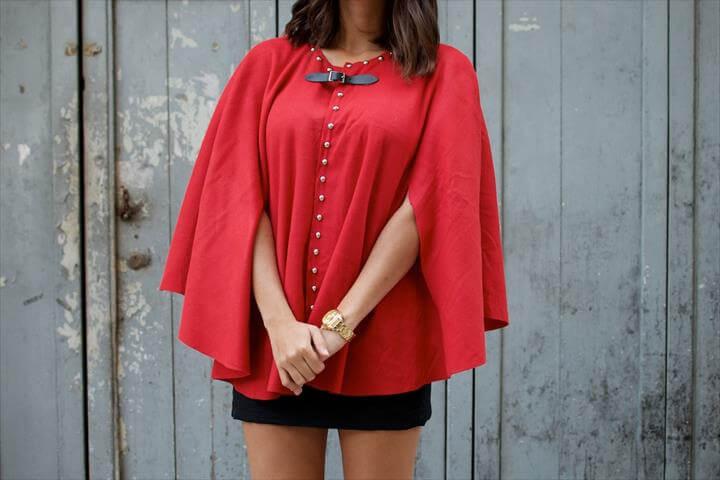 Image: apairandasparediy
Studded Leather Clutch

: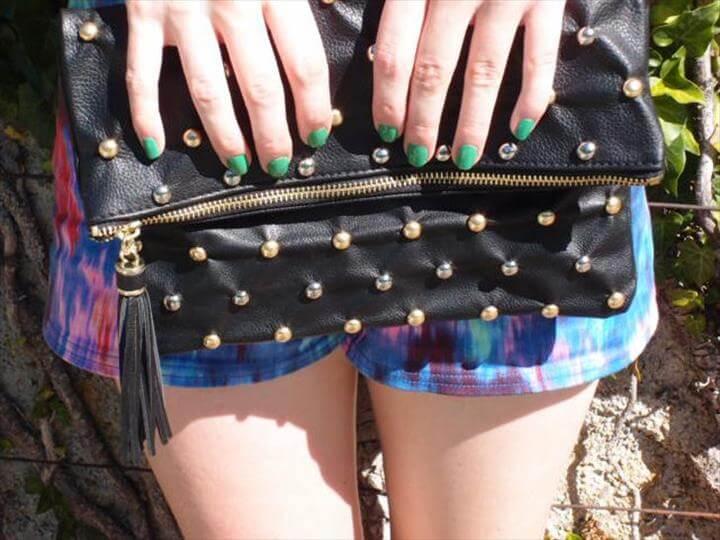 Image: clonesnclowns
Stud & Rhinestone iPhone Case: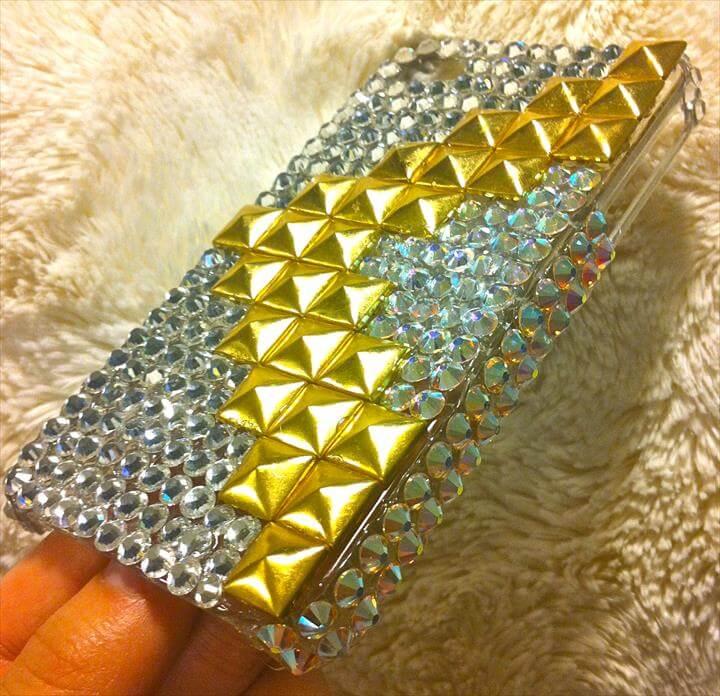 Image: forsmartchicks
Studded Burlap Pillow

: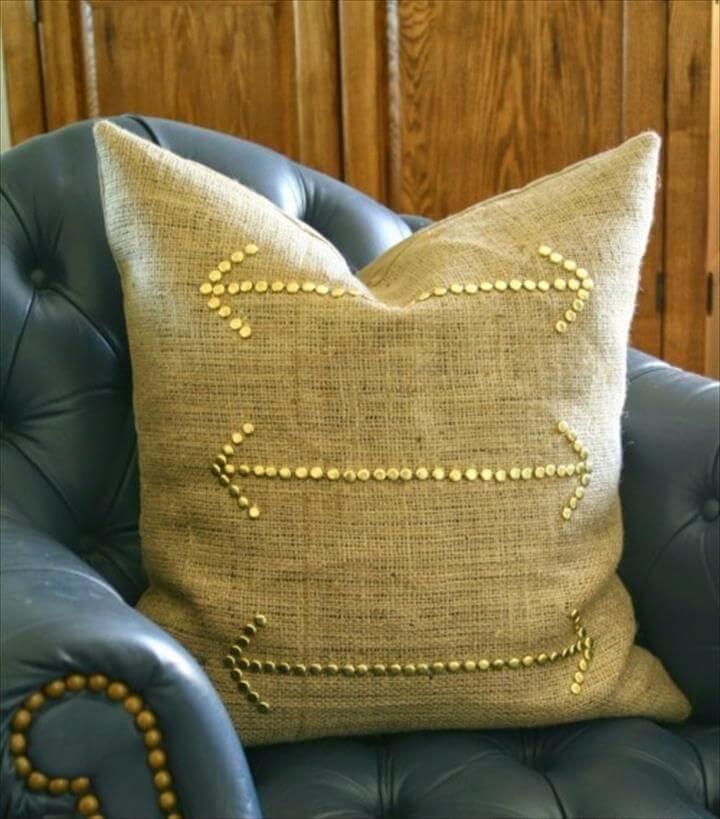 Image: pneumaticaddict
Studded Backpack

: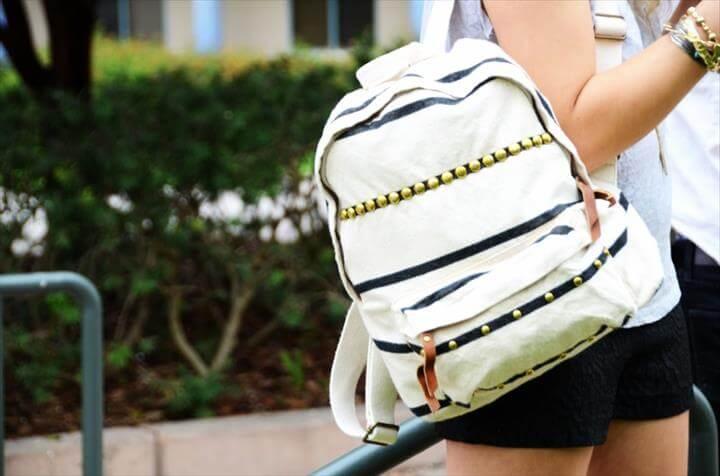 Image: mrkate
Studded Box Chain Necklace

: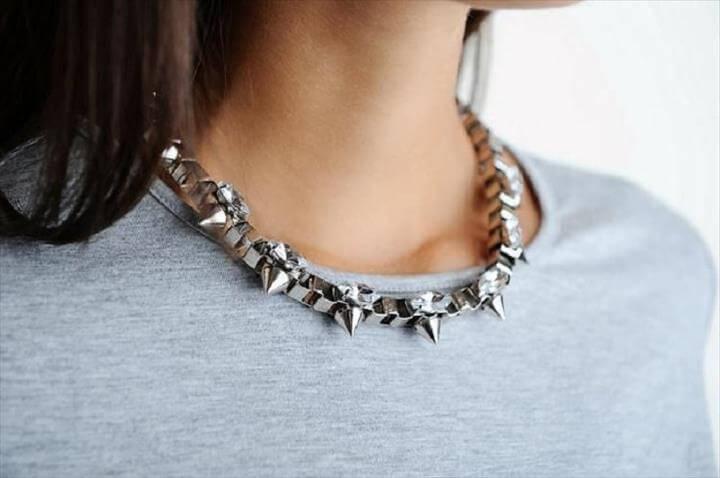 Image: apairandasparediy
 Studded Canvas Sneakers: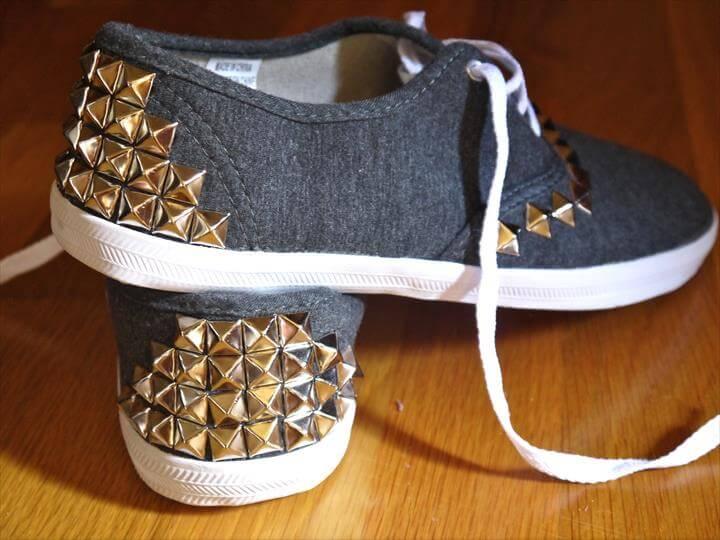 Image: pumpsandiron
Studded Short & Stuff: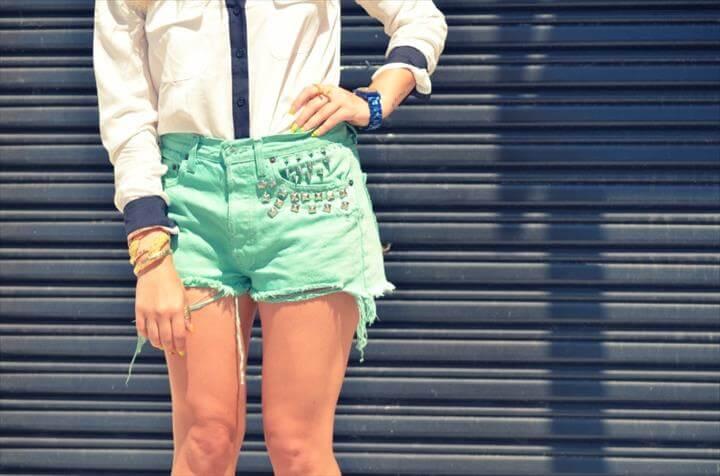 Image: mrkate
Studded Sweater

: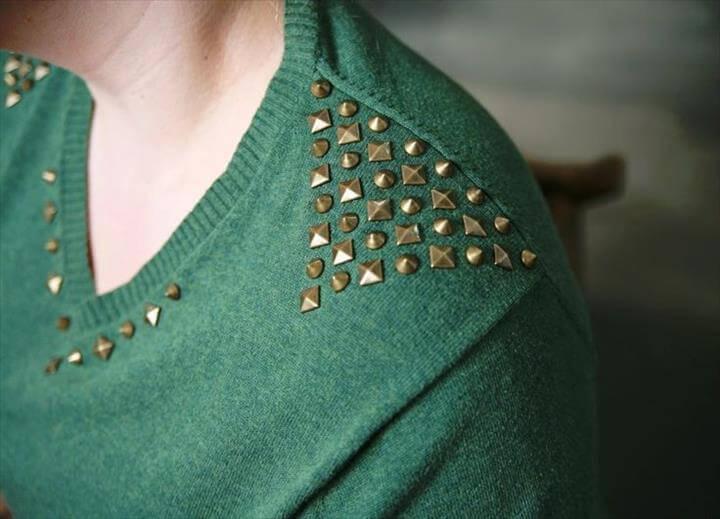 Image: mysocalledcraftylife
Pyramid Stud Earrings

: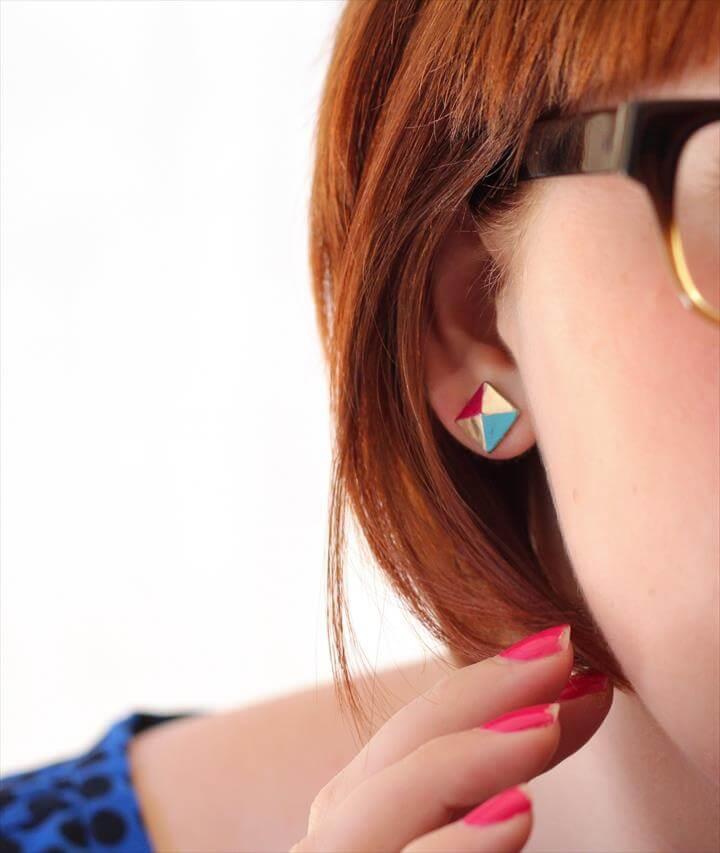 Image: thecraftedlife
Pyramind Spike Stud Collar: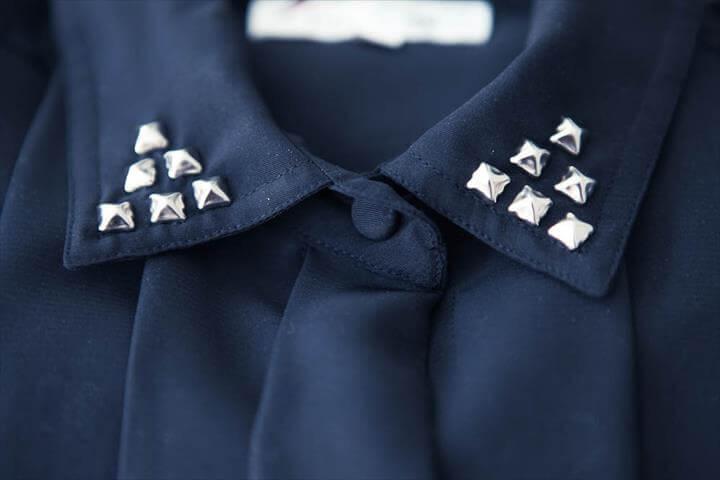 Image: drayv.info
 Pearl-Studded Fingerless Gloves

: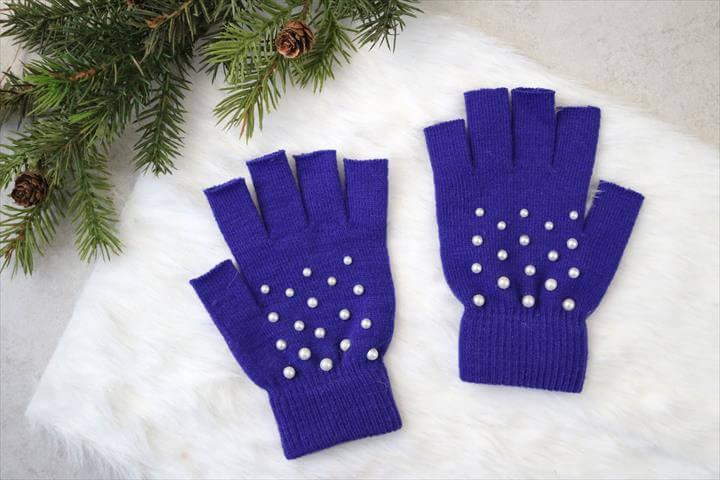 Image: more
Studded Kitten Heels

: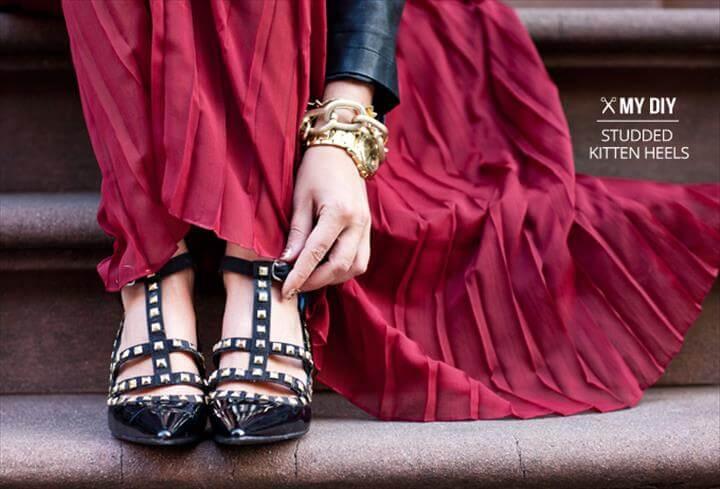 Image: bigdiyideas
Studded Festival Shorts: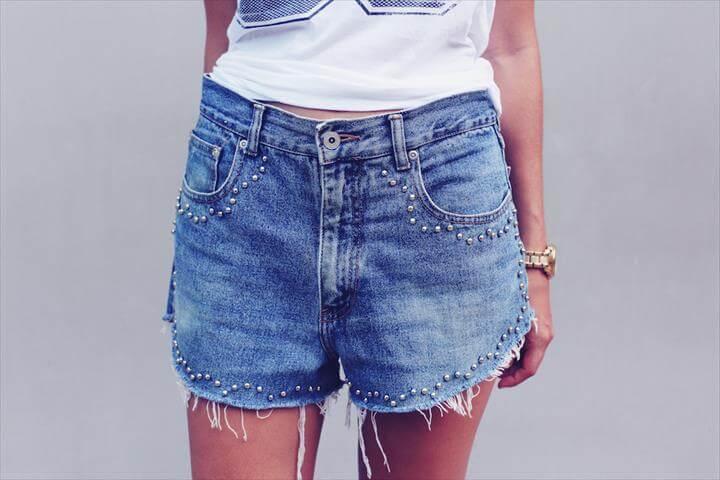 Image: apairandasparediy
Annie Sloan Chalk Paint Pumpkin

: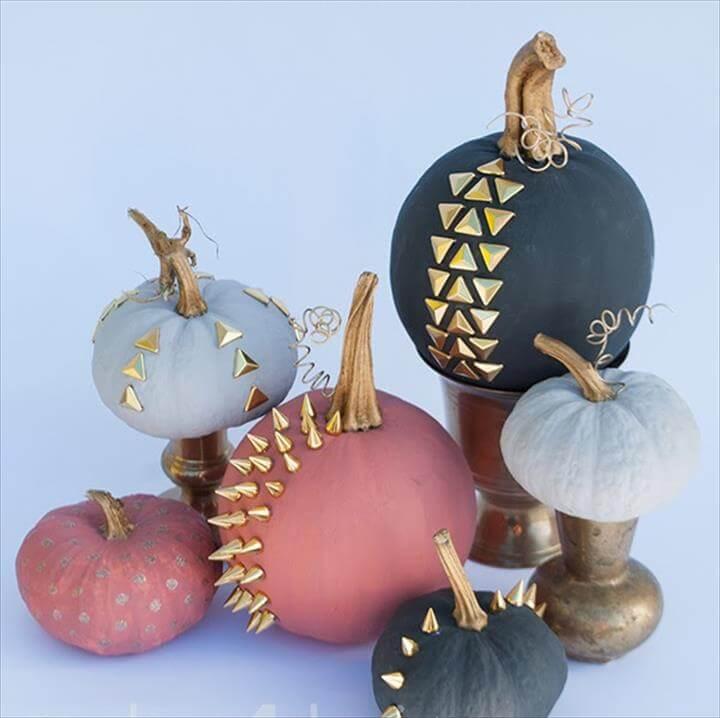 Image: cuckoo4design
Leather Studded Clutch Bag

: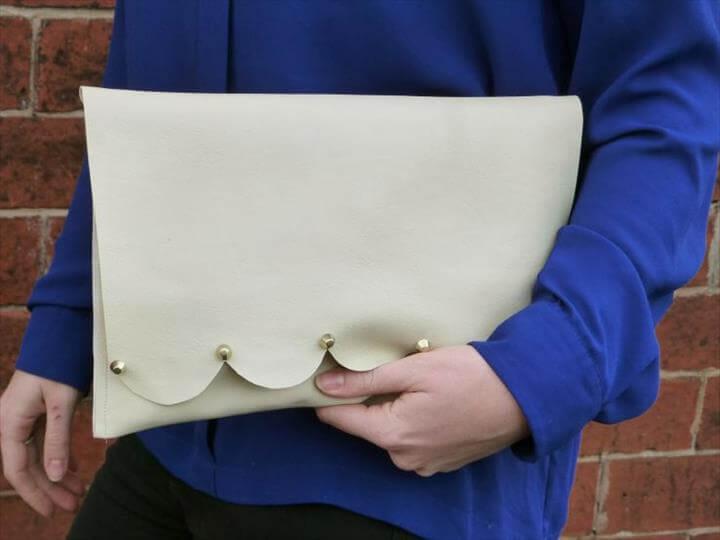 Image: trinketsinbloom
Studded Sneakers: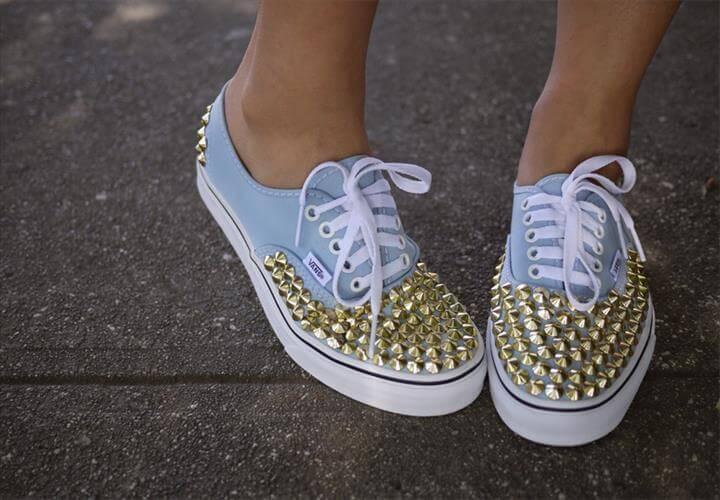 Image: honestlywtf
Spike Headband: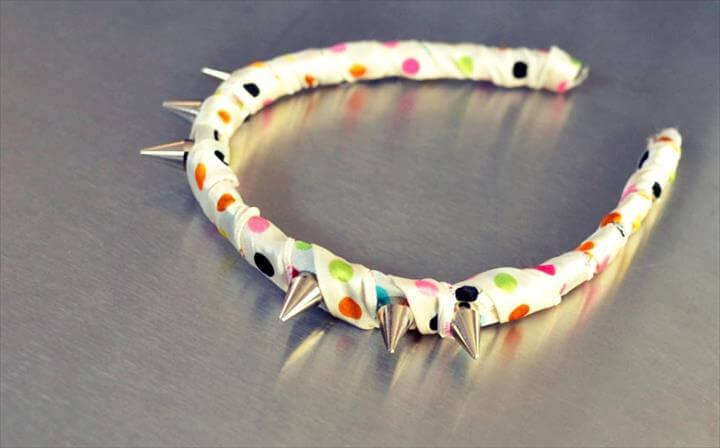 Image: mrkate
Studded
Flip Flop

: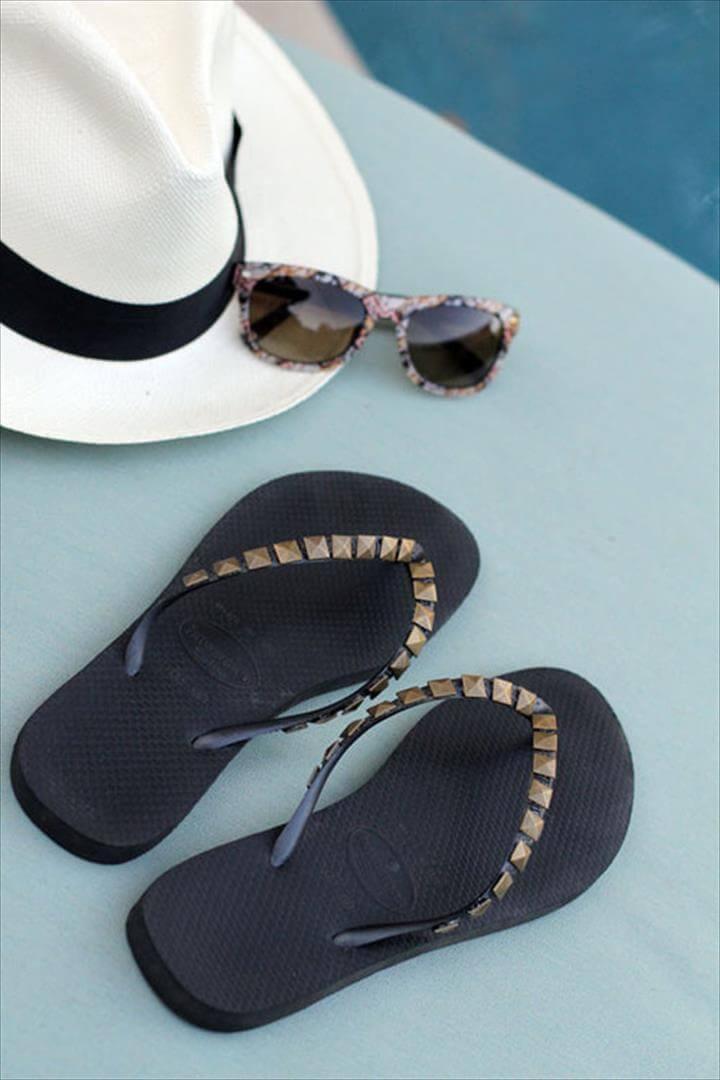 Image: naver.jp
Studded Sweater

–

Embellished Sweater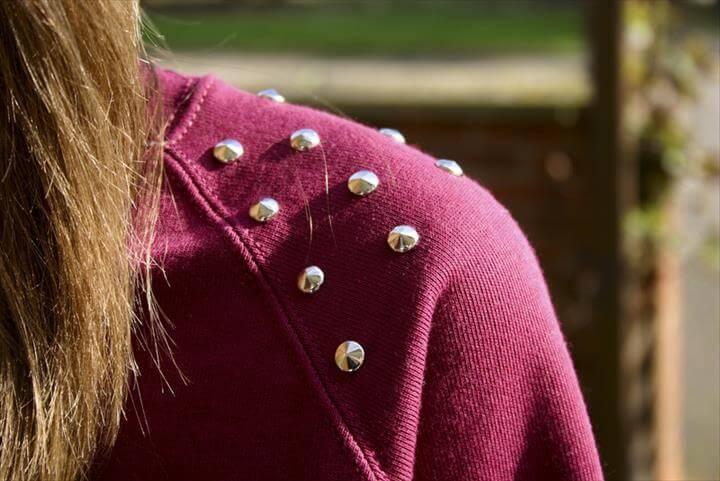 Image: cutoutandkeep.net
Ombre Dyed Yarn & Studded Leather Handle Knit Carry

: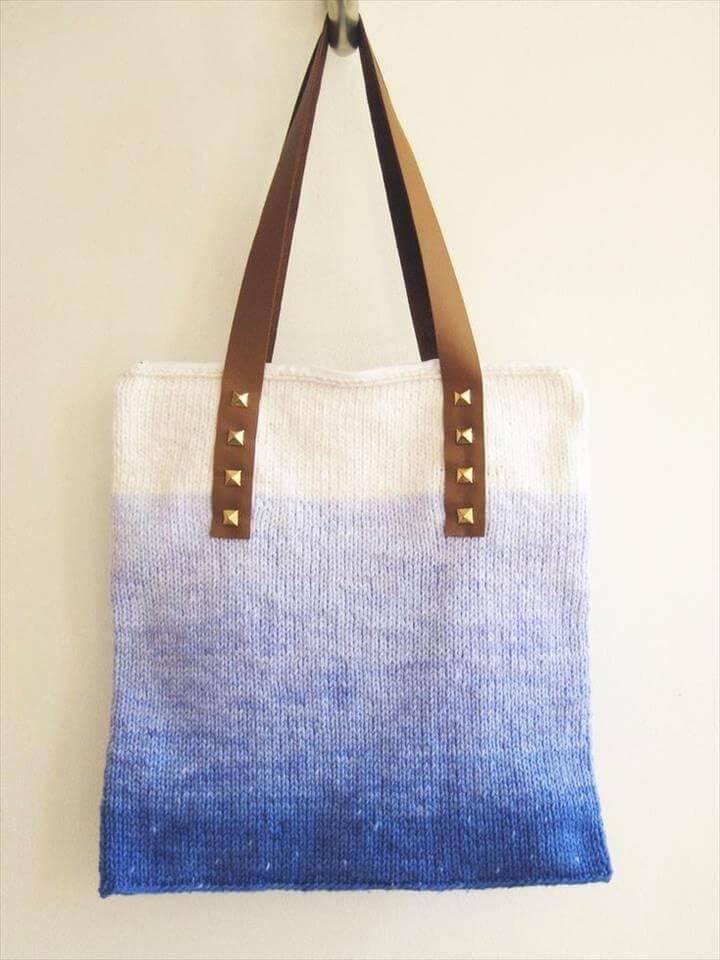 Image: howdidyoumakethis
 Studded Collar: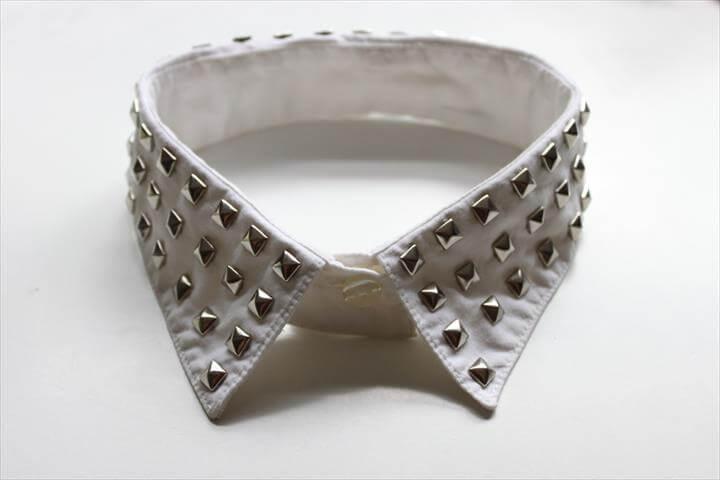 Image: mjtrends
 Gold Studded Pocket Cutoffs: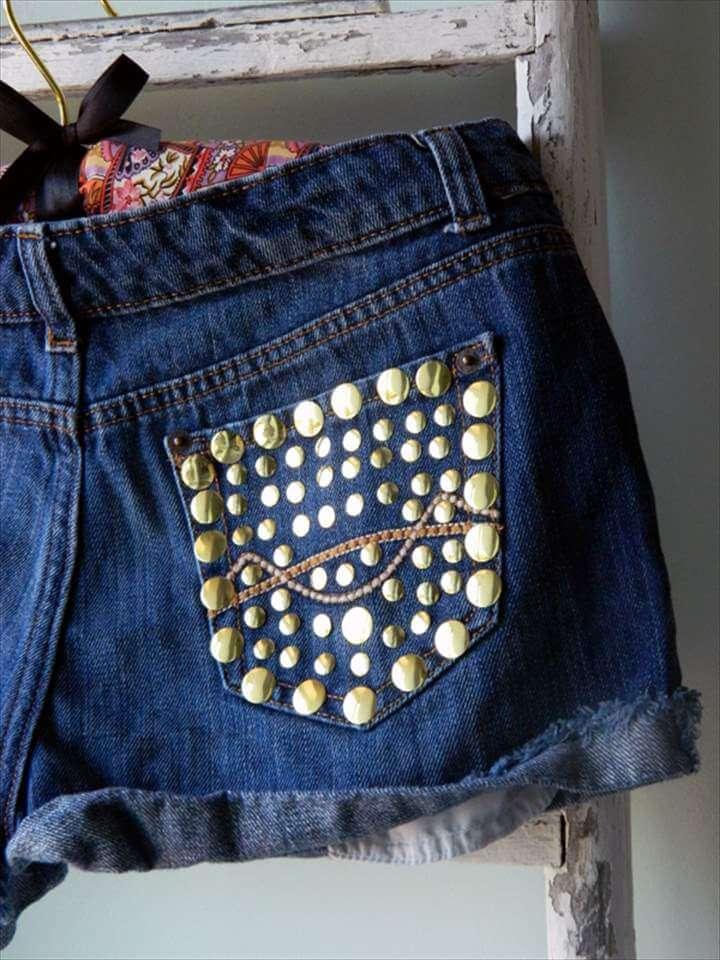 Image: homeheartcraft
Stud iPhone Case: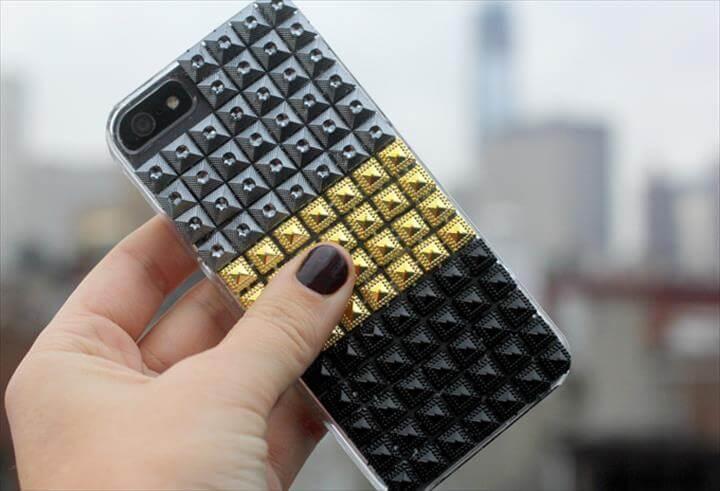 Image: ispydiy
Studded Sun-glass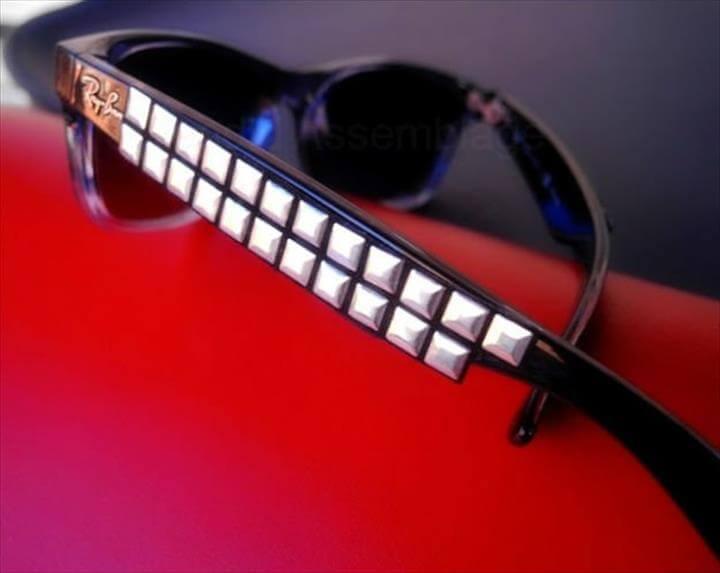 Image: asplendidassemblage
Friendship Bracelet: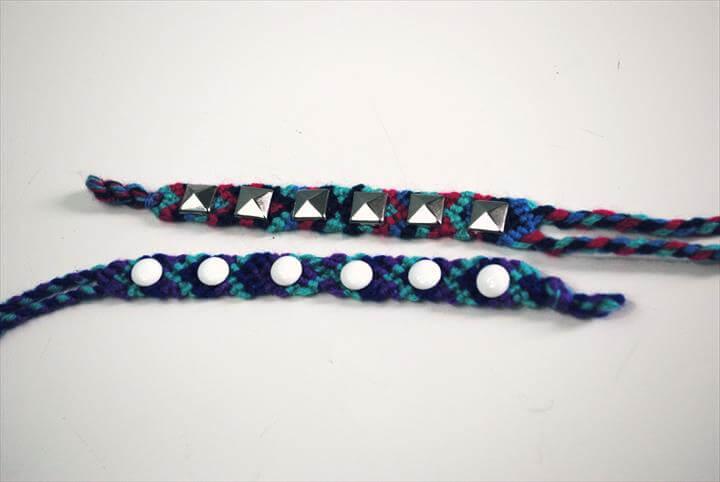 Image: mjtrim
 Placemat Tote Bag

: DIY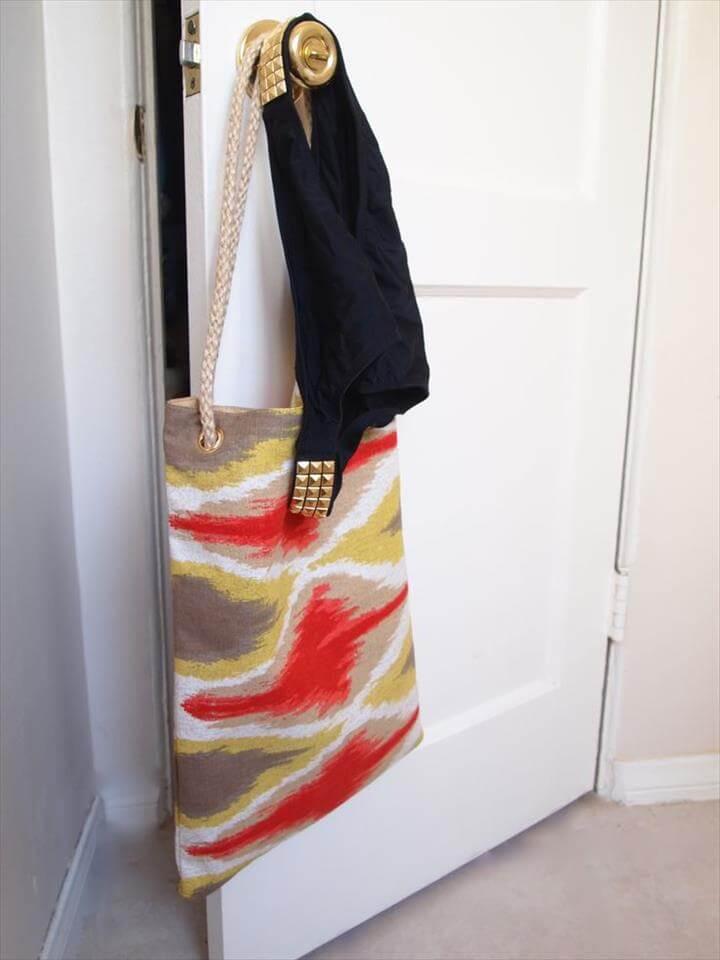 Image: wordpress
Studded Canvas Sneakers: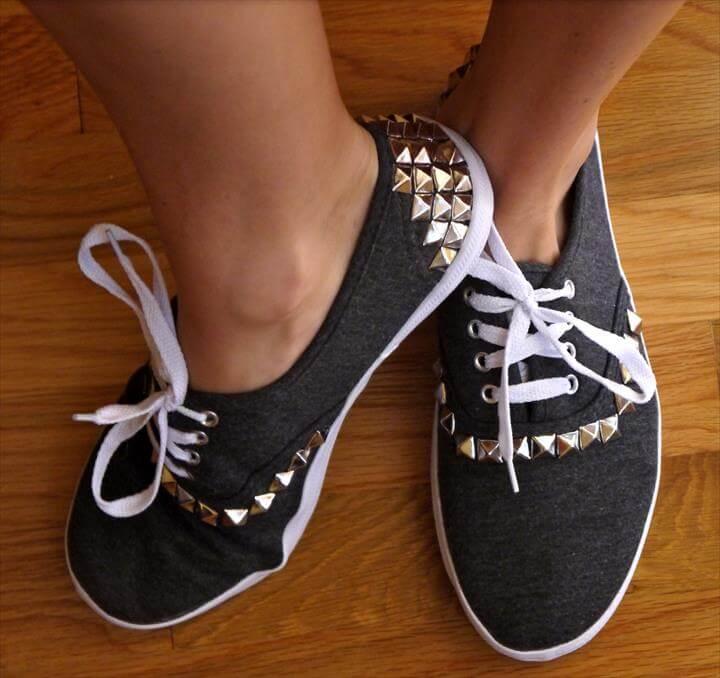 Image: pumpsandiron
DIY Studded Backpack

: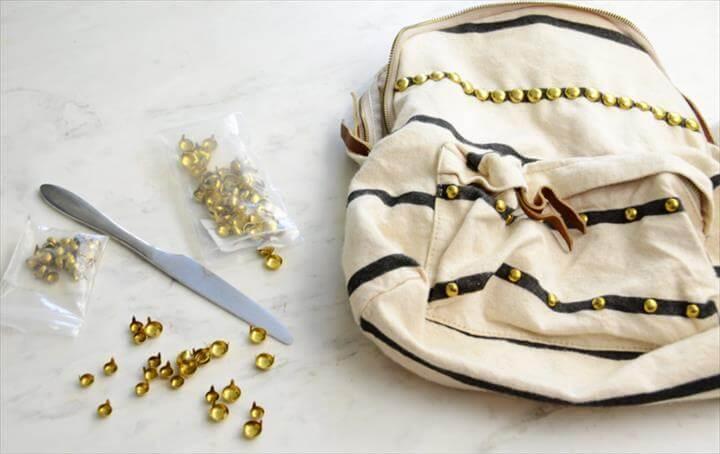 Image: mrkate
 Studded Cape

: DIY

Image: cutoutandkeep.net
Blinged iPhone

: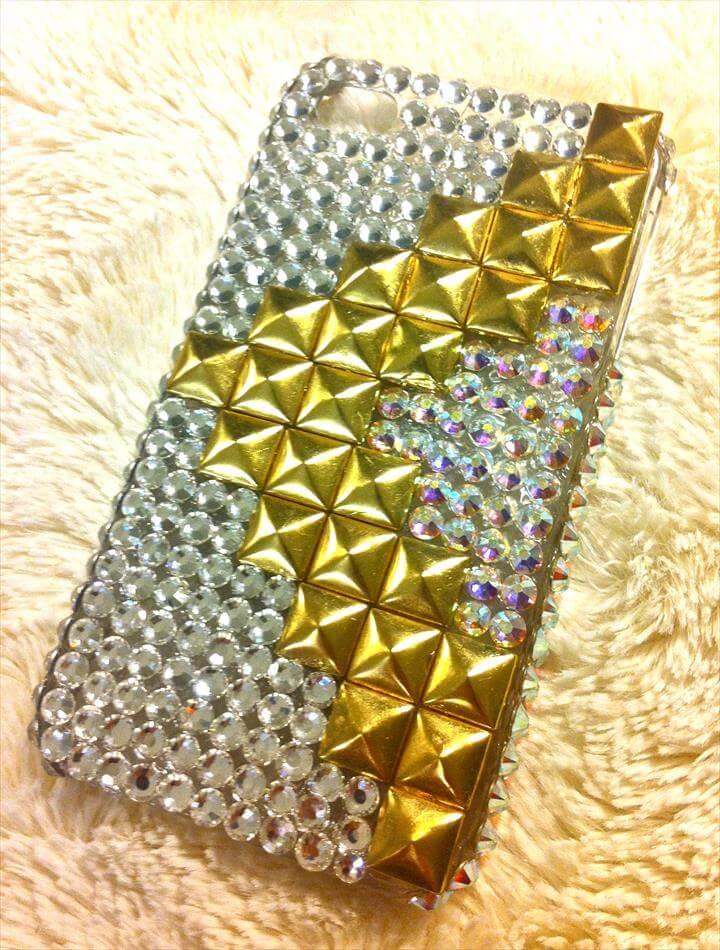 Image: forsmartchicks
Studded Biker Jacket

: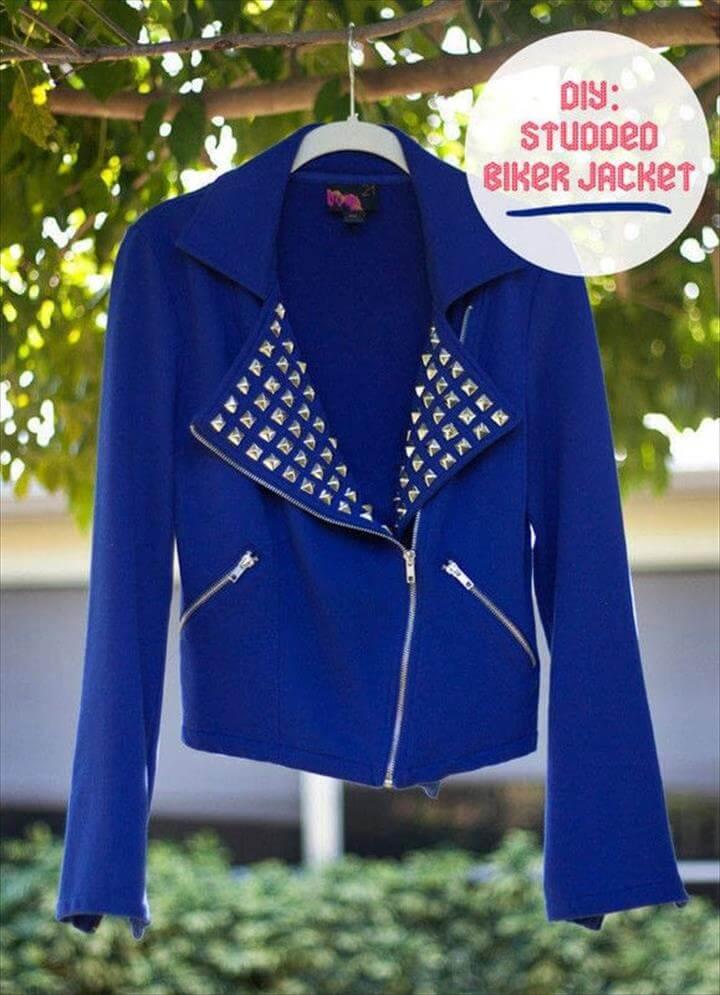 Image: cutoutandkeep.net
Studded Statement Necklace:
Save
Save
Save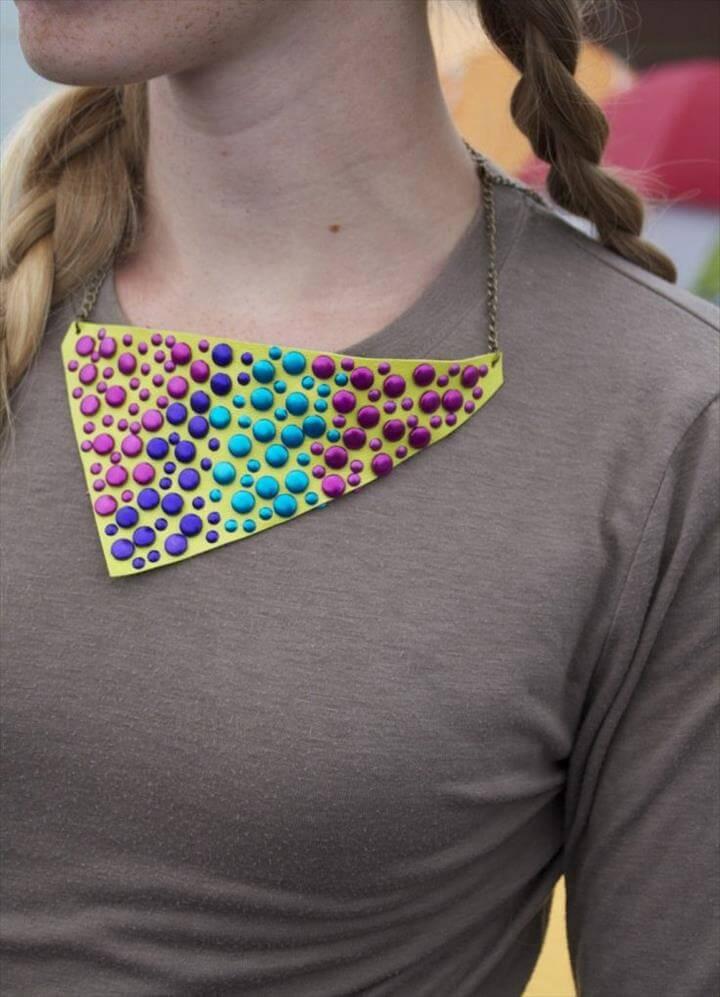 Image: thatsinglespark
Clear Studded Purse: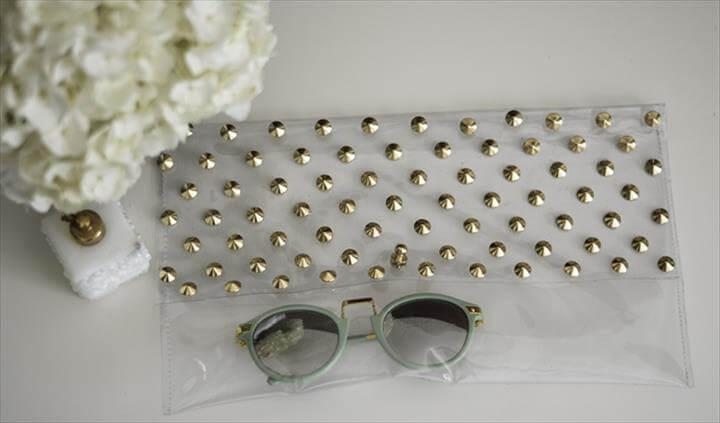 Image: swellmayde
Studded Flats: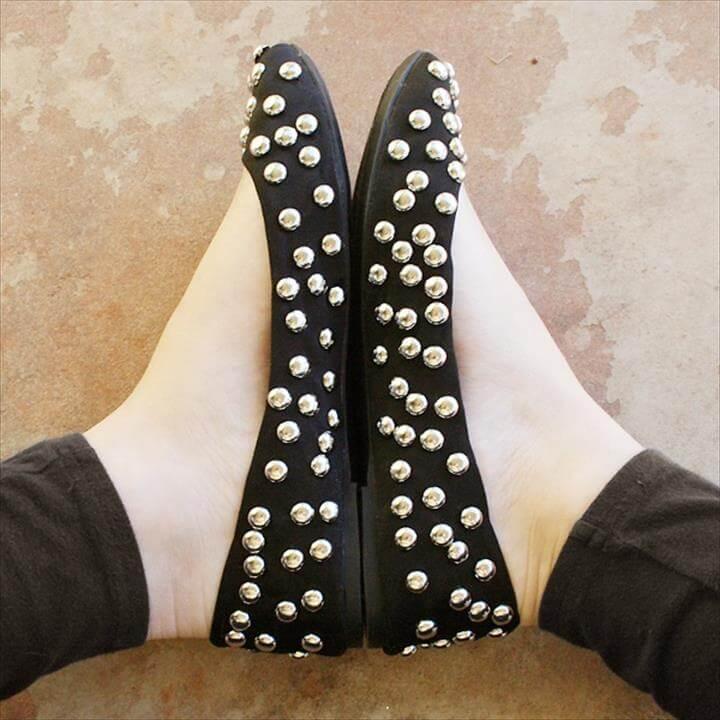 Image: dreamalittlebigger
Save
Save
Save