In today's day and age, box openers, otherwise known as box cutters, are used for more cutting tasks than opening packages. While you might reach for one when removing tape from a cardboard box, these multiuse tools can tackle just about anything, from slicing old carpet, vinyl, plastic wrap, and clamshell packaging to cutting through foam insulation, triple-wall-corrugated cardboard, and cardstock.
Additionally, box openers boast features benefitting any project to which you set your mind. You can find tools that are easy to wield and sturdy, decreasing your risk of injuries while hard at work. There are also lightweight box cutters that'll make any job easy and breezy, ensuring you hours of pain-free work.
If you're on the hunt for a box opener, there are certain features you want to look out for, bearing in mind that some optimal features can only be found with specific brands. While you search, you should rank safety and effectiveness above all else. Now, let's dive into the hype surrounding box openers and their standard features.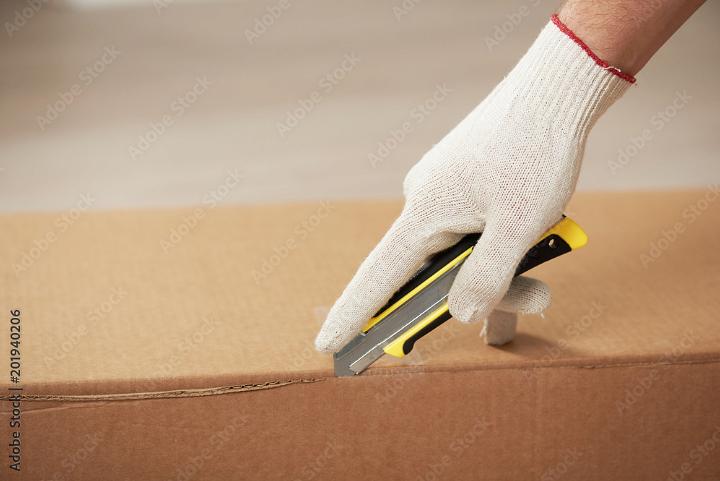 Retraction Settings
All box cutters usually give you the ability to expose and retract the blade manually. This feature decreases your risk of injuries from accidental blade exposure, putting the control of the tool in your hands. However, a few cutters on the market take the safety factor a step further by adding additional retraction settings.
For example, automatic retraction, or auto-retractable, happens when you release the slider or button on the side of your tool. The blade automatically retracts in its housing by releasing said slider, whereas manual retraction requires you to control that function.
Lastly, this retraction setting is rare among cutters, but it's easily the safest. The smart-retraction feature allows the blade to retract when it loses contact with its cutting material instantly. You'll find this feature prioritizes safety above all else, ensuring that you and those who use the cutter after you are free of cuts and lacerations.
The Handle
Shape
The handle of a box cutter can come in all shapes and sizes. Some cutters take on a sturdier, wider body, while others are slender and pen-like. There are circular box openers and mini cutters that are perfect for travel. However, if safety is your priority, you can't go wrong with an ergonomic J-hook handle for your tool.
The handle wraps around your fingers while you cut, protecting them from punctures or debris from opening boxes. In addition, a handle of this design reduces wrist strain and muscular effort.
Material
Box cutter handles can be made of many materials, including steel, carbon fibers, wood, brass, stainless steel, thermoplastic, glass-filled nylon, and resin. You want the handle to feel comfortable in your hand. Any discomfort that arises from frequent use, especially repetitive movement, can result in Repetitive Strain Injuries (RSI).
RSI affects the wrists, forearms, upper arms, and shoulders, inflicting injury on the muscles, ligaments, nerves, and tendons. That's why finding the right handle material is crucial. Glass-filled nylon minimizes your risk of developing RSI while withstanding the elements. You'll find it's long-lasting and sits comfortably in your palm.
The Blade
The blade is a crucial feature of a box cutter. However, the blade material is essential. A safe and effective box opener boasts a blade that reflects those traits. Most blades are composed of stainless steel, zirconium oxide, carbon steel, alloy steel, and tool steel.
So, which of the above materials sits a cut above the rest? Zirconium oxide is a ceramic with a toughness that surpasses standard metal. Its longevity is unmatchable. Additionally, it's safe to the touch and is versatile, with the ability to cut various materials. You'll save more money because a cutter with a zirconium oxide blade requires fewer changes—more bang for your buck.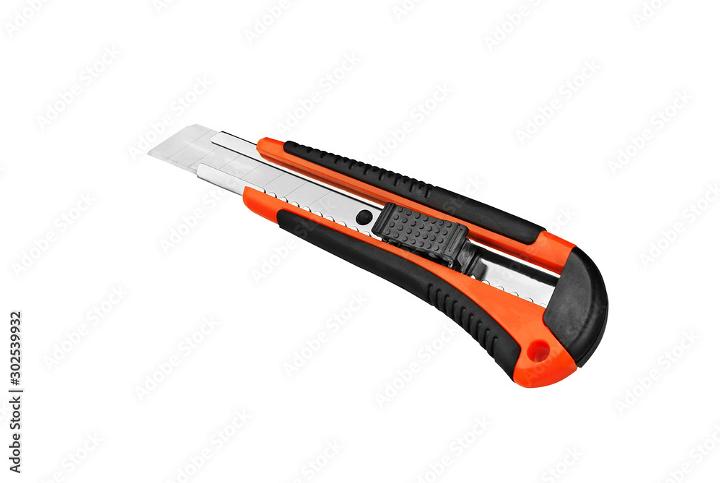 Ambidextrous Design
While righties or lefties can use all box cutters, not all of them are ambidextrous in design. It's a nice feature to have, especially for the long-suffering leftie. For some box openers, all that's required is a mere switch of the blade orientation in its housing to make them suitable for left-handed use. This feature prevents injuries from wielding a tool that's ill-fitted for you.
No-Tool Blade Change
Switching blades without requiring an extra tool is a handy feature. Throwing an additional tool into the mix significantly increases your risk of injuries and interrupts your workflow. Plus, it's awkward having to fumble with a cumbersome tool just to change blades.
Some box cutters don't need that extra tool – simply remove the blade from its housing and replace it with a new one, and you're good to go.
So, now that you know the hype about box openers, you can easily forge ahead on your search for the perfect one. A quality cutter is an ideal addition to your toolbox and an invaluable, versatile implement you'll use for years to come.