It is time to get your air conditioners ready for the changing seasons. If you are a DIY enthusiast, here are some tips you should know about your AC in order to use it more effectively!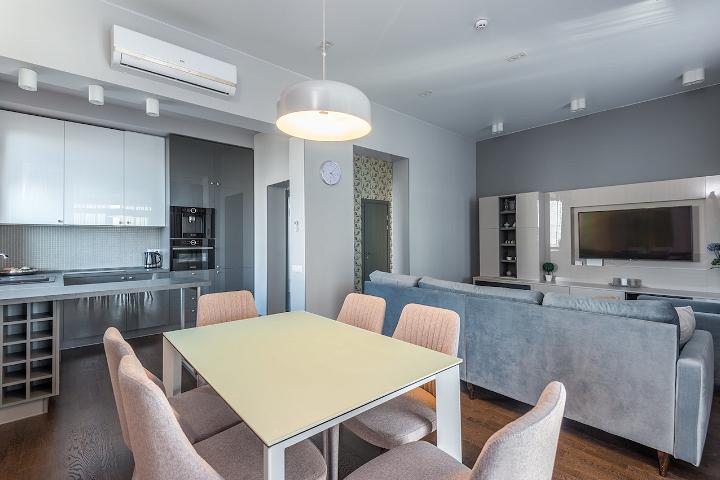 Temperature and time adjustment
The wireless power ON/OFF button on your AC is obviously one of its most important features; otherwise, you would always have to climb up to your AC to switch it on or off.
Like that, your AC performs the following crucial tasks, such as timer and temperature adjustment.
You may easily change the room's temperature with this feature. In general, you may select a temperature between 14 and 30 degrees Celsius, with 14 being the coldest option.
Another helpful feature that enhances the AC experience is the timer. You may set a timer so that your AC heats or cools your room an hour before you get home if you happen to be at work all day.
Electrical Inspection
There are occasions when the AC has issues, but the unit itself isn't the problem. Instead, the electrical system or wiring that is powering the AC is the issue. Every time you work on an AC, make sure to verify the wiring's condition and the power connections before handling the AC. If there is a current in the system or a damaged wire, taking this action might save your life.
You may also save a fair amount of money if you learn to perform AC service on your own because it can be rather pricey. Invest in some equipment, a pressure washer, and the appropriate chemicals if you do decide to wash your own air conditioners. Finally, using the proper tools and cleaning solutions is essential if you want your AC to function at its peak for many years to come.
Filter
The heat exchanger of your home's air conditioning unit eventually becomes condensed with the moisture from the air. The water then travels via the lamellae of the exchanger, into the drainage container, and ultimately outside. Due to the high humidity, lamellae and drainage pipes serve as a perfect habitat for the growth of several harmful germs and organisms, which can then spread throughout your home's air. As a result, sanitizing and disinfecting filters, washers, and other mechanical components, as well as drainage vessels and condensate drains, are all included in cleaning the air conditioning system. Overall, because of all of this, maintaining clean filters is crucial! However, filter cleaning and/or replacement don't have to be terrifying. Your concerns about your AC may be permanently resolved by using one of the many air filters that you can buy online. For example, you can find filters and other AC supplies as seen at https://superiorhomesupplies.com/collections/split-system-air-conditioners for your AC unit.  With regular maintenance and care, your AC can work much more effectively and longer!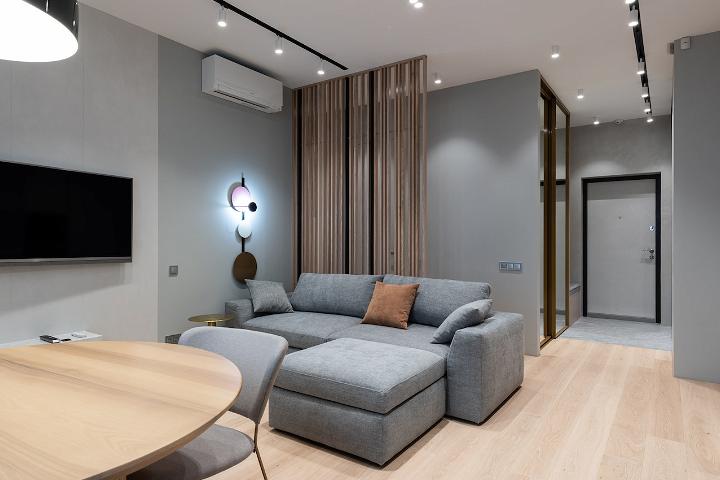 Maintenance
First, to keep any dust or filth from falling to the floor, completely encircle the appliance with a cleaning bag. Next, lift the front panel up after turning off the power supply. Before opening the front panel of your split air conditioner, switch off the electricity at the relevant circuit breaker or another power source in your house. Afterward, remove the AC's air filters. The air filters need to be taken out and cleaned in order to stay in top condition. To release and remove each air filter, press a tab along its side. Before beginning the cleaning procedure, make sure to shake the filters outdoors to get rid of any noticeable dust and debris. Finally, rinse the filters in the sink and then soak them in lukewarm tap water.
Clean up the coils
The air conditioning coil is a vital part of your air conditioning system that helps the refrigerant remove heat from your home. The coils' capacity to absorb heat decreases with time as a result of the insulation that dirt provides. Your air conditioner has to work harder to chill your home as a consequence.
Maintaining clean coils can help protect your AC from having to work harder than required. There are several methods to accomplish this, but we advise beginning by removing any debris from the area surrounding the condenser unit!
Inspect the fins
Every air conditioning unit has an evaporator and a condenser, both of which have fins. These fins may flex with time, resulting in inadequate airflow. Check the fins on your air conditioner frequently to make sure they are not bent if you want to maintain it running properly. If you observe bending, you may use a fin comb to fix the problem or get assistance from a qualified air conditioning specialist.
The investment in AC may make your house a more comfortable, livable, and healthful atmosphere during the sweltering summer months. Considering that temperatures are only expected to rise over the next few years, make sure to pick the right cooling system that will keep your family comfortable for many years!