When you randomly look at 8 out of 10 men, you will find out that their beards look rugged and somehow forsaken. Have you ever failed to take care of your hair on the head for a long period? If guilty, I am sure that it made you look disturbed to many people who looked at you. This is because our hair on the heads requires ample care such as a regular trim, styling, or washing.
The same case also applies to our beards. They need a lot of care to make them look their best. Due to this need, many men use beard balms to help in nourishing and conditioning their beards. Although there are lots of beard balms out there, the most recommendable is DIY beard balm.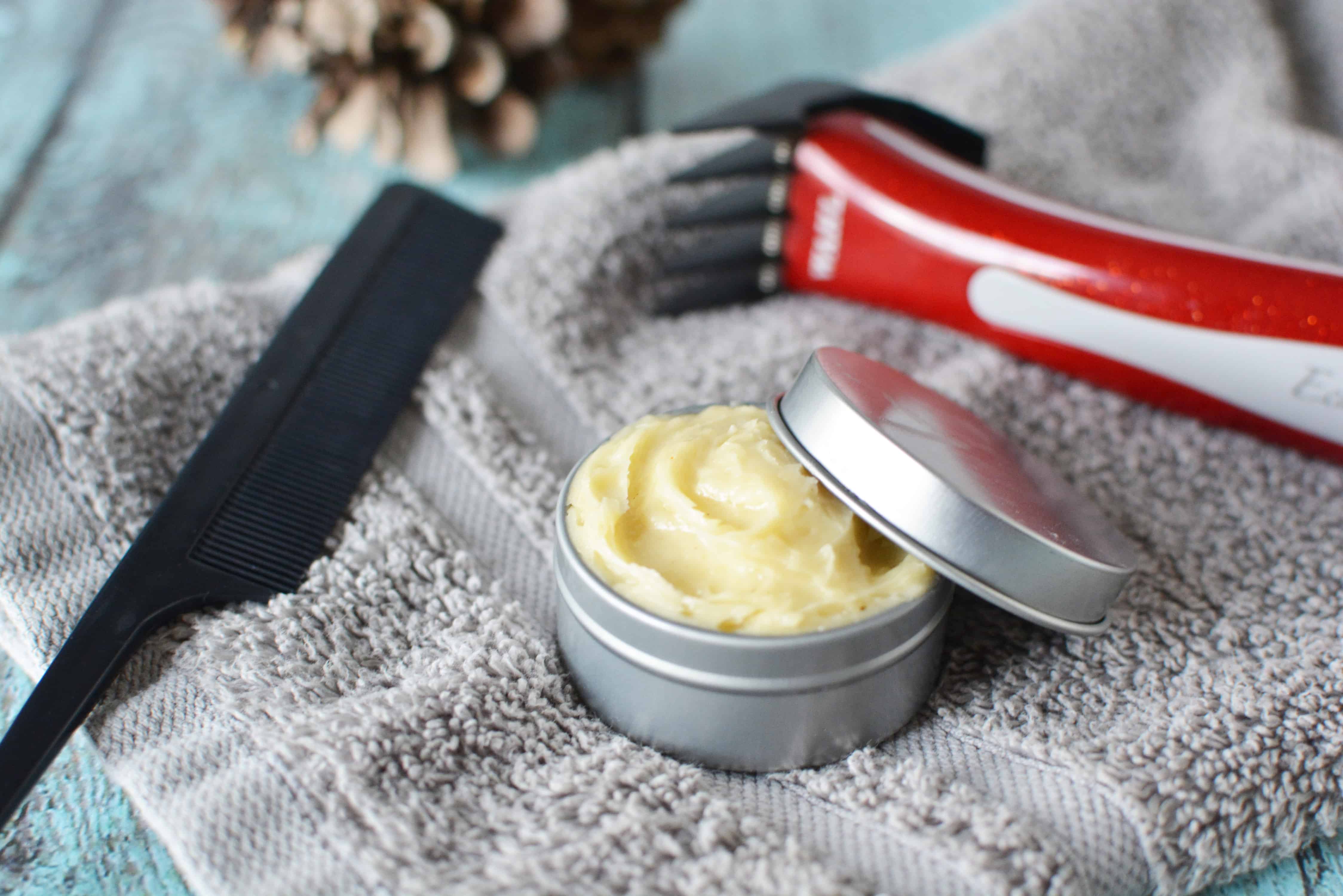 Why use DIY Beard Balm?
Beard balms are less costly if you are to prepare them at the comfort of your home. As long as you have the required essentials, the process is incredibly simple! Another advantage of DIY beard balm is the fact that it cost way less than what you would spend in a shop. Moreover, you have an opportunity to choose the ingredients and you will, therefore, get all the fragrances you want by matching your ingredients.
So, why run to the shop and buy the beard balm available on their counters? Why should you let the manufacturers choose what they feel is right for you while still digging deep into your pockets?
This article has given one of the simplest recipes to guide you in the preparation of quality DIY beard balms at an incredibly low cost.
Essential Ingredients for DIY Beard Balm
If you are willing to make DIY Beard Balm, all you need is the utmost four ingredients. Indeed, the fourth one is for those who are willing to add a fragrance to their balms. These are; waxes, butter, and carrier oils.
Beeswax; for waxes, the most used is beeswax. The wax acts as a binding agent to the balm to help hold all the ingredients together. The beeswax is also recommendable since it moisturizes the skin leaving it fresh and supple.
Butter; the main use of butter is to improve the spreadability of the balm on the beard. We don't want to imagine a situation whereby you apply some balm on your beard and instead of applying it on the whole beard after rubbing, it rolls up in a ball-like shape. The best Shea and Cacao butter is therefore recommended in your list of ingredients.
Carrier and essential oils; it would be void if all you have is a beard balm that makes your strands oil but barely adds nutrients to the hair. As much as we need to make it shiny, there is a need to make the strands stronger, softer, and healthy by using primary oils that add nutrients both to the roots and strands of your rocks. Some of the most popular carrier oils include- coconut oil, avocado, jojoba, sweet almond, hemp seed, and grape seed oils, among others.
Process of Making the DIY Beard Balm
Making a DIY Beard Balm is very easy as long as you follow the beard balm recipe given below. Make sure that you have all the four ingredients on the table. Use a pot, one that will not be used in the preparation of meals in your kitchen for the next few months. You should also avoid non-stick coated pots since they have been linked to producing cancerous elements.
The first step is to place your pot on very low heat and add all your measured beeswax and butter and stir them well.
Secondly, after melting up, add your carrier oil(s).
After they are well mixed, ready to be stored, add your desired essential oils to the mixture.
Stir until they are well mixed and later transfer the liquid balms in your tins.
Leave the tins uncovered for about 12 hours and place tented wax paper to ensure that nothing gets into the liquid balm while cooling. It will be ready to use after this!
Preparing DIY Beard Balm is one of the easiest and less costly processes. In addition to offering a variety of fragrances, it is also safe since you get to prepare it yourself.