Regardless of how organized we are, things somehow pile up as we continue to live at our house. This is normal, we are humans, and we like to buy and keep stuff. But not doing anything about that would definitely be irresponsible.
Building a backyard shed can help you in many ways than you think. The benefits might make you wonder why you did not opt for building the shed sooner and enjoy the perks!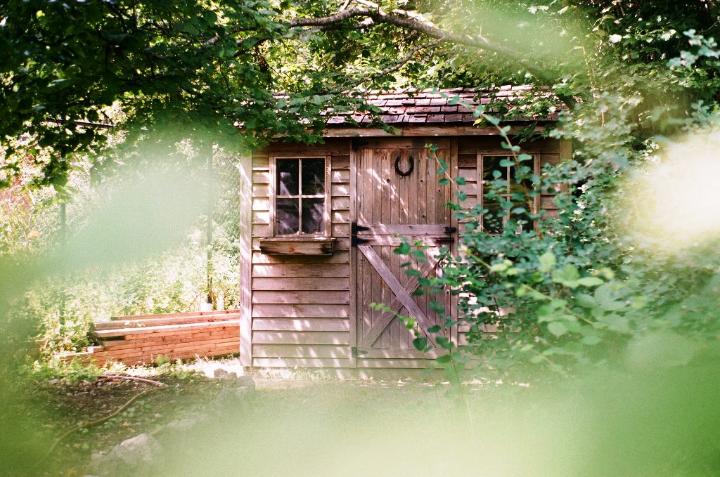 In this article, we will discuss the benefits of building a backyard shed and
Things to Consider Before Building a Shed
If you're considering building a backyard shed, you need to consider a lot of things before you work on your plan. There are a lot of things to think about.
These important things include the size and location of the shed, any inside furniture and equipment you may have to include, and the colour and supplies you want it to be built of. On the other hand, the conceptualizing and hardships are nearly always worth the effort and investment since building a backyard shed has many advantages.
Consider putting your shed in a suitable spot where you can readily reach it. Discuss with your contractor to finalize which location would be the best for building a backyard shed both for convenience and visual appeal. After all, the basic reason to build a shed is to have a space where you can safely store stuff to free up your inner space and easily access things you need in time.
Benefits of Building a Backyard Shed
1. Gives You a Beautiful Garden
Whereas a backyard shed may help you run your garden more efficiently by offering a shared storage area, it could also be a good addition to the beauty of your yard by decreasing clutter. Even if your lawn is brimming with flowers and plants, the presence of old bags or equipment can be an unpleasant view. Keep these items in your backyard shed to enhance your garden's appearance instantly.
Not just that, you will also have all your gardening tools and required stuff all effortlessly organized right there in one place. If you put your gardening tools and other things carelessly just anywhere, then it is not just inefficient and untidy, but also you may forget where you have kept it and keep searching stressfully.
This will only suck your energy and time. Arranging everything on the shelves properly will help you easily scan out what you want and save your time and energy.
2. Helps You Free up Space
Building a backyard shed can be your ultimate storage solution and help you free up space in your house, garden, and garage. Once you have the shed to store your extra stuff, you can move all of the items taking up unnecessary garage space and put all of it there. You can also transfer all your garage's large, unsightly equipment to the shed for storage.
You can also develop a list of items that you only use on important days and store them in a designated area in your backyard shed so that you can always get them quickly. For example, you will not need your Christmas lights or Halloween décor all year long.
So, you can safely store them in your shed until it's that time of the year again. In the end, you will have a huge and open area in which you can easily park your car.
3. Boosts Your Property Value in the Market
When purchasing a shed, many individuals focus on the short-term perks while overlooking the long-term prospects it might give. Building a backyard shed for storage in your home is always advantageous since it is frequently at the top of purchasers' priority lists.
Adding an extra storage room to your property is believed to increase its value whenever you want to sell it, a competitive advantage over other local properties.
If you carefully consider all the important factors and take good time to efficiently build a backyard shed that is visually appealing, safe and durable, this shed will boost your property's value to a noticeable margin.
4. Provides You With a Private and Quiet Space
As a new variant of COVID hits the world, we know that working from home is not going anywhere anytime sooner. You will surely need a private and quiet space for working from home in peace, and this is where you can utilize your background shed.
You can isolate yourself in the shed and keep yourself from any distractions to work efficiently. You can organize the space however you like with various arrangements and designs – be as creative as you want!
Conclusion
All of these fantastic benefits are provided by a decent and spacious backyard shed; there is very little possibility that you will ever regret this idea. You can design your own shed online to establish a calm backyard retreat, organize and store your equipment, enhance the overall appearance of your garden, and create a private spot for yourself while boosting the aesthetics and resale value.