There are many factors to consider when choosing the right flooring solution. The most important factor is the purpose of the flooring. Another important consideration is the climate in which the flooring will be used. Let's look at some ideas for different types of flooring and their benefits.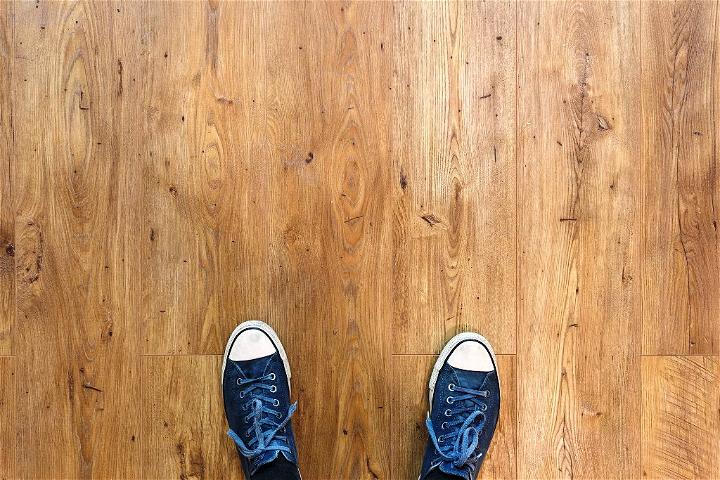 Vinyl Flooring Solutions
Vinyl flooring solutions are a popular choice for many households and businesses. It is an affordable, durable material that comes in many colors, styles, and textures. Vinyl flooring is attractive, easy to install, and known for its low maintenance requirements. From luxury vinyl flooring to waterproof options, there are many vinyl flooring solutions to choose from. When choosing vinyl flooring for your space, there are several factors to consider:
Durability: Vinyl flooring is a great choice for high-traffic areas because it is durable and resistant to scratches, dirt, and stains.
Style: The variety of colors and patterns available gives you the ability to choose a look that fits your home or office.
Maintenance: Vinyl is incredibly easy to clean and maintain.
Ease of Installation: Vinyl flooring is easy to install, making it a great DIY project.
Cost: Vinyl flooring is an affordable option for homeowners and businesses alike.
Hardwood Floors
Hardwood floors are popular due to their durability and timeless beauty. They come in a variety of styles, finishes, and colors, so you can choose the one that best suits your home or business. Hardwood floors are also easy to clean and maintain, making them a great choice for high-traffic areas. However, hardwood floors are not always the most affordable option and can be easily damaged by water and moisture. Before installing hardwood floors, it is important to consider the climate of your area and the potential for future damage or staining.
Laminate Flooring
Laminate flooring provides an affordable and stylish solution to your flooring needs. It can be easily installed, is highly durable, and provides a wide range of colors and textures to choose from. With proper care and maintenance, laminate flooring can last for many years. When considering laminate flooring for your home or office space, there are several factors that you should take into account.
The first factor is the environment in which you plan to install laminate flooring. Different types of laminates are suitable for different environments, so it's important to ensure that the product you choose will be able to withstand the wear and tear associated with your particular area. For example, if you're installing laminate flooring in an area with a lot of humidity, it's important to choose a product specifically designed for humid climates.
Additionally, you should consider the amount of foot traffic that your new flooring will experience. Heavier traffic can cause wear and tear on the laminates over time, so purchasing a product of higher quality can help make sure your flooring lasts for years to come.
When selecting laminate flooring, it's important to factor in your budget. Laminates come in a wide range of prices, depending on the type you choose and the manufacturer. Do some research to compare different products so that you can find an option that fits your budget while still being of good quality. Finally, be sure to read the manufacturer's installation and care instructions carefully before beginning your project. This will ensure that you get the best results for your new flooring.
Concrete Floors
Concrete floors are a popular option for many homeowners. They offer a variety of advantages, including durability and easy maintenance. Concrete is also relatively inexpensive compared to other flooring options, making it an attractive choice for those on a budget.
However, concrete does require some extra preparation before installation. It needs to be properly sealed to protect against moisture and other elements. Additionally, the floor must be properly cleaned and prepped before installation. This process can take a few days to complete, so it's important to plan your installation in advance.
Once installed, concrete floors require regular cleaning to maintain their appearance and longevity. They are also more prone to scratches and dents than other types of flooring. This is why it's important to use furniture pads and mats in areas where standing or sitting for long periods of time is likely. With the right upkeep, concrete floors can last for decades with minimal repairs.
Ceramic Tile Floors
Ceramic tile floors are a popular choice for many homeowners, especially in bathrooms and kitchens. Ceramic tiles come in a wide range of colors, sizes, and styles, making them an extremely versatile option. This type of flooring is also known for its durability, as it can last more than 20 years with proper maintenance. Ceramic tiles are also relatively easy to clean and maintain, making them a great choice for busy households.
On the downside, ceramic tile floors can be expensive, depending on the size and style you choose. Additionally, they can be difficult to install and repair if problems arise. If ceramic tile is not installed correctly, it can crack over time or squeak when walked on.
When considering ceramic tile floors, it's important to take into account the cost of installation and repair. It is also helpful to research the type of tiles you are looking at and decide if they are suitable for the area in which they will be installed. If you choose ceramic tile, make sure to have a professional installer to ensure that it is installed correctly and will last for years to come. Overall, ceramic tile floors are a great choice for bathrooms and kitchens because of their versatility, durability, and ease of cleaning and maintenance. However, they can be expensive and require the help of a professional installer to ensure proper installation.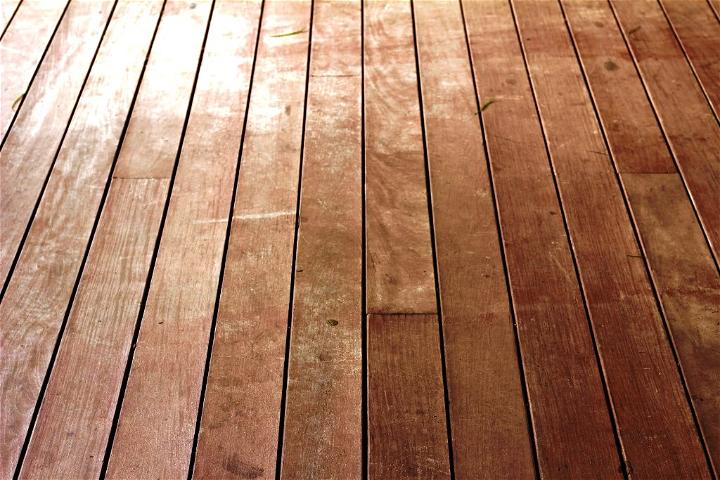 In conclusion, when selecting the best flooring solution for your home, you should consider factors such as cost, durability, and maintenance requirements. Different types of floors have different advantages and drawbacks, so it's important to do your research before making a decision. Laminates are an affordable option that is easy to install and maintain, while concrete and ceramic tile floors offer more durability and style but require professional installation. With the right information and planning, you can choose the best flooring solution for your home.