If you are looking for a hobby then nothing can better than the crocheting. It is not only a fun activity to pass your time but has more benefits too. You can relax through crocheting and get so many crochet possessions to use. So here we have brought to these 12 Modern & Easy Crochet Craft Pattern to start your crochet journey with. You can start with the easy ones and after getting enough practice the difficult ones can be tackled. Also, all these ideas are up to date to let you be trendy at your crochet art.
There is a variety of things included in this easy and simple round of the crochet craft patterns. You are going to find some lovely motifs of marguerite and unicorns to adorn your possessions with. Even you can enjoy making some fashion items like a lovely pair of earrings and a functional crochet bag with rope handles. And if you are a mother making pretty crochet dresses for your girl's slippers for your boys and blankets for both. All these ideas are easy and super cheap to make and thus you can use some of them as gifts like the crochet stockings and the washcloths. Explore more below the list.
You May Also Like:
Marguerite Motif Free Crochet Pattern: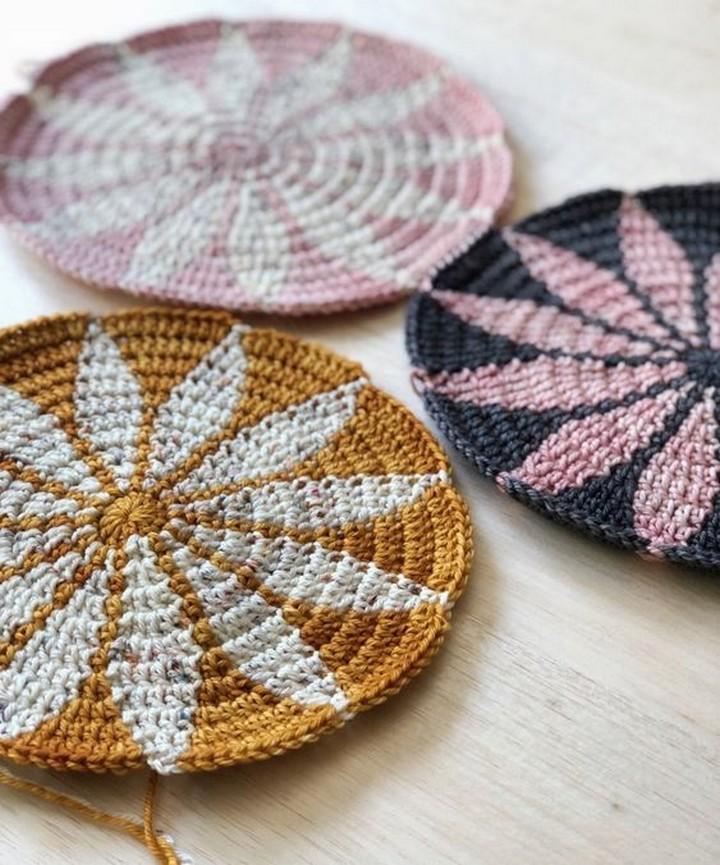 Marguerite flowers are pretty flowers with lovely long petals. You can use them as inspiration for your next project and make these lovely marguerite motifs. The pretty motifs in round look so charming in various hues and can be used for so many décor purposes like fancy wall art. Details here
Tutorial: mobiusgirldesign
Summer Dress For A Little Girl Crochet Pattern: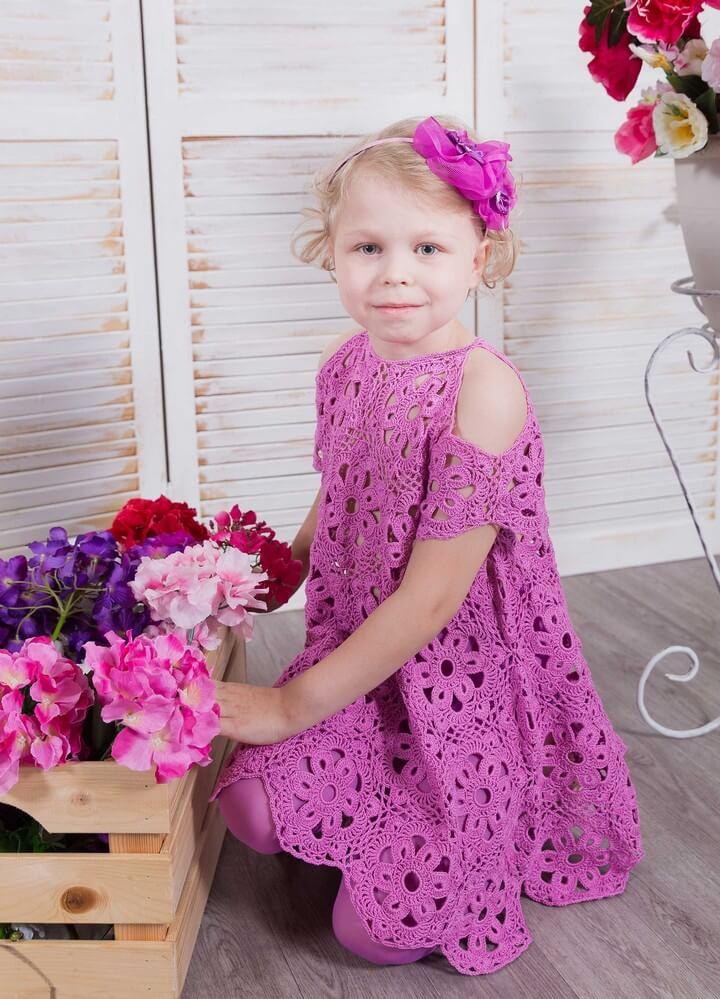 Crocheting is becoming a very summery thing these days and this lovely summer dress for a little girl is proof.  The breathable pattern and the gorgeous design with open shoulders really make this dress a complete summer fashion. You can vary the size according to your girl's age with varied hooks. All details here
Tutorial: juliacrochetstudio
Hand Crochet Earrings Made With Hand Dyed Cotton Thread: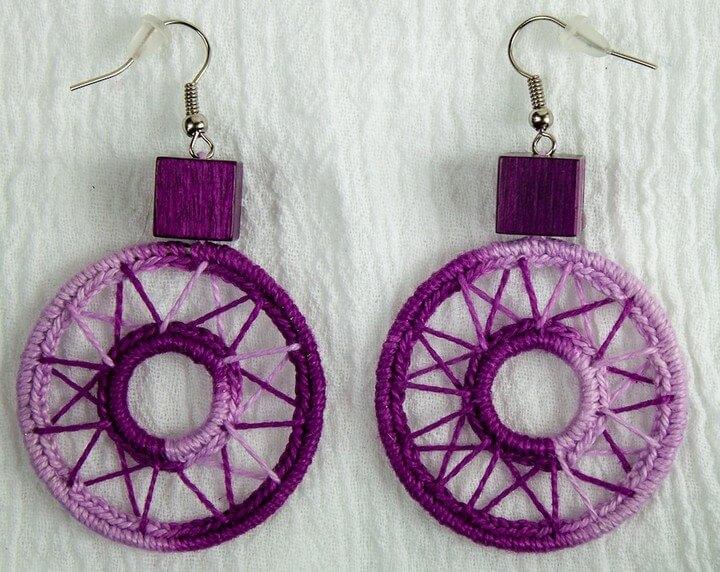 Bring some ombre appeal to your crochet items just like this hand crochet earrings pair. The cotton yarn here is dyed to get a darker shade and thus bring the ombre effect in the earrings and make them look more beautiful. Video tutorial here
Tutorial: youtube
Stitch Sampler Autumn Rhapsody Blanket: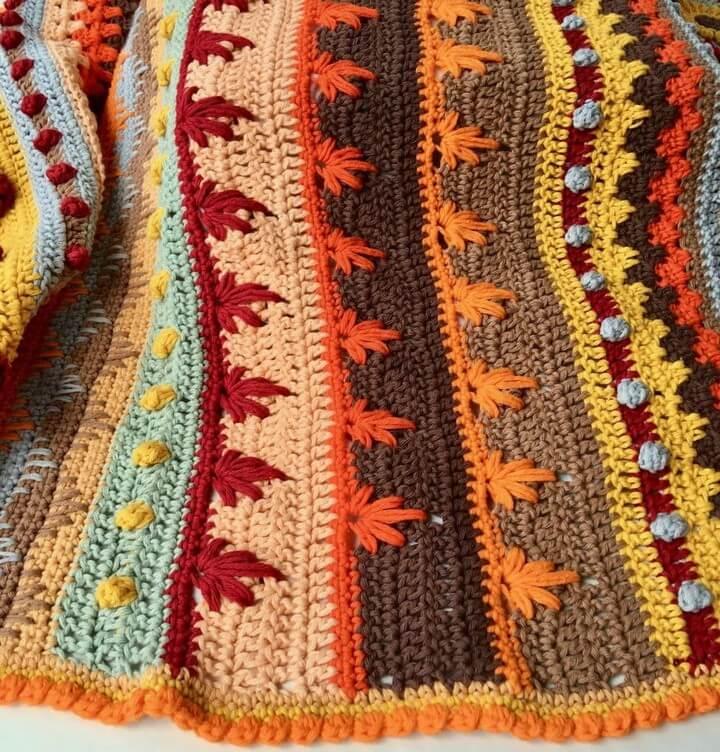 Just like its fancy name this stitch sample autumn rhapsody blanket looks super fancy and gorgeous. It has so much to offer and win our hearts. The beautiful mixture of the fall yarn hues bobbles and the fall leaves are quite nicely brought in the blanket pattern. Learn it all here
Tutorial: nanascraftyhome
A Small Crochet Counter Cozy For An Oil Cruet: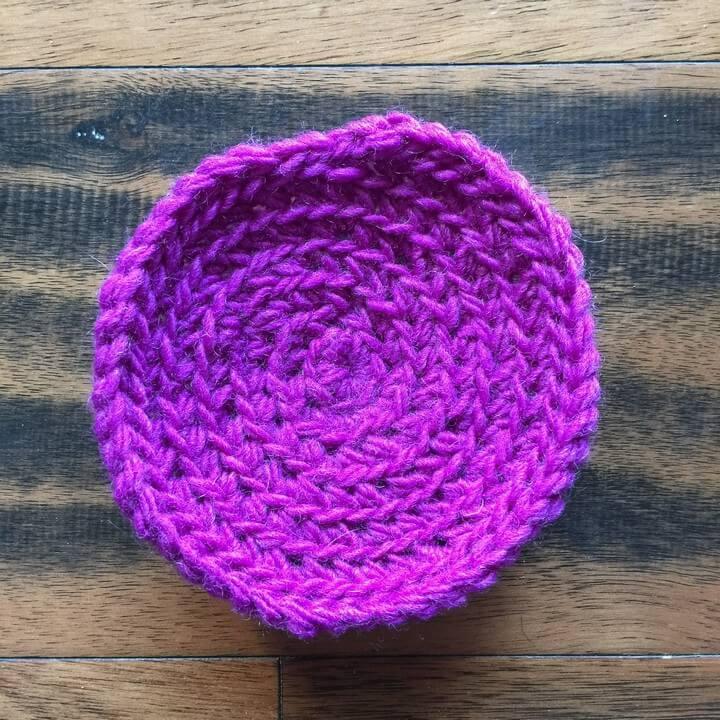 Now you can use this pretty small crochet counter cozy for an oil cruet and enjoy more usefulness out of it. The lovely counter is easy and quick to make in spirals using the worsted yarn and a 5mm hook. You can make it bigger according to your needs and use it as the coaster too. How to here!
Tutorial: medium
How To Crochet An Adorable Mini Christmas Stocking: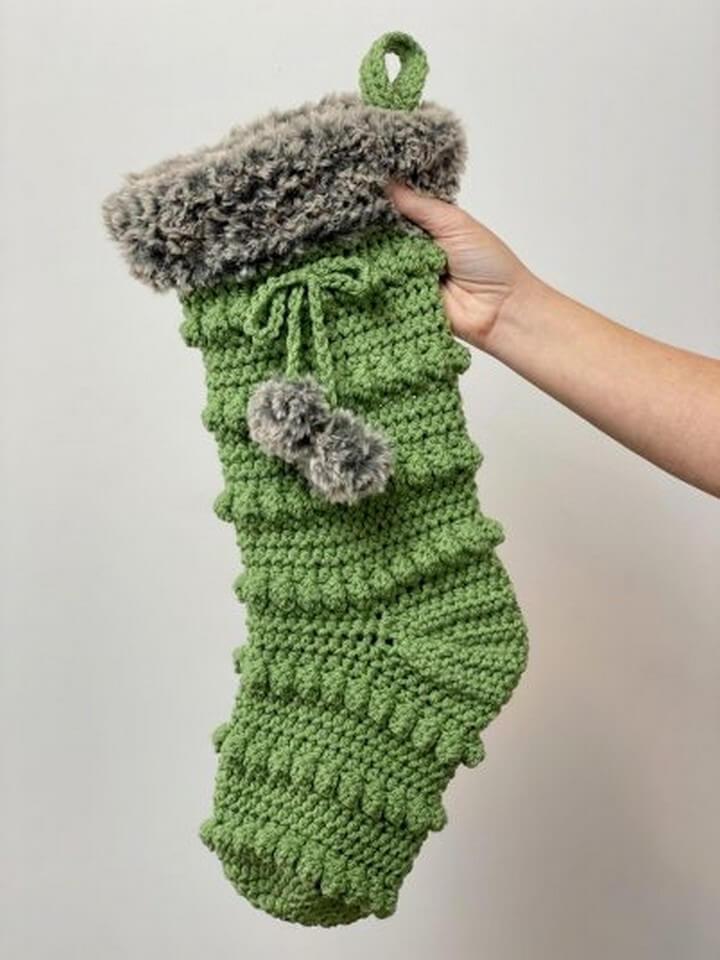 This season of Holidays you can pick up a new way to send your gifts to your loved ones. So here is the idea of making these adorable mini Christmas stockings in lovely hues and send your gifts and cards in them. One needs worsted weight yarn along with 3.5 and 4.mm hooks to crochet up these stockings.
Tutorial: acraftyconcept
Easy Crochet Slipper Pattern: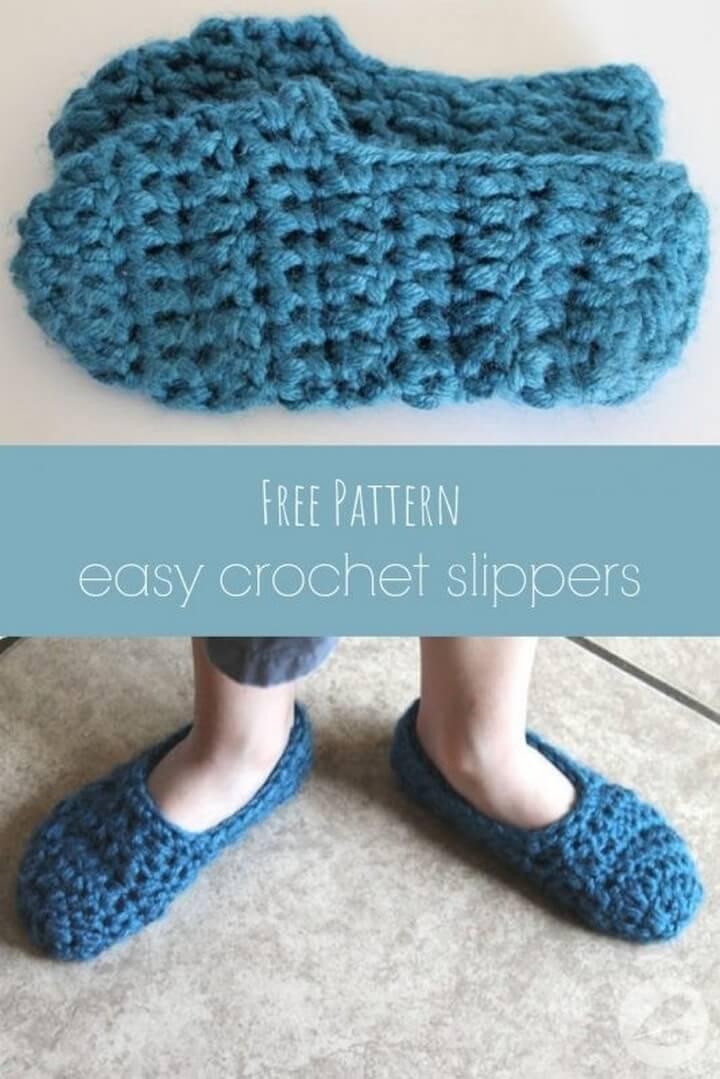 Now you can work and roam inside the house with warm feet with these crochet slippers. They are super easy and quick to crochet and that too with any yarn and any color you like. You need worsted yarn, J hook and the yarn needle to work up this project. Details here!
Tutorial: twindragonflydesigns
Single Crochet Blanket Pattern – Easy Single Stitch Crochet Blanket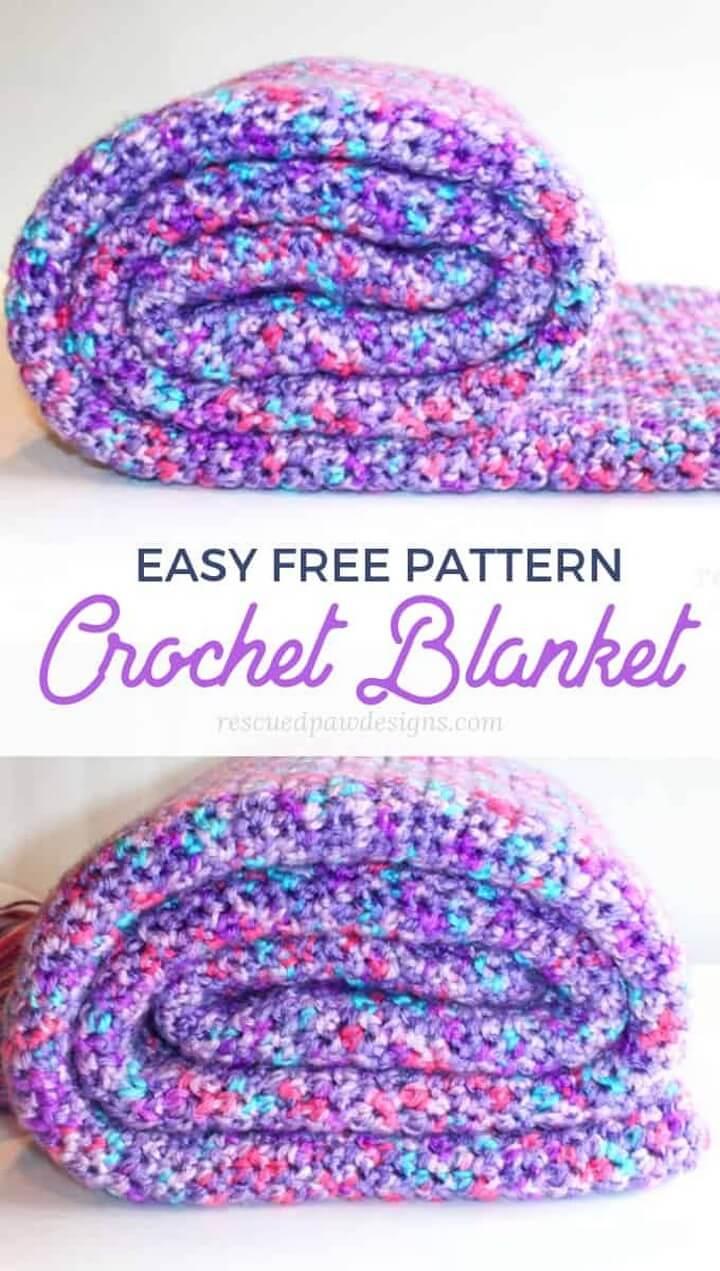 Even the beginners can crochet something quite big and functional just like this single crochet blanket. The use of a single stitch makes the blanket look quite easy to work at easy levels. Get 6 skeins of worsted weight yarn, J 6mm hooks, and a yarn needle to easily work up this warm and cozy blanket.
Tutorial: rescuedpawdesigns
Malia Shoulder Bag: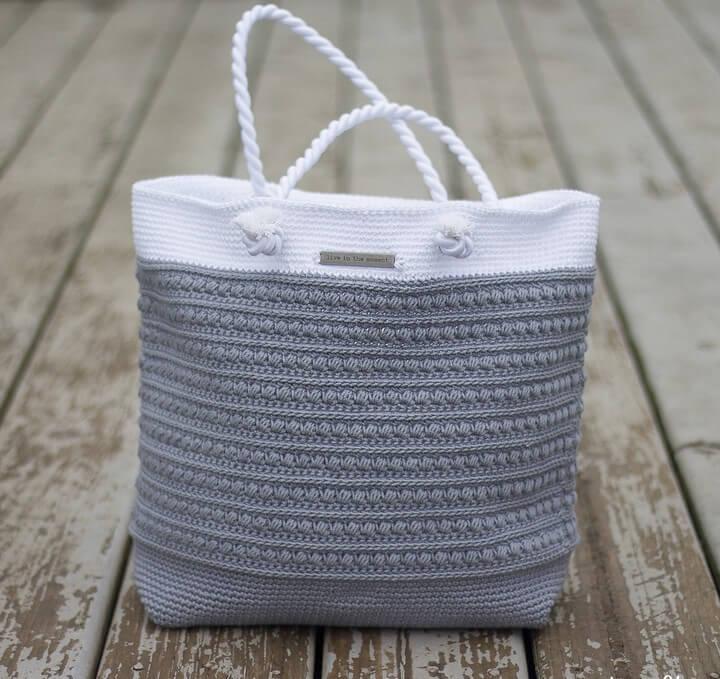 Here is this super gorgeous Malia shoulder bag to bring some decent fashion in your bag wardrobe. The grey and white yarn mixture really make the bag look elegant and winter-friendly. The rope handles add more to the charm of the bag. Get your hands on the free pattern here
Tutorial: ravelry
Crochet Unicorn Ornament, DIY, Free Crochet Pattern: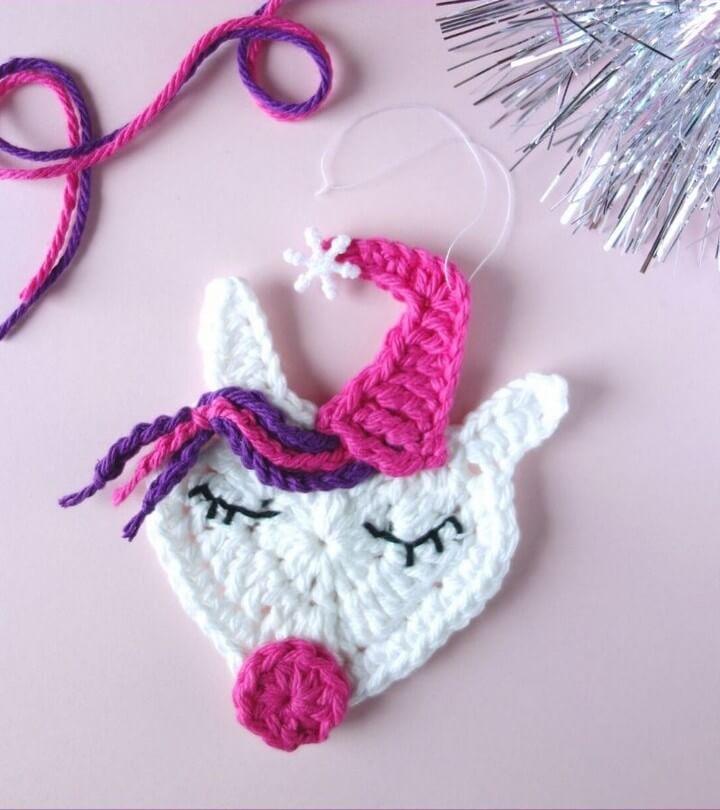 Crochet mothers love to make things for the kids especially their favorite ones. So here is this crochet unicorn ornament that you can easily crochet at home and use for a lot of décor and beautification purposes. You can use them on bags, gifts, dresses and more. Easy details here
Tutorial: goldenlucycrafts
Crochet Unicorn Wall Hanger Pattern: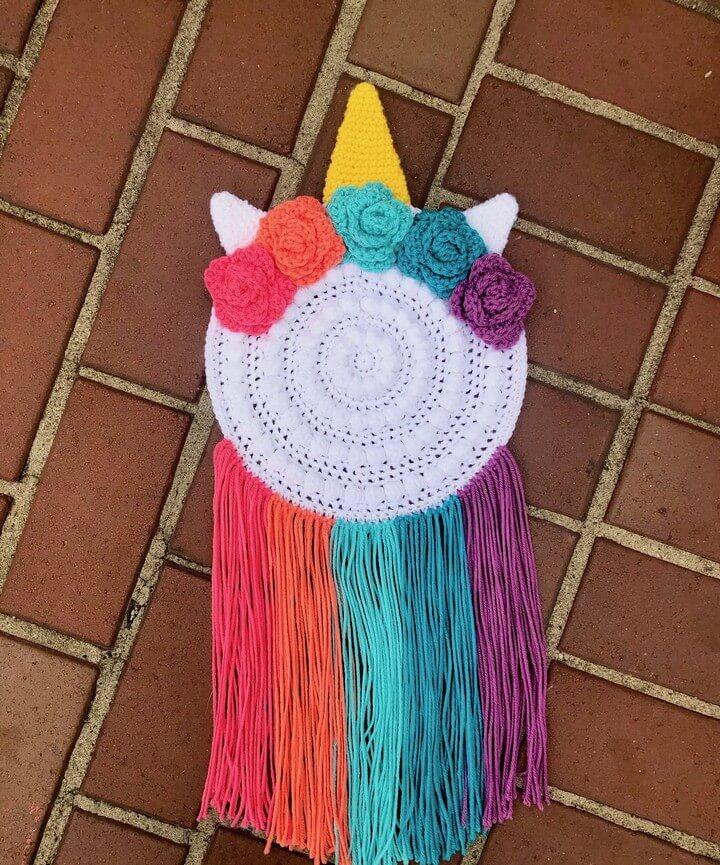 We love making crochet wall hangings and now you can twist them up with the unicorn style. The white round circle with colorful crochet horns and the rainbow yarn fringes really make this wall hanging a perfect wall charm. You can check out the details right here!
Tutorial: acraftyconcept
Crochet Washcloth – Softest Crochet Baby Washcloth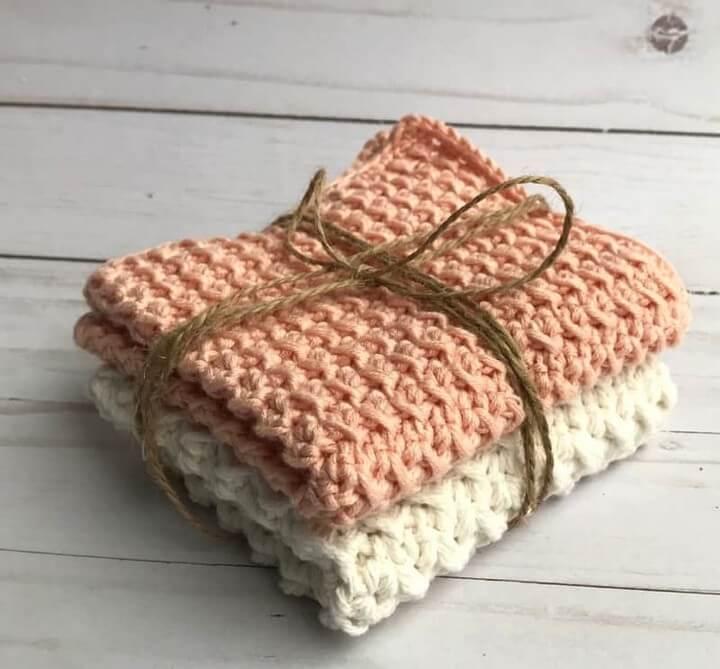 You can crochet up some lovely washcloths and use them as the pretty gifts for the hosts, friends, and neighbors too. Here are these softest crochet baby washcloth patterns to easily work and crochet a few. You can pack two of them to use as they give away to your beloved ladies. Details here
Tutorial: stitching-togethe