Fall is the time to break out your stylishly cozy outfits—and what better match than your favorite plain white sneakers? White sneakers are one of the most versatile pieces you can own, with the Strategist noting that we are in a white-sneaker odyssey. And one reason for this is that they can easily dress up or dress down a look. However, if you're worried about your footwear looking a bit too plain, we've got you covered. Here are 3 easy tips to spice up your white sneakers for the fall.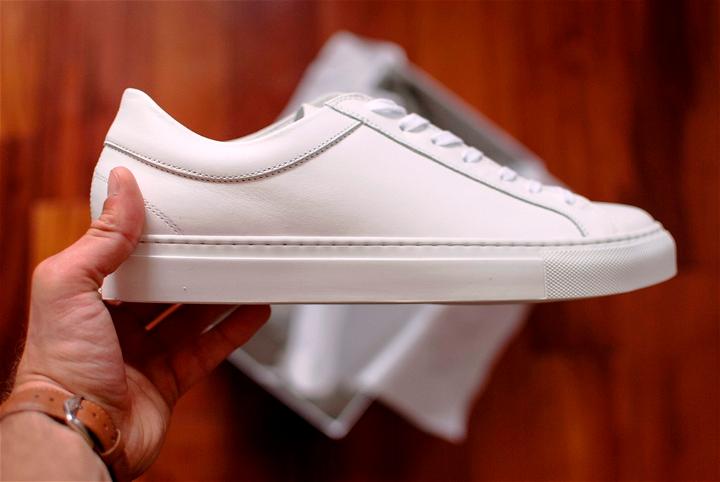 Decorating with Earth Tones
Beautiful neutral hues and earth tones will always be in fashion during the fall. Neutrals are actually anything but boring; they are pleasing to the eye and are easy to work with. Incorporate earth tones into your project. For example, try sticking to sienna, olive, or gold, or colors in the same family for your materials. Avoid using black or white, as these can come off too strong or too subtle for a pair of white sneakers.
Stick to a theme for a cleaner look; you don't want your design looking all over the place. Keep your palette in mind when purchasing paints or decorative fabrics. Some tried-and-tested sneaker designs like nature motifs, gradients, and simple patterns work really well with neutral colors. If you need inspiration on what to paint, you can check our list of 28 shoe painting ideas. But if painting isn't your thing, you can always choose shoe-safe patches that you can easily iron on. This is an easy and mess-free way to decorate your shoes.
Customize with Paint
There are many white sneakers for women that you can buy today, and they can serve as a blank canvas for your ideas. Pretty much every brand out there has its own signature pair. For instance, it's actually a trend to hand paint and customize your pair of Nike Air Force 1, as well as the classic Adidas Stan Smiths. Note, though, that these sneakers aren't exactly cheap.
If you want something to practice on, you might want to opt for the affordable Superga Canvas sneakers, or snazz up your old pair of Converse Chuck Taylors. You can also thrift preloved ones from Depop, or from Kixify, which is exclusively a sneaker marketplace.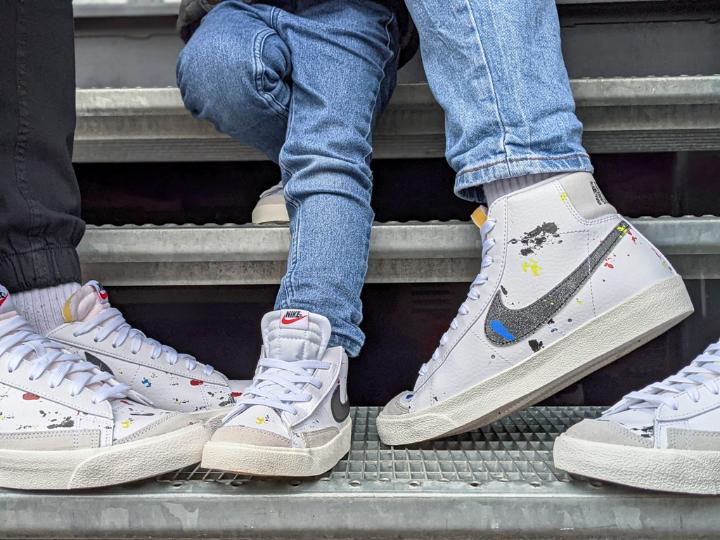 Switch Out Your Shoelaces
If you're reluctant to commit to a design or feel you aren't creative enough to not mess up, you could try replacing your shoelaces instead. It's a fun, non-permanent way to switch up the look of plain sneakers—plus, you can match your laces to your outfits! Popular shoe brands offer shoelaces you can buy in addition to shoes, but if you scour the internet, you'll be able to find one in every color. You can also get creative and use unique materials like ribbons and braided cords.
Etsy is also home to artists who make shoelace charms. You can have anything made; from your favorite cartoon character to your name in any font. Or, you could try making your own!