Did you know that the average American spends around 67 minutes in their kitchen each day?
Whether you love to cook or you'd like to become more efficient at this chore, you deserve to have a beautiful kitchen. If you've been thinking about doing a home renovation project, then the kitchen should be at the top of your list. Not only will these improvements make cooking more enjoyable, but they'll also boost the value of your home.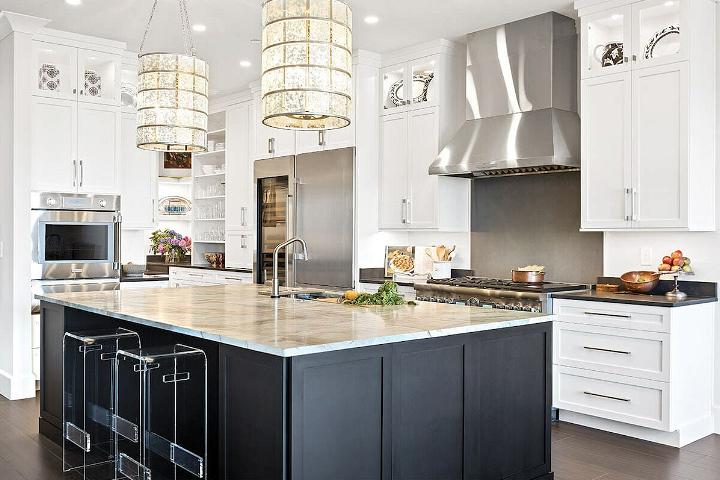 Would you like to learn about the most common types of kitchen layouts? Read on for the ultimate guide that will inspire you.
One-Wall Layout
The one-wall layout is the most common residential kitchen layout because it's simple. As the name implies, everything you need is on one side of the kitchen. This option is excellent for people who don't want to feel like they're running all over the place to cook a meal.
L-Shape Layout
An L-shaped kitchen gives cooks a little extra room compared to the one-wall layout. The counter space extends beyond one wall and creates an L. People who want a little more surface area and storage space without making the kitchen feel claustrophobic may wish for an L-shaped layout.
Galley Layout
Every home cook has their own definition of cooking essentials depending on how often they cook at home and how fancy their dishes are. People who like to have the latest gadgets and appliances from Kitchenliner will need lots of space, which is why they should consider getting a galley layout. This layout has counter space on both sides of the kitchen.
U-Shape Layout
The U-shape kitchen layout expands on the L-shape layout by adding a third wall into the mix. The U-shape, which is also called the horseshoe shape, gives you room to work on all sides. If your household has lots of people who enjoy cooking, then the U-shape will ensure that multiple people can work at the same time.
Kitchen Island Layout
If you like to entertain or have lots of counter space, then an island may be the best kitchen layout for you. You can add an island to any other type of kitchen layout to create the perfect balance for your unique needs. Islands are a wonderful addition to any kitchen since you can eat there as well.
Peninsula Layout
The peninsula layout is one of the most flexible kitchen designs since you can create a few different shapes. The peninsula essentially connects an island to one part of your counter to create a table that sticks out like a peninsula. Some people prefer this over an island since people can dine there without being in the center of the kitchen.
These Are the Most Common Types of Kitchen Layouts
There are so many wonderful types of kitchen layouts to consider. After reading this guide, you can make the right choice to achieve your vision. You'll look forward to cooking every day.
Do you want to become the best home cook? Browse more of our blog.