Glitter is one of the favorite things to use for the crafty people for being so fun and tempting. There are lots of pretty ways to use glitter for your home décor crafts, for the grooming of your personal accessories and for the beautification of your old items. Today we are going to suggest one easy glitter craft and you can use it on a lot of things lying around you. So here are these 5 DIY glitter bow ideas with easy steps and instructions to make and spice up things in a cuter way.
Bows have the basic use of embellishing and there like a huge bunch of things that you can attach these bows too. These glittery bows can save you a lot of time for the décor and gift packing while a festive is around.
You can make lovely glittery bows to use as the ornament on your Christmas tree and to make your gifts look attractive. Then you can make a glittery bow and add them to your old shoes to make them look all refashioned. Pretty cute small glitter paper bows are going to help you make some fancy cards for the party tables. Also, you can make a big bow using glittery strips and use them on the wreaths and the trees around or just hang them over your walls and doors.
Glitter Bow Ornaments: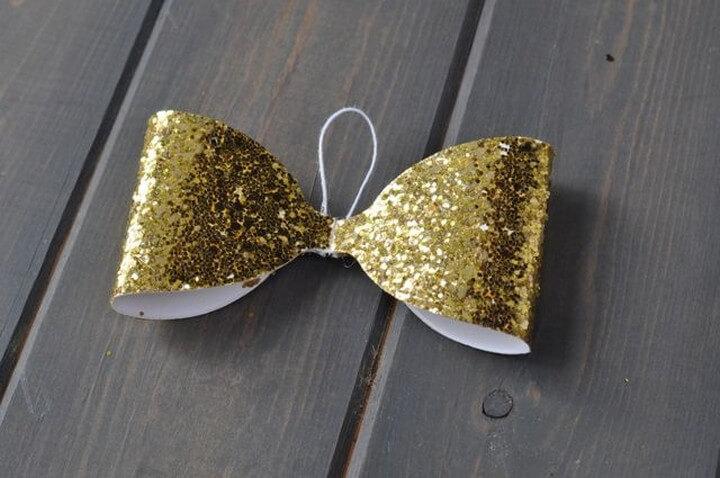 Make your Christmas tree décor more special and fun with the handmade ornaments and this glitter bow is so perfect for the purpose. Using the golden glitter sheet and the paper you can easily make these adorable glitter bows and use them on your Christmas tree along with some other embellishing items.
Tutorial: makelifelovely
Chic DIY Glitter Bow Tie Flats:

You can award a chic makeover to your old shoes with some fun glitter. Yes pour some pretty glitter all over your shoes and add a lovely glitter tie to make your old shoes look just so fantastic and cool. In this way, you can use your old and boring shoes in new fun and gorgeous way. Details here!
Tutorial: christenheartspinterest
How To Make Felt Bows (With Glitter)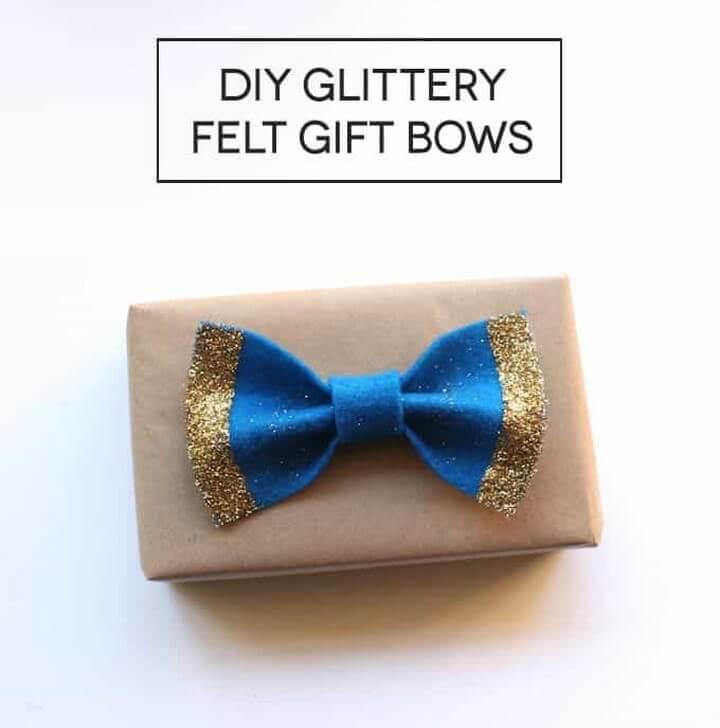 You can instantly make your gift look all spruced up and fun with this handmade felt bow having some glitter on it. So use your favorite colored felt to create a bow first. Then add some gold glitter to the edges of your bow and its ready to decorate a gift that you wrapped yourself at home. Details here!
Tutorial: modpodgerocksblog
DIY Glitter Bow Place Cards: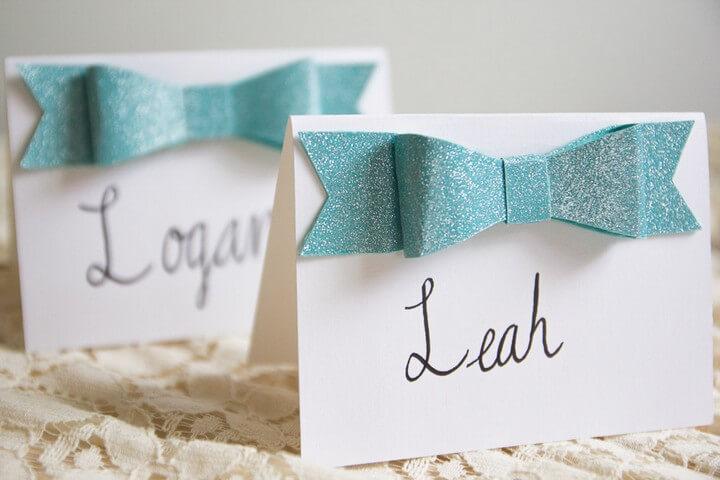 Here is the simplest yet the cutest idea to make you the best place cards for your party or wedding. Just grab some glitter paper in your desired hues and then make a 3D bow silhouette design to easily fold the bow and use it on your cards. Check out the details here!
Tutorial: prettyprudent
Easy DIY Glitter Bow: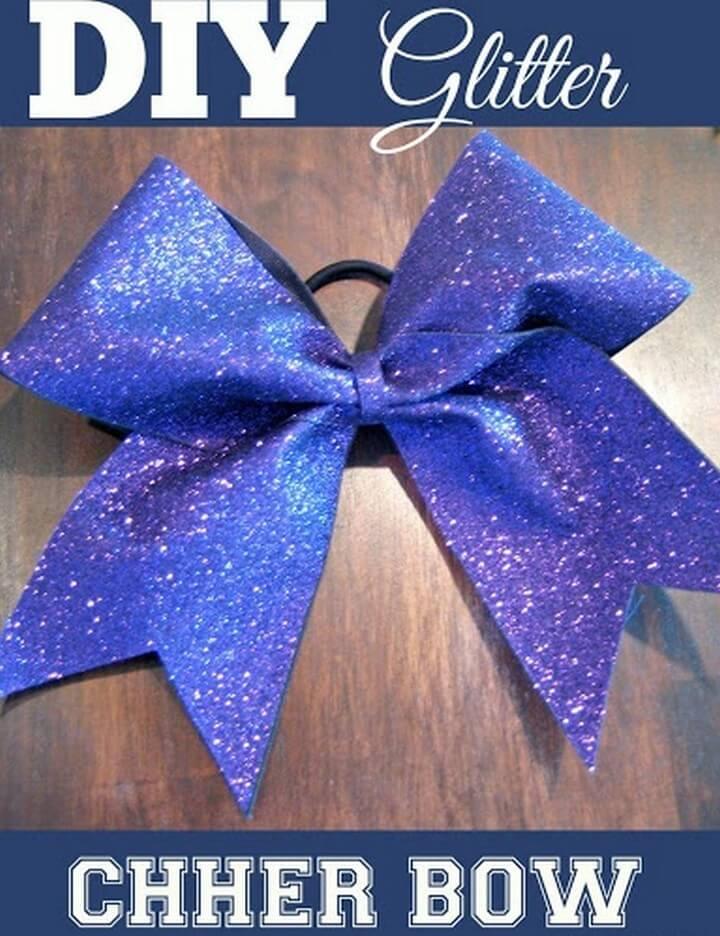 Here is lovely glitter big bow to use for the décor of your house when there is a festival coming up. This pretty big bow is made out of the purple glitter strips and some black ribbon band. You can use these easy DIY glitter bows for the embellishing of your wreath and the trees. Details here!s
Tutorial: makingmontecito