It is the desire of every homey person to make their home sweet home look gorgeous and elegant. We adore the lavish homes for their elegant décor and sophisticated style statement and copying that could surely cost us an arm and a leg. So here are these 10 DIY home décor ideas to make your home look super elegant and rich in style. The ideas suggest some easy handmade projects to infuse some elegance and beauty to the home décor and that too at the cost of just a few pennies. Just go through the ideas and you are surely going to fall in love with these elegant home décor projects.
This round-up of the home décor ideas targets your main décor points in the house like the display at tables and the shelves. So you can make a mirror planter box, a heart photo collage frame, and the pretty paper flowers to amp up the beauty of these display spots. The second focus is on the walls and there are lovely decent things to get your hands on like a rug with a brass piece, a lovely barn wood planter unit, a gorgeous DIY sunburst mirror and more. The ideas like a lovely bath tray and the herb garden in mason jars make the perfect gifts for the décor lovers around you. Visit the link below each picture to grab the details of each elegant home décor idea.
Mirror Box For Home Decor: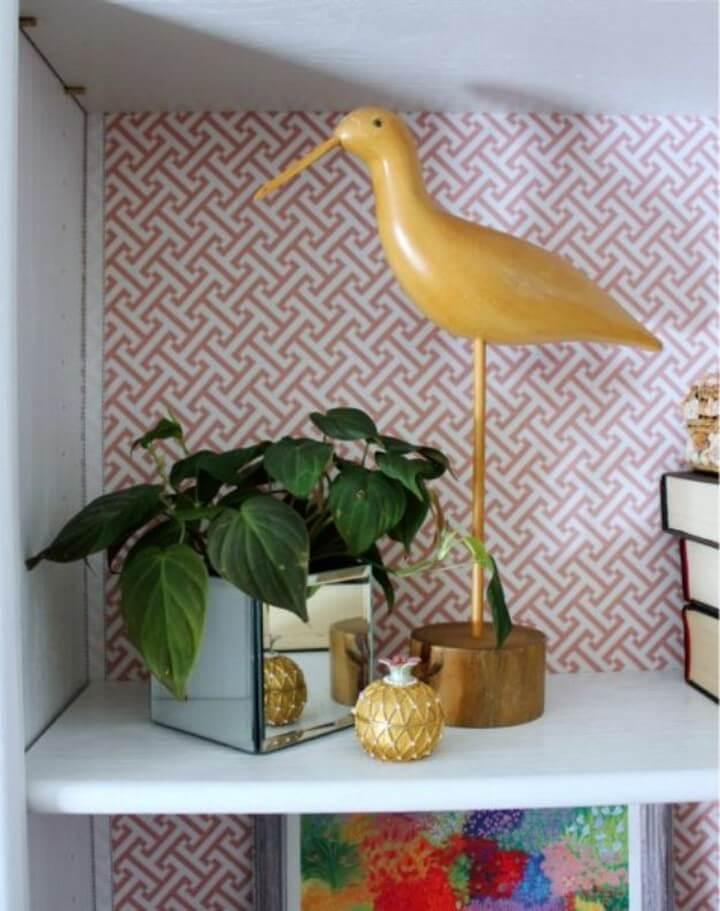 Bring some rich style statement to your shelving unit with this lovely and simple idea of the mirror box for the décor. Using the beveled mirrors and the plain mirrors along with protected corks y can easily make this mirror box for your shelving display. You can either put flowers or plants in the box.
Tutorial: hisugarplum
Woven Rug Brass Piece Wall Hanging: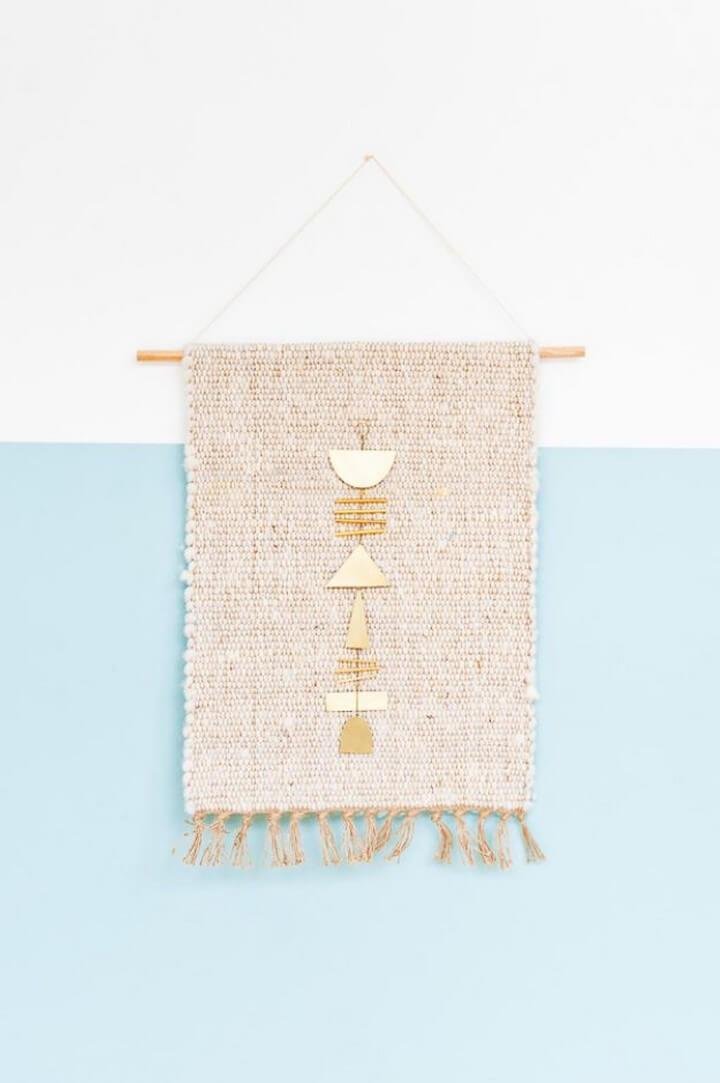 Give your homes an aesthetic appeal with this lovely woven rug brass piece wall hanging. A simple and plain woven rug has been adorned with tassels at the base and a lovely brass hanging in the center. Display this pretty rug with brass piece on your walls and charm up your living room at the cost of few dollars.
Tutorial: papernstitchblog
DIY Starburst Mirror Tutorial: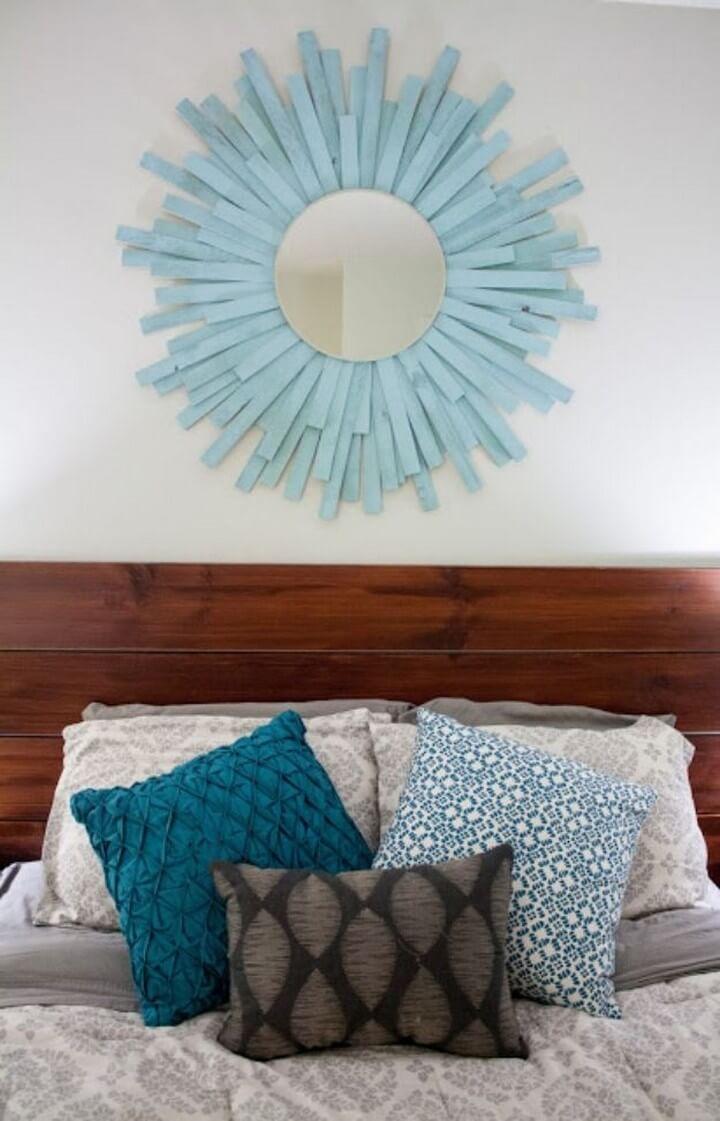 Here is how you can make this lovely DIY starburst mirror to amp up the beauty of your spaces with. A wooden round circle is the base of the project with multiple kinds of wooden shims glued all around it. Lastly, spray paint your starburst mirror with the paint hues of your desire as aqua blue has been done here.
Tutorial: sgtpepperskitchen
Heart Photo Collage: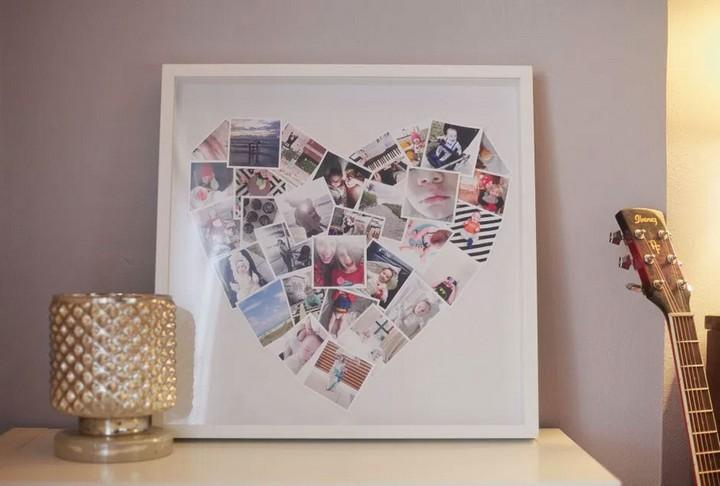 It's time to add some custom appeal to the home décor and this lovely heart photo collage would totally do that for you. Grab your favorite group of photos and arrange them in the shape of a heart. Display it over foyer table, hall table or even at the mantle to look just so heart-melting and cute.
Tutorial: freshmommyblog
Bath Shelf Perfect For Mother's Day: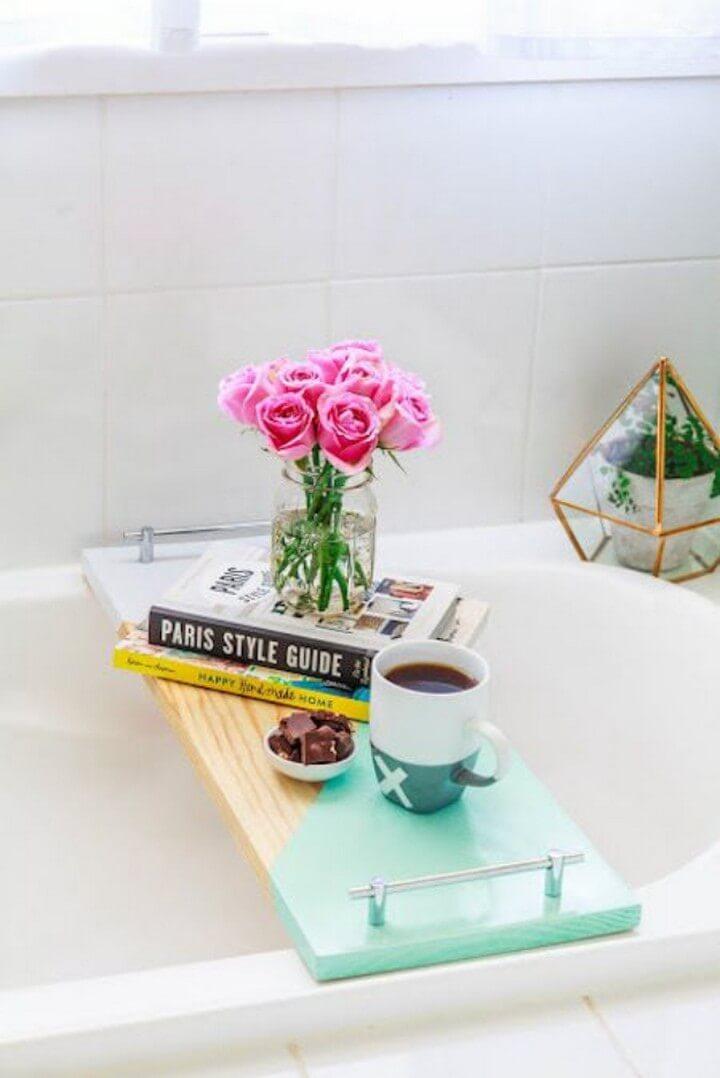 Surprise your mom with the most amazing gift on Mother's day with this bath shelf that you can easily make at home. You need a wooden slat with handles on both sides. The beauty of this bath shelf lies in the gorgeous paint hues being done in the geometric shape and design. Learn more details here!
Tutorial: curbly
Mason Jar Indoor Herb Garden: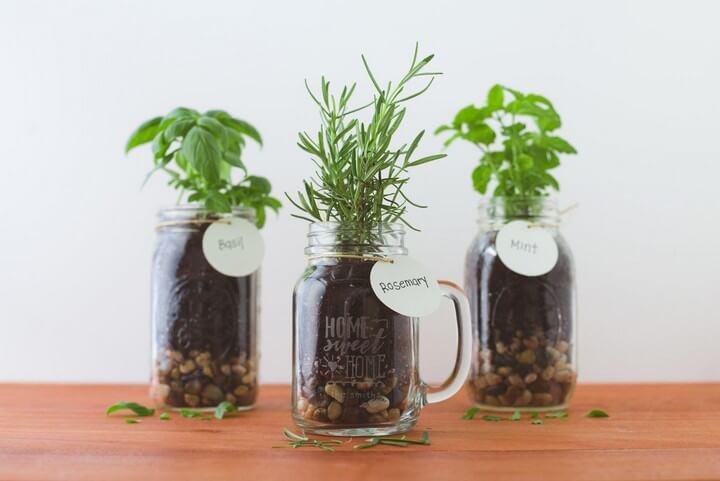 Enjoy your own herb garden at home and that too so nice and easy. Using the mason jars you can easily install a lovely and cheap herb garden in your spaces. Just fill the jars with the soil, pebbles, perlite charcoal and the seedling of your herbs like mint, basil, and rosemary. Follow the details here!
Tutorial: passthepistil
DIY Barn Wood Decor: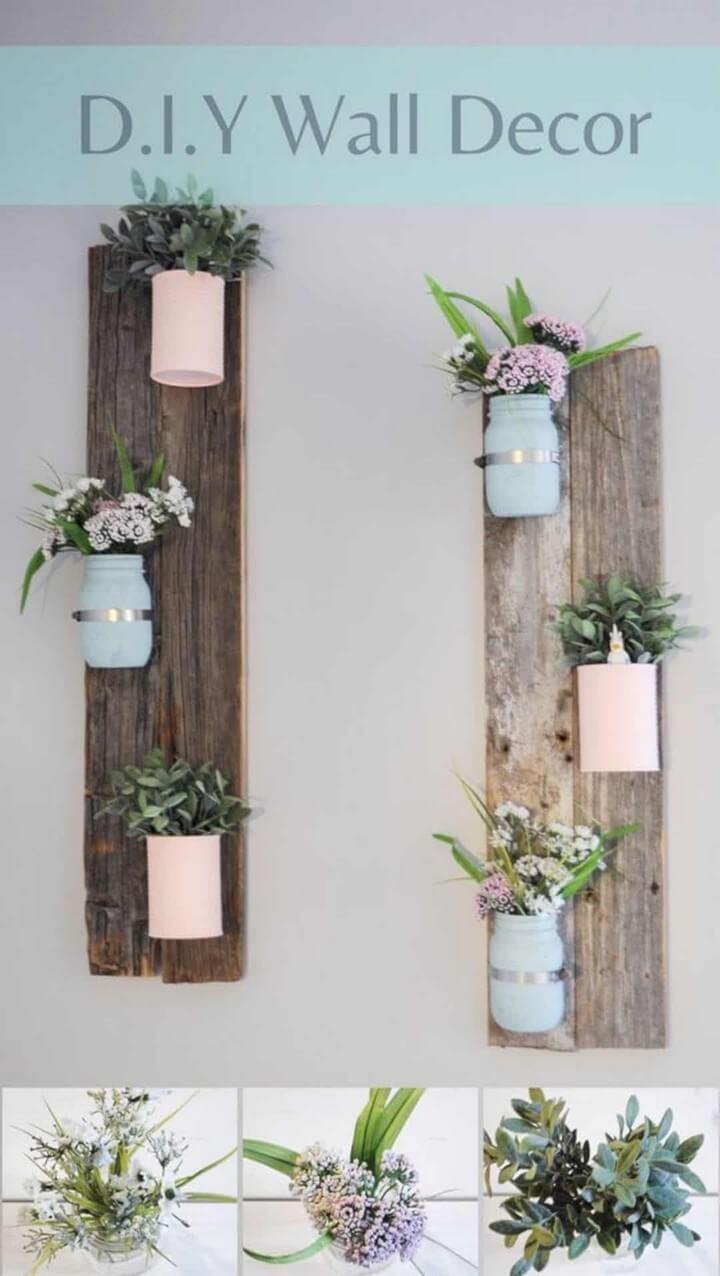 Bring a natural wall décor to your spaces with this DIY barn wood décor idea. The pretty DIY barn wooden décor needs barn wood slats to form the base, clamps to hold the painted mason jar and canning jar planter pots on. You can use this décor idea in your hall, porch or even in the garden area too.
Tutorial: notjustahousewife
Golden Plant Pots: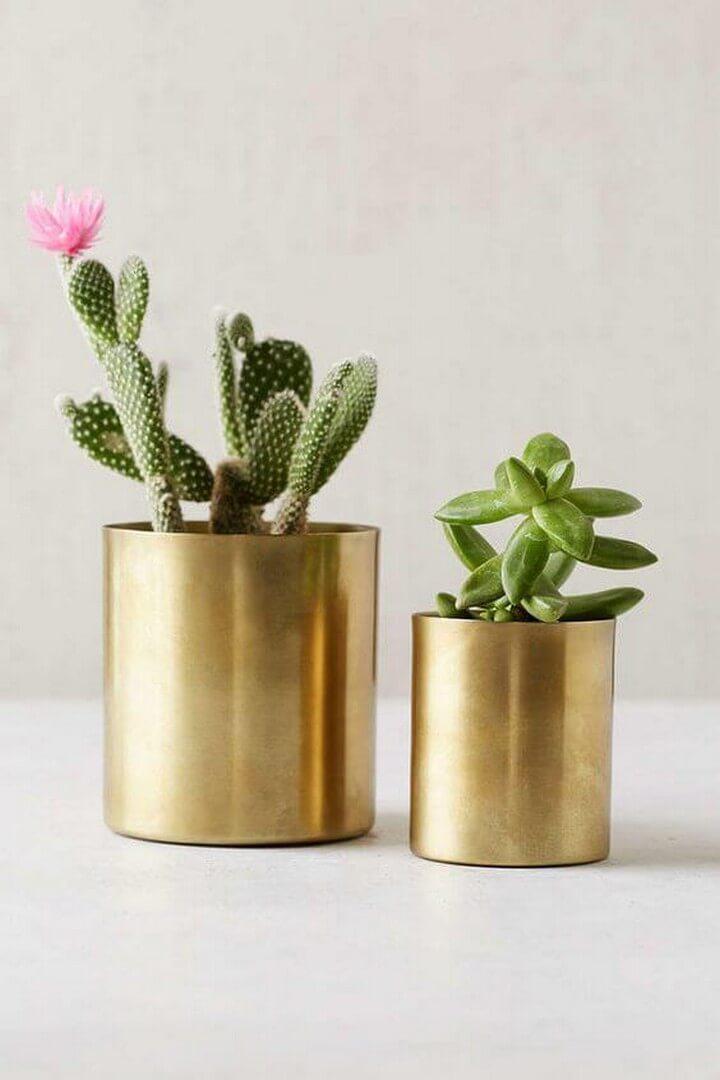 This golden confetti décor idea is surely going to win your hearts for being so gorgeous and catchy. The chic white planter pots have been adorned with the golden confetti at the base to look just so cool and cute. The idea is perfect to work on when you are looking for some home décor makeover. Details here!
Tutorial: bywilma
Paper Flower For Decor Your Home: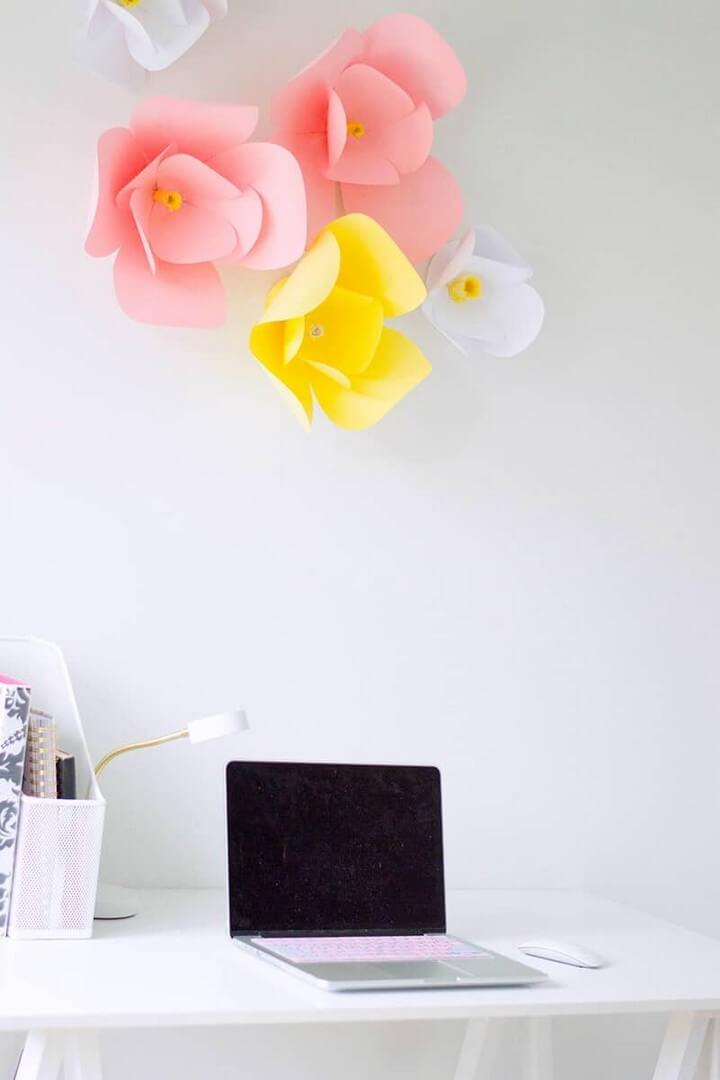 These intimate and gorgeous paper flowers look just super ethereal and real but you can easily make them at home. So grab some cardstock in your favorite hues to make these adorable flowers to use on your desks, tables, and the cabinets for a really cute and pretty touch. Details here!
Tutorial: 5minutesformom
Coffee Crate Lid Sign: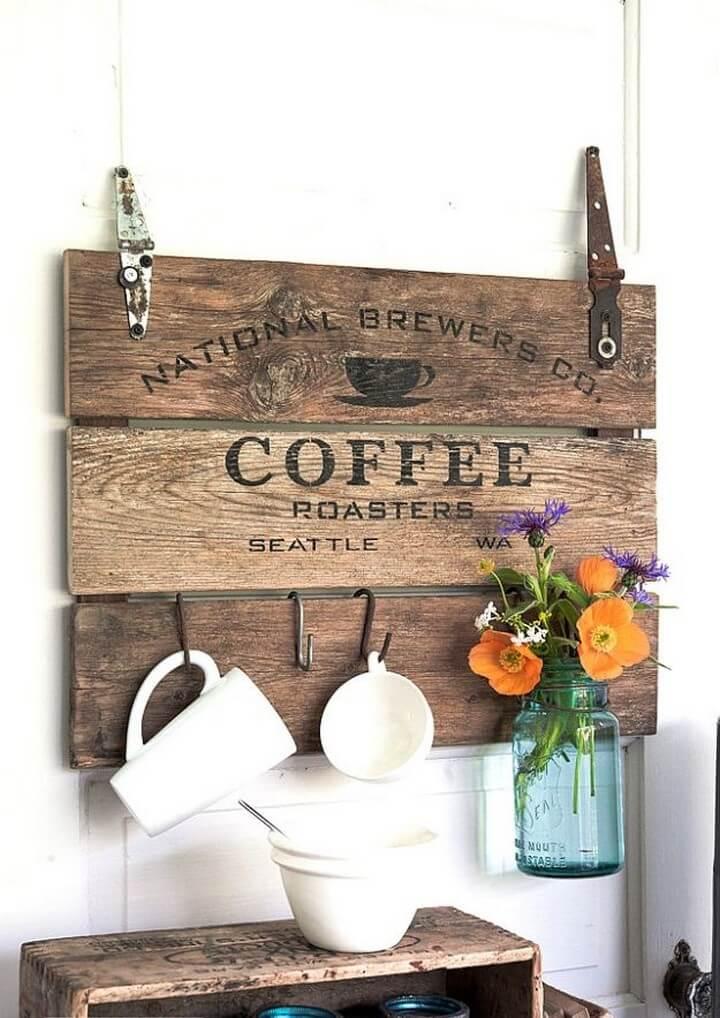 You can make the most out of the things lying around just like this lovely coffee sign is made out of a wooden crate lid.  The whole crate coffee lid sign looks just super rustic and gorgeous. The rusty hinges help the sign to mount over the walls. You can write any of your favorite coffee quotes on the lid sign.
Tutorial: funkyjunkinteriors