Congratulations, you have achieved a significant milestone with your first home purchase. When it comes to do-it-yourself (DIY) tasks, having your own house opens up a whole new world of opportunities for you. Many do-it-yourself ideas may turn your new house into a home tailored to your preferences and satisfy your requirements. Many of these ideas exist whether you want to save money, add a personal touch, or increase your living space. New homeowners can benefit from the following 20 do-it-yourself ideas: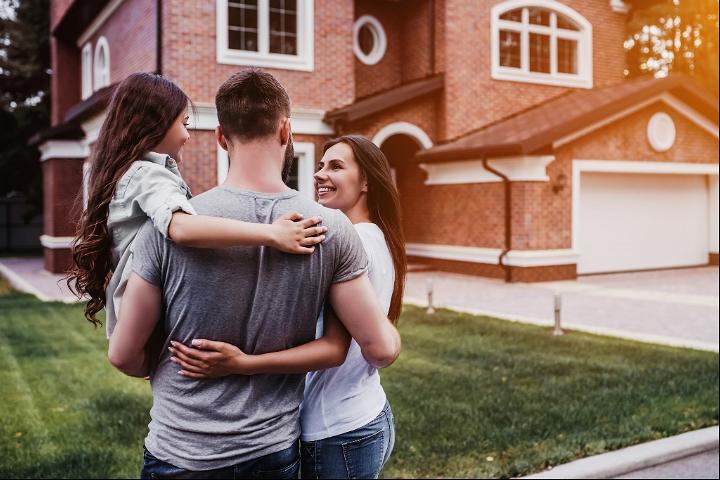 Make a Collage
Place a grouping of your most cherished photographs, pieces of artwork, and other fond memories on a wall in a prominent location in your home.
Construct a Book Shelf
Build a one-of-a-kind bookcase using some lumber and some fundamental carpentry skills. Then, any living room or study could benefit from having it.
Put in a Backsplash
Tile, peel-and-stick panels, or even recycled wood can create an aesthetically pleasing and practical backsplash in your kitchen.
Design a Vertical Herb Garden
Mason jars, planters, or hanging baskets can cultivate a herb garden mounted on a wall or fence. It does an excellent job of maximizing the use of vertical space.
Get a Feature Wall
Painting any accent wall in a room is a great way to inject a room with a burst of color or a unique design.
Construct a Fire Pit
Constructing a fire pit in your backyard with bricks, stones, or a metal fire ring can invite people to congregate while keeping warm.
Refinish the Pieces of Furniture
You can give used furniture a new life by sanding it down, painting or staining it in color or finish consistent with the rest of your interior, and then rearranging it.
Put Window Boxes in Place
Installing window boxes and filling them with colorful flowers or fragrant herbs is a great way to give your home more charm and increase its appeal from the street.
Make Your One-of-a-Kind Headboard
Build a headboard for your bed using repurposed wood, cloth, or even an old door for a one-of-a-kind addition to your sleeping quarters.
Construct a Floating Shelf
Your living room, bathroom, or kitchen could all benefit from having floating shelves installed to display ornamental objects or provide more storage space.
Design a Laundry Sorter
Constructing a laundry sorter with several different compartments makes it simpler for homemakers to divide and organize the garments before washing them.
Maintenance of Your Appliances
You can ensure that your appliances have a long life by following the instructions in their manuals for routine maintenance activities. In addition, as a new homeowner, you should remember to get a house warranty as soon as possible. According to Cinch Home Services home and appliance warranties, "A home warranty covers repair or replacement services for all of the key appliances and systems in your house, including dishwashers, refrigerators, plumbing, and HVAC."
Make Room for a Home Office
If you plan to work at home, you can design an area conducive to your work. For example, you can furnish a specific room of your home as an office with a desk, chair, and several storage options.
Put in Some Solar Lights
Solar-powered lights offer a lighting solution that is both good for the environment and affordable. For example, you can use them to illuminate your garden or sidewalk.
Make a DIY Chalkboard
Installing a chalkboard wall in your kitchen, foyer, or children's playroom is a creative project with functional benefits.
Create a Custom Closet Organizational System
You can put in a custom closet system that includes shelves, drawers, and hanging rods to maximize the available space while keeping it organized.
Make a Magnetic Spice Rack
Save significant room on your countertops by storing spice jars on magnetic strips attached to the inside of your cabinet doors.
Use Technology
Installing innovative home equipment in your house, such as a smart thermostat, smart plugs, or smart door locks, and then configuring them for automation and remote control is a great way to modernize your house.
Make a One-of-a-Kind Appliance Cover
By hand-sewing or crafting a beautiful cover for your small kitchen appliances, such as toasters, blenders, or stand mixers, you can add a unique touch to your countertop.
Create an Organizer for Your Remote Controls
Create an organizer for your remote controls out of a shoebox or other ornamental box, and store all your remotes in one location where they are easy to find.