Almost 70% of homeowners have completed DIY projects during lockdown this year, with many completing three or four projects – including landscaping and indoor painting tasks – as per a survey undertaken by Fixr. The survey showed that most people already knew what materials they wanted before they began; had many put off the project of their dreams because of a lack of time and conflicting demands. As the festive season approaches, you may have a few days off and a special DIY project may be on your mind. You may find the inspiration you seek in the work of these three designers.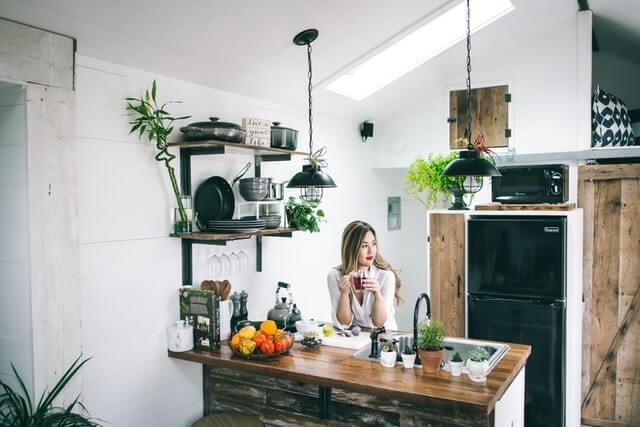 Ashe Leandro In New York City
Ariel Ashe is a former set designer, and Reinaldo Leandro is an architect in NYC. Together, their firm gives rise to modern luxury interiors that blend natural and cutting-edge materials to create spaces that feel cozy and sophisticated all at once. In addition to having a penchant for white painted brick and wooden beams and furniture pieces, this firm also favors monochrome looks in some spaces. For inspiration on how to achieve this look in a kitchen, check out Seth Myers' off-black kitchen, in which cabinetry and kitchen walls are painted in the same elegant hue. Specialist Austin interior designers report that monochromatic looks bridge the divide between traditional and modernist/minimalist style. Interiors can be kept simple and uncluttered, they note, so that simple color can take the starring role in a given space.
Justina Blakeney In Los Angeles
Sustainability and a love of nature are two predominant values among millennials and younger generations, and designer Justine Blakely has tapped into this green culture with eclectic, plant-filled interiors that have earned her an impressive social media following. If you enjoy specializing in DIY gardening projects, find inspiration in her work, bringing a wide array of indoor plants into your living spaces, erecting living walls between spaces in your home, and even planting a tree between narrow exterior walls – one that you can fill with fairy lights, creating a focal walk out of a simple walkway or entrance hall.
Bobby Berk In Los Angeles
Bobby Berk has been a major standard bearer both in home building and editorial design, thanks in no small part to Berk's success on Netflix's Queer Eye. One of the catchiest features of Berk's style is the use of creative lighting – either standing lamps that seem more akin to sculptures than standard lighting, delicate pendant lights in areas like kitchens, or modern lighting sculptures in living rooms and bathrooms. To add a special touch to your interiors, shop for lighting features with flexible, angular characteristics. Jazz up existing pendant lights with crystals, or use glass paint to give your lighting a unique look.
Ashe Leandro, Justina Blakeney, and Bobby Berk are just three designers that are currently shining in the world of interior design. Their work captures the essence of beautiful home life. Moreover, all these visionaries' work includes features that can be imitated at home. From original lighting to the use of plants in design or the use of monochrome hues in a signature spot in your home, you can take your interiors out of the ordinary and into the world of design.