Lamps are not only a great way to add light to a room, but they are also a way to add interest. Since you can choose one that complements your décor or even stands out against neutral colors, you can bring ambience and style to your home.
But, are lampshades something that you should DIY? Is it best to buy a designer lampshade instead? Let's explore these two options to choose the best one for you.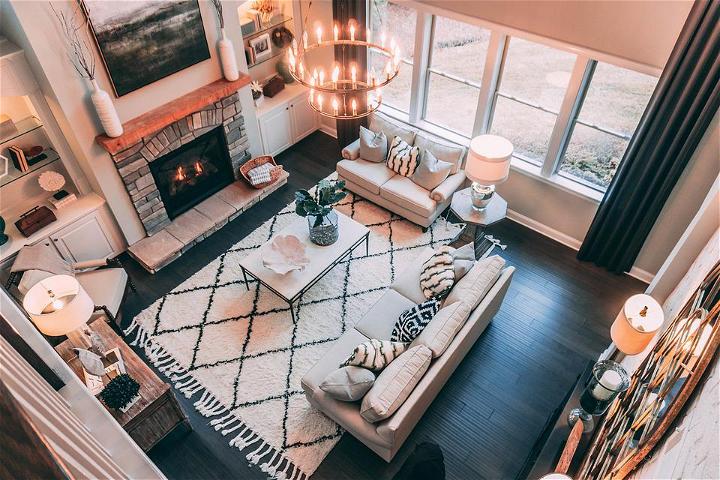 DIY Lampshade
If you already have a lampshade, realize that you can simply repurpose this one for your home. In other words, there does not have to be any complicated instructions. Often, there might not be patterns or colors that you like in stores. So, this is when making your own can be the best option. In addition, you'll make the shade just how you want it in the style and colours of your choosing.
Instead of buying one, you can simply cover the fabric on your lampshade with a new one. So, most of your time is going to be spent finding a fabric that you love and that complements your home. Then, you can use glue to wrap the fabric around the shade. This is a neat way to do it and it saves having to sew.
Buying a Designer Lampshade
The next option is to buy a designer lampshade. Click here to view lampshades by Penny Morrison. As you will be able to see, there are vibrant and stylish shades you can add to your home, which makes sure that you add something classic or contemporary to a room. You can make a statement easily and there is even the option for the team to create a bespoke piece if you cannot find what you are looking for.
Ultimately, buying a lampshade can appear more professional. People are going to know that it has not been made at home. While you can get a lot of satisfaction from making your own shade, if you do not have a lot of practice, it can look messy. Purchasing a designer lampshade can ensure you like the finished product and it has a quality style. Plus, you have access to different styles that are difficult to create, such as pleats and waves.
What's more, when you buy a designer lampshade, you are likely to access better quality fabric. Often, big brands will use quality materials such as silk that is from countries like India and abroad. This can look beautiful in your home. Indeed, you may not be able to buy this type of material if you were going to make a DIY lampshade.
What is the Best Option?
If you are on a budget and you enjoy making things, you might want to explore the option of making your own shade. This is true if you already have a lamp you would like to repurpose. You can choose a material that you like and get started. Alternatively, if you want to ensure you add quality to your home and a style that will be eye-catching, it will be best to purchase a designer lampshade.