Pests infiltrate your home for various reasons, most often to search for food and protection from the harsh elements. Cockroaches, mice, ants, and other pests most commonly infest homes, causing frustration and damage along the way. Luckily, professional pest control providers like Moxie, an exterminator that offers pest control in Orange County, helps keep household pests at bay.
With a little added effort on your part, you can drastically improve your home's conditions and successfully achieve a pest-free home. Review the following DIY pest control tips for added reassurance that you're doing your part to keep your living spaces pest-free all year long.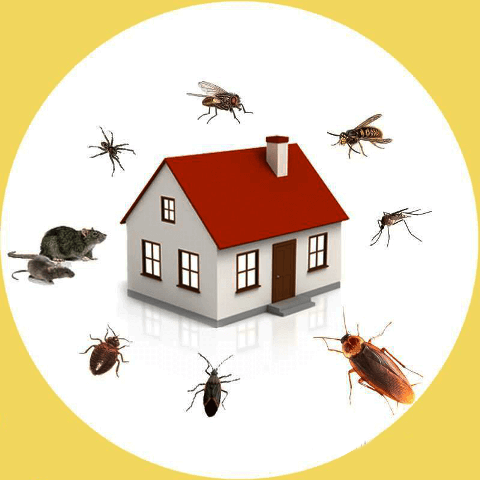 1) Seal off entry points
While your walls may appear solid, dozens of tiny passageways provide quick entry for nearly microscopic pests. Pests maneuver themselves through the smallest cracks and crevices virtually invisible to the naked eye. While sealing up every possible entry point isn't possible, whether you recruit the experts or not, you can seal up most of them.
As part of your pest control strategy, inspect the home and search for any cracks or gaps located in the walls or foundation large enough for pests to crawl inside. Take along a flashlight when crawling underneath the deck to inspect. Mesh copper and caulk wonderfully seal up all those holes, cracks, and gaps that you find, preventing pest entry.
2)
Add weatherstripping where necessary
Have you spotted large gaps between the doors or windows and the exterior of the house? Adhesive-backed weatherstripping is the solution. As you likely expect, these gaps provide ample space for pests to gain entry.
Weatherstripping denies pest access and creates a more energy-efficient space inside the home, killing two birds with one stone. Not only will you protect your loved ones from disease-transmitting household pests, but you'll also decrease your energy bill significantly.
3)
Inspect the outside of the home for standing water
One of the most dreaded pests of the summer season is the relentless mosquito who seems to attack the moment you head outdoors. The blood-sucking insect bites its victims, revealing an itchy welt on the skin. While mosquitoes are vicious and quickly ruin outdoor plans, mosquitoes won't be an issue in the absence of standing water on your property.
To ensure these blood-thirsty pests don't crash your next backyard barbeque, inspect the outside of the home for any standing water. Regardless if it's a leak from the air conditioning unit, a pond, a bird feeder, or other water sources, you'll need to eliminate these water sources. Once you've removed these mosquito-attracting bird births, your risk of contracting the West Nile virus and Zika virus will significantly decrease.
4)
Pet food storage
Pests enjoy munching on your pet's food as much as they like to infect the animal itself. Many households suffer through pest infestations related to pet food but fail to realize their dog food is the culprit.
Unfortunately, pet food attracts a variety of pets, which is why you should refrain from storing it inside the bag. Instead, seal it inside a plastic tote or a metal container. Bonus: these storage containers keep food fresh for Fido.
5)
Landscaping101
Poorly-landscaped lawns may also invite pests to the home. With this in mind, keep trees, grass, shrubbery, etc. neatly trimmed, as insects and rodents can conceal themselves in grassy, weedy areas. You should also consider adding a few pest-repelling plants, herbs, and flowers to your garden. Great options include lavender, Marigold, geraniums, and basil.
6)
K

eep it clean

Keeping your home clean both inside and out is the most surefire way to prevent pest infestations of all sorts. Keep a lid on the trash can. Sweep the floors daily and mop weekly. Wipe down countertops, stovetops, and kitchen tables since even the tiniest crumbs attract pests inside. Finally, avoid clutter, which attracts pests and gives them an ideal place to seek refuge from predators.