It's summertime, which means plenty of outdoor activities to do. But what if you need something indoors? You can always go on Pinterest or YouTube for ideas. However, not everyone has the time or patience to create their projects from scratch. That's why we have compiled a list of six awesome DIY projects that will keep you and your family members happy and entertained all summer long. Let's get into the list.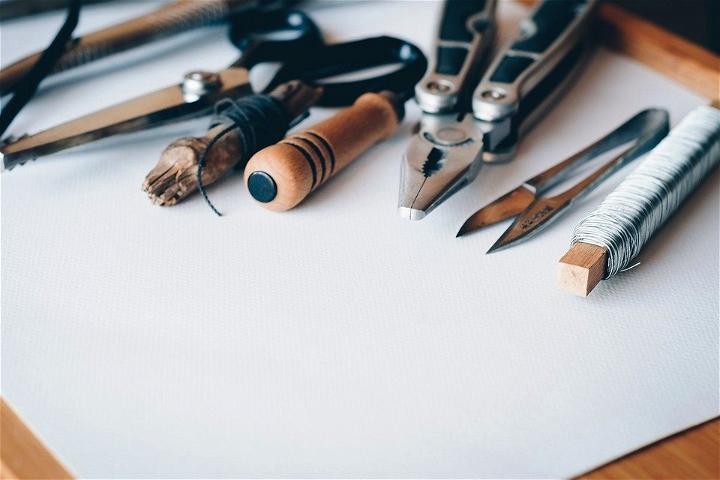 A Handmade Custom Wallet
If you are tired of your old, boring wallet and want to upgrade it for something unique, then this is the project for you. You easily create a custom wallet out of a piece of paper or fabric. This process will only take about 30 minutes to an hour, depending on how skilled you use tools or materials. What's more? You can experiment by personalizing each step so that every wallet is different.
You will need a piece of fabric (or paper), a sewing machine or needle and thread, a ruler, scissors, pins, and an iron. Once you have gathered your items, create your wallet by cutting out two pieces of fabric with the measurements of your old wallet. If you want, you can also add some extra designs to make it look like a professional-made wallet! You can do this by folding over one edge and sewing along its entire length or using iron-on patches. Once you have created the front and back of your wallet, it's time to sew them together.
A Custom-Built Birdhouse
This project is perfect for bird enthusiasts of all levels of experience. You can build a birdhouse from scratch or use an old, unused birdhouse as your template. The best part about this project? It's very easy and requires few materials. Most of the materials you will need can be found in your backyard or at a local hardware store.
The birdhouse you build does not have to look perfect, as long as it is safe and comfortable for the birds. All you need is a saw, drill, screwdriver, hammer, level, tape measure, screws, nails, sandpaper, wood glue, and paint. Once you have gathered your materials, start by measuring the dimensions of the birdhouse you want to build. You will also need to decide on a location for your birdhouse and mark it with a pencil. Next, cut out the pieces of wood using a saw and drill holes for the screws and nails using a drill. Sand down the rough edges of the wood pieces, brush off any sawdust, and paint the birdhouse.
A Customized Board Game
Board games are a great way to have fun with friends or family members on game nights. However, board games can get boring after playing them several times. Why not create your own custom board game instead? This is an excellent project for people who love to be creative and have a lot of fun.
You will need A poster board, markers, scissors, a glue stick, dice, paper clips or cardboard tubes, and Spielgilde (optional). Start by outlining your game board on the poster board using markers. Next, use scissors to cut out the board game. Once your outline is drawn and ready for cutting, glue down pieces of paper that will act as path markers or draw on squares with a marker where each player should move their piece.
A Customized Candle Holder
Candles make every room look elegant and inviting, but candles can also be expensive to buy in bulk at stores. Why not try making your customized candle holders instead? Not only will this project save you money, but it's also effortless to do. You probably have all the materials you need right at home.
You will need a hot glue gun, candle holders (or any other object that can be used as a holder), scissors, and ribbon or lace. Start by cutting the ribbon or lace to the desired length and then glue it around the top of the candle holder. Next, glue the candle holders onto a flat surface or project board with your hot glue gun and let them dry for several hours to ensure everything has set in well.
A Customized Tote Bag
Tote bags are great because they can be used as carry-on luggage when you're going on a trip or as an extra bag to store all your groceries in. However, most tote bags are very plain and boring. Why not spice up your next tote bag by creating a customized design? This project is perfect for people who love to be creative and have a lot of fun.
You will need fabric paint, a brush or sponge, stencils (or any object that You can use to trace a design), scissors, an iron, and freezer paper. Start by printing out your desired design onto the freezer paper using a printer or tracing it with objects you have at home (like spoons or rulers). Next, place this paper on top of the fabric paint so all your designs are facing down. Then, use your brush or sponge to dab the paint on top of each design. Remove the stencils once you are done and iron all areas with paint for several seconds to make sure it has set in well.
DIY Holidays Decoration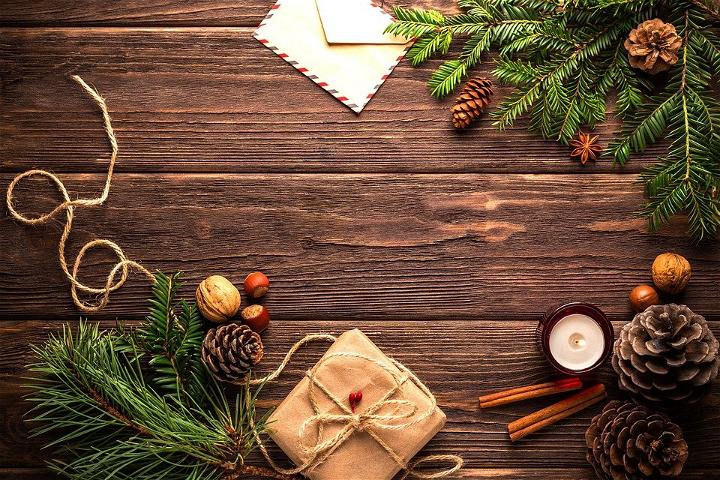 Holidays decorations can be expensive at stores because many people decorate their houses around this time of year. However, you can easily save money by making your own holidays decorations at home. This is an excellent project for people who love to be creative and have a lot of fun.
You will need A poster board, markers, scissors, ribbon or lace, a hot glue gun, bells (optional), and star stickers (optional). Start by cutting the ribbon or lace to the desired length and then glue it around the top of your poster board. Next, cut out two stars from your poster board and hot glue them onto each side at the bottom of your decoration, as well as any bells that you want to add on.
These are just a few of the many DIY projects that you can do at home. Not only will these projects save you money, but they're also a lot of fun to do. You can start with the simple projects and work your way up to the more complex ones, and you'll be sure to have a lot of fun in the process. Happy crafting!