Are you looking for ways to spruce up your outdoor living space and make it more enjoyable? Summer is the perfect time to get outdoors and enjoy nature while also making the most of your outdoor space. Whether you have a small balcony or a sprawling garden, there are many ways to elevate your outdoor area and make it an enjoyable place to spend time. This article will discuss 8 clever ways to maximize the potential of your outdoor space and make it a delightful refuge. Let's get to the list.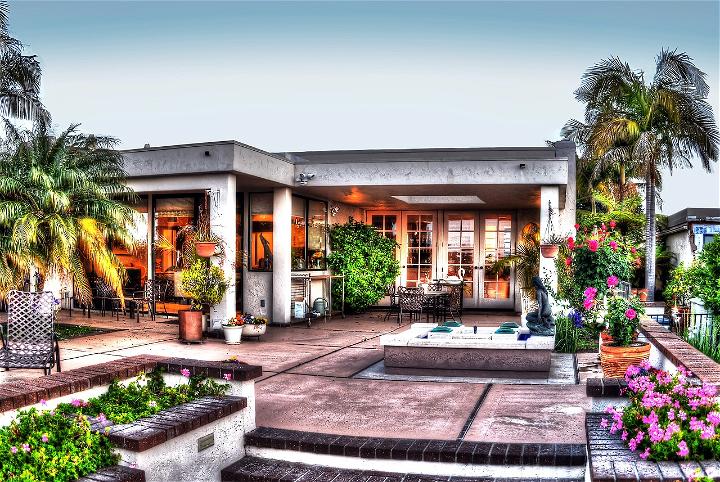 Add a Garden Fountain
Adding a garden fountain is one way to bring an instant touch of elegance and beauty to your outdoor area. A garden fountain can transform any space, making it more inviting and providing the soothing sound of running water. It's also a great way to add visual interest and atmosphere to your outdoor area.
When choosing a garden fountain, be sure to select a style that fits your outdoor space and complements your existing décor. For instance, you can get garden fountains with modern features to fit in a contemporary outdoor space, or you can opt for a more traditional design if you're looking for something classic. Also, if you're looking for a statement piece, opt for a larger fountain that makes a bold impact.
Create an Outdoor Kitchen
If you're an avid cook or entertainer, consider creating an outdoor kitchen. An outdoor kitchen can make entertaining guests and hosting special events much more enjoyable. You can include features like an oven or grill and a countertop for easy meal preparation.
When creating an outdoor kitchen, be sure to choose materials that are durable and weather resistant. For example, you might want to opt for stainless steel appliances or natural stone countertops and flooring. You can also find outdoor furniture that is designed to withstand the elements, such as all-weather wicker or teak wood. Be sure to incorporate plenty of outdoor lighting to set the right mood and make your kitchen more inviting.
Design a Relaxing Patio Area
If you have a large enough space, consider designing a relaxing patio area in your outdoor living space. This is the perfect spot for lounging, relaxing, or hanging out with friends and family. To enhance the area, use lounge chairs and outdoor furniture that encourages rest and relaxation. If you have a garden or outdoor area with views, be sure to use furniture that allows you to take advantage of it.
When designing a relaxing area, be sure to incorporate plenty of soft and comfortable elements, like pillows and cushions. You can add a few decorative touches, such as string lights or outdoor rugs. The key is to create an inviting space that you'll want to come back to again and again.
Add Ambient Lighting
Ambient lighting is a great way to make your outdoor space more inviting and enjoyable. String lights are an easy, cost-effective way to add soft lighting to your outdoor area. You can choose from various styles, such as LED lights or Edison bulbs, to create the perfect atmosphere for each outdoor setting.
Another great option is to incorporate solar lighting into your outdoor space. Solar lighting adds a subtle glow and looks beautiful when placed strategically in pathways or around garden beds. The good thing about solar is that it's eco-friendly, easy to install, and doesn't require any wiring or additional energy sources. However, work with a professional electrician if you need help with more complex lighting needs.
Add a Swimming Pool
A swimming pool is an excellent way to make your outdoor area more enjoyable. A swimming pool allows you to relax, exercise, and cool off in the summer months. Plus, it can be a great addition to entertaining friends and family.
When installing a swimming pool, there are several things to consider. For instance, the size of your yard, your budget, and the materials you want to use. If you choose an above-ground pool, be sure to find one designed for outdoor use and with safety features. Also, be sure to add a fence around the pool area for added safety and security.
Add a Fire Pit
A fire pit is a great addition to any outdoor space. It's perfect for cool evenings and helps create a cozy atmosphere. Plus, you can use it to cook up s'mores or warm drinks. While there are different types of fire pits available, the most popular are wood-burning and gas-powered. Wood-burning pits are great for adding a rustic touch to your outdoor space, while gas-powered pits offer convenience and ease of use.
If you choose a wood-burning fire pit, be sure to place it away from your home or other structures. You can also add seating around the fire pit for added comfort. And be sure to keep a fire extinguisher nearby in case of an emergency. Lastly, make your fireplace more inviting by adding decorations and lighting.
Pick Interesting Accessories
The right accessories can transform your outdoor space and make it more inviting. There are various options to choose from, such as garden sculptures, birdfeeders, and flower pots. You can also add art pieces or wall hangings to bring life to your outdoor area. If you're looking for something unique, consider hanging a macrame wall hanging or a colorful metal wind chime. The possibilities are endless.
When adding these accessories, be sure to create a color palette that compliments the overall look and feel of your outdoor space. And don't forget to add comfortable seating, such as benches or chairs, so you can enjoy your outdoor area's beauty and comfort.
Add Plants and Planters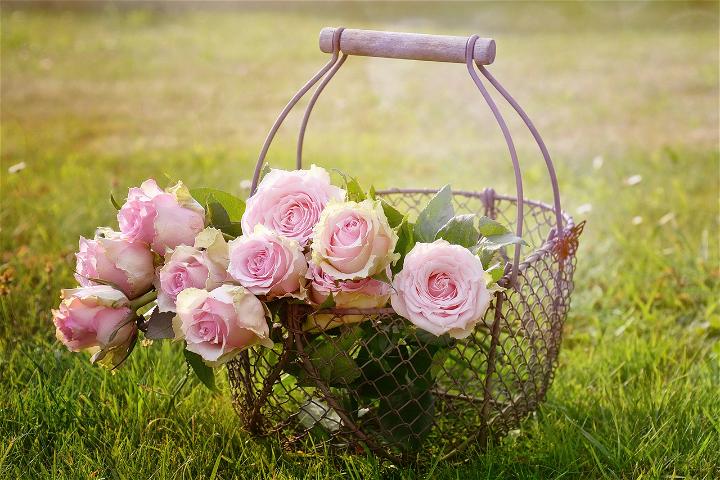 Lastly, add planters and plants to your outdoor space. Plants are a great way to bring nature into your space while providing shade and privacy. Plus, they come in various colors and sizes that can help create the perfect ambiance for any outdoor setting.
You can opt for potted plants or hanging baskets, depending on the look you're going for. You can also add planters to create a stunning display. When selecting plants, be sure to choose ones that are suited to your climate and outdoor conditions.
By using these tips and incorporating various elements, you can create an outdoor space that is inviting and enjoyable. From lighting to plants and accessories, there are plenty of ways to elevate your outdoor space and make it more enjoyable. By choosing the right elements, you can turn your outdoor area into a tranquil oasis you'll never want to leave.