While talking about fashion, the most important attribute is dynamism. Being a fashionista, you need to be updated with the latest trends which are ever-changing. The word fashion refers to the style that is trendy and popular. It does not revolve around just clothes but also the kind of shoes, accessories, or how you wear your hair.
The world of fashion is important for many. But to keep up with the current trends in fashion is not a piece of cake. Some of them put emphasis on catching up with the trend while others do not.
But if you wonder why fashion changes, it is because people change, their tastes and preferences change, their choices change, and the old or current fashion is replaced by new fashion.
Keeping the same pace with fashion trends and keeping yourself fully updated with the latest trends is not as easy as it sounds. To help you keep pace with the fashion trends, check out the following tips,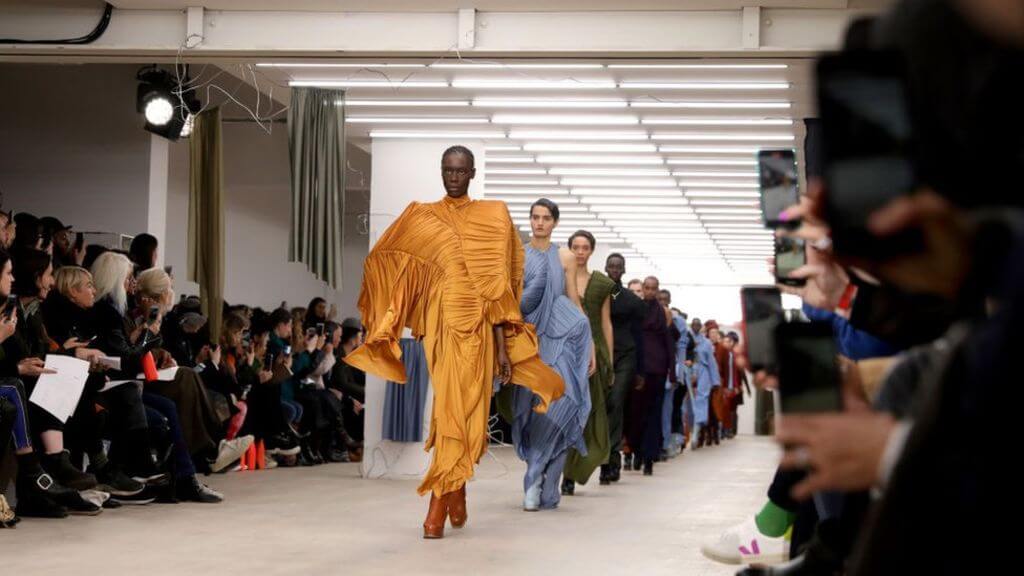 Be Interested in Fashion
First and foremost, being a fashionista will require you to be fully dedicated to the world of fashion. Reading about the latest trends will give you ample knowledge about what is "IN FASHION".
Following some of the biggest celebrities and fashion designers will give you clear ideas on the current fashion trends. People who are in the fashion industry have an artistic interest. They like to break the current trend to move onto another with they deal with artistic designs, forms, and patterns. Make sure you can segregate the anti-trends from the trends. Read about the colours and combinations that are trendy based on your location, weather, etc.
Wardrobe Check
Acquiring knowledge about fashion is not enough. You need to update your wardrobe or closet too. We often keep clothes that we never wear because we have a kind of attachment to them or just do not feel like throwing them out. You can keep some if you can take some of them and restyle based on the current trends or throw them out into a dustbin if they are out of fashion.
Redesign or renovate your Wardrobe
Go the fashion stores to redesign your closet or wardrobe. Get rid of those clothes and accessories that are out of fashion and buy some basic clothes and accessories and you can restyle them to model your own style.
Make it as trendy as possible and your style statement should define you and what others make you do. You should allow for self-expression and self-reliance. Buy some funky accessories to team up with the clothes and shoes that you have bought to fill up your wardrobe. You may also want to make a fusion of retro and modern trends and go for some mix-n-match.
Engage in Social Media
Put all your imagination and creativity into fashion and find ideas by following some of the biggest and popular celebrities on different social media pages, especially Instagram. Go through different fashion magazines to know about the current trends and anti-trends of the fashion world.
Go for shopping
In today's time, shopping can be done sitting at home, with just a mobile in hand. If you are opting for online shopping, make sure you check the authenticity of the sellers on with the help of Spokeo reverse phone lookup to prevent online scams and frauds.
Spokeo is a reverse number lookup tool that does a rigorous phone number search and email search to summarize an owner's name and his report. Check out for the latest stock in malls for at least once or twice in two weeks and follow social media meticulously.
Add a Personal Touch
While following the trends of celebrities and models, do not forget the originality that exists within you. You may mix the style of others with a touch of your own creativity to give them a different look. Like teaming up a celebrity look with your style statements, such as hairdo or the accessories that you like.
Visit different sales and second-hand clothes shops to get an exclusive look- the more the better! You will get to buy more trendy and stylish clothes, shoes, and accessories at reasonable prices and make your own styling statements at home.
Maguire Haigh is a content marketing manager for Spokeo. He is an expert in the business sphere. He prefers writing articles on marketing, social media presence, travel and startup topics. Maguire has great experience in travelling and deep knowledge of 5 foreign languages.