Are you a crazy seafood lover too? Well, then, welcome to your safe haven! We've come with super easy ways to boil shrimp for you which will make your life 10 times better. Shrimp, along with prawns and other arthropods are widely consumed all over the world. This popular meal was discovered in the US and can be dated back to the 17th century. Since then, people have been devouring them in all kinds of cuisines.
Today you'll learn about the quickest yet easiest ways to boil shrimp and enjoy a lovely meal to yourself. If you're wondering that boiling a bowl of shrimp is an unachievable task, then you're wrong! It has been made just as easy for you. Trust us; if you get a hold of this, then there's no going back. Who wouldn't like to savor a freshly boiled handful of shrimp? Perfect for enjoying a divine meal on the weekend with your family and friends!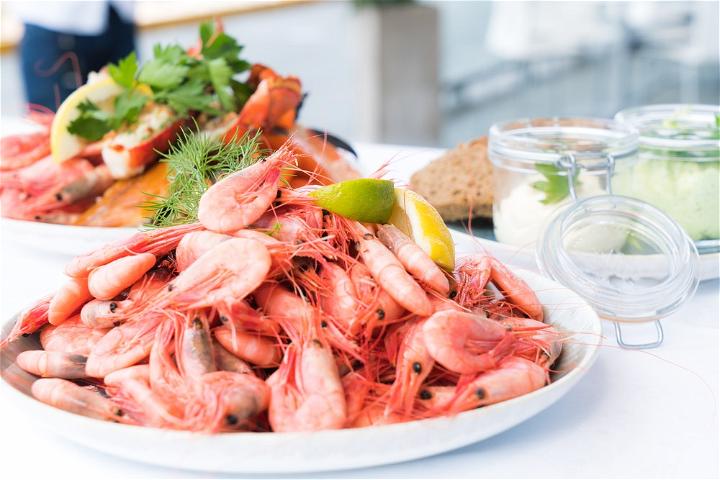 Let's Boil Shrimp!
Wondering how to get the job of bowling shrimp done easily? Well, here's how simple it is! Under the time of 20 minutes, your juicy and tender shrimp will be perfectly done. All you will need to do is bring a large pot of water to boil. Moving on, add salt along with some fresh lemon juice. We recommend boiling the shrimp with the shell on and removing them after they're cooked. The boiling itself takes around 2 minutes, and you'll know they are ready when they turn pink in color.
Moreover, you will also need a prepared ice bath where you'll put the shrimp after they're done to stop the cooking process instantly leaving it ever so tender. Also, it's entirely up to you how to present them after removing the shells or leaving the tails on according to your preference. Enjoy a yum little snack to end a perfect evening!
The Possibilities Are Endless…
There are countless ways to prepare shrimp just as you like! However, while boiling leaving the shell on results in the best flavor. Also, it looks super presentable when your shrimp is nicely deveined. Be it serving a shrimp cocktail, grilled shrimp, or shrimp tacos all of it is possible with these simple ways on how to boil shrimp! To boil shrimp perfectly tender you will need 1 pound large 16 to 20 count shrimp, 1 tsp of Kosher salt, 1/2 lemon juice, and lemon wedges for serving. In addition, tail-on and deveined shrimp serves the best presentation as well as taste! It's a quick and easy way to make a lavish last-minute dinner like a pro.
The Easiest Way To Boil Shrimp!
Craving seafood this holiday? No worries at all as we've got your back! Making shrimp are one way to beat hunger in no time as it cooks super quickly. Try out our best-loved method on how to boil shrimp and savor the night away! Your shrimp will be ready in not more than 5 minutes and you can present it any way you like. The ingredients for the perfect boiled shrimp recipe include –
1. 1.15 lbs of raw shrimp, 8 cups of filtered water, 1/2 tsp black pepper, 1 tbsp garlic salt, and 2 bay leaves.
2. Put all the ingredients into a large pot and bring the mixture to a boil.
3. Let it cook for 2 minutes and take them out and into the ice bath before they're too rubbery.
4. Finally, serve them as you like by peeling and deveining carefully to feel the real taste!
Add A Twist To Your Shrimp Making Lesson!
Do you want to outdo your shrimp salsa, shrimp cocktail, and sushi rolls? This is the best way you can! By adding the most tender yet juiciest shrimp to lift the game. Our simple recipe on the best way to boil shrimp is at your service. It is such a convenient and simple method and comes in handy with numerous dishes! Also, not only is it incredibly versatile but super quick too. Sort out all your last-minute plans with this life-saver opportunity. To boil the most perfect batch of shrimp you will need to thaw it in case it's frozen.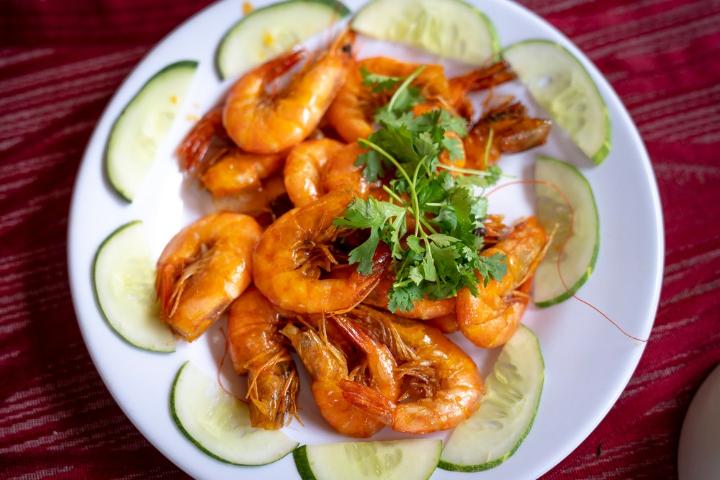 1) Put the frozen shrimp in a container under cold tap water and keep on changing it multiple times in 10 minutes to evenly thaw your shrimp.
2) Next, after the shrimp is completely thawed it is ready to be boiled!
3) Put a saucepan filled with water and bring it to a boil.
4) Add lemon wedges, salt, pepper, and a bay leaf into the water and simmer.
5) Then add thawed shrimp and cook until pinkish for approx. 2 minutes.
6) Afterward, place the shrimp into an ice bath consisting of water and ice to stop the cooking process. Your shrimp is ready to go and used in all you want!
Be Mindful Of What To Avoid!!!
What are the things taken into consideration while knowing how to boil shrimp? The time needed for it to boil is really important. Cooking time merely depends on the size of the shrimp. For instance, 2 minutes is more than enough for 26/30 count shrimp. Also, you would not want to overcook your shrimp in order to avoid a rubbery and tough texture. Cook as long as the shrimp are gray and stop the process by putting in the ice bath right after to store the divine tenderness. Decorate your platter and serve the shrimp alongside hot sauce and lemon wedges to make the dish an absolute table showstopper!
And that's all for the fun and easy 'how to boil shrimp' recipes! Try your best and experience with these shrimp facades and choose the best suitable for yourself. Be it any occasion from Thanksgiving to a grand Christmas dinner boiled shrimp can be prepared into a heavenly dish on which all eyes would be fixed. Master your shrimp game with our quick and easy best ways to boil shrimp and work your magic! Just make sure to not overcook your shrimp and avoid the rubbery feel to it. It's time to make every mealtime count with the perfect hack of our 'how to boil shrimp' charm.