If you have kids, you'll know that one of the most important things for them is their room. It's their personal space to play, relax and sleep. For these reasons and more, it's key that a child's bedroom is comfortable and fun. In this article, we'll provide a DIY guide on how to equip your kids' room with everything they need.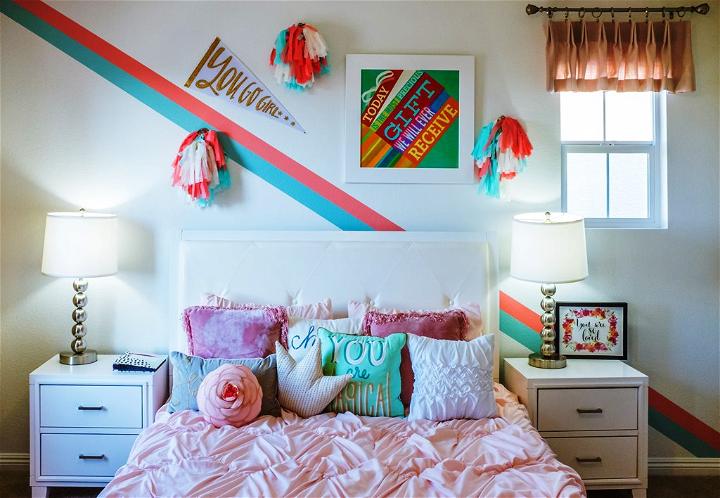 Do Plenty Of Online Research
You can find a ton of inspiration by looking at different children's rooms on Instagram, Pinterest, or Houzz. Simply search for "kids' rooms" and you'll be presented with a wealth of possibilities. Once you have an idea of what you want, you can start looking for specific items that'll bring your vision to life.
There are loads of blogs, articles, and Youtube tutorials you can access on this subject. If you click here you'll see how popular gear guides are on things such as baby floor mats, baby travel beds, and the best cribs for small spaces. People also want guidance on baby teething, four months of sleep regression, and baby names.
Think About Storage
Kids have a lot of stuff, and it can be tough to find a place to put it all. One option is to use furniture with built-in storage, like a dresser or toy chest. Another option is to add shelves or stackable plastic tubs. If you're feeling creative, you could even repurpose old furniture. For example, an old dresser could be used as a toy chest.
If you're short on space, there are still plenty of storage options available. Under-bed storage bins are great for keeping out-of-season clothing or extra bedding. Over-door storage racks are perfect for holding coats, hats, and other items.
Hang Pictures Or Posters For Inspiration
This is one of the simplest ways to add some life and color to your kids' room. You can either DIY some wall art, or buy some from a store. If you want to save money, you can look for printables online that you can download and frame yourself.
Another option is to create a collage using photos of your children or family members. This is a great way to personalize their space and make it feel more like home. Be sure to hang the pictures at their eye level so they can see them easily.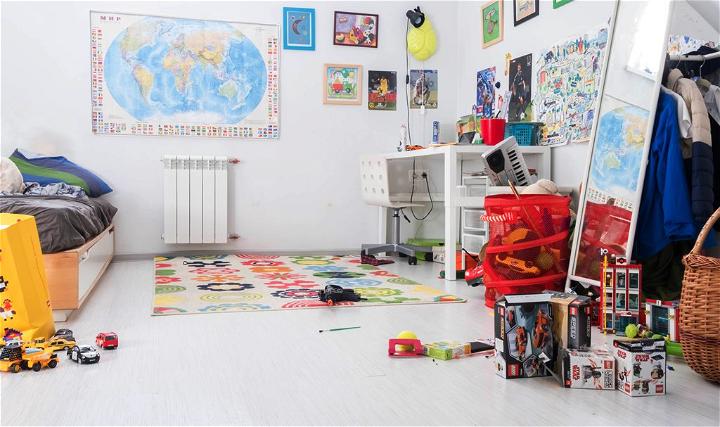 Create A Memory Board
You can make one by hanging a corkboard on the wall and letting them decorate it with pictures, postcards, and other memorabilia. Not only will this give them a sense of ownership over their space, but it'll also help to create lasting memories. This is a great activity for kids of all ages, and a fun way to show off their personalities and interests.
All you need is a corkboard, some pushpins, and some decorative elements. Once you have your materials gathered, let your child loose! They can arrange and rearrange their items however they like. If they want to change things up later on, just take everything down and start again.
Don't Forget The Essentials
When you're done with the fun stuff, it's important to not forget the essentials! A bed, desk, and chair are key pieces of furniture for keeping your child comfortable and productive. If your child is still young, get a bed with rails to prevent them from falling out. As they get older, you can remove them and transition to a regular bed.
For the desk, look for one that's adjustable so it can grow with your child. It should have enough surface area for your child to spread out their materials when they're working on projects. Look for a comfortable chair that'll support your child's back and help them stay focused while they're working.
Think About Lighting
Firstly, accent lighting can be used to highlight artwork or certain features in the room. Task lighting is perfect for homework time or bedtime reading, while ambient lighting creates a relaxing atmosphere.
A chandelier might be too overwhelming for a toddler's room but could be perfect for a teen girl's space. Table lamps are versatile and can work well in any type of room design. Finally, selecting lights with interesting shapes, colors or patterns can add personality to the room and make it truly unique.
Hopefully, this fun DIY guide will help you equip your child's room. They'll have all they need and will enjoy the way it looks too. It'll be practical yet stylish, and a happy place to spend their free time for many years to come.