Keeping a clean house and yard is no easy task. It takes time, effort, and sometimes even money to maintain a level of cleanliness that is satisfactory for most people. However, there are a few techniques that can be used to make the process a bit easier – and hopefully more affordable. So, read on as we outline the six best techniques for keeping your home and yard clean.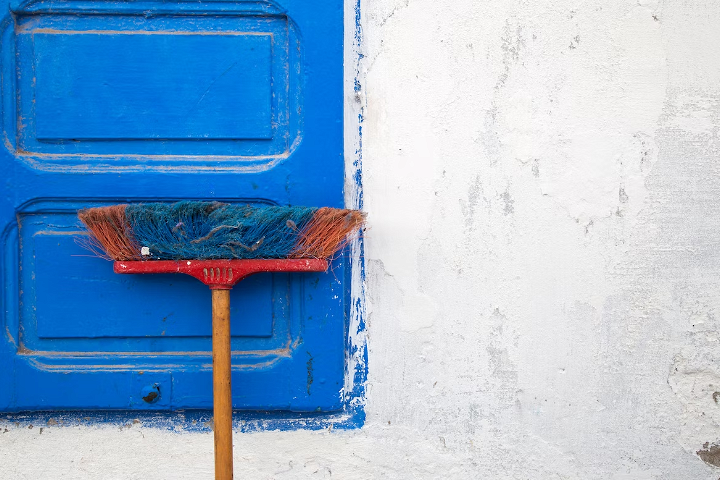 1. Deep Cleaning
Deep cleaning is one of the most effective ways to keep your house clean. This technique thoroughly cleans every nook and cranny of your home, getting rid of any dirt or grime accumulated over time. While deep cleaning can be a bit time-consuming, it is definitely worth the effort – especially if you want to maintain a high level of cleanliness. However, since this often requires heavy-duty chemicals and skills, hiring home cleaners once every three months can be a great way to keep your house clean. Additionally, when deep cleaning, make sure to focus on areas that are often neglected, such as under the bed or in the back of closets.
2. Develop a Cleaning Schedule
If you want to keep your house clean, one of the best things you can do is develop a cleaning schedule and stick to it. This will help you keep track of what needs to be done and when ensuring that nothing gets overlooked. Of course, developing a cleaning schedule can be a bit daunting – especially if you have never done it before. But, there are plenty of resources available online that can help you get started. Once you have a cleaning schedule in place, make sure to put it in a visible spot so that everyone in the household is aware of it. Additionally, be sure to schedule some "wiggle room" into your schedule in case unexpected tasks come up.
3. Invest in High-Quality Cleaning Products
If you want to keep your house clean, it is important to invest in high-quality cleaning products. This is because cheap, low-quality products often don't work as well – and can even damage surfaces. So, do your research and find cleaning products that are effective and safe to use on the materials in your home. Additionally, consider investing in a few specialty cleaning products for those tough-to-clean areas, such as the oven or bathroom tile.
4. Set Aside Some Time Each Day
One of the best ways to keep your house clean is to set aside some time each day to tidy up. This may seem like a daunting task, but it is much easier than you think. And, by setting aside just 15-30 minutes each day, you can make a big impact on the overall cleanliness of your home. Of course, how you spend this time will depend on your individual needs and situation. But, some tasks that can be done during this daily cleaning session include making the bed, doing the dishes, wiping down countertops, or sweeping the floors.
5. Store Clutter Out of Sight
If your house is cluttered, it can be difficult to keep it clean – no matter how often you tidy up. So, one of the best ways to combat this issue is to store clutter out of sight. This can be done by investing in some storage bins or baskets and using them to store items that are not currently in use. Additionally, you can also declutter your home regularly to help keep the amount of clutter under control. Additional storage in the form of a storage unit can also be beneficial for storing items that are not used often but still need to be kept.
6. Keep a Lint Roller Handy
Lint rollers are great for removing pet hair, dust, and other debris from clothing and upholstery. So, if you have pets or live in a dusty area, it is a good idea to keep a lint roller handy. This will help you remove any unwanted debris before it has a chance to settle into your home – making it much easier to keep things clean. Additionally, lint rollers can also be used to remove hair from clothing before washing – making laundry day a breeze.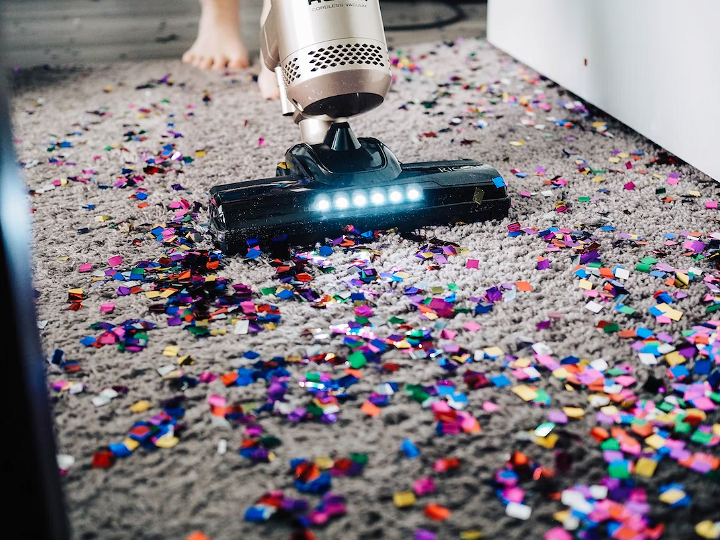 By following these six simple techniques, you can easily keep your house and yard clean – even if you have a busy lifestyle. Just remember to be consistent with your efforts and to always have the proper cleaning supplies on hand. And, don't be shy to hire experts when necessary! There are just some things not everyone's an expert at.