Are you thinking of renovating your house? If so, you're not alone! Many people choose to renovate their homes every year. There are many reasons why people choose to renovate – maybe they want to update their home with the latest trends, or maybe they need to make some repairs that are long overdue. In this blog post, we will discuss six tips on how to renovate your house effectively and efficiently. Let's get started!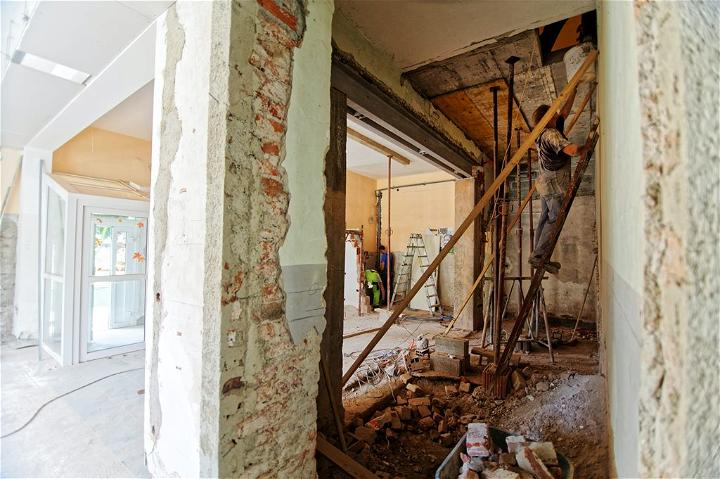 You Want To Work With Licensed Professionals
When it comes to renovating your house, you want to make sure that you work with licensed professionals. This is important for two reasons – first because you want to make sure that the work is done properly and second because you don't want to end up spending more money than necessary. A lot of people choose to work with Washington state-licensed professionals as they are familiar with the building codes and regulations. There are many different ways to find licensed professionals – you can ask your friends and family for recommendations, or you can search online.
Decide A Few Key Areas You Want To Focus On
If you're not sure where to start, take a walk through your house and decide which areas need the most work. Maybe the kitchen needs to be gutted and redesigned, or perhaps you just want to update the appliances and countertops. Once you've pinpointed a few key areas, you can begin planning your renovation.
You'll also need to decide how extensive you want your renovation to be. Are you going to completely renovate the kitchen and start over? Or are you just looking to update the appliances and countertops? The scope of your renovation will impact the overall cost, so it's important to have a clear vision before you start.
Determine Your Budget
Determining your budget is the first and most important step in any home renovation project. Whether you're planning a complete overhaul or simply making a few cosmetic changes, knowing how much you can afford to spend will help ensure that the final result is something you're happy with.
Once you've got a firm budget in mind, it's time to start planning your renovation. If you're not sure where to start, consider consulting with a professional designer or architect who can help you create a space that's both functional and stylish.
Pick Out The Right Materials
There are a lot of different materials that you can choose from when renovating your house. You need to pick the right ones so that they will last longer and look good. Some of the most popular choices are wood, stone, and brick. You should also consider the climate in your area when picking out materials.
If it is usually humid, you will want to stay away from materials that are prone to mold and mildew. Wood is a good choice for humid climates because it is resistant to mold and mildew. Stone is a good choice for dry climates because it is very durable. Brick is a good choice for any climate because it is easy to maintain.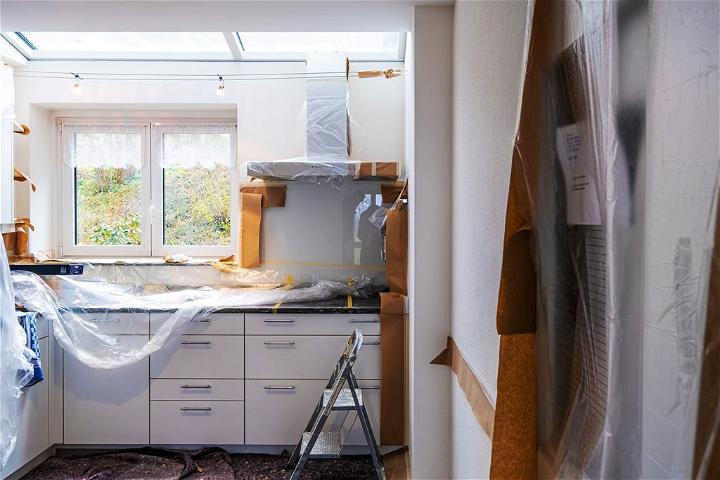 Paint Will Effect Your Light
The light in your home has a huge effect on the overall feel of the space. If you want to create a brighter, airier feel in your home, then painting the walls white is a great way to do that. On the other hand, if you want to make a room feel cozier and more intimate, then using darker colors like navy or forest green can help you achieve that.
No matter what paint color you choose, be sure to test it out in the space before you commit to it. Paint always looks different in person than it does on a computer screen or in a paint sample, so it's important to see how it will look in your home before making a final decision.
Be Careful When Renovating Floors
If you're planning on renovating your floors, be careful. There are a lot of things that can go wrong when you're dealing with floors, and you don't want to end up with a mess. Here are a few tips to help you avoid problems when renovating your floors:
Make sure you are aware of the type of flooring you have. There are different types of floors, and each one requires different treatment. If you're not sure what kind of floor you have, ask a professional.
Be careful when removing old flooring. You don't want to damage the subfloor or the new flooring you're going to install.
Make sure the subfloor is level before you install new flooring. If the subfloor isn't level, the new flooring will be uneven and could cause problems.
Be careful when choosing new flooring. There are a lot of different types of flooring on the market, and not all of them are created equal. Do your research to make sure you're choosing a quality product.
Make sure the flooring is installed properly. If the flooring isn't installed properly, it could come loose and cause damage to your home.
These are a few tips to keep in mind when you're planning on renovating your house. If you follow these tips, you'll be able to avoid some of the most common problems that people run into when they're renovating their homes. Good luck!