In the modern world, we live in, our lives are now incredibly fast-paced, and usually include lots of overstimulation and too much stress. This is a direct issue faced by many people in the world today, both old and young, rich and poor. It can be difficult to find good ways to relax, ease your mind, and lower your stress levels every day, especially if you have a demanding home life or career. Finding time for yourself is extremely important, and necessary in order to live a healthy and rewarding life. This article will seek to outline a few definitive ways to help relax your mind and ease your stress. Working on yourself can actually be a fun process, and that is the goal of this article. By finding fun ways to relax and decompress, then you will find yourself becoming calmer by the day and will feel your stresses melting away.
1. Music
The famous musician, Bob Marley, once said 'One good thing about music, when it hits you, you feel no pain', and this quote definitely still holds true today. What Bob was getting at, is music's amazing ability to help relax our minds, reduce our stress levels, and increase our overall standard of life. Music can help to bridge communication gaps between people who otherwise have no common language. In order to reduce stress, you can listen to music, or even better, learn to play a musical instrument! There are multiple benefits that you can receive from practicing a musical instrument. For instance, if you need a physical outlet when you are feeling stressed out or bothered by something, then beating on the drums for a couple of hours can do wonders to take your mind off the subject. It can also help by providing a good workout, and a sense of cathartic release. Many famous people have turned to music in order to help get them out of a rut, clear their mind, or otherwise, just help them enjoy life.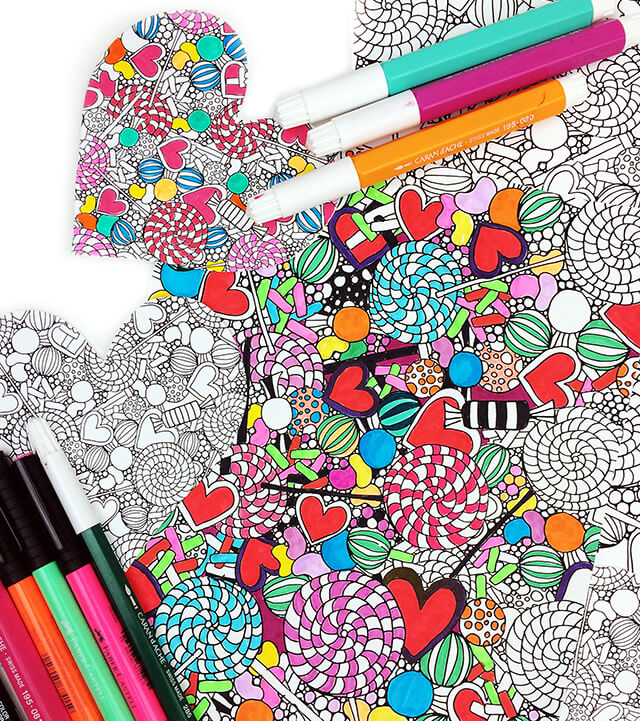 2. Art
If you have never sat down in a comfy spot and worked on some art for a few hours, then you don't know what you are missing out on. Activities like sculpting, drawing, painting, and other similar ones can help to relax the mind, and reduce stress levels in participants. Even adults are getting into coloring now, with many products now being released specifically for adults. Experts recommend the best markers for adult coloring books in order to make sure that you have the right tools for the job. Join the thousands of people who are using art every day in order to reduce their stress levels, and get more enjoyment out of life. You do not need to paint the next Mona Lisa in order to have fun doing art. Pick something simple to draw or paint, and as you become more experienced, begin to choose more difficult objects or scenes to paint.
3. Exercise
Exercise is actually one of the best ways to reduce stress and relax your mind. When participating in vigorous exercise, our body becomes our main focus, and we forget all the things which have been on our minds throughout the day. Scientists recommend getting exercise every day in order to be healthy. This daily exercise could be something as simple as going for a walk, taking a short run, or even hitting the gym. Many people hear the word 'exercise' and get anxious just thinking about going to a gym to workout. This does not need to be your reality. Doing things like playing intramural sports with your friends can also be a great way to get some exercise in without ever stepping foot into a gym. You should also look into some home workout routines that rely solely on using your body weight for the exercises. This will allow you to get fit at home while saving money that you would spend on expensive gym memberships or exercise equipment.
Hopefully, this article was helpful and informative regarding the different ways that you can relax your mind and ease your stress. Everybody deserves to feel relaxed, centered, and confident every day. This is not something that you can buy with money, but must be attained on your own in your own mind. BY using the aforementioned strategies, you should be able to consciously work to ease your stress every single day, resulting in a higher quality of life, and much healthier choices. Stressed people can not think properly, and it can even negatively affect your physical health. If you take your health seriously, then you need to make sure that every day you are finding some time to relax your mind and ease your stress.