Winter is absolutely incomplete without a few leather essentials in your wardrobe! Among all winter clothes, men of all ages love carrying leather attires, and why wouldn't they? Leather has always been and will keep being an ultimate fashion signature. Most leather garments are weighty and feel uncomfortably bulky for wearing on random casual days. Therefore while shopping for leather stuff, people mostly prefer to choose ones that are light and easy-to-carry.
The first thing to keep in mind while shopping for leather essentials is to buy genuine leather. Fake leather such as pleather may seem real, but it is not long-lasting, lightweight, and lustrous enough for a refined look. Men certainly wish to remain up to date with leather fashion trends for this coming winter, thus, we have brought you this blog highlighting top 7 lightweight leather essentials for winter season 2022s.
Clothing Items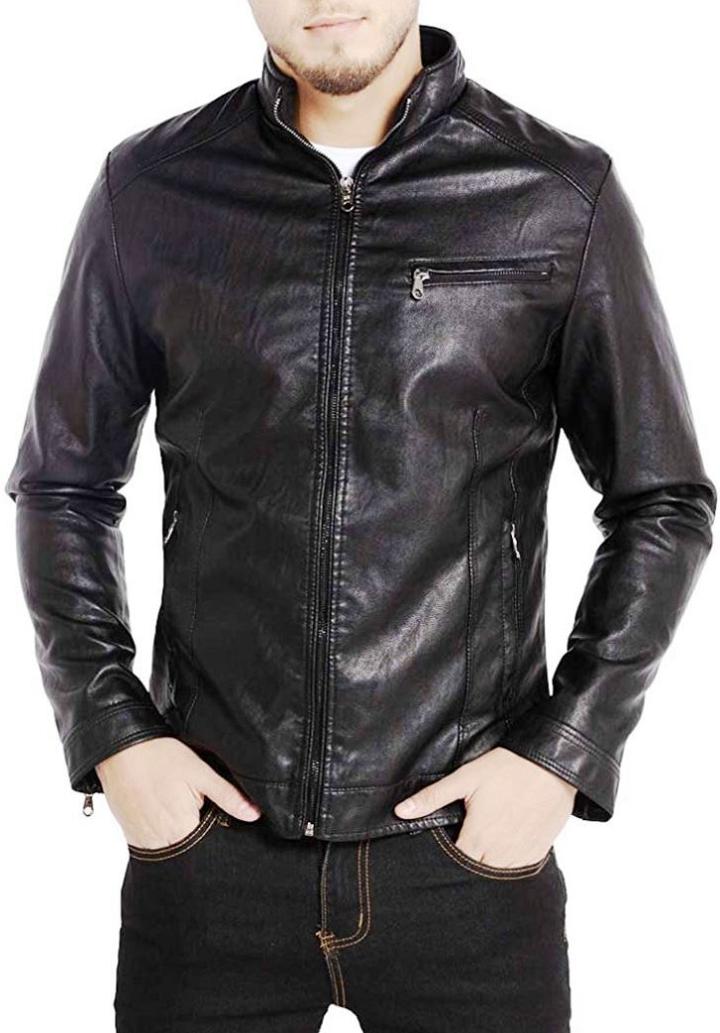 1. Leather Coats or Blazers
Leather coats are very popular these days due to their appropriate length, coziness, and style. Typically, they are either made of cow or sheep skin, where sheep hide is more preferred due to its elasticity and softness. Thus, make sure to invest in at least one men's sheepskin coat made of aniline lining, be it trench coat, duffle coat, peacoat, duster coat, or breasted coat. You can either opt for an embellished one with fur and studs or go for distressed finish for an everyday radiant attire.
Besides coats, leather blazers are also versatile to carry on business casual days or even on random outings. These are generally made of cowhide with quilted viscose lining. You can also go for suede or woolen ones if you wish to tweak your style a bit.
2. Leather Jackets
The pinnacle of an all-rounder winter garment is undoubtedly a leather jacket. While there are many variations of jackets in the market, our favorite lightweight ones include bomber jacket, varsity jacket, biker jacket, and aviator flight jacket.
Bomber jackets are for the days when you feel sporty as it features ribbed collar, tapered waist, loose-fit style, and sweat-proof polyester lining. Choose varsity jackets on your casual outings as they give a feel of vintage American jock culture. Whereas your biker jacket should be reserved for when you feel like carrying a punk rock attire. Lastly, choose an aviator flight jacket with faux fur lining and hood for days when you want to wear something with a lightweight fabric and maximum warmth.
3. Leather Pants
You not only need warm layering outerwear this winter, but having at least one good-quality, sturdy, and durable leather pants in your wardrobe is also a must. Men's leather pants pair flawlessly with all kinds of leather jackets, while they also look decent with denim jackets, sweaters, button-down shirts, tees, and fine knits.
Black is the color that goes with all, although you can also choose tan, dark-brown, and suede-finish ones. Being so light weight, they can be worn even during sunny days of winter.
Shoes to Pick
4. Boots and Lace-ups
Chukka and Chelsea boots are two most frequently worn men's leather shoes you can flaunt on both formal and informal occasions. Besides these, you have Derby's and Oxford's if you prefer to carry lace-up shoes. A man must have at least five pairs of leather shoes, handy enough to match your professional as well as casual attire. All these leather staples complement exquisitely with your leather outerwear, offering you a put-together and elite aura.
5. Slips-ons 
Any outfit is incomplete without shoes, while slip-ones are perfect ones to make any of your everyday outfit picture-perfect. Make sure you buy leather essentials such as loafers, moccasins, fit leather sneakers, and suede-finish slip-ons. No need to buy a variety of different shoes for this winter, but only invest in a few good-quality ones that can match your different outfits.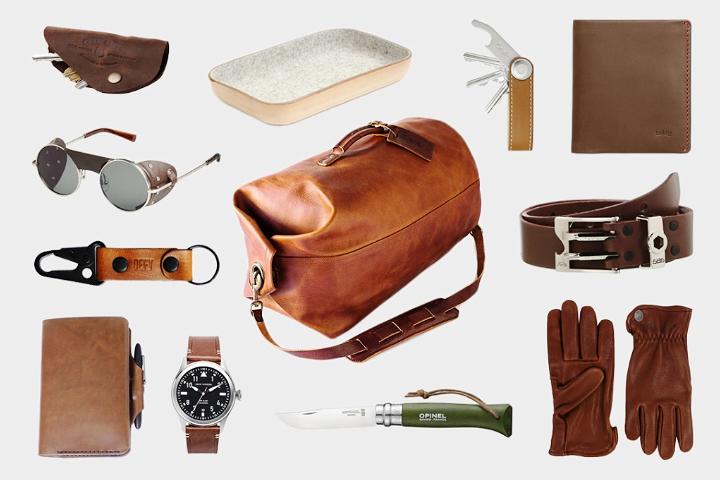 Leather Accessories
6. Messenger Bags
Whether you are a college-going lad, professional businessman, or an outside worker, you sure need a bag to keep all your essential belongings all in one place. If you need a bag that has sufficient space like that of a backpack but is also very handy and lightweight, a leather messenger bag should be your pick!
A messenger bag has enough pockets to keep your stuff organized, a zipper to secure laptop and bigger items, and a painless padded strap for maximum comfort. It looks extremely modish being way different than old boring leather laptop bags.
7. Leather Belts
When it comes to accessories like belts, buy ones that are timeless and nifty. An excellent-quality leather belt is such a useful accessory that lasts for ages! However, there are few things to consider while you are choosing the best leather belt for upcoming winters. First, buy solid colors that go with almost every shade. Here, black, brown, and distressed gray are three colors that could be your finest pick.
Secondly, don't buy overly embellished belts, and rather buy a few with sophisticated and plain designs. Dress belts and casual-wear belts are different, so you need to gauge your need and invest accordingly. Lastly, make sure you choose a 100% real leather belt with a premium buckle, since it would quickly make your pants go from 0 to solid 10!
Final Words
Dive into above-given ideas about top 7 lightweight leather essentials you can carry this season. Besides sheepskin leather coats, you have an option for choosing cowskin leather blazers and classic leather jackets. Don't just stop right there but shift your attention to standard leather shoes and choose ones according to your unique need and taste. Obviously, you also need some accessories and a bag to complete your look. Without giving much thought, start searching for sturdy leather messenger bags and a good pair of leather belts.
Choosing leather goods could be hard and confusing, but this blog is surely going to transform your 2022 winter look. So, hoard onto these key lightweight leather essentials and you're undeniably on your way to rock the upcoming season.