Needlework is frequently considered a hobby that helps people relax and get rid of stress. Using their skills, they can pass free time by following their passion and crafting masterpieces. However, needlework can also become a source of good income if you're not afraid to invest your money and time into this business.
There is no need to get a loan or quit your job. You can start small by buying some fabric and making your ideas live. Also, there are vast opportunities for finding customers these days, so you can have a profitable side hustle or create a business that delivers no stress. Scroll down below and read about the top ways to make money from needlework.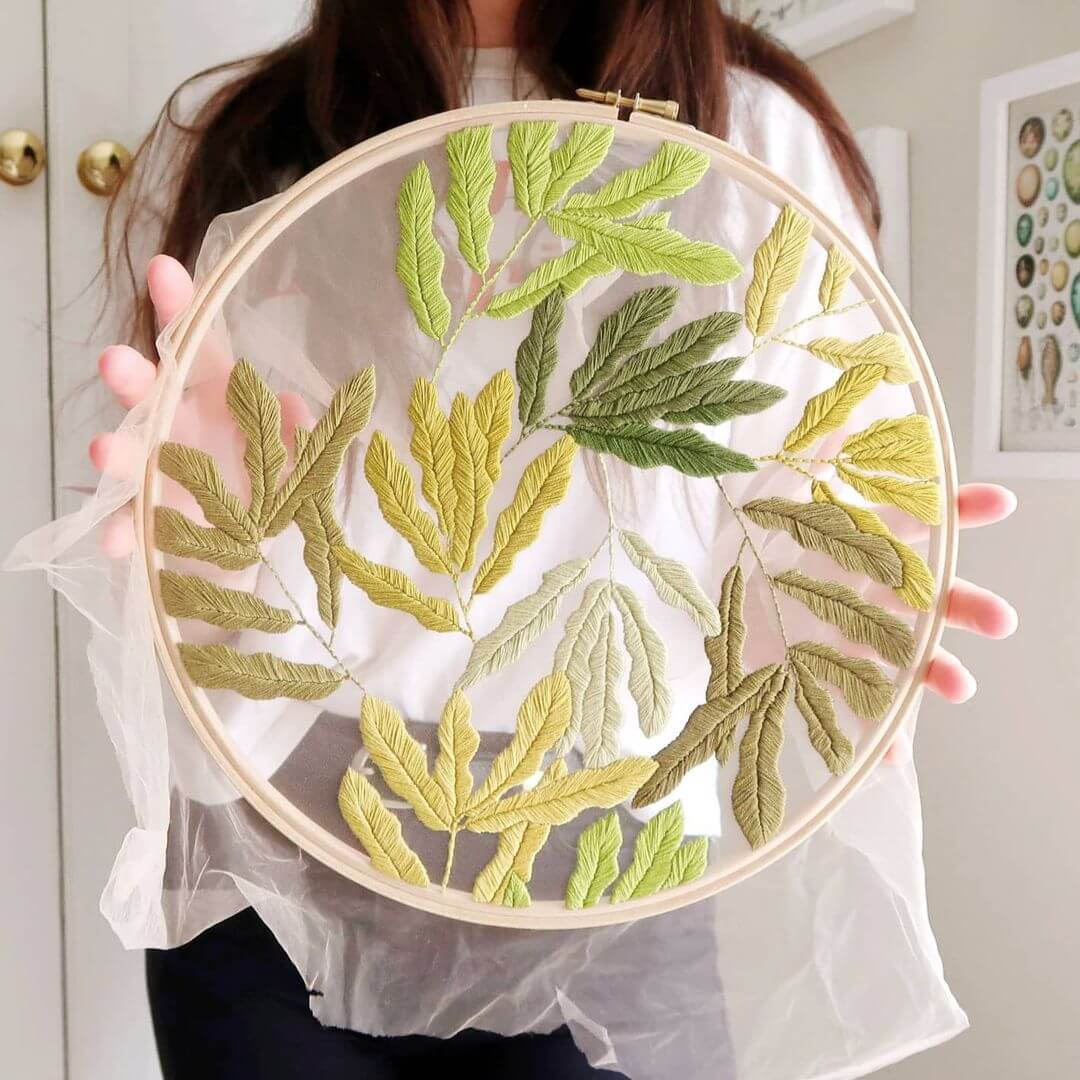 Create Accessories and Home Decor
Handmade accessories and home decor items are always in high demand. You can start by creating small purses, items, bags, etc. Also, you can create items that can be used for home decoration. The most popular ones are curtains, table cloth, and pillowcases. Unique and attractive design is the selling point for accessories and home decor items. It would be best to establish your personal brand that will be associated with top quality and forward-thinking design.
If you experience a lack of fresh ideas, feel free to surf the Internet, looking for some items, patterns, and instructions. Pinterest is probably the leader in gathering content for creatives who are looking for a dose of inspiration. There, you can find a lot of different posts with stunning ideas. Don't be shy about using and enhancing them to create new designs that capture the attention.
Etsy or Ravelry are the most popular sites for selling and buying handcrafted items. Unfortunately, it's quite hard to start a successful business on these platforms as you have to pay for a listing. Also, there are a lot of competitors. However, if you're 100% sure that your product will grab the attention, you can find a lot of clients on these sites. In case you're a newbie in the business, it's recommended to start selling on Instagram and Facebook. These social media platforms offer vast opportunities for promoting products paid and free. If you have good communication skills, don't hesitate to find clients at local markets and fairs.
Complete Custom Orders
Having vast sewing skills, you can help people craft custom garments, accessories, re-size clothes, or repair them for money. It is a very profitable business that can help you create a studio and become a designer. If you have unique patterns that are completely different from everything that people can find in stores, you can always help them create stunning outfits that cannot be replicated.
You can start by accepting orders and tailoring clients at home. However, when your business starts growing fast, it's recommended to rent a property. The most popular type of custom orders is prom dress creation. For most high-school students, prom is more important than studying. Therefore, they ask Google, "Is EduBirdie legit?" to find a homework help platform and delegate their assignments. They tend to spend all their free time preparing for prom, but not for final tests.
Become an Instructor
A lot of people want to learn sewing skills and become professionals in creating custom garments and accessories. You can make a lot of money by helping them obtain new skills. Even though there are a lot of thorough guides in magazines, most people prefer face-to-face learning. They like to communicate with an instructor who can explain how to sew and guide them through all the nuances.
People tend to take personal classes as they allow them to integrate new lessons into their schedules. Local ad boards and public groups on social media are great sources to advertise your services and find new clients. Nevertheless, if you can hardly find clients due to a high hourly rate, gather needlework parties. By paying a fee, participants will join a gathering of like-minded learners who are guided by a skilled and experienced artist. Don't forget to bring some treats to bring a party atmosphere.
If you live in a remote area or don't want to run face-to-face classes, you can use the Internet. Feel free to create a video tutorial on sewing and start selling it online. Udemy is the most popular platform for remote learning. It foresees the ability to upload a video course and start selling it online with no hassle. Alternatively, you can launch a personal website and invest some money into an advertisement to attract clients. Also, you should write helpful blog posts on your website and promote them on social media to attract visitors and potential clients from the Internet.
Follow Your Passion
It's vital to follow your passion, running a sewing business. Never compromise on activities that make you engaged and interested. If you like creating cuddle toys, don't switch to apparel repair to earn more. In case you don't want to get overburdened, running your needlework business, always set realistic time frames for creating particular items and completing orders. When some clients can't wait and need your services urgently, charge more. An additional fee should fairly compensate for your time and efforts. Otherwise, don't be shy about saying no!