Are you thinking of rearranging the kitchen, maybe working on the floor in the living room, changing the tiles on the roof, etc.? All these plans can be easily accomplished with some preparation beforehand. Like with everything you do, preparing in advance allows you to save time, be more productive in the process, and plan it all out. And yet, many people don't know where to start or how pre-renovation preparation works. If you want to find out more, read on as we'll discuss all this and more.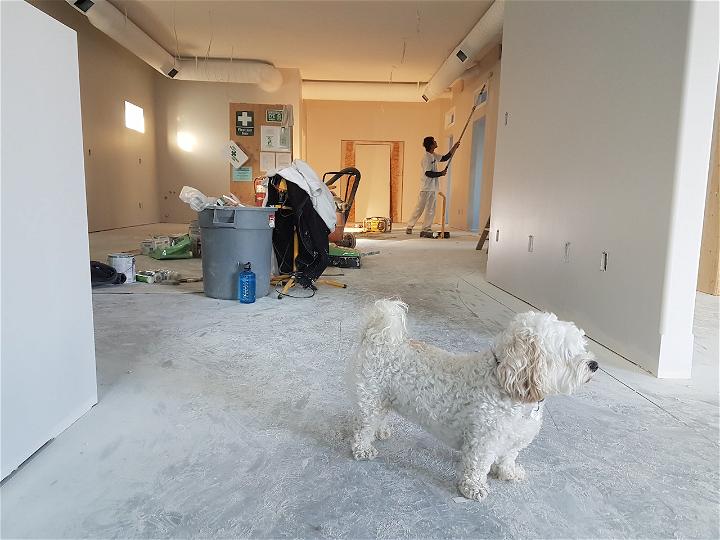 Consult with a professional
Before you start breaking walls, changing windows, painting the ceiling, or replacing the old bathroom tiles, we strongly advise you to look for professional advice. Ask a licensed engineer about all the changes you're planning on making, and whether these changes are compatible with the house structure and foundation. Sometimes, we think it will work out, but actually, it creates a much bigger issue in the long run. Think of the placement of the electric installations, the plumbing, and all the additional elements making up the body of the house. Then, if you have a certain thought in mind, maybe it would be smart to consult an interior designer before painting the walls green. While the engineer can deal with the "rough stuff," an interior designer can convey your wishes and ideas and make them clearer. Precautious planning, taking precautionary measures, and consulting an expert will make it like a "dream come true".
There is a reason why these people are the best at what they do, and doing things on your own before asking someone for a second opinion can create more damage than good.
Think of disposing of the trash
While your home renovation is going on, you should think of a sustainable and environmentally friendly way of disposing of trash. The waste we leave behind after a major home renovation can cause real headaches, and it also leaves an environmental footprint.
The best way to ensure the safe removal of trash and waste you leave behind is to rent a dumpster. This way, it will all be collected in one place and you can dispose of it more effectively and cleaner. There are many companies offering this service. If you live in Hampton, you can look for dumpster rentals in Hampton VA, and be sure that experts will take care of the rest. A dumpster is definitely the easiest and safest way. It prevents the trash from lying around, getting into the sewers and on the streets, and it makes it all a real piece of cake. If you can find the time, try labeling and maybe sorting recyclable materials before throwing them away. It's yet another step toward reducing the carbon emissions we make. Dumpsters are great for the majority of waste, but you can also categorize different types of glass, paper, and metal. 
Think of all the things you can DIY
Although you planned a DIY home renovation, sometimes it's easier said than done. For example, before starting anything, think carefully of all the things you are sure you can do on your own. Plan ahead. Think of how you're planning on putting up the shelves on the wall, and if it seems a bit complicated, you can rethink your decision and maybe watch a few videos on YouTube to ensure the shelves are perfectly aligned. We can easily overestimate ourselves, and there is nothing wrong with that, but when the renovation is already happening, it's better to be prepared than sorry.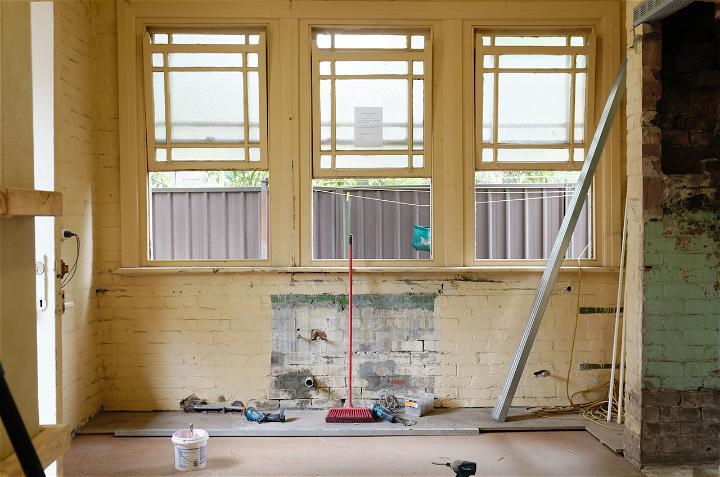 Prepare your tools and materials
A simple, yet effective method of ensuring your home renovation will run as smoothly as possible is to prepare all the needed tools and materials beforehand. Make sure nothing is missing, as it can be really stressful when you have to look for a few nails and some wood mid-renovation. For this to actually work, you'll need a detailed and carefully planned vision of all the things you want to change. And once you've figured it all out, it's easy to make a list and go shopping.
Look for a license
For most home renovations, a license is not needed as the changes you make are regarding the interior design of the home. However, for any major interior changes, you should ask around whether you need approval and permission from the municipality. Some states have strict restrictions when it comes to adding another floor, maybe attaching a garage that was not part of the original plan, and other additions to the house. Therefore, stay safe and look for answers before starting anything. 
We hope these tips will be of help next time you plan a major home renovation, and of course, we wish you success in making your dreams come true.