When you're a young person, dry skin is usually pretty much hassle-free: an even tone, almost invisible pores, and no oily sheen. But it is only from the age of 20-25 that dry skin often becomes a problem: it becomes uncomfortable and tight, the skin becomes rough and very sensitive, and early signs of aging appear. A night cream before going to bed can help.
A night cream can enhance the daycare, correct the aesthetic imperfections of the skin and improve the condition of the skin. This can be achieved by following a certain rule: make-up should be exactly right for your skin type and its needs. Let's try to understand why we need a cream at night, whether young girls need it, and how to choose the right product to get the best effect.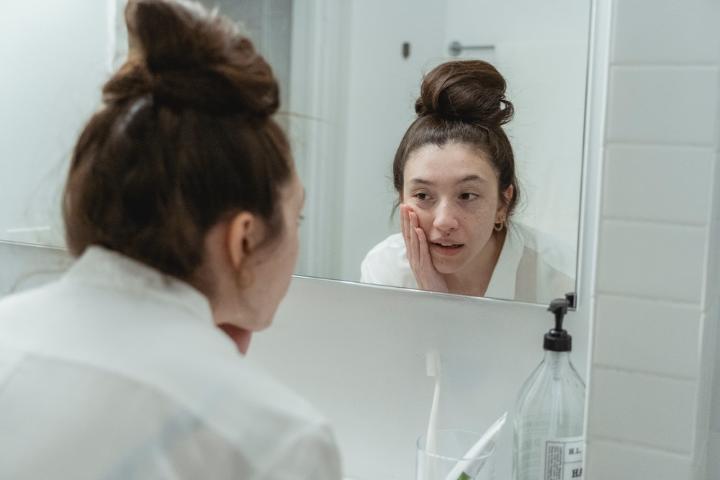 Separate your daily care for "day" and "night" is also worthwhile because some ingredients in cosmetics are incompatible: while being used at the same time, they neutralize each other or lead to problems like inflammation, irritation, and dry skin. For example, the antioxidant vitamin C is not friendly with retinol, niacinamide, and rejuvenating copper peptides. A solution may be to apply an ascorbic acid serum in the morning and retinol or niacinamide-based cream in the evening. Or you can use an anti-aging cream with copper peptides in the daytime and cream with vitamin C in the evening.
The purpose of night creams is to stimulate processes that promote skin regeneration, as well as to maintain the right level of hydration. Night creams are usually richer and denser in texture.
The night creams are:
nourishing/moisturizing;
balms;
night masks.
Beauty therapists recommend that night creams be applied 2 hours before bedtime, after the evening cleansing ritual. A pleasant procedure of applying the cream should be combined with elements of self-massage. Be aware that if you use the product immediately before going to bed, there is a risk of waking up with swelling in the morning, especially if the cream has a moisturizing formula.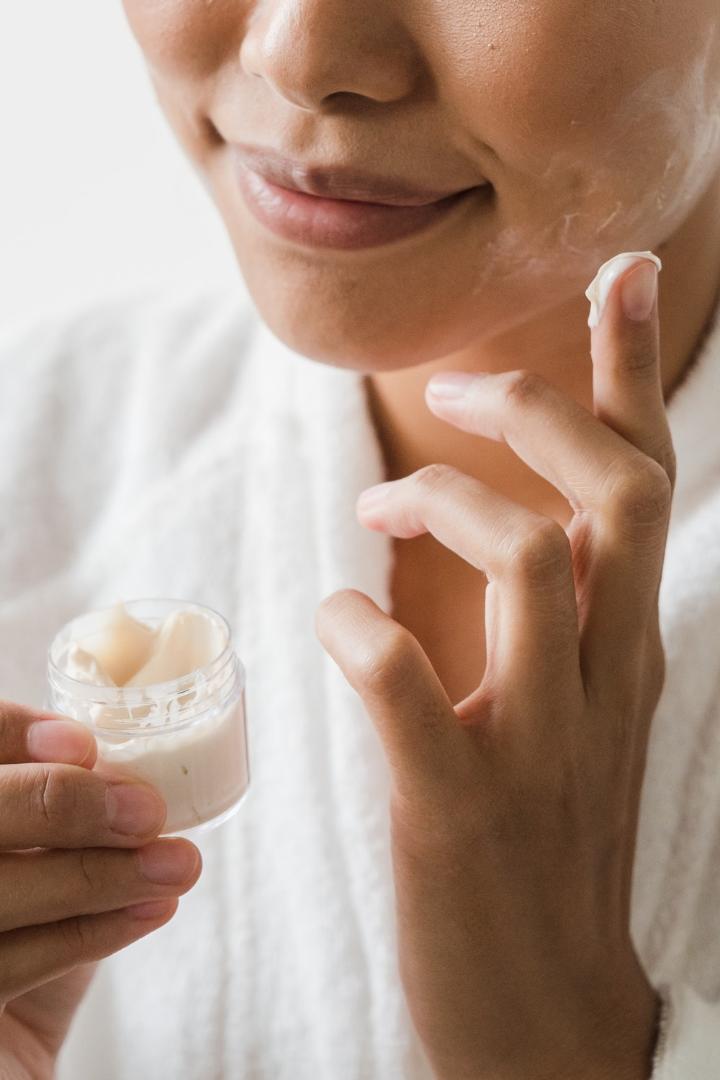 Protective cream
Conventionally speaking, any anti-wrinkle collagen cream can be called a protective cream because both moisturizing and nourishing also help to strengthen the skin's defenses. But some products are aimed specifically at protecting against specific negative factors: ultraviolet light, free radicals, and low temperatures.
Protective creams often contain panthenol, allantoin, or bisabolol. And if it's a day cream, silicones might also be on the list of ingredients: oils, for all their value, won't provide a skin barrier as strong as a thin silicone cloak. In winter, a protective cream should be applied on the skin on average 30 minutes before leaving the house, like any other day cream – along the massage lines.
It is important to keep your skin hydrated during the day as well to maintain a balance. Your skin is well hydrated when your body as a whole is not deficient in moisture. And that requires drinking at least two liters of still water a day.
Some people think that one can neglect the procedure of skin cleansing in the morning. After all, there is no makeup or dirt on your face, so it's enough to just rinse your face with water. But this is a big mistake that can be detrimental to the health of the dermis.
In the morning, the skin should be cleansed of sebum secretion products, dust as well as remnants of night skincare products that accumulated during the night. These products can block the pores of the skin and cause blackheads. For this reason, the cleansing and care ritual in the morning should be divided into three steps.
Сleansing.
Toning.
Moisturising.
For dry and sensitive skin, choose creams with nourishing, soothing ingredients (plant oils, bisabolol), for normal skin, with moisturizing and refreshing ingredients (allantoin, aloe vera extract), for oily and combination skin, with absorbing and sebum-regulating ingredients (kaolin, plant extracts, etc.).
Glycolic acid pads remove the dead epidermis, helping your skin to look fresh. Such an ingredient makes the binding properties of lipids, which keep dead cells on the surface of the skin, weaker.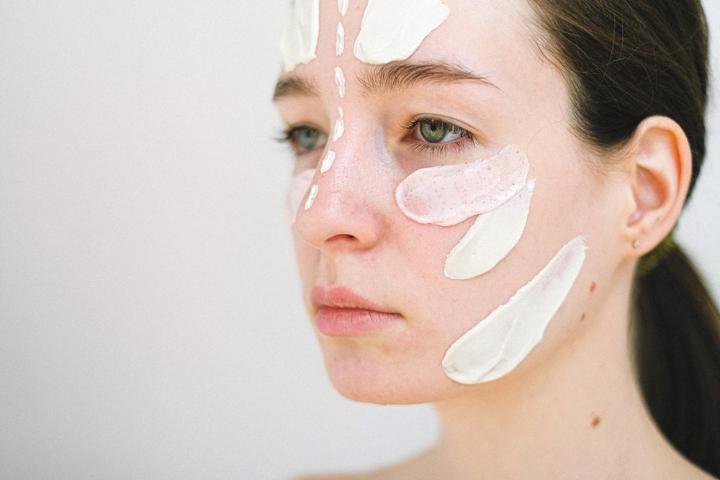 The most common mistakes when using face cream
Apply a thick night collagen retinol cream just before going to bed. It is recommended to use night cream 2-3 hours before going to sleep.
– Rub cream into the skin: work the cream into the skin with the pads of your fingers or press it into the skin with warm palms, moving from the center of the face to the contours.
– Apply more cream than you are supposed to: you risk overloading the skin, causing increased sebum production or the appearance of imperfections, irritation, and dryness.
Should I use a night cream for my face?
Our skin transforms at night – quite literally. Firstly, during the hours of sleep, regeneration of the skin is heightened. According to various studies, regeneration processes peak between 11 p.m. and 4 a.m. Cells require special support during this time, especially if anti-wrinkle treatment and prevention are to be prioritized.
Moreover, anti-aging treatments can be most effective at night since skin cells are more "receptive" to certain substances. Ingredients such as glycolic acid and retinoids, for example. Products containing vitamin C, E, or H should also be scheduled to be applied at least two hours before bedtime.
Can I use a night cream as a daycare product?
Can a night cream be used during the daytime is one of the most common questions asked by those who want to prescribe a personalized skin care program. Strictly speaking, nothing bad can happen if you apply a night cream in the morning. However, each product has its characteristics and "tasks", so they need to be applied properly.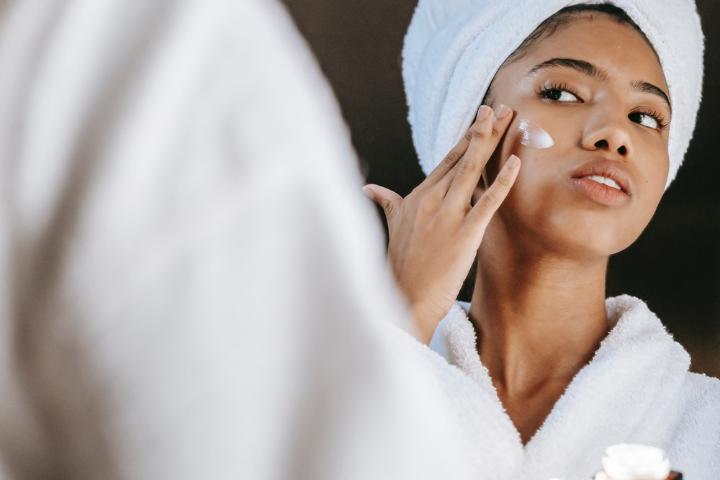 Is a night cream useful with occasional use?
Some night creams can be applied not only before bedtime but also as a mask. In this case, the product is applied to the face in a thick layer, and its surplus is wiped off with a tissue after absorption. Such a ritual can quickly restore the skin's condition, e.g., in case of dryness or other "extreme" conditions.
Collagen night cream often contains a cocktail of caring ingredients. These may include:
collagen – a protein that provides firmness and smoothness;
hyaluronic acid – maintains normal moisture levels and stimulates regeneration;
oils – to nourish, soften and fight imperfections;
botanical extracts – antiseptic, anti-inflammatory, energizing, and toning.