Party season is expected to begin in a couple of weeks, and with the pandemic being a major roadblock, it would be very unwise to invite your guests physically. The alternative to this problem is designing online party invitations and sharing it through digital mediums to your friends and family.
Whether you're planning a housewarming party or your grandpa's 90th birthday invitations still hold a rather important place in your party plans. In fact, you simply cannot ignore the need for designing and sharing an invitation card that literally invites your guests.
Nevertheless, even if you're struggling with the designing part, this article will help you. Here we have listed a 7 step process for you, just in case you need some guidance designing your online party invitations.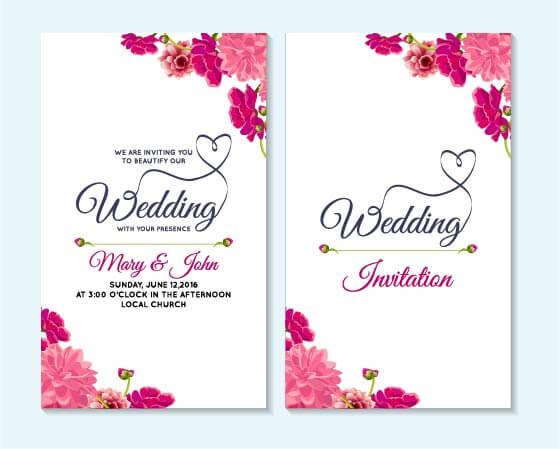 Step.1 Choosing the Right Dimensions for your Invitation Card
You'll be surprised to know that there are dozens of dimension options to choose from. For example, there are thin dimensions of 4×9.25 inches, and then there's an RSVP invitation size of 3.5×5 inches. Similarly, there are standard and non-standard dimensions, as well. Choosing the right dimensions will decide what elements you can fit into your design at a later stage. So choose carefully, and if needed, keep an idea of the elements that you would most likely be adding into your design.
Step.2 Understanding the Theory Behind the Colors
Just as the choice of dimensions is important for designing an inviting invitation card, so is the master color that you choose. Ideally, you should keep the color strokes in your online party invitations as neutral as possible to ensure better attention to your invitees. Color palettes like cream or off-white are usually preferred for their easy maneuverability. These colors can easily work with other colors and design elements.
Step.3 Play with Fonts for Better Readability and Appreciation
Your next step should be choosing the font style and size of the content you will be putting up in your online party invitations. When selecting the font, you should keep two points in mind- the readability and the appreciation. To put this into perspective, consider if you're designing 90th birthday invitations for your grandparents. Your priority would be to invite your grandparents' friends. And for their sake, you should use dark and linear fonts over a bright background. This would enable better readability and would receive more appreciation from them.
Step.4 Experimenting with the Templates on the go
Another important aspect of designing your grandparents' 90th birthday invitations would be the type of template you choose. Of course, if you choose templates that are too clumsy or crowded, you'll most likely make it inaccessible to your primary guests- friends of your grandparents. That does not mean, however, that you should stick to the simple designs only. There are plenty of template options available for online party invitations to choose from. All you need to know is how to do the research and find what you need.
Step.5 Mixing Different Design Elements to Create your Own Style
Now that you have all the elements with you, the template, the color, font, and dimensions, it's time you start combining these. You need to find the most harmonious arrangement with these elements. Of course, when combined together, these elements would create the magic and make your grandparents' 90th birthday invitations more lucrative (just for the sake of making the point here).
Step.6 Filling up the Information
Once you have all the elements in place, the last but not least step would be putting in the words. Now, you wouldn't want your invitations to be too bland for your invitees because you did not create some good appreciative and lucrative language. Make sure that you appreciate your invitees and let them know that their presence is important. Make your invitees feel special when they read your grandparents' 90th birthday invitations. Remember, your choice of words can either make or break the overall impact that your online party invitations will have on your invitees.
Step.7 Review the Final Design Copy once
Most importantly, you need to make sure that the final party invitations are satisfactorily good for their intended purpose. As already mentioned, even if you're sending out your grandparents' 90th birthday invitations, you need to be sure about your choice of words and harmony of the elements. It is always better to double-check your final design and review it before you get the print or develop an online copy.
You can then seek professional help or even consider consulting your friends and relatives for the ideas. So, good luck with your party planning.