When the temperatures are high and you are in the mood to have some fun, there is no better time to throw a garden party. Gathering with friends and family in the backyard is one of the most satisfying ways to spend a weekend afternoon. Lawn games, tasty drinks, and delicious foods are only a few of the many reasons why we love to do it.
However, organizing a party is much different than being invited to one. You have to prepare everything and take some time to make your guests comfortable. As such, throwing the perfect garden party is no small feat. To help you, we decided to create a shortlist of tips. Here is what you can do to make a memorable party everyone will love.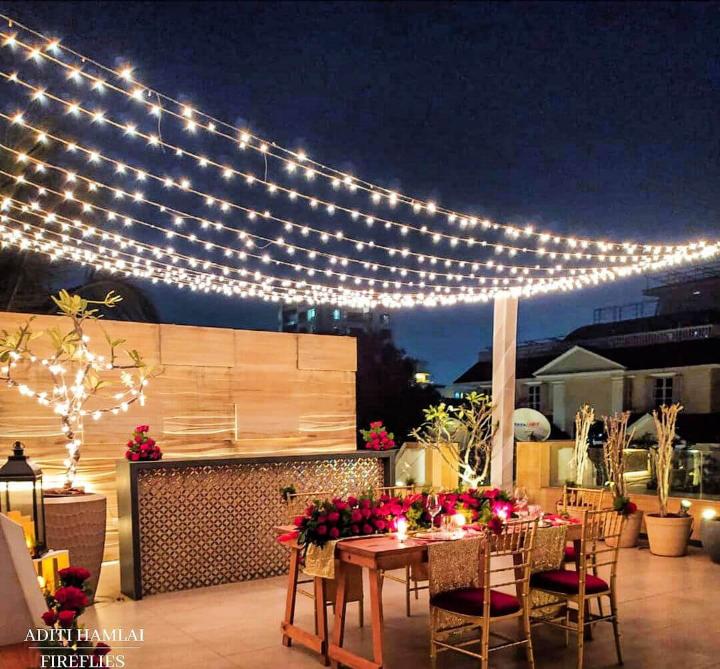 Pick a Party Theme
The first step you should take is picking a party theme. It doesn't need to be elaborate, but your theme will help you narrow down your choices and focus on the details. When it comes to picking a theme, there are plenty of ideas you can choose from.
For instance, you can throw a:
Garden Games Party
Cocktail Party
Family Picnic
Pool Party
Backyard Barbecue
Backyard Movie Night
Your best call is to consider your guests and choose a theme that everyone will love.
Invite Your Guests a Week in Advance
Once you choose your party's date and theme, it is time to invite your guests a week in advance. You can do it over email or phone, but it is a good idea to send out an invitation card as well. Trust us, even though they are small, they make all the difference when you have many guests. What's more, an invitation card will make your party seem more sophisticated and important.
Make Sure Have the Right Equipment and Supplies
When you are planning a perfect garden party, you need to take some time to organize your party supplies and cooking equipment. For instance, if you want to throw a big party, your old charcoal barbecue may not do the trick. Gas grills which are built in are a much better choice.
Prepare Some Delicious Drinks and Treats
While it is true that you can throw a perfect garden party without any food or drinks, you won't have much fun doing it. Think about what your guests would like to eat or drink during a summer party and get everything ready before the party begins. Spending a party cooking instead of taking care of your guests isn't the best practice.
And keep in mind that you don't have to go the extra mile and prepare sophisticated dishes. All a party needs are ice cream sandwiches, chips and salsa, popsicles and ice cream cones, and plenty of cold beer or wine. To make your guests happy, prepare two or more types of snacks – they are bound to disappear quickly!
Keep People Entertained at All Times
There is nothing worse than being at a garden party and having nothing to do for several hours while everyone else is having a blast together. If you want your guests to have a fantastic time during your party, make sure you prepare some fun games and activities for everyone to enjoy.
Make Sure That You Have Plenty of Fun Activities for Kids
If you have kids coming to your garden party, make sure that they have plenty of fun activities scheduled for them. Older kids can be entertained by playing lawn games with their parents or by eating snacks with friends. However, you may want to plan some fun children's activities to spend time with their friends and not just do what their parents tell them what to do. Kids need to have some fun activities scheduled during a garden party since they don't always want to stay the whole time indoors or play with adults.
Add Privacy To Your Outdoor Space
Transform your outdoor space with a sturdy privacy screen to keep prying eyes out. These low-budget patio privacy screen ideas are a great way to add some privacy to your outdoor living spaces without breaking the bank. There are a variety of ways to build a privacy screen, and each has its own set of benefits and drawbacks. For example, a solid fence is typically the most effective way to block out neighbors, but it can be expensive and difficult to install. A less permanent option is to build a screen out of lattice or another type of material. These screens can be built relatively easily and can be moved if necessary. However, they may not provide as much privacy as a solid fence. Ultimately, the best type of diy outdoor privacy screen depends on your specific needs and preferences.
Final Thoughts
Throwing a garden party takes some effort. Of course, you can always invite your guests for a classic barbecue, but if you want your party to be memorable, take your time to plan it thoroughly.
Pick a unique theme, prepare delicious food, make sure you have enough drinks, and that you know how to entertain your guests. With a little planning and work, you'll organize a garden party everyone will be talking about for years to come.
Hopefully, thanks to our tips, you'll be able to throw a perfect party. And considering that the barbecue season is just around the corner, we recommend you slowly start planning. The sooner you do that, the better your party is going to be.