Your wedding is a special time in your life that's not only worth celebrating but making an entirely unique experience. The moment you send out your invitations, you set the tone for your big day!
Contrary to popular belief, you can take a DIY approach to your wedding invites with little knowledge of graphic design or even crafting for that matter. Before you get started, pay attention to the following DIY dos and don'ts: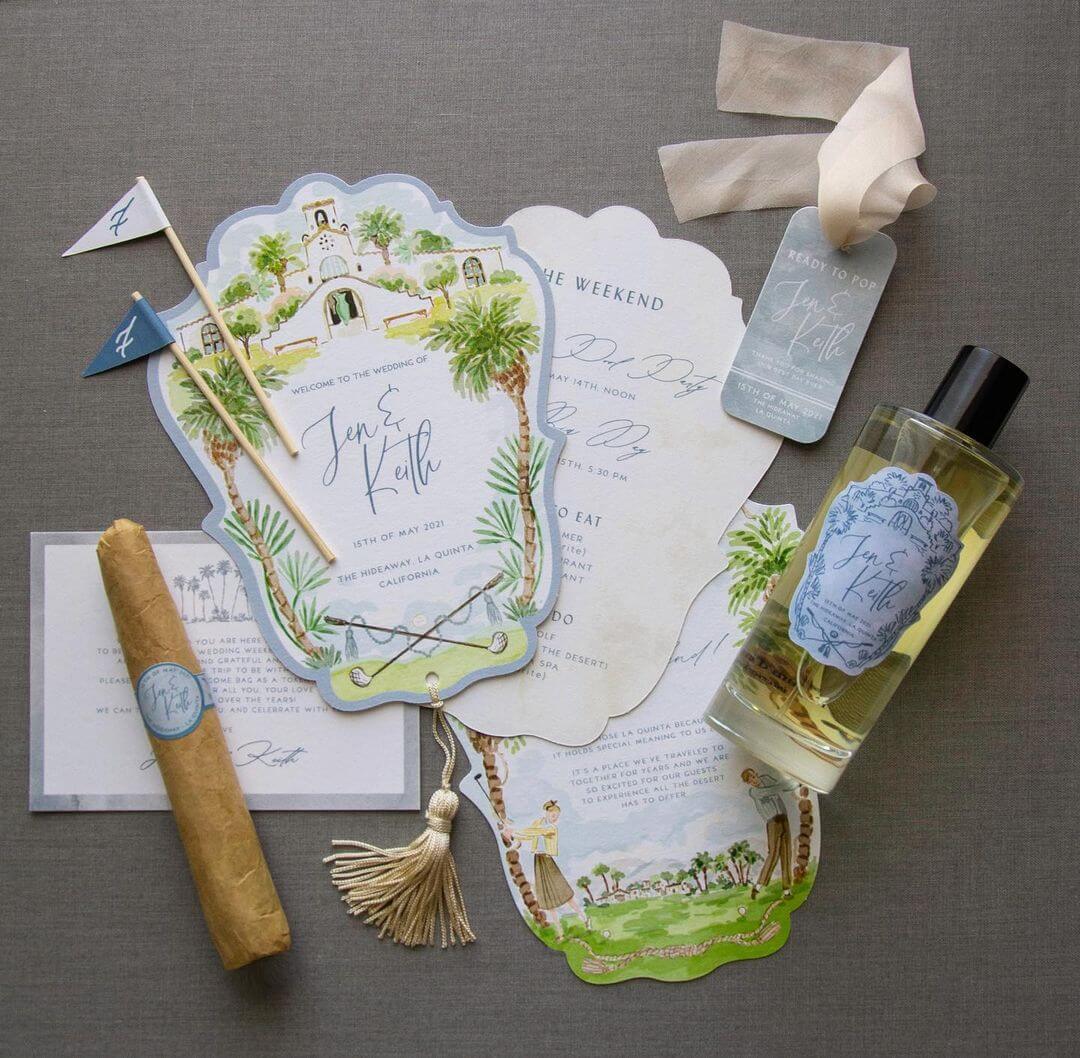 Do Keep DIY Kits In Mind
Most couples overlook the possibility of using DIY kits, but they can become indispensable when it comes to designing and printing invitations. Many kits contain pre-cut paper options that require you to either print your own invites, or in some cases, to take them to a professional print shop.
Before purchasing a kit that catches your eye, be certain to read the contents of the package. It is not uncommon for one kit to only offer envelopes and invitations while others may also include enclosure cards. For this reason, always double check the contents of the kit so you're aware ahead of time.
Few couples have graphic design skills, which is why online printing specialists can take the guesswork out of finding the right template for your needs. They offer downloadable templates that you can open in most word processing programs, and most importantly, they will fit virtually any DIY kit.
Don't Forget To Sample Stationery
Before you commit your time and resources to printing on a certain paper, consider if the company is able to provide samples. Having a sample on hand can help you gauge the quality of the paper you'll use for your invites and in some instances, allow you to print a rough draft of how your finished product will look.
Many couples also embellish their invites, so this is the perfect time to consider what kinds of charms or ribbons may look good with your stationery.
Do Get Help From Loved Ones
As a bride-to-be, make sure you don't take on too many tasks by yourself. It's easy to get carried away with your plans, so enlist the help of close family and friends to help you make the invitations.
In fact, you can make a small party of it by serving snacks and drinks while inviting your trusted bridesmaids to help with the heavy lifting!
Don't Forget Your Budget
DIY invitations can save you money, but they can also break the bank if you don't set a realistic budget. When you start upgrading your stationery selections and adding embellishments with fancy envelopes, your invites can end up costing more than you would think.
In fact, your DIY invites can surpass in cost what you would've paid at a boutique print shop. To circumvent this potential problem, lay out a budget and stick to the plan from the start!
Do Go Online For The Best Deals
In the past, brides had to rely on local print shops and flower boutiques in order to get their wedding invites customized. Fortunately, with major advances in technology, this is no longer the case and virtually everything can be done online.
Offline options have risen in costs while online printing specialists can help cut costs to a minimum.
Do Enjoy The Process!
DIY wedding invitations may not be your idea of fun, but the process can help you learn more about yourself than you would think! As you choose your template, stationery, and embellishments, you may also discover a knack for crafting you never knew you had.
Resources:
https://www.redrivercatalog.com/cardshop/
https://www.theknot.com/content/printable-wedding-invitation-templates