The language of flowers or floriography is a form of communication with its roots stemming back thousands of years. As each flower and color has a symbolic meaning, floriography gained popularity in the Victorian period and is still used today. Various flower arrangements can be created which all have a particular meaning to them and are used to communicate with an unassuming gesture. In this article, we will share all the information related to the language of flowers including ways and scenarios where you could use mesmerizing flower arrangements to your advantage. Without further ado, let's dive into the world of flowers to fully understand their symbolism.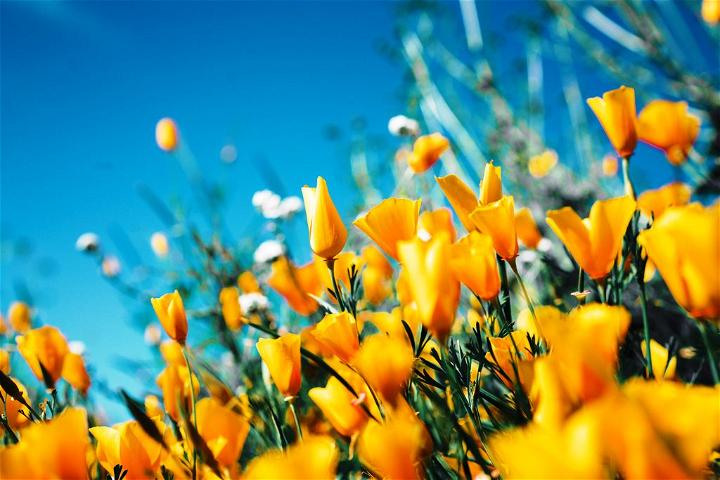 Brief History of Floriography
Throughout history, flowers have held a great significance across many cultures and regions. However, the first instance of sending messages through flower arrangements was recorded during the ottoman empire. Talking about expressions, you can easily express your love and devotion for your loved ones through flowers. There are many options from flowers by flowercompany.ca when choosing a flower arrangement or a bouquet. However, before you go on to explore flower arrangements, let's get back to exploring the history of floriography. Later on, this trend was massively used in the Victorian era when France became the center of activity.
Even a floriography dictionary was published in the late 1800s that paved the way for more guides and publications to come. The trend turned massive across Europe as a way to express untold feelings where the society restricted communication freely. For example, young men and women found this way of communication amusing and used bouquets to express whatever they wanted, since flowers have a plethora of different meanings.
The Meaning of Flowers
Some flowers express positivity, whereas others portray negative meanings. Flowers give a visual expression to your feelings and can be shared whenever necessary. If you have a loved one that happens to live in Montreal, you can use services facilitating flower delivery in Montreal to share your feelings in a beautifully meaningful way.
Different color tones and flower textures too have meanings associated with them. For example, the flower commonly known as carnation has several different color tones that signify different things. These flowers can also be paired up with different varieties to give a beautiful meaning and message. For example, a pink carnation flower represents pure love, red symbolizes romance, and yellow expresses disappointment.
Flowers are also used as symbols of representation in several religions. For example, in Christianity, the anemone flower symbolizes the agony and pain Virgin Mary went through when Jesus was crucified. The lotus flower in Buddhism also holds great significance. The flower is associated with a vessel for enlightenment. Roses, orchids, and marigold varieties are often used in Buddhist temples for decorative purposes. The meaning of flowers does change from culture to culture. In ancient China, magnolias were a symbol of beauty whereas chrysanthemums were sent to wish good health to the recipient.
Today's Floriography
Over time, the meanings of flowers have changed. However, the language of flowers is still popular and used to portray feelings and messages. When in Toronto, you can easily find services for flower delivery in Toronto to share coded messages to friends or portray your feelings visually through flowers. Today, we use pink flowers for mother's day whereas red roses symbolize love. By combining different flowers in mesmerizing arrangements, you can share your sentiments with style. Now that we have covered a brief history and introduction to the language of flowers, let's read about the symbolic meanings of different flowers and tips to use these flowers to your advantage during certain occasions.
The Meaning of Colors
Purple
Purple-colored flowers are associated with elegance, honor, and royalty. When you want to admire someone and symbolize their success, consider sending purple flowers. Catmint, alliums, and teasel can be great choices to add to your flower arrangement. If you want to celebrate the success of a loved one and you are in Montreal, send a gorgeous bouquet through flower delivery in Montreal.
Red
The red color is often linked to love, romance, and affection. Although, different cultures have slightly different perceptions of color. For example, in Europe, red is the preferred color to express love. However, in Japan, it symbolizes motherly love. Similarly, Chinese culture sees the color red as a sign of prosperity and good luck. No matter the interpretation, red still represents true love and devotion. You can also share your feelings through flowers with the assistance of Toronto Flowers services without any hassle. However, when choosing a florist delivery service, always go with the ones with good reviews and a track record of providing quality services in the past.
Pink
Though associated with motherly affection in Western culture, pink flowers can also be used to show friendship and gratitude. In Asian culture, pink-colored flowers represent trust and are sent to wish good fortune to the receiver. If you're in Montreal and looking to send a nice bouquet to a loved one, there are flower delivery services in Montreal that are superb.
Yellow
This color is perceived as a symbol of friendship and companionship in Western countries whereas, in other parts of the world, it is linked to negative emotions. Some cultures use yellow-colored flowers to honor their dead.
Blue
Blue-colored flowers are a rare addition as they represent tranquility and peace. The expressions of sympathy, trust, and even intimacy can be portrayed using azure aster, bluebells, or blue daisies. If you're in Toronto, you can easily find services that offer flower delivery in Toronto and can arrange an outstanding bouquet that perfectly portrays your feelings.
Orange
Orange flowers are mostly used to show excitement, warmth, and happiness. Although orange flowers used to be seen as a way to express negative feelings like hatred, today, their meaning has changed and is used to show positivity. Sharing orange strawflowers and marigolds using flower delivery in Montreal is a great way to portray your support for a friend.
Flowers for Friends
When showing your feelings of support to a friend, consider a yellow rose arrangement. You can add white roses to show gratitude. Yellow chrysanthemums express warmth and are a wonderful gift to present to your friends. Before gifting a flower arrangement to a friend, remember to find out the meaning of the specific color in their culture. For example, you can add white chrysanthemums to present to an American friend but a Chinese friend might not welcome your flower arrangement as in their culture, white chrysanthemums symbolize mourning, agony, and suffering.
You can also use flowers like the purple iris to indicate that their friendship means a lot to you. Adding blossoms and sweet freesia to your arrangement is also a good idea. Even gifting a simple sunflower bouquet signifies your affection and can emit energy that brightens up the surroundings. You can give your flower arrangement a fragrant touch by adding acacia flowers.
Flowers Representing Love
Red roses are the most obvious choice when you need to show your love. These bright-colored roses are a simple yet enticing way to express your love wholeheartedly. The number of roses you select also has a meaning so ensure that you do your homework if you want to speak the language of roses fluently. Red camellias are also used to represent a desire for a loved one whereas red peonies show your passion for them.
In the language of flowers, red peonies are often gifted during occasions like marriages. You can also add in some red tulips and express your true love using flower delivery in Toronto so you can let someone special know your feelings for them. Red carnations are another great pick when you want to express feelings of love and desire. In floriography, presenting yellow iris to a loved one means that you find them beautiful and have a desire for their love.
Flowers Associated with Sympathy
When you want to express sympathy, affection, and share a caring message, the best way to do so is to use pink and yellow roses. You can also add coral roses or geraniums to portray your sympathy. You can show your support and send a friend a nice flower arrangement using flower delivery in Toronto if you're from that area. As mentioned above, some Asian countries associate yellow with mourning and death. Therefore do consider these factors before sending a bouquet delivery.
Flowers For Celebrations
Whether it's your friend's graduation, a birthday, or an accomplishment that needs to be celebrated, sending fresh daffodils is a great way to say congratulations. Hollyhocks are also a great choice to represent your loved one's enthusiasm and ambition. Adding orange-colored flowers like tiger lilies will convey your good wishes to a loved one. Pink peonies represent success whereas yellow poppies celebrate their achievements. If you want to celebrate a new baby's arrival, use a flower delivery service in Montreal and add hydrangeas and heather flowers for a true expression of happiness.
When celebrating a new home, present the owners with bright sunflowers and bells of Ireland as they represent good luck. Snapdragons, gardenia, and apple blossoms are also great picks that express prosperity and success. To ask for forgiveness and express your regret use purple hyacinths. In situations when you want to express gratitude, sweet pea and peach roses would portray the true meaning.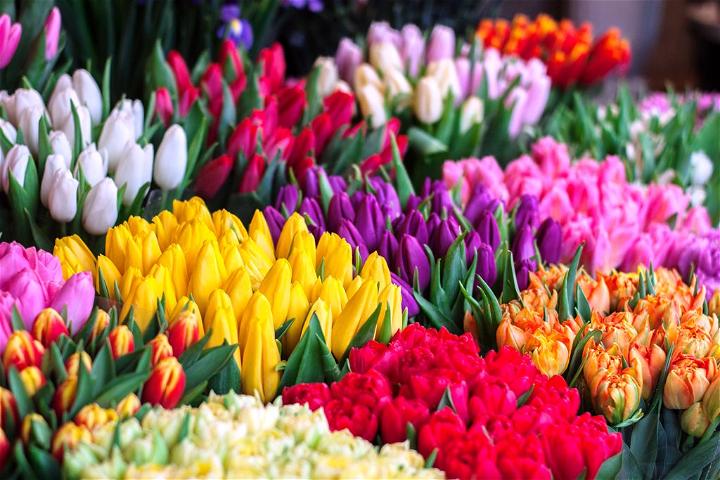 In the language of flowers, the meanings, and representations mentioned above are just the tip of the iceberg. There is so much depth to this ancient form of secret communication, so do dedicate some time to better grasp the true way of expressing emotions using flowers.