Want to infuse some design style into the interior and exterior of your home for 2023 but aren't sure where to get started? Do you want to undertake all the projects yourself so that you can ensure it speaks to your personality and needs? If you've answered yes to these questions, then let this be your guide for simple yet effective DIY tips that will transform the interior and exterior of your home. These tips will make your home look as though it appears in a home décor magazine.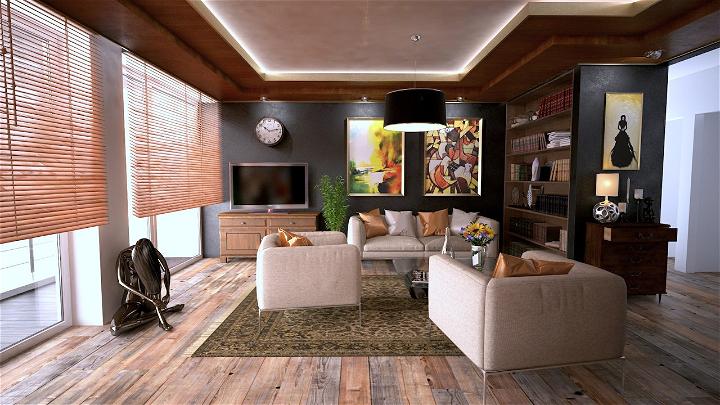 It's the Little Touches That Add Life to the Living Room
The living room is meant to be a space for relaxing, hanging out, and entertaining guests, so it's worth your attention in the new year. Rather than undertake a full makeover, look for little touches you can bring to the space that will make it feel more stylish, functional, unique, and beautiful.
Adding a coffee table to the room gives you a spot to rest snacks and beverages, it may come with storage and it helps to make the room feel more complete. It's a small and simple addition, yet it has maximum impact.
Other little touches that can add life to the room include a bookshelf or shelving unit to display various décor items and keep clutter organised, additional seating, an area rug that picks up on the colour palette and style, and so forth.
Is It Time to Upgrade Your Interior Lighting?
Here's a project that never quite gets the attention it deserves. Interior lighting is so much more than just a functional part of the home, it is a chance to choose a fixture that adds personality, acts as a focal point such as a chandelier, provides task lighting, helps a room appear more comfortable and lived in, and make spaces brighter and bigger looking.
Professional designers will tell you that the key to stylish interior lighting projects is to use a variety of light fixtures. Don't stick to the same type in every room, instead, ask yourself what would work best in the space.
A New Colour Palette Can Make Everything Appear Fresh
One of the most popular DIY home projects is to paint. For relatively low effort and a budget price tag, you can transform the look of the rooms and the existing furniture and décor. A new colour palette will affect everything in the home.
Try Adding a Garden Arch to the Outdoors
And let's not forget your garden, which may be a space that is currently underused by you and your family. You can add personality and beauty with one simple piece, and that is a garden arch just like those you can find at VidaXL. A garden arch will act as an anchor for climbing plants, so over time, it becomes a thing of natural beauty.
Garden arches are available in different sizes, materials, and styles allowing you to choose from traditional basic models, or those that are more ornate and unique looking.
A Fresh New Look for Your Home
Each of these simple DIY tips and projects will help you to add style to your home in 2023 without having to undergo a major gut job.