Calling all gallivanting, globetrotting gals, are you ready to travel the world in a mixture of comfort and style? Does your work take you to South Korea, France, and New York? Or are you a nomadic spirit, bounding from the likes of Amelia Earhart and Jeanne Baret, discovery rooted in your bloodline?
Or… do you just like to travel?
Poetics aside, from packing gear to outlet adapters, there are a number of travel essentials you'll need to thrive in your newly chosen environments. So, whether you're planning a trip to the Andes in Patagonia, the Shwedagon Pagoda in Myanmar, or just taking a bus to Boise, Idaho for the weekend, here are your must-brings. Here is the Limo Find to Book Local Limo Service, Party Bus & Charter Buses near your location as rated by your neighborhood community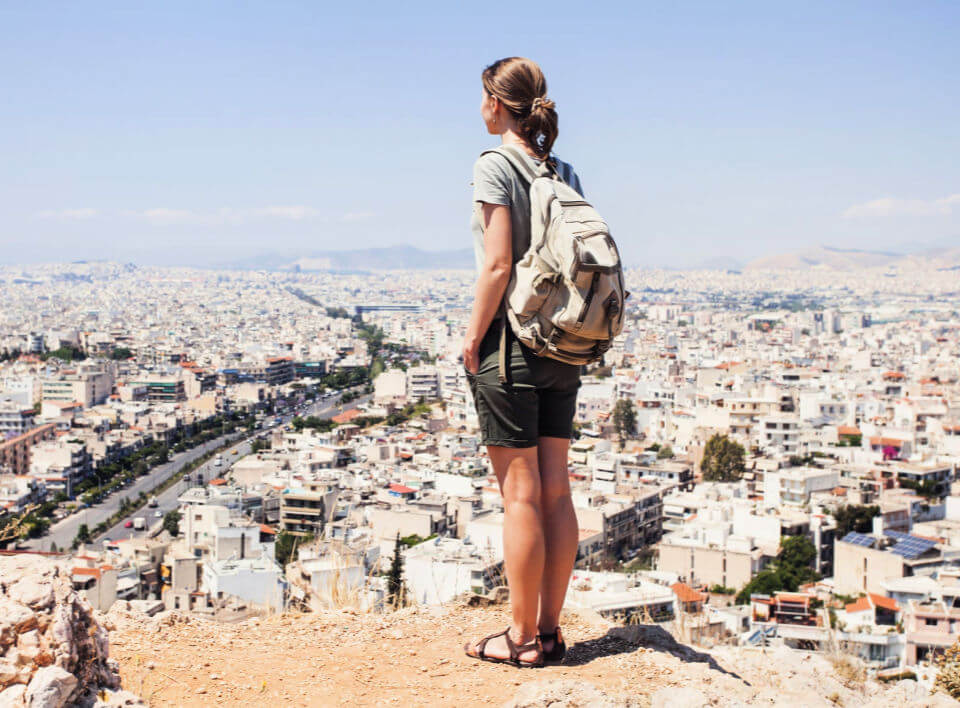 Packing Gear For Any Occasion
Everything begins and ends with your packing gear. It's what determines how much stuff you can bring, how tired your back, shoulders, and arms are at the end of the long day, and ultimately, how ready you are for travel. To that end, you need:
• The right-sized suitcase
• An organizable toiletries bag
The suitcase: There are rollie suitcases, backpacking backpacks, over-the-shoulder bags, and more to choose from. The option is both suited to the type of travel you're planning and the length of time. Check out the travel collections from Osprey to find the perfect type of bag for you.
The toiletries bag: Some women can survive with their toiletries strewn about in a ziplock back. If this is you, all the more power to you. For many, though, this would result in toothpaste tops coming off, mascara mixing with who knows what, and all-around life-ending chaos. A toiletries bag, like the ones from Bopipa, allows you to stay organized and hygienic while on the move.
Your Comfortable Travel-Ready Wardrobe
With your packing gear ready to go, it's time to fill it with your wardrobe. But not just any ol' outfit will do (this might not be the time for your 6-inch rocker heels—sexy as they may be), you need a comfortable travel-ready wardrobe.
Athletic gear makes for great shirts, pants, and sweatshirts that are both breathable and warm for when you're traveling from hostel to hostel.
Beneath this, Lulalu offers underwear that comfortably fits those who are conventionally called "petite" body types. They have intimate apparel from 38AAA to 34AA bras to everything in between—each of which is tailored to the individual physique.
In addition, wearing comfy panties is vital for your travel experience, you can find the right underwear for your travel online in sites like EBY.
DIY Camper
You can easily build your own customized version of a homemade camper trailer. If you really love camping then see this amazing DIY camper on ItsOverflowing that was built from the ground up from a Rockwood pop-up camper. This is surely a low budget DIY camper trailer design that you can build by yourself.
Moisturizing Lip-Balm
Your lips (and anyone who fancies your lips) will thank you for this one. Plane rides, changing from humid to dry environments, and general out-and-about-ness will dehydrate you quicker than you're used to. And where does your body sacrifice water retention when your tank is running low? That's right, your lips.
Most of your favorite brands offer lip balm—although a simple tube from your local convenience store will do.
Eco-Friendly Water Bottle
To avoid going through tens, if not hundreds, of water bottles on your trip, an eco-friendly water bottle can quickly become your traveling, hydrating companion. Any of the top water bottle brands will do, but if you're trying to travel like it's 2030, you should consider a collapsible water bottle, like the one from Nomader.
All-In-One Outlet Adaptor
The days of paper maps and almanacs are gone. Instead, everyone (including you) uses their phone to navigate the world. Don't even think globally, some of us have yet to memorize the way home from work without using Waze—no judgment. To that end, having a phone on low battery during the delicate times of travel is like being low on water in a desert; suddenly, nothing else matters.
If you plan on going from country to country, you need an outlet adaptor that works in every city. Your local electronics store likely has a universal outlet that you can buy on the cheap.
Note: If you are going off the grid for some time, plan checkpoints along the way where family and friends can expect a call from you.
To The End of the World, and Back
Now that you're packed and ready, all that's left is a little inspiration—a few words to put wind in your sail and to elevate your wings a little higher. For that, there are those who have gone before you…
"Courage is the price that life exacts for granting peace, the soul that knows it not, knows no release from little things." – Amelia Earhart
"If you want to do it, you can do it. The question is, do you want to do it?" – Elizabeth Jane Cochrane (Around the World in Seventy-Two Days)
Happy traveling.