Tree removal can be a tricky process that should never be attempted without professional help. Although DIY options may seem like an affordable alternative, they often result in costly mistakes and damage to property. Therefore, it's essential to understand when tree removal is safe for DIY and when to hire a professional arborist or service provider. This article will explain the various scenarios in which DIY tree removal is not recommended, as well as offer tips on how to do it safely if you decide to take the risk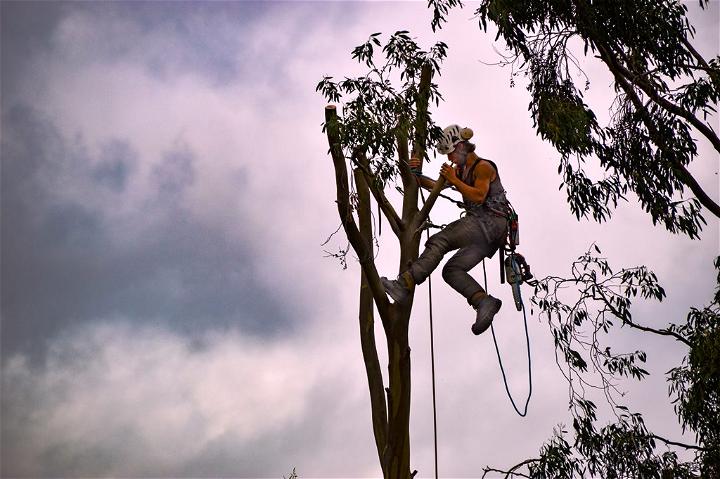 When Not to Try Tree Removal Yourself
There are several scenarios where attempting tree removal yourself could cause more harm than good. Here are some of them:
1) When the tree is close to a power line
If you are dealing with a tree that is too close to the power lines, it's best to call professional help. In these cases, electricity providers must be involved and have specific regulations that must be followed. An expert tree service provider will know exactly what needs to be done and how it should be performed to avoid accidents or hazards. In addition, professional tree removal services often have the specialized equipment necessary to safely and efficiently remove trees near power lines.
2) When the tree has become diseased or infested with parasites
Another situation where DIY tree removal is not recommended is when the tree has become sick or infested by bugs such as carpenter ants or termites. In these cases, an arborist can properly identify and diagnose the issue before removing the tree. If done incorrectly, these problems can spread to other trees in the area or cause further damage
3) When the tree is too large and/or too close to a structure
If you have a large tree near your house or another structure, it's best to leave the removal process up to an experienced professional. Not only will they be able to take care of any potential hazards that may arise, but they also know exactly what techniques need to be used for successful removal without causing damage
4) When there are multiple trees that need removing at once
If you have several trees that require removal at the same time, it's best to hire a professional with experience in handling multiple trees. This is because they can safely take care of all the trees in one go and make sure that everything is done correctly without any mistakes
When DIY Tree Removal Is Safe
Although there are certain scenarios where attempting tree removal yourself is not recommended, it can be safe in some cases. Here are a few tips on how you can do it successfully and safely:
1) Make sure that you have the right tools for the job.
If you decide to attempt tree removal yourself, ensure you have all the necessary tools and equipment before beginning work. This includes safety goggles, gloves, chainsaws, and other safety equipment. Having these items readily available will help ensure your safety throughout the process
2) Remove smaller trees or branches first
Before tackling larger trees, it's best to remove any smaller trees or branches you can handle yourself. This will help reduce the chance of injury and make the entire removal procedure much quicker and easier
3) Use a rope to pull down larger tree sections.
Using a rope is a good way to safely remove larger tree sections without putting too much strain on your body. Tie one end of the rope around the base of the section, then slowly pull it down towards you as you cut away at it with a chainsaw
4) Have someone else stand nearby for assistance.
DIY tree removal can be dangerous, and it is essential to take proper safety precautions. Having someone else stand nearby for assistance can provide an added layer of safety as they can act as a spotter, guiding you while you work. Additionally, they may be able to help if something unexpected happens or there is an emergency situation. Lastly, having another person around provides peace of mind that the job will get done safely and efficiently. In an injury or accident, having someone nearby could make all the difference in getting the help needed quickly. Ultimately, enlisting the help of another person when doing DIY tree removal is always recommended. It can ensure that both people are safe during the process, which should be everyone's top priority.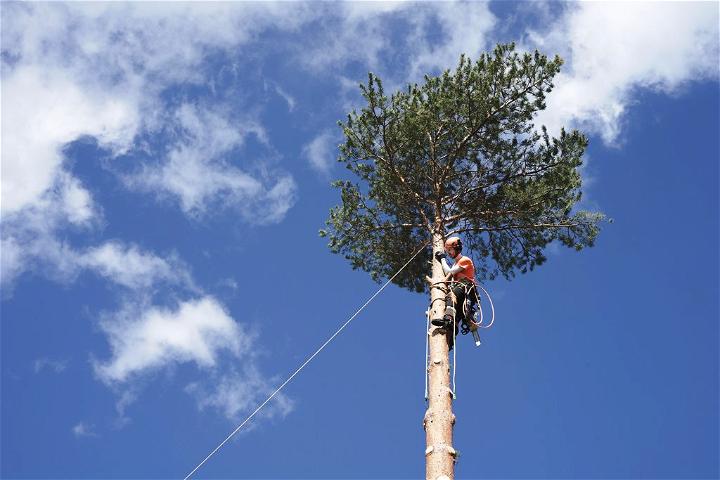 Tree removal can be tricky, so it's essential to make sure that any DIY attempts are made safely and correctly. Suppose you're unsure about tackling a particular job or believe one of the above scenarios may apply to your situation. In that case, it's best to leave it up to an experienced professional. Doing so will guarantee the safe and successful removal of trees while protecting you from potential hazards.