Few things in life beat the satisfaction of making things with your own two hands. Even if the end result is less than perfect, you still feel like an absolute champ for learning something new and being able to put your skillset to good use. Besides, these objects – however humble they may be – end up containing far more sentimental value than the odd knickknack you purchase from Ikea. We live in the era of fast fashion and cheap furniture you can buy with a few clicks online. While it's great to have that level of convenience, it does come at a price. So, if you're a person who loves all things DIY, it only makes sense to relish this character trait by nurturing it with a few more tips and tricks. The following are a few ways to help you further enjoy your hobbies, and make the best of them.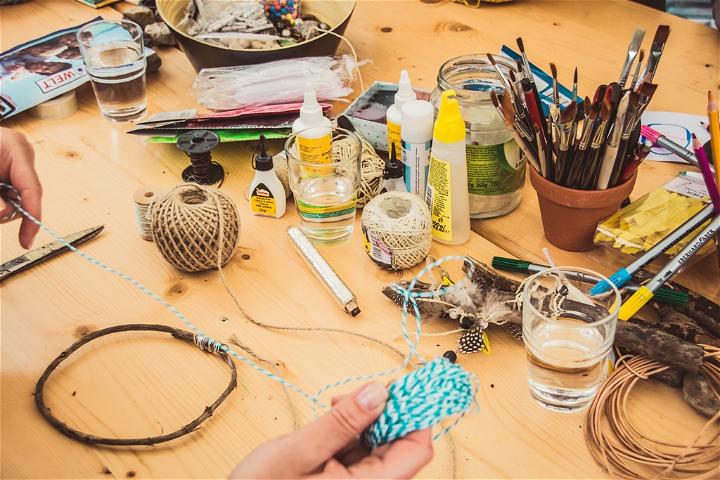 Assess Your Budget
The DIY ethos is usually taken to mean that you're trying to fix something or create a new thing, on the cheap. However, that's not always the case, and some DIY projects can end up costing you a pretty penny or two. It all boils down to your commitment levels, and what your project is about, ultimately. Are you trying to save money by not going to the experts, and fixing things yourself? Or is it about something deeper than that? If you genuinely want to master new skills and give someone – or yourself – the gift of a unique and irreplaceable object of your own making, then you would assess the situation differently. This also means that you would look at your budget differently. If you, say, want to build a totally unique bookshelf, then it makes sense for you to splurge on a few elements to help take your work to the next level. However, if you just want to repaint your house on the cheap, or fix the plumbing, then assess your budget honestly and don't spend money on bells and whistles. Not all DIY projects have to result in chasing the muse of inspiration – they're sometimes the result of necessity, and that is absolutely fine.
Do Your Research
A YouTube tutorial or a quick glance at an online page detailing how to make something of your very own can be a bit misleading. Not all the information will be accounted for, and it is advisable to do some research first before trusting a simple how-to page or buying the first gadget that seems as though it might fulfill its purpose. The detailed reviews of different crafting machines for you to pick up at freshlypickedblog.com will help you narrow your search considerably. The best DIY projects are those that have been carefully considered, and for which no stone has been left unturned. Depending upon the complexity of your undertaking, you could be shooting yourself in the foot if you don't take the time to research and outline what you're doing.
Safety First
DIY encompasses both gentler, safer fare like knitting and pickle making, to more complex and even dangerous tasks like building a new shed or a treehouse. In all cases, safety should be your main priority. As you research your project, take note of all the precautions and tools you need to use. Also, definitely invest in a solid pair of gloves, safety goggles, and a mask for more heavy-duty projects.
Start Small
A surefire way to discourage you from pursuing future DIY projects is to start with a gigantic project that is overly difficult, and never work up the will or energy to finish it. The best way to remain true to your DIY ethos and aspirations is to start small and build your skillset slowly over time. This will give you the confidence and wherewithal to gradually create something bigger, and continue to make the most of your new lifestyle as a committed DIY enthusiast. The long game works a lot better than biting off more than you can chew in this case.
Set a Schedule
It's tempting to get really excited about something and start a new project even while you're halfway through an old one. Try to avoid that at all costs. Besides the fact that you may be flushing money down the toilet by doing so, you may be wreaking more havoc in your home than necessary when dealing with a ton of half-finished projects.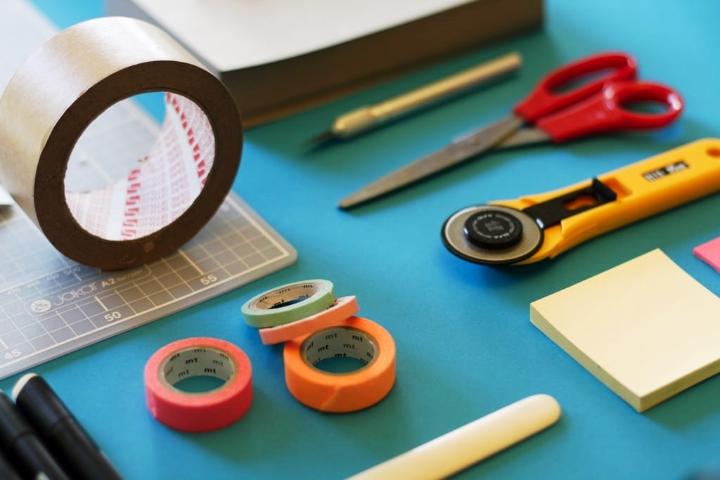 Whether you're a novice or someone who has a few projects under their belt, these tips should help get you reoriented in your quest to master the DIY revolution. Not only are they a great way to pass the time, but you may also be saving yourself quite a bit of money in the long run. It's easy to see the appeal of the DIY ethos, and the fact that it is time well spent for its devoted practitioners.