Jewelry is something that is always necessary to complete our look. Our liking's and disliking's are different regarding different jewelry items for example some people prefer wearing necklaces while some only like rings for the beautification of hands whereas others love bracelets.
Bracelets and cuffs looks super cool whether they are classic or modern they look great at all occasions. Here we will give you tons of tried and tested ideas of making cuffs and 14 DIY bracelets using affordable crafts and materials. This way you can make your very own personalized and customized bracelets that you can wear according to your color matching with the outfits. First we have a leather bracelet idea which is a heart leather bracelet idea using girlish colors so that the young girls would love these for themselves. Next we have another idea where colorful beads and are used to make a simple and elegant bracelet in no time. Follow the tutorials to learn the project step by step. Have a look at this adorable pom pom bracelet made with a few different colors of pom pom.
These hand ornaments are super soft and funky, perfect for little girls. Also you can make some braided bracelets with colorful strings and threads as these are the oldest styles of bracelets and yet evergreen. If you want to make some more classy and formal style bracelet you can use rhinestone to give that glamorous look along with the simple threads. Wire bracelets are also very in these days and looks exceptionally attractive and cool. Use a competitively flexible wire for this project and bend it in your desired shape and enjoy wearing this signature masterpiece of yours. Macrame is yet another tool for making bracelets to enhance the beauty of your hands, add some beads in the middle and hooks in the end to make it look more perfect and complete. Besides this you can also make some friendship bands in the old style and wear a few of them together with your casual outfits.
Share these amazing ideas with your friends also as all of these projects are so simple yet classy. It's always best when we create our stuff at home according to our choice and wear them accordingly with the outfits.
DIY Heart Leather Bracelet: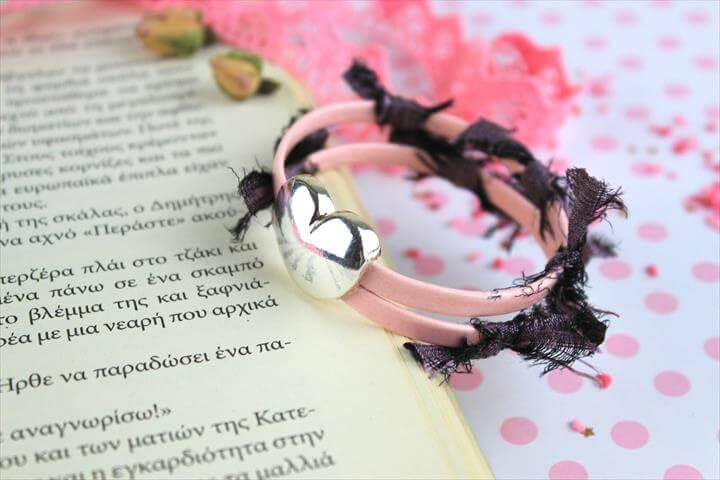 Image: efzincreations
Bitty Beads DIY Bracelet: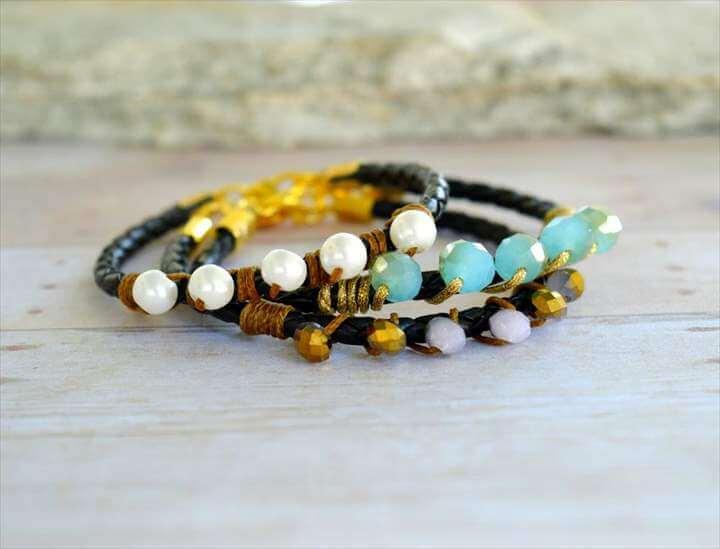 Image: thrillbites
Pom-Pom Bracelet – Wool Bracelet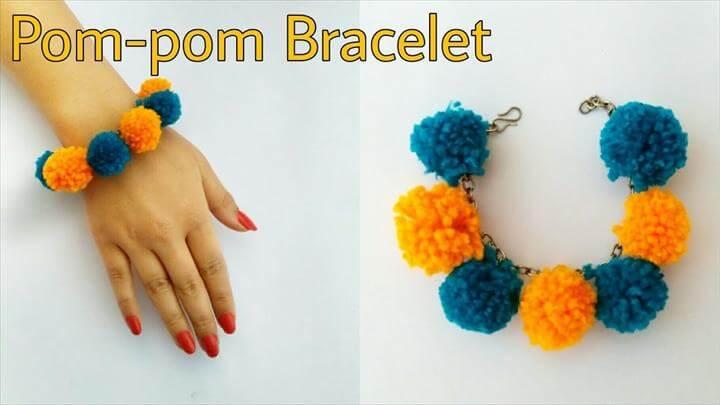 Image: mycrafts
Braided Bracelets: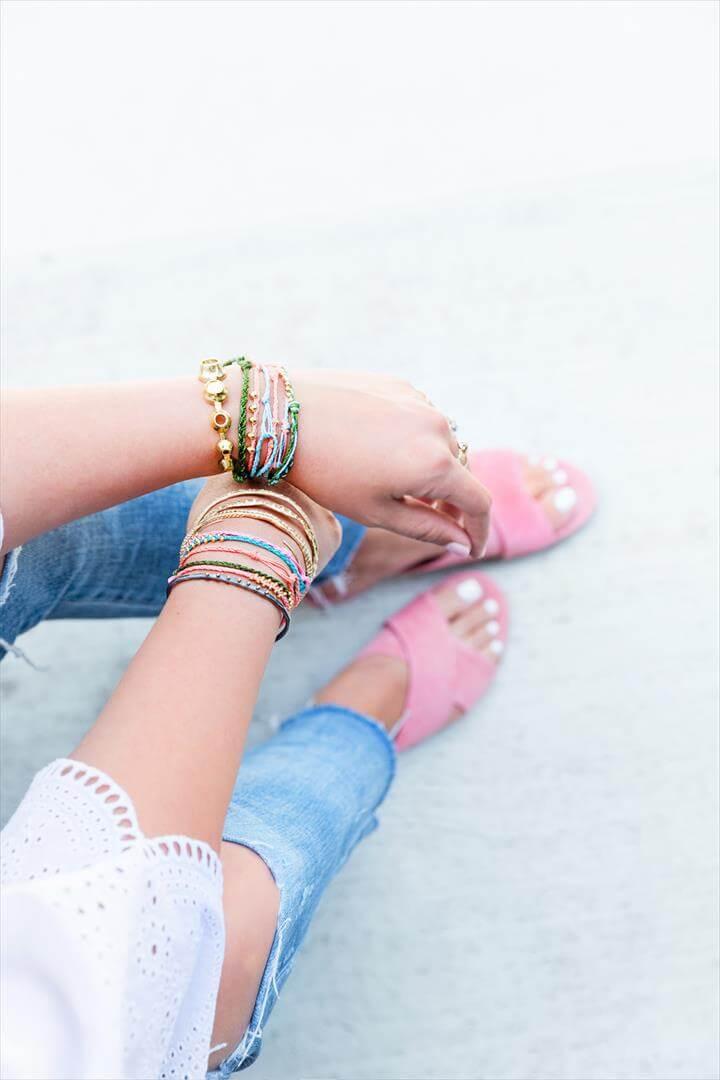 Image: honestlywtf
Colorful Thread With Chain Bracelet: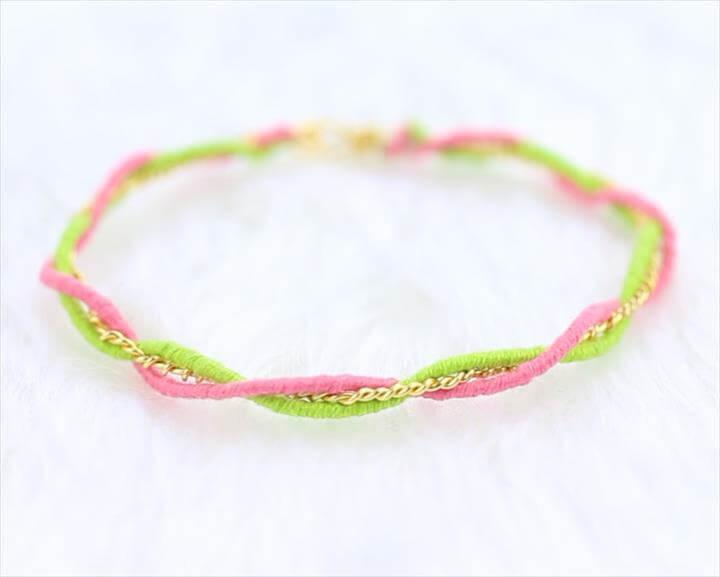 Image: instructables
Braided Thread & Rhinestone Bracelet: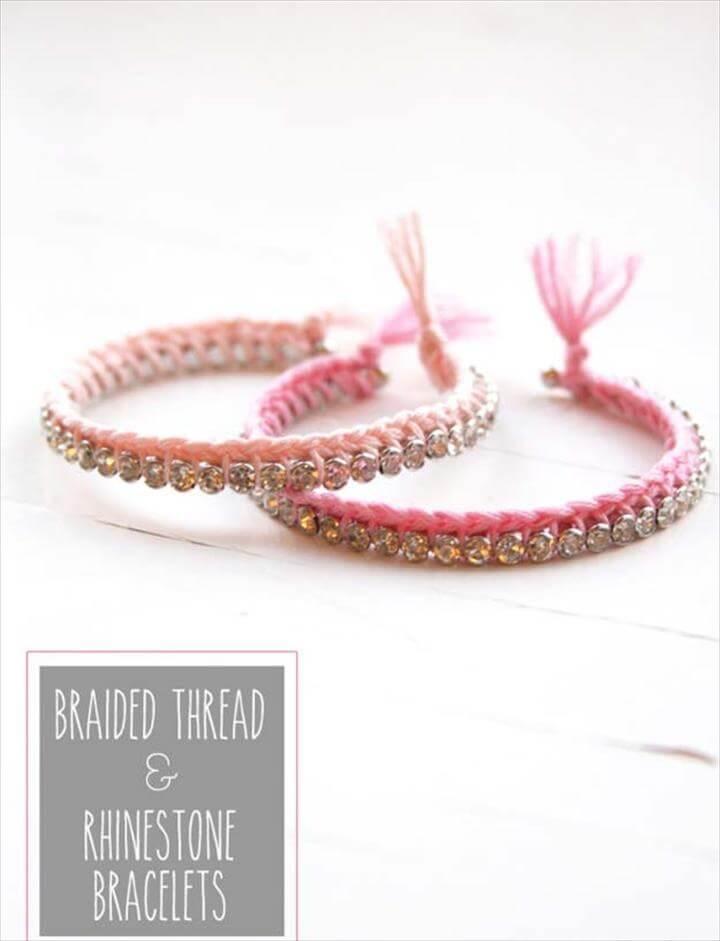 Image: flamingotoes
Triangle Wire Bracelet: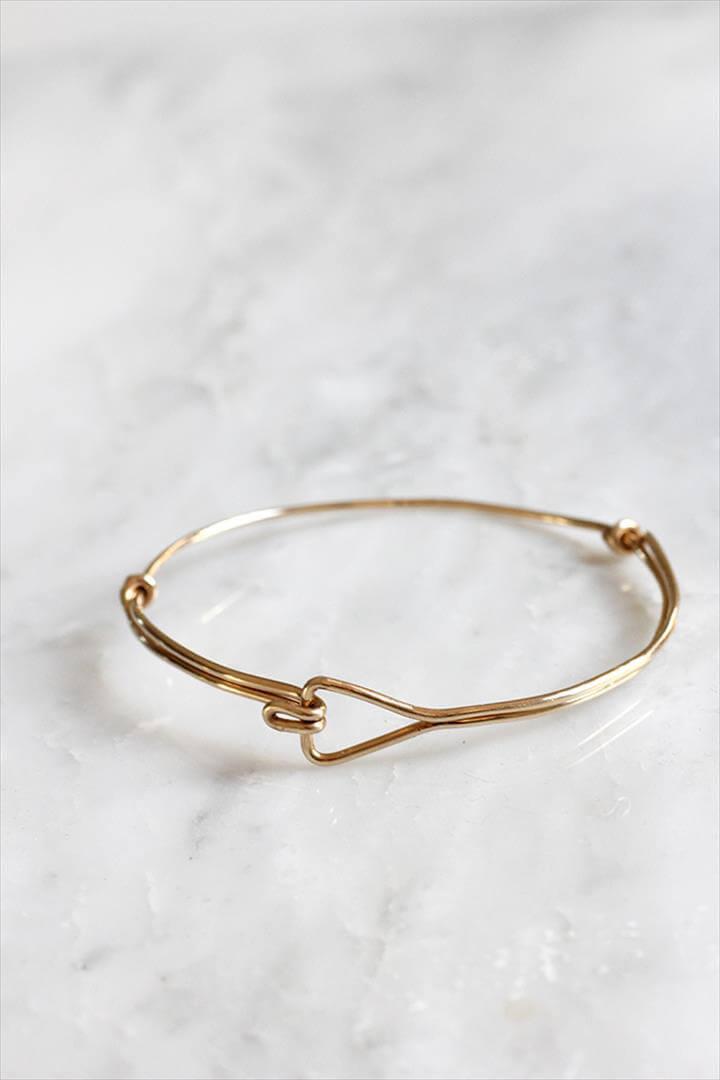 Image: ispydiy
Easy & No-Tools Bracelet: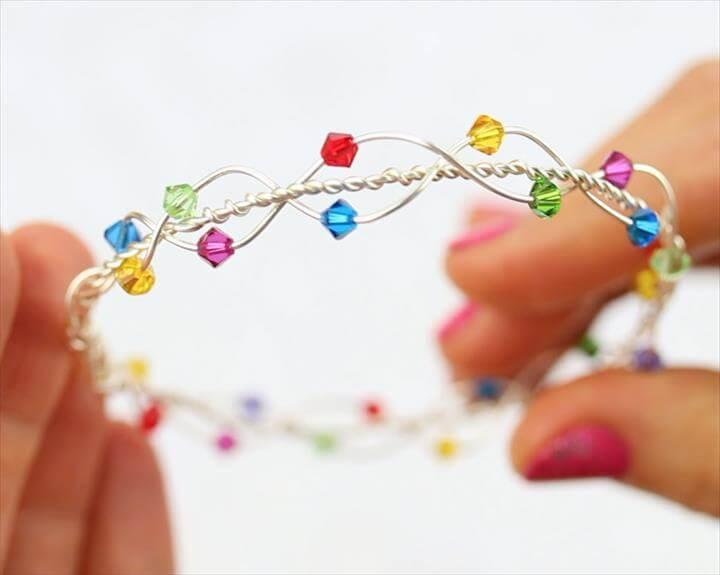 Image: instructables
Pandora Style Macrame Bracelet With 3 Beads: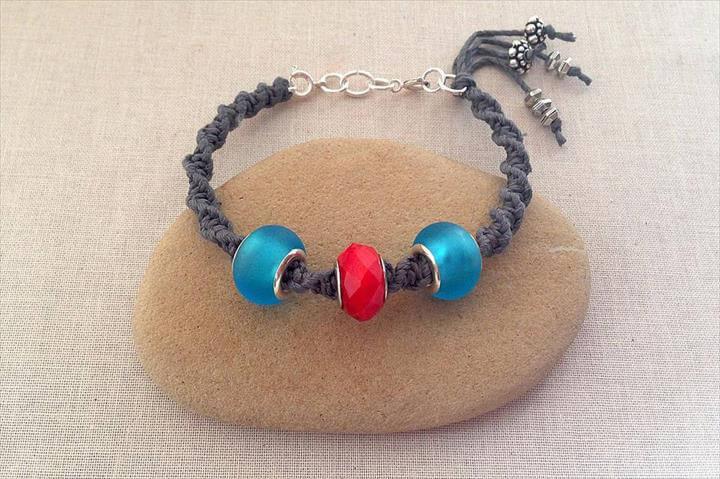 Image: thesprucecrafts
Beaded Hemp Bracelet: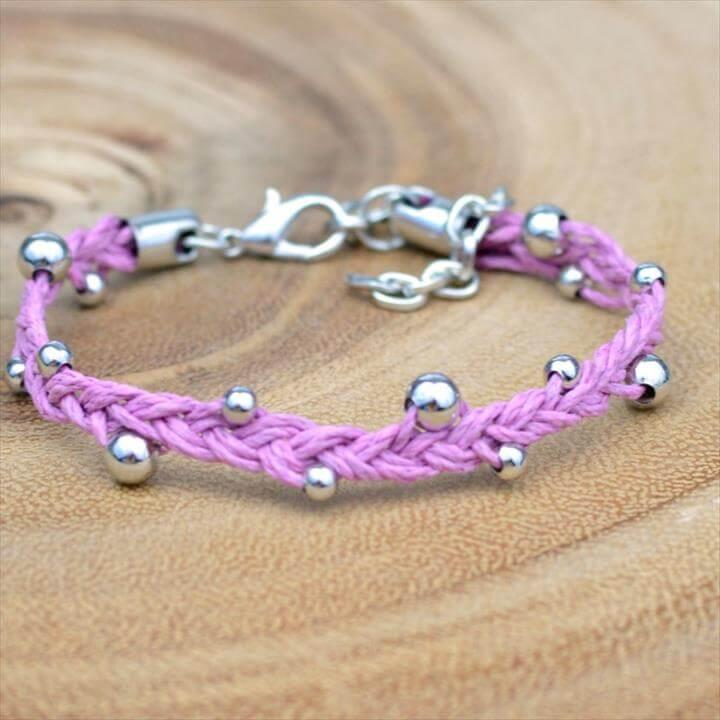 Image: blitsy
Bracelet With Old Brooches Tutorial: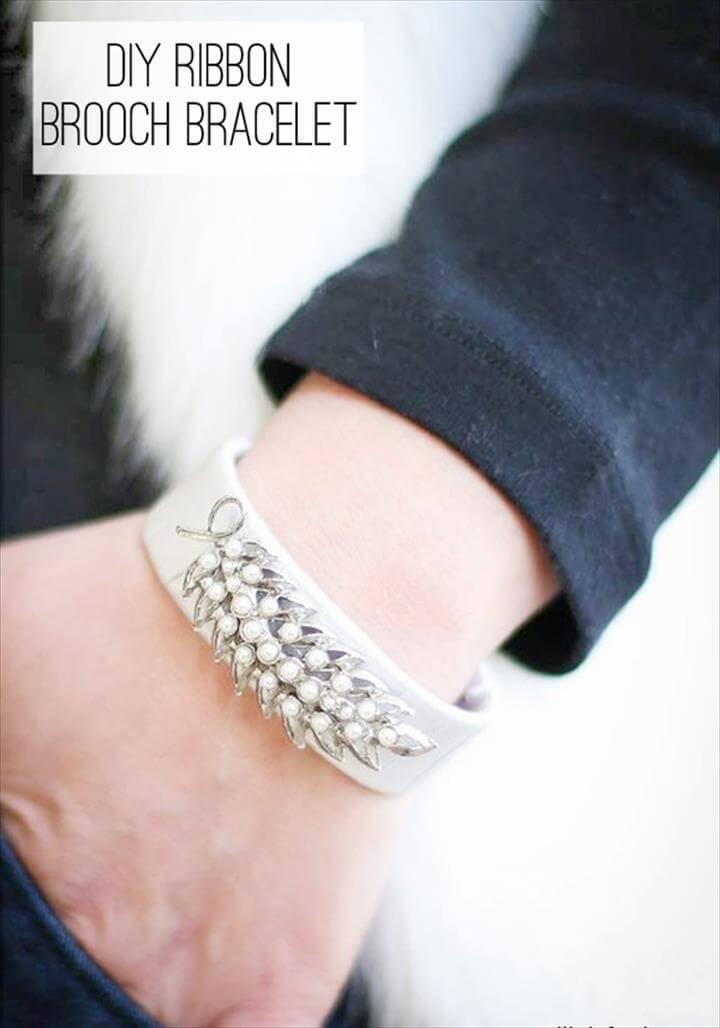 Image: petitelefant
Square Knot Bracelet For Friendship: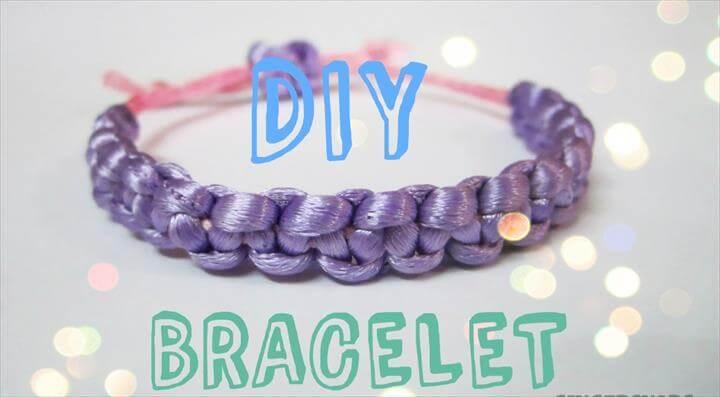 Image: gingersnapsxoxo
Elastic Stretch Bracelets – Skull Bracelets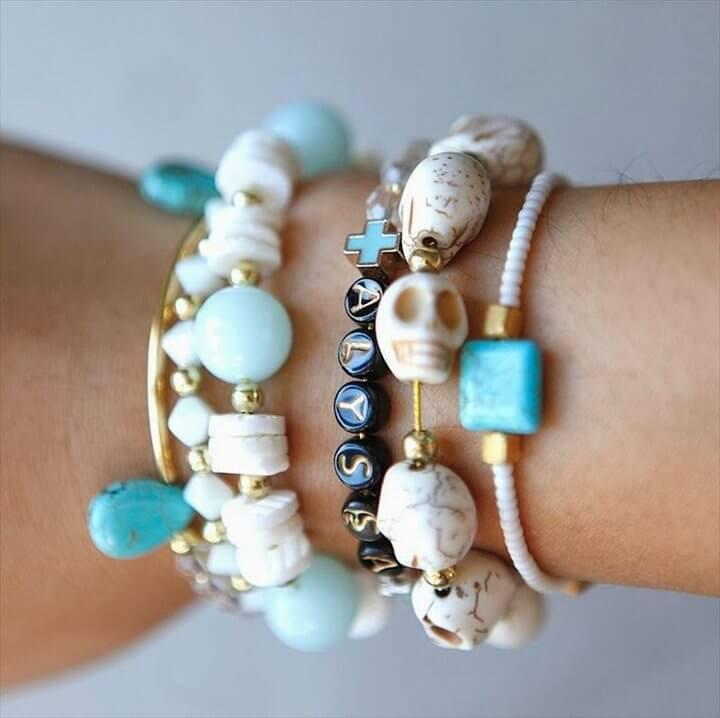 Image: hellowhimsy.blogspot
 Ribbon Wrapped Chain Bracelet: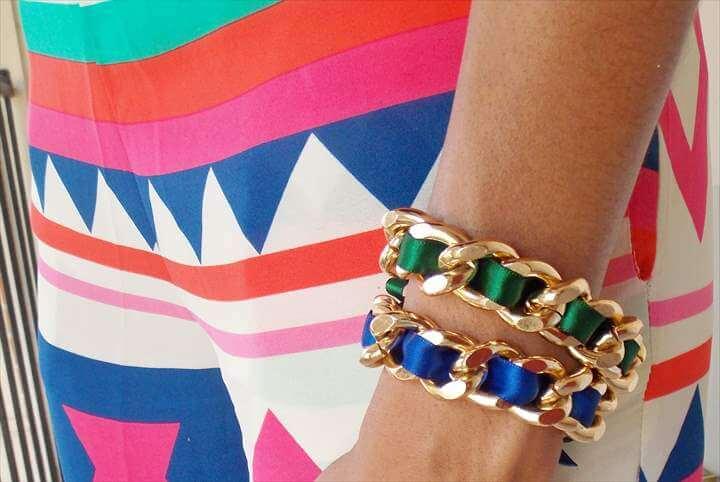 Image: whybuyitdiyit.wordpress