There are so many things that become a symbol of a relationship and bracelets are one of them. Yes, the bracelets are the symbols of love and friendship as they are used as the most gifted items to the dear and near ones. And it is like adding more warmth and emotions to these gifts when you make some bracelets on your own. So here we have brought to you these easy and stylish handmade bracelet ideas to make and symbolize your love and friendship in the most heartfelt and heartwarming way. Not only to your friends and the best friends but these lovely handmade bracelets are best to gift to anyone you love and adore.
The best thing about these handmade bracelets is that they are easy and quick to make with the cheapest of the supplies lying around. You can make wooden bracelets by painting up the wooden bangles in colored blocks and then adding tassels to them. OR you can simply turn to the traditional and custom made bracelets with the beads to look just so much fun in the arms. Last but not least the bracelets for the little ones can be made out of the Popsicle sticks being glued with some colorful papers and they would surely love them.
Here are some of my previous posts of free handmade bracelets and free tutorials:
How To Make Adorable Bangle Keychain Bracelets: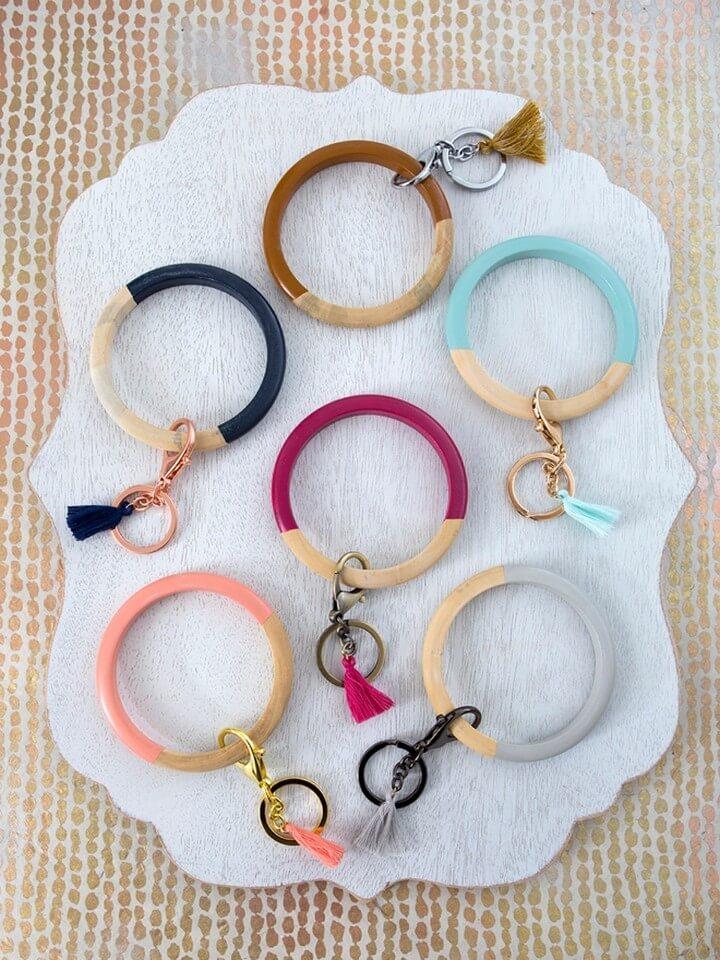 You are going to fall in love with these adorable bangle keychain bracelets for being so quirky and cool. The wooden bangles have been spray-painted with acrylic paint and that too in double hues. Lastly, add a keychain and a tassel to your wooden bangle and you have got the most amazing and functional bracelet ever.
Tutorial: somethingturquoise
Easy Beaded Pearl Bracelet: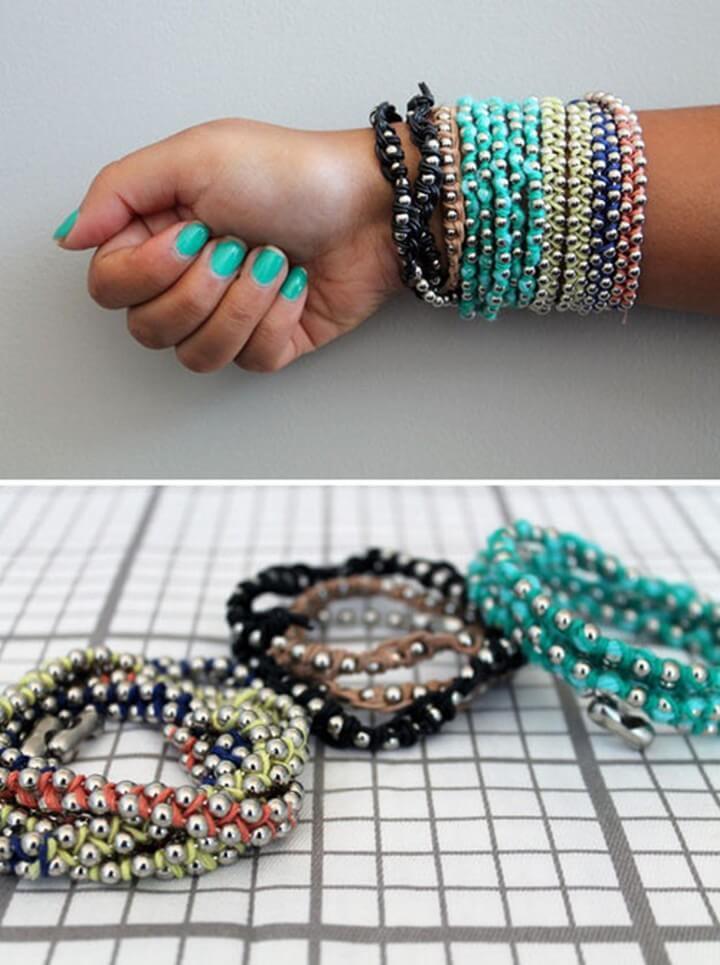 If you also love to wear those multiple rings bracelets in your arms then making these easy beaded pearl bracelet ideas is just the perfect for you. Using a bunch of the yarn hues and the small silver pearl beads you can make these amazingly cute and pretty bracelets on your own. Check out the details here!
Tutorial: brit.co
Wooden Washi Tape Bracelets: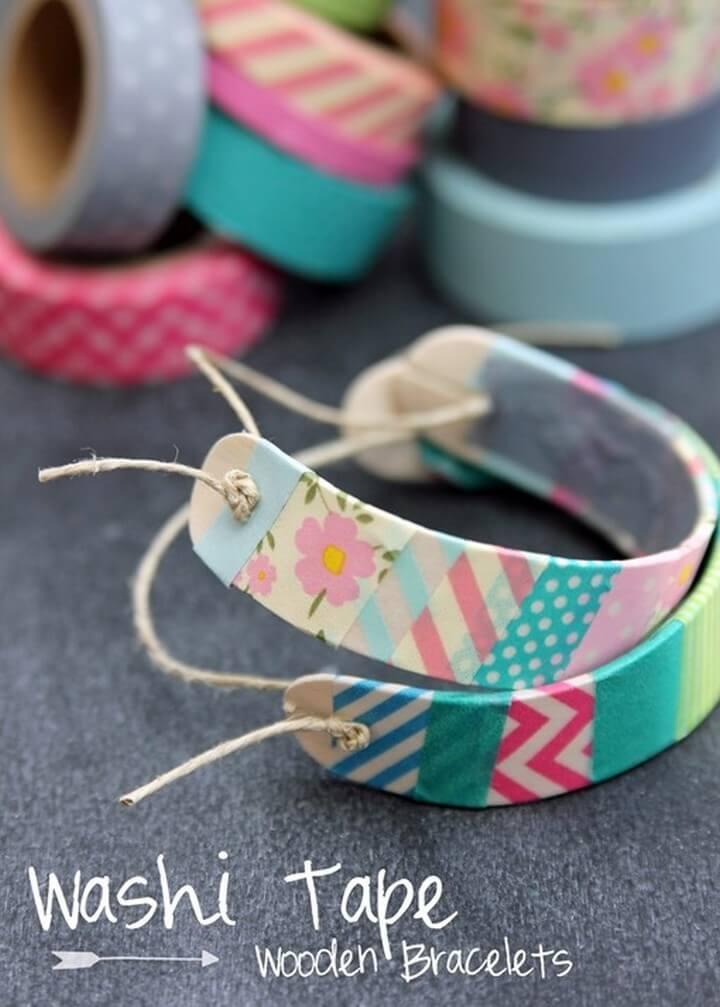 Your kids are going to love these adorable wooden washi tape bracelets for the summer fun. The wooden Popsicle sticks have been decorated with multiple washi tapes in different designs and colors. Then using some yarn on the drilled holes on the sides of sticks you can easily complete these lovely washi tape bracelets.
Tutorial: mamamiss