Find some of the most exciting 15 Awesome DIY Leather Clutch Ideas and Tutorials over here. These are the latest ideas and trends put together for you to make use of them and add a bunch of new clutches to your collection and that too in your favorite fabric, leather.
See this beautiful eye-catching leather strap clutch tutorial which is as elegant as the name indicates. Colors depend on your own choice but leather usually looks crazy in its original fine shades of browns, whites, and blacks as shown in the below pictures. As polka dot crafts are in fashion once again, so here is for you a metallic dotted clutch in a combination of white and copper. You can also make this textured leather clutch easily by following the instructions in the tutorial.
We also want to give you some ideas for making some no-sew clutch which looks perfect for your evening parties. Here is a combination of two fabrics, cotton and leather clutch which looks very trendy and exciting and can go with the casual outfits on a sunny day. Yes! An envelope clutch purse has a contemporary urban look and its definitely a show stopper this fall. This leather envelops are so impressive when you carry them to your workplaces.
Do try at least one if not all of these DIY trendy and latest clutch ideas. These are too cool to try alone so invite your friends over this weekend and make some according to these tutorials. Make use of the links that have been provided here and show your skills to the world.
Leather Strap Clutch Tutorial: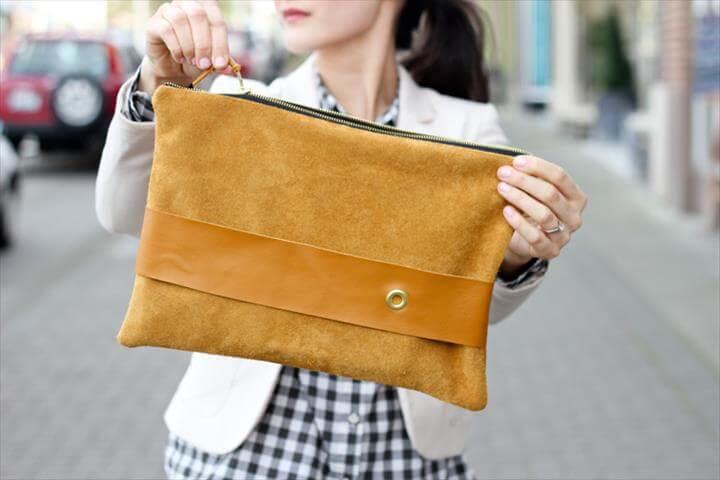 Image: deliacreates
Metallic Dotted Clutch

: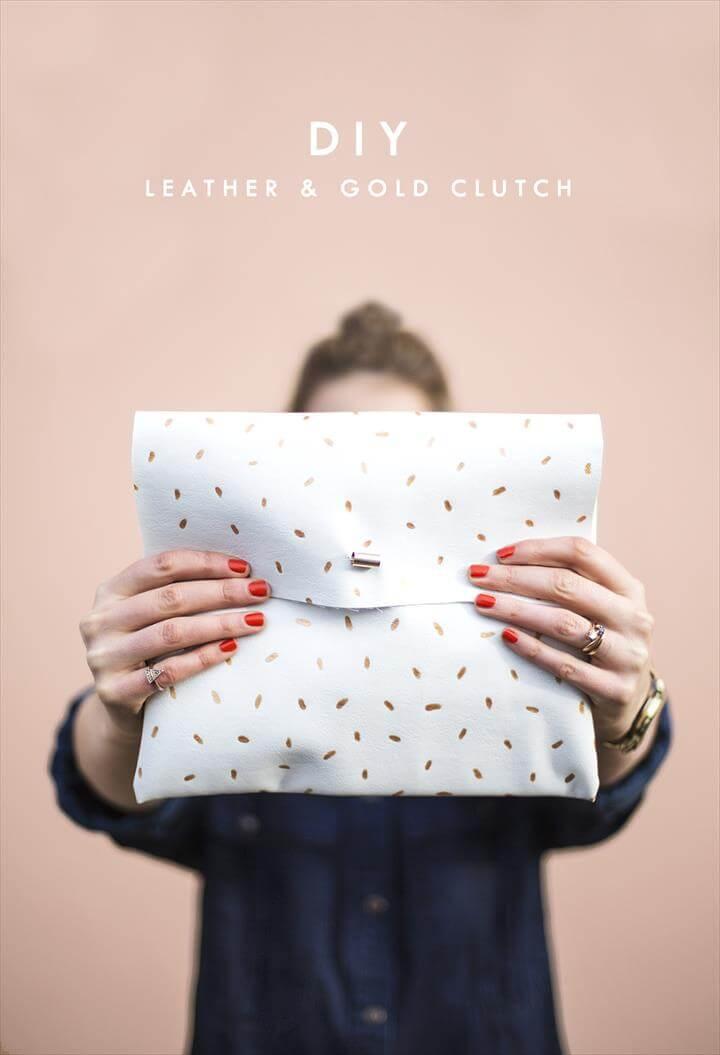 Image: thelovelydrawer
Textured Leather Clutch: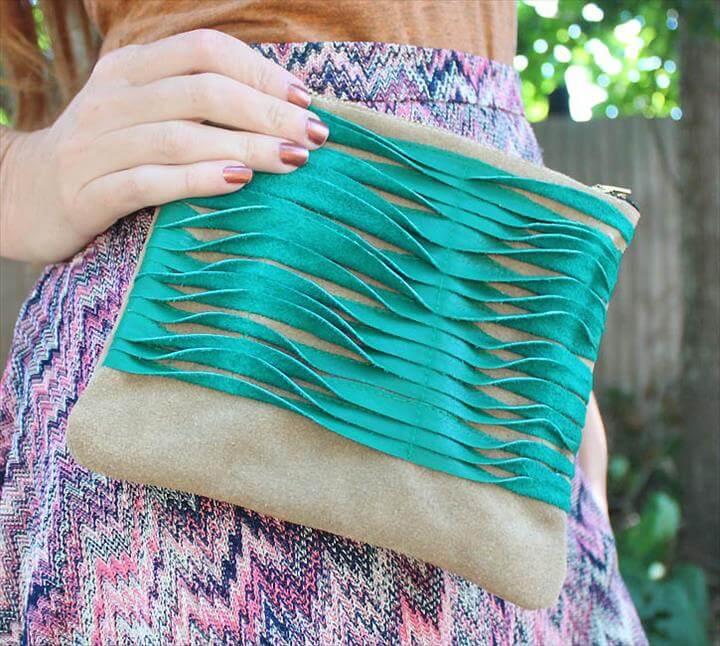 Image: gina-michele
No-Sew Clutch: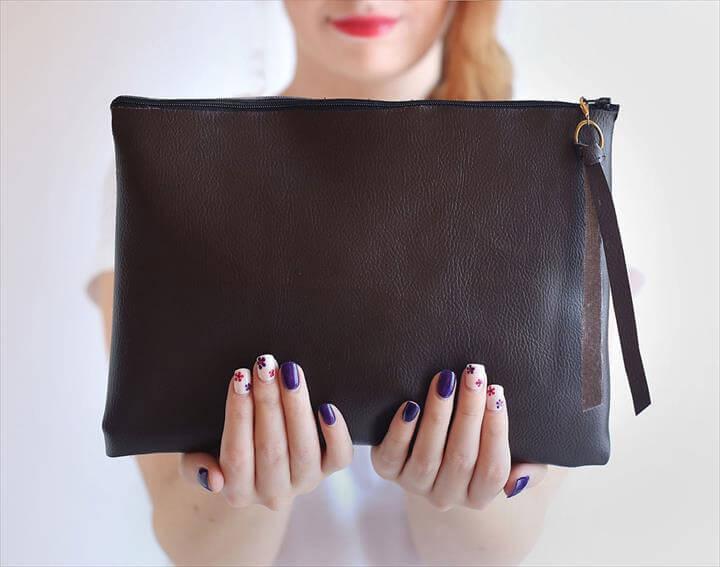 Image: brit.co
Cotton + Leather Clutch Purse: DIY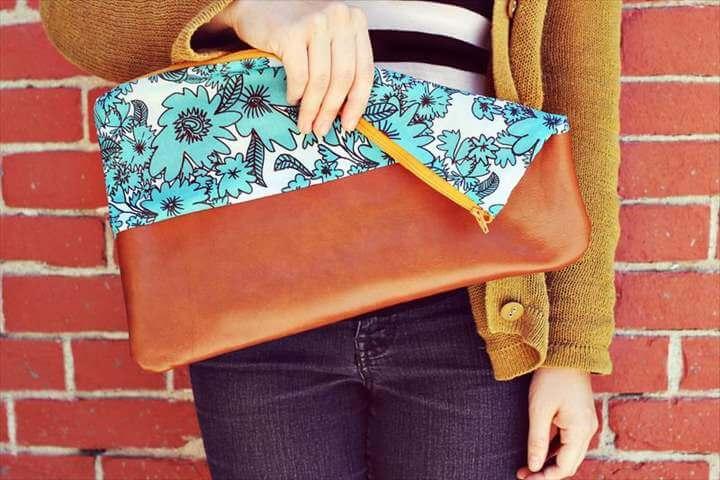 Image: abeautifulmess
Envelope Clutch Purse – Striped Envelope Clutch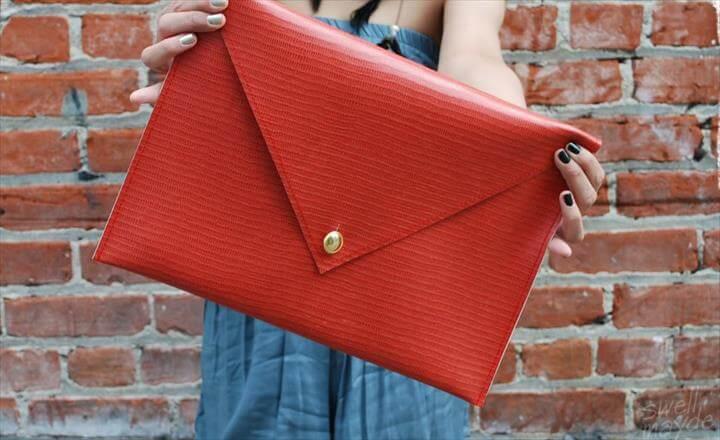 Image: instructables
Classic Leather Envelope Clutch: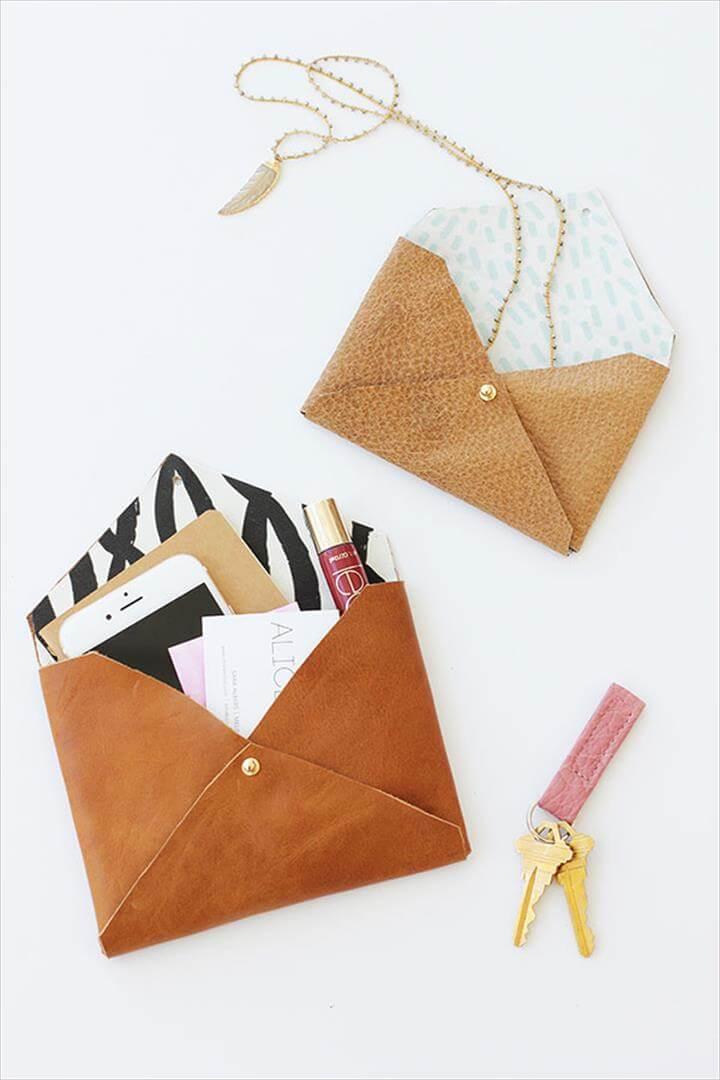 Image: aliceandlois
Leather Strap Clutch Tutorial

: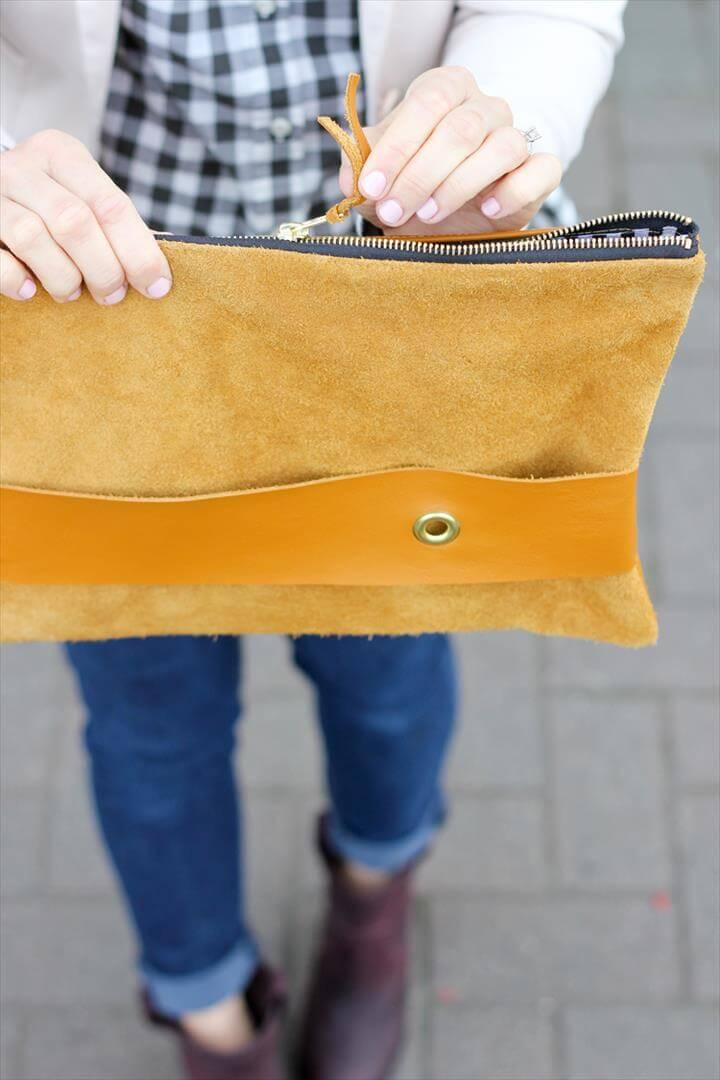 Image: deliacreates
Cotton + Leather Clutch Purse: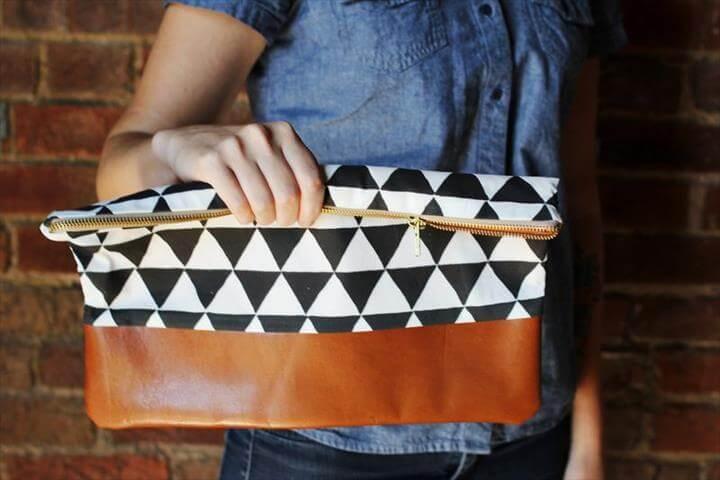 Image: abeautifulmess
Fringe Clutch Bag Tutorial

: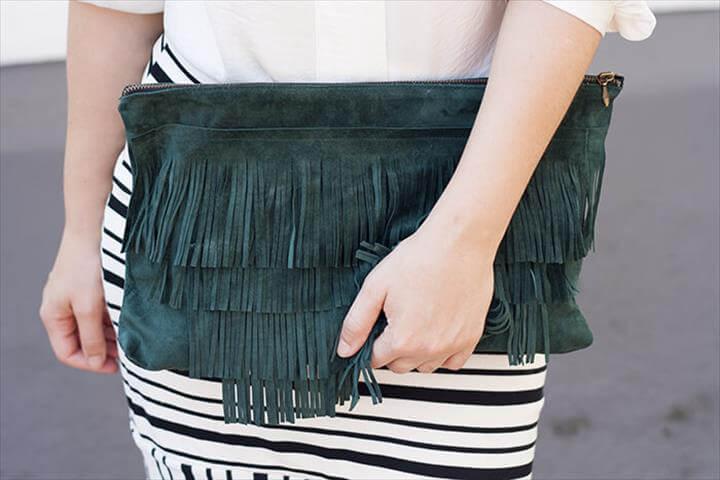 Image: pearlsandscissors
Leather Clutch Bag

: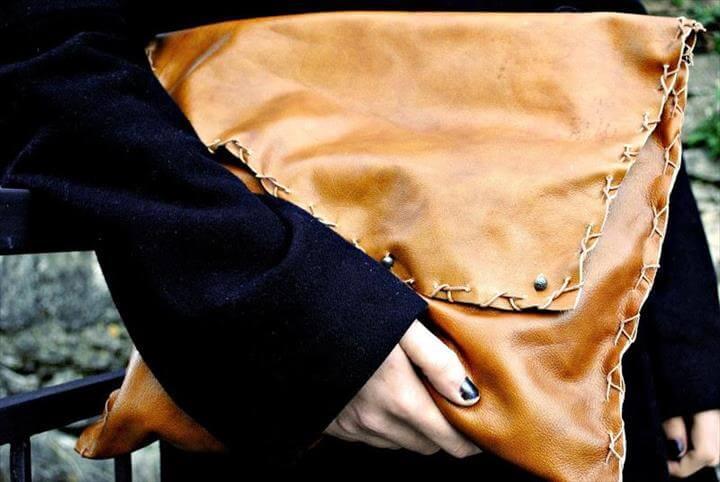 Image: beadandcord
Leather Clutch: DIY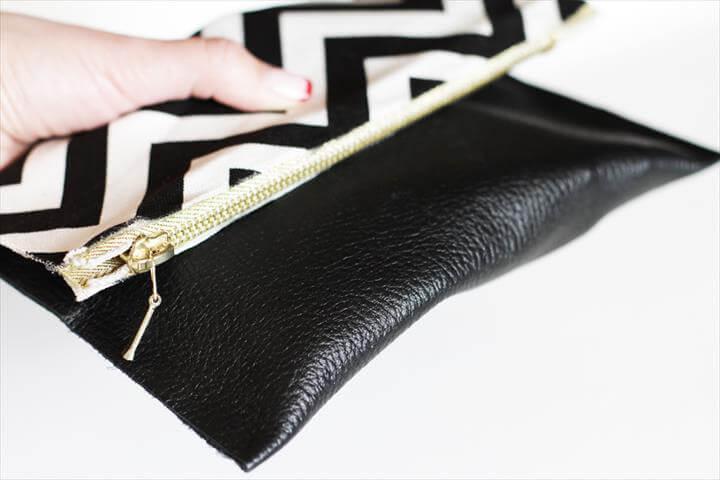 Image: lilyshop
Envelope Bag Clutches

: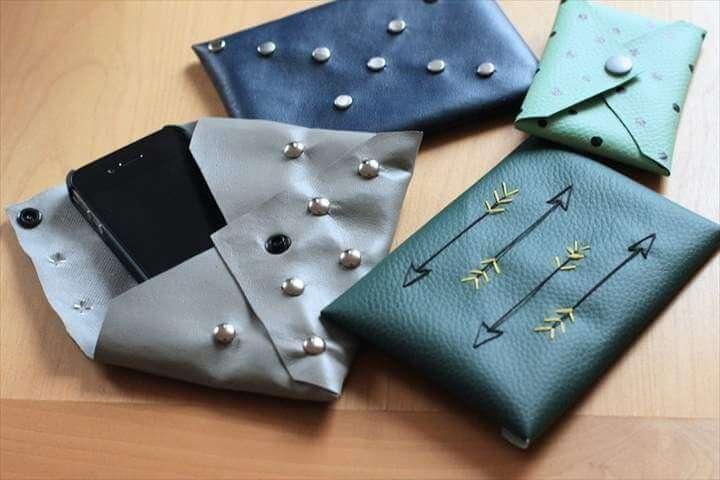 Image: cutoutandkeep.net
Valentino-Inspired Studded Leather Clutch

: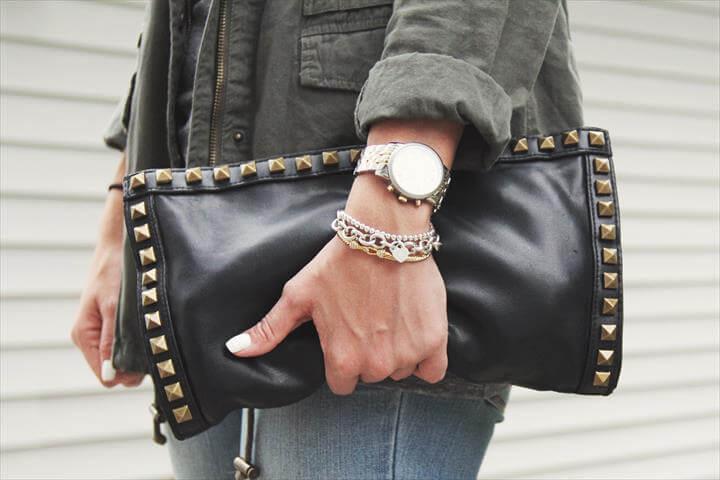 Image: cortinsession
Embellished Clutch Bag

:

Image: handbag