People who love plants are always fond of new homes for their pets. Here we will show you how pallets can be so beneficial and decorative for your plants and can be done simply with only a little effort.
The first one that we have here is a wall pallet for your plants which is not only simple but enhancing for your garden area. The next one we have is again a vertical planter that's takes the natural beauty of plants to a next level both in terms of their decoration and placement. The next one that we have here is the one with wheels on the bottom and so is highly convenient when it comes to changing its place. This planter does not have only one slot but has multi slots in order to adjust more plants.
Have a look at this Pallet wheelbarrow planter which looks super delightful and adorable and is a latest trend these days. This planter is again made of wood but has been a given shape of a watering can and looks so relevant. You can also bring some colors to your project and paint by painting your pallet in beautiful rainbow colors like you can see over here.
Have a look at these herbs grown gorgeously in the garden including tea and some others. In the next project not only the pallet but some baskets are also reused in order to turn them into planters for these biological friends. Similarly you can also use compost bins also for this purpose. Besides this we have other diy planter boxes as this pallet herb gathered in vertical position in the garden. You can also make flower pallets for your garden with colorful flowers. If we add the rolling legs to our pallets we can make the movement easier and can change the decoration whenever we want to.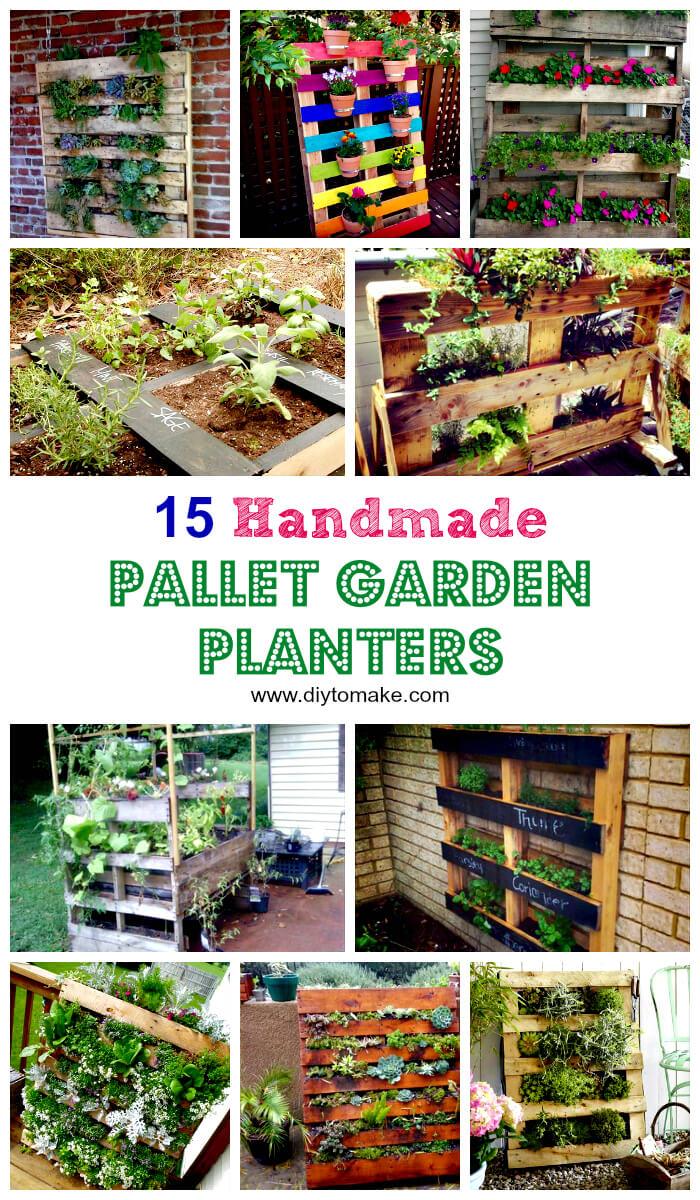 Try these 15 Handmade Pallet Garden Planters for your beloved garden to satisfy your love for the plants. All the above diy ideas are super easy and successful.
Wall Garden Pallet Planter: DIY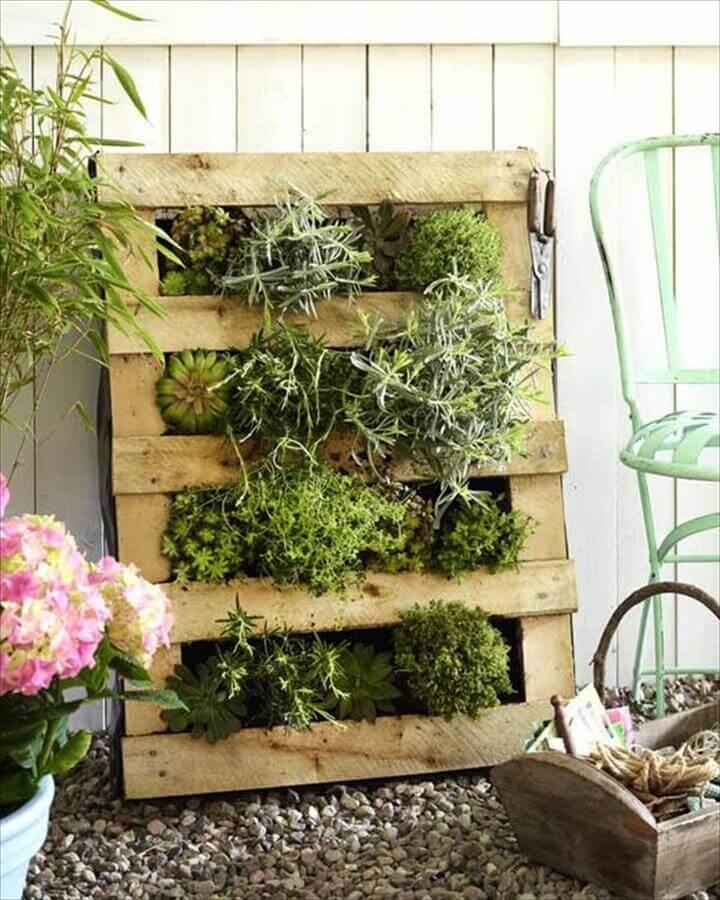 Image: guidepatterns
Vertical Garden Pallet Planter

: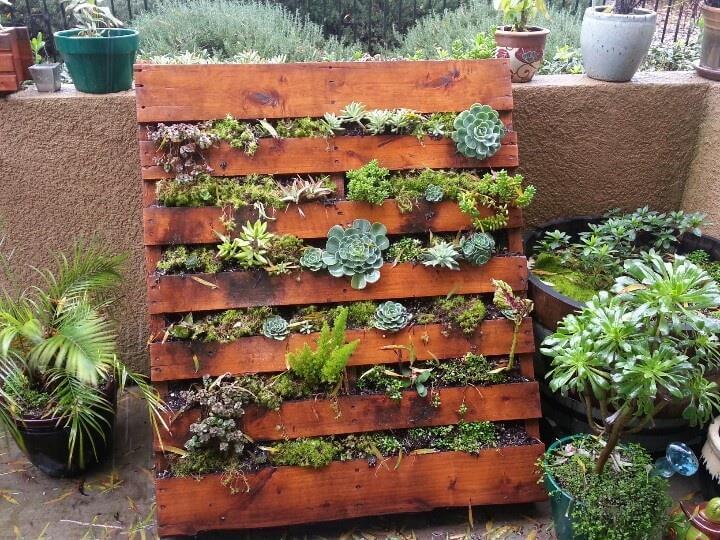 Image: patternshub
Vertical Wall Garden Pallet Planter

: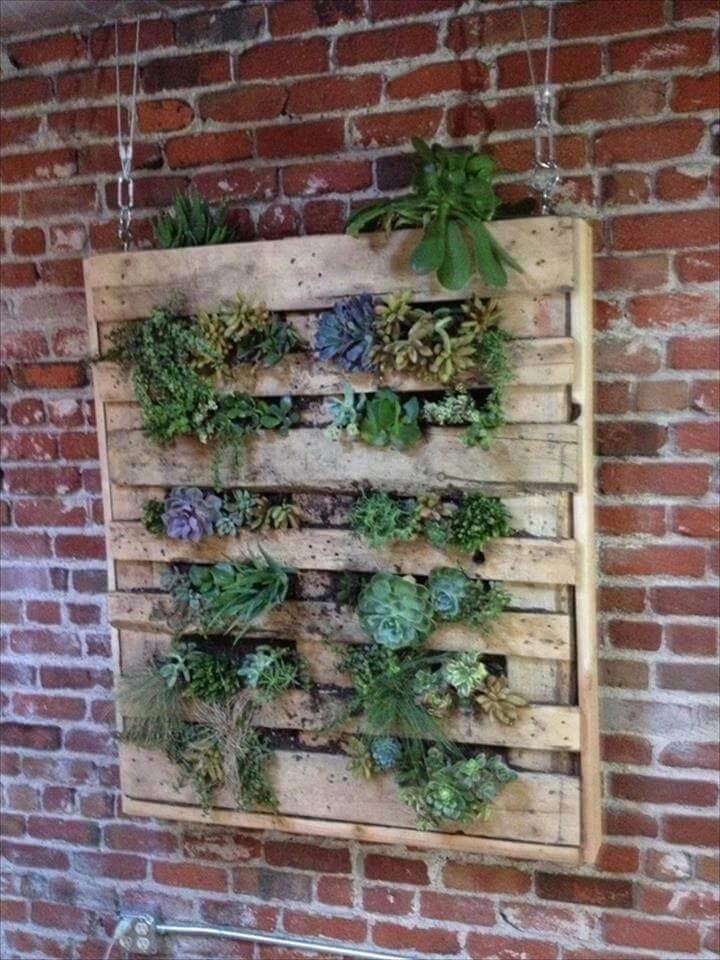 Image: guidepatterns
Rustic Wooden Multitiered Pallet Planter With Wheels

: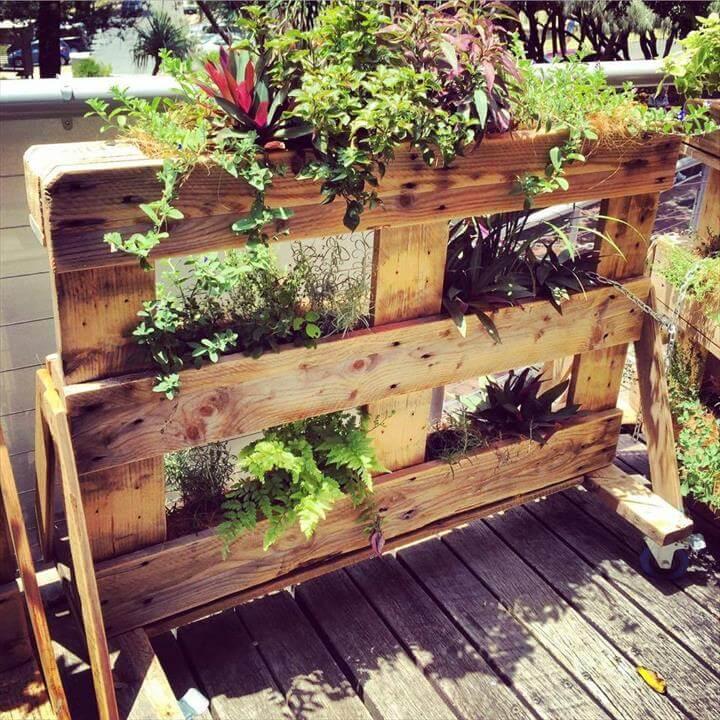 Image: etsy
Reclaimed Pallet Wheelbarrow Planter

: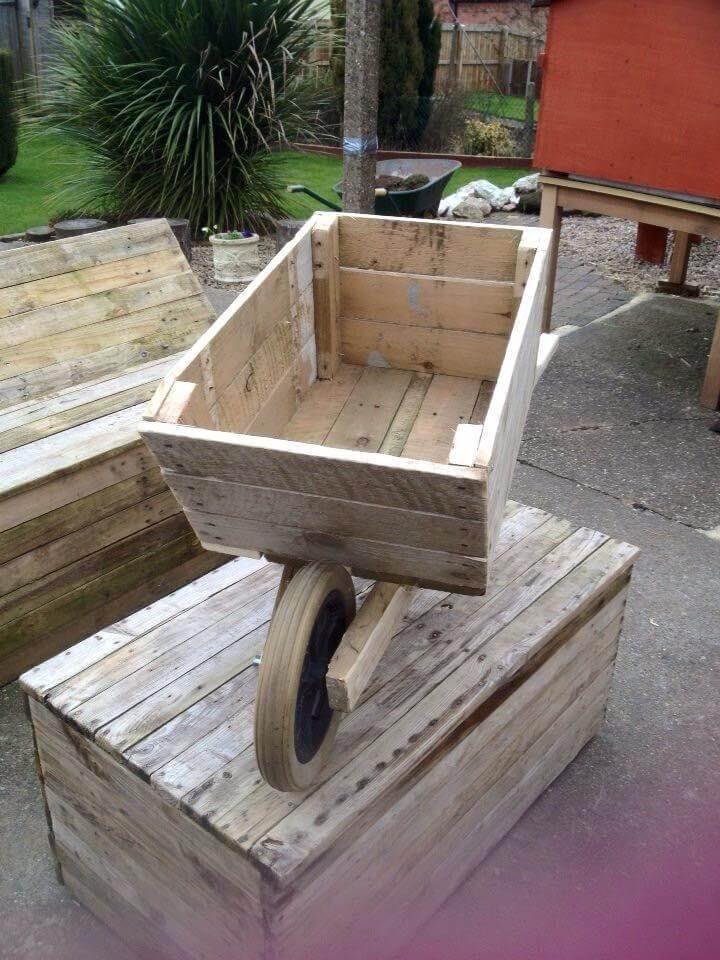 Image: ideas2live4
Wooden Pallet Watering Can Planter For Garden

: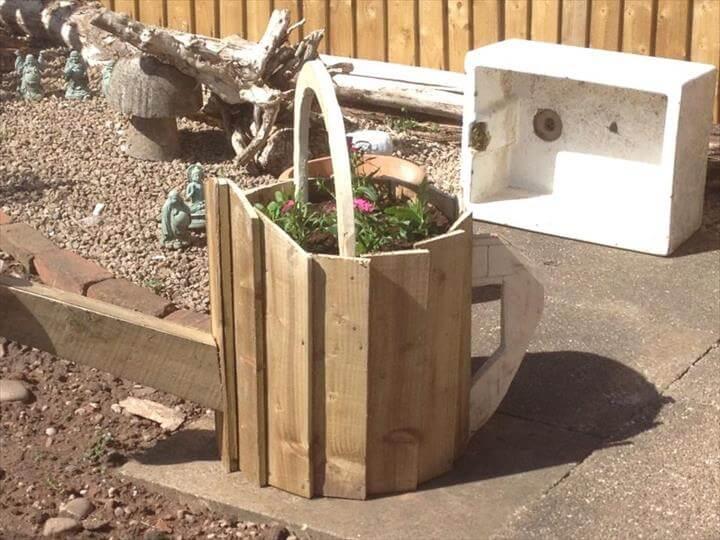 Image: michaelsitz
Rainbow Pallet Flower Planter: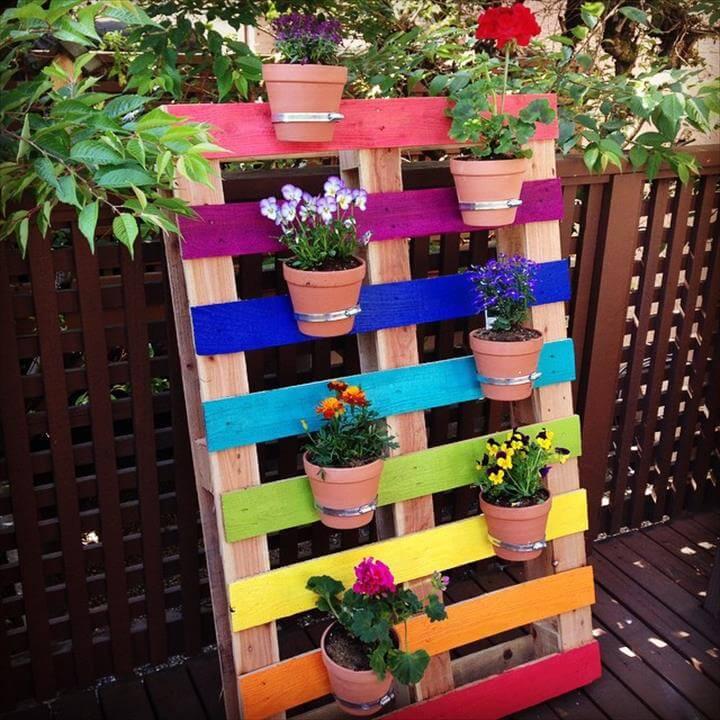 Image: hellocreativefamily
Low Cost Herb Garden Idea

: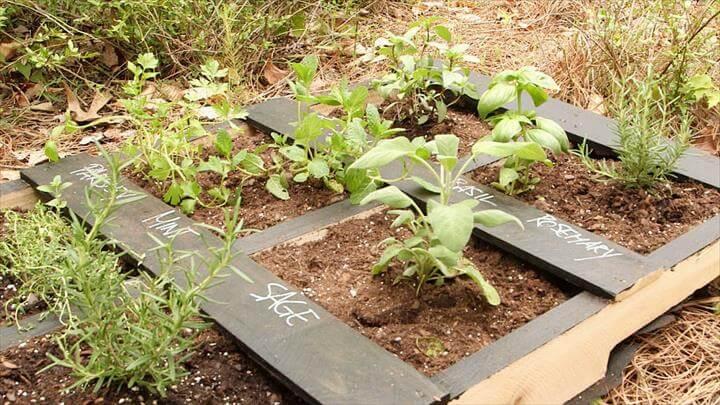 Image: youtube
Recycled Pallet & Basket Planter

: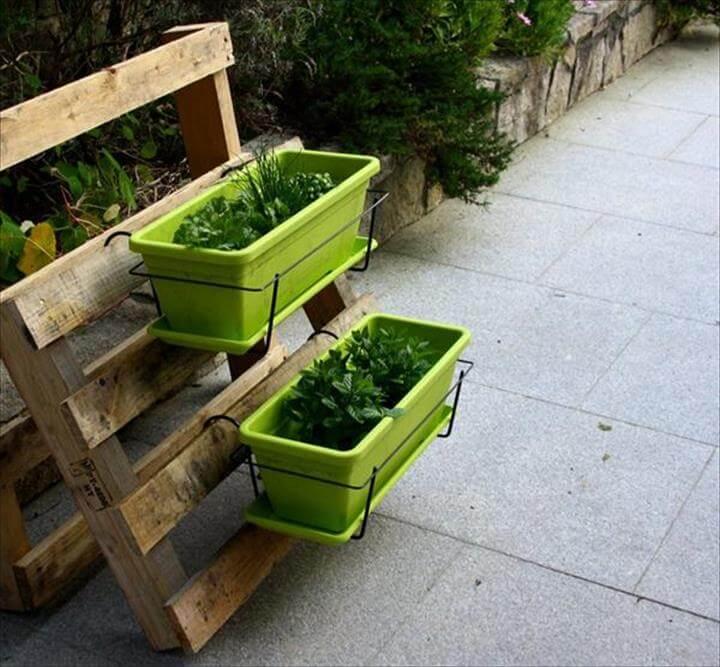 Image: cornflowerbluestudio.blogspot
Pallet Garden Planter Pallet Planters & Compost Bins

: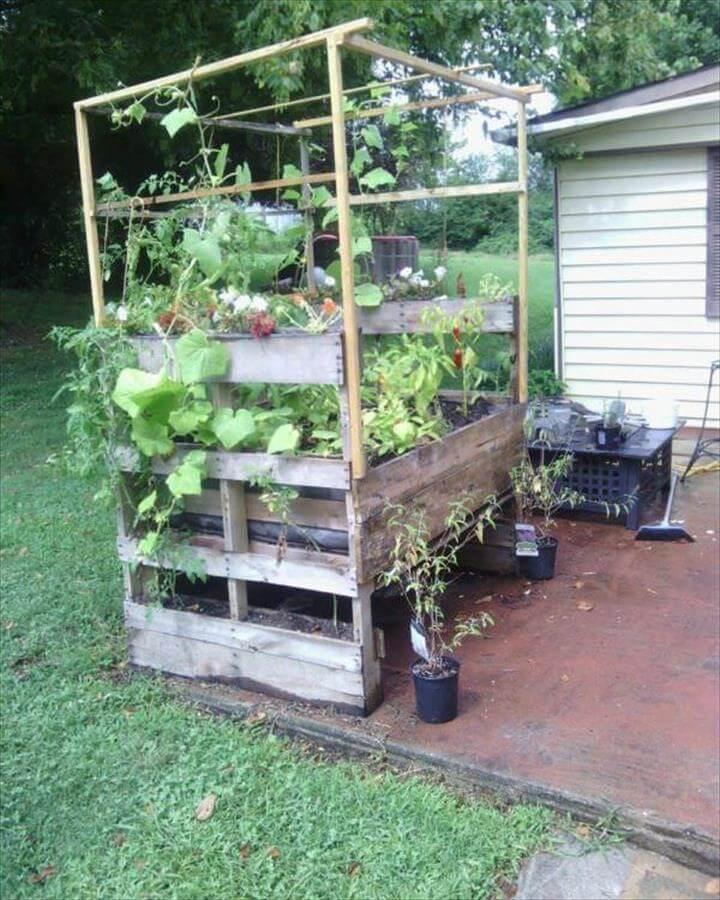 Image: 1001pallets
Pallet Garden Planter Box

: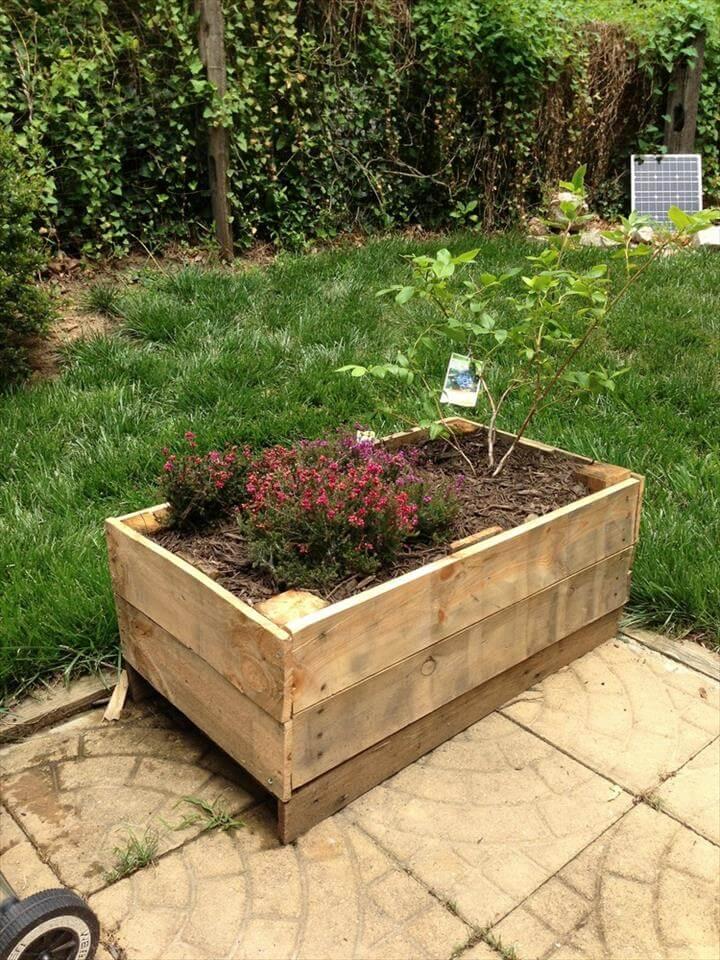 Image: palletwoodprojects
No-cost Pallet Vertical Garden Planter

: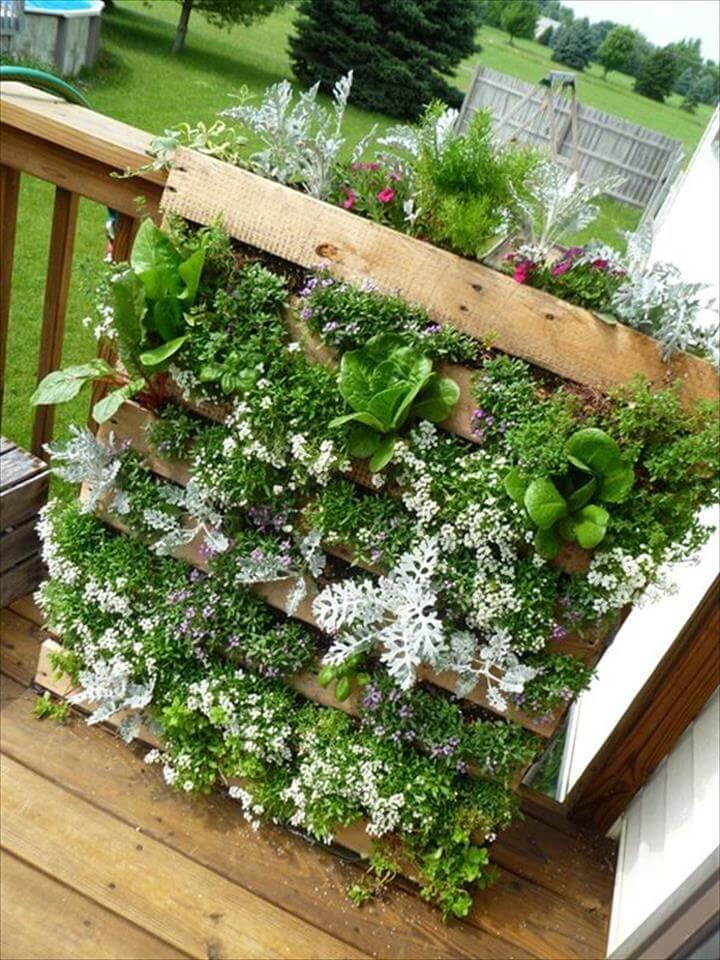 Image: palletwoodprojects
Pallet Vertical Herb Garden: Hanging Planter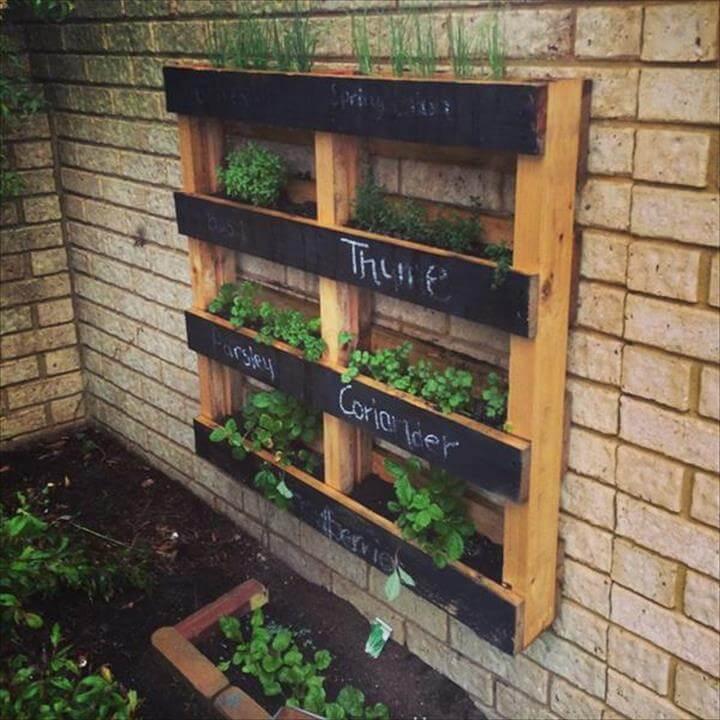 Image: luxuryhomestuff
Flower Pallet Garden

: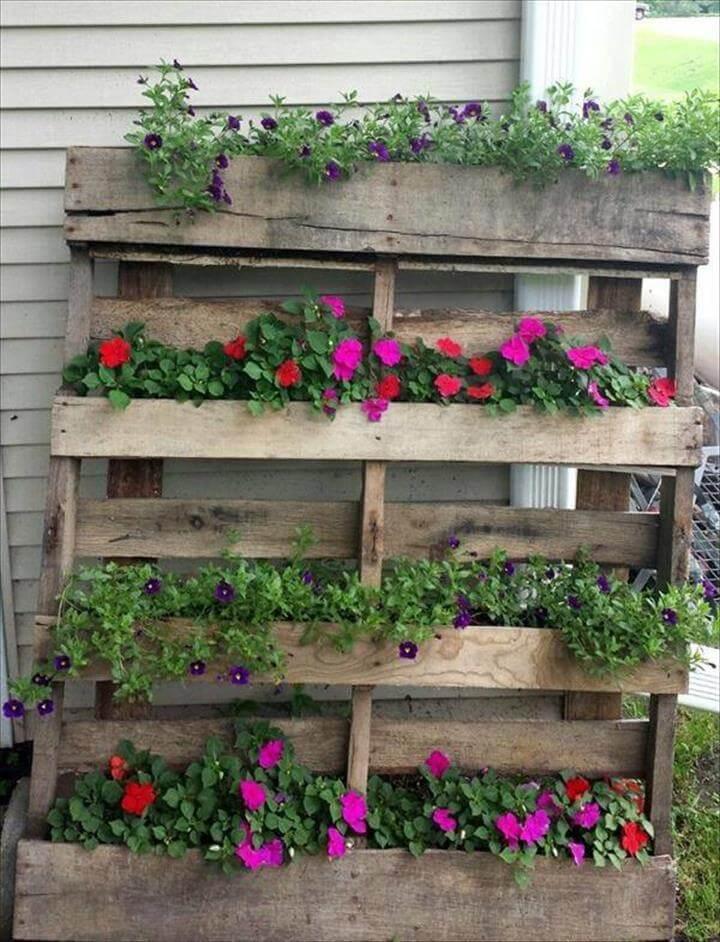 Image: diyshowoff
Pallet Planter With A-Frame Rolling Legs: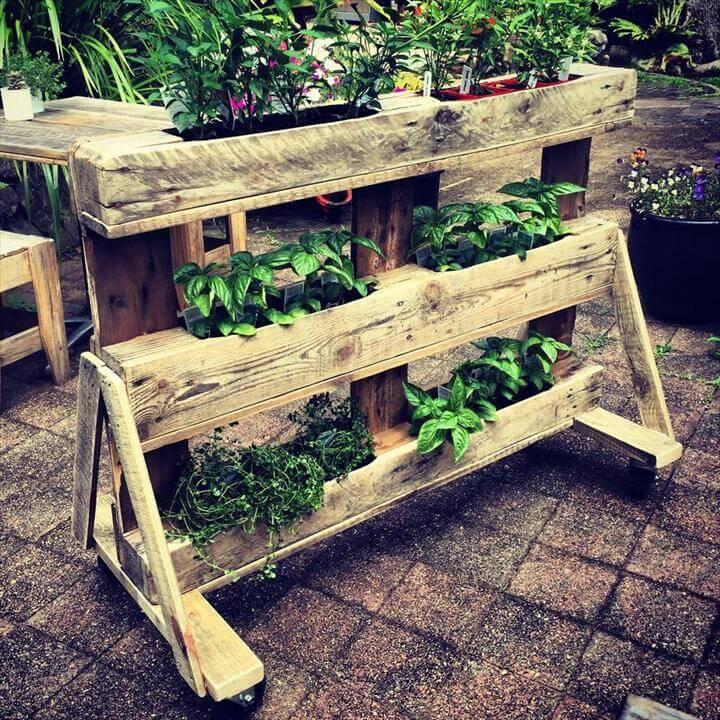 Image: toxel.ro