Those who are new to exercising their green thumb in their outdoors have something to share. Most people plant their favorite herbs, fruits, and vegetables in their garden spaces, and taking care of each plant requires some special care. So it would be best if you labeled your plants while planting them so that you can easily recognize which one is growing good and which ones need some more special treatment of fertilizers and water. And you don't need to go to the market to buy some fun-looking labels as you can some at home yourself. If you need to see some really interesting 20 Easy Handmade Plant Label & Marker Ideas, then you need to get along with us.
We have rounded up these 15 DIY plant markers for your garden (plant labels) for you to peek into and see what is trending in this garden decor field. It would not only be a fun task but also cheap and immense feasible to work upon in your next idol pursuit. The icing on the cake is that you would be using the home lying supplies like corks, forks, wooden spoons, wooden chunks, twigs, rocks, bricks.
Colorful markers with some fun images would be an excellent way to name up the labels and make them look eye-catching even from a distance. So gird your loins this weekend and get your hands dirty with these wonderful yet simple and easy ideas.
1. Wood Burned Plant Markers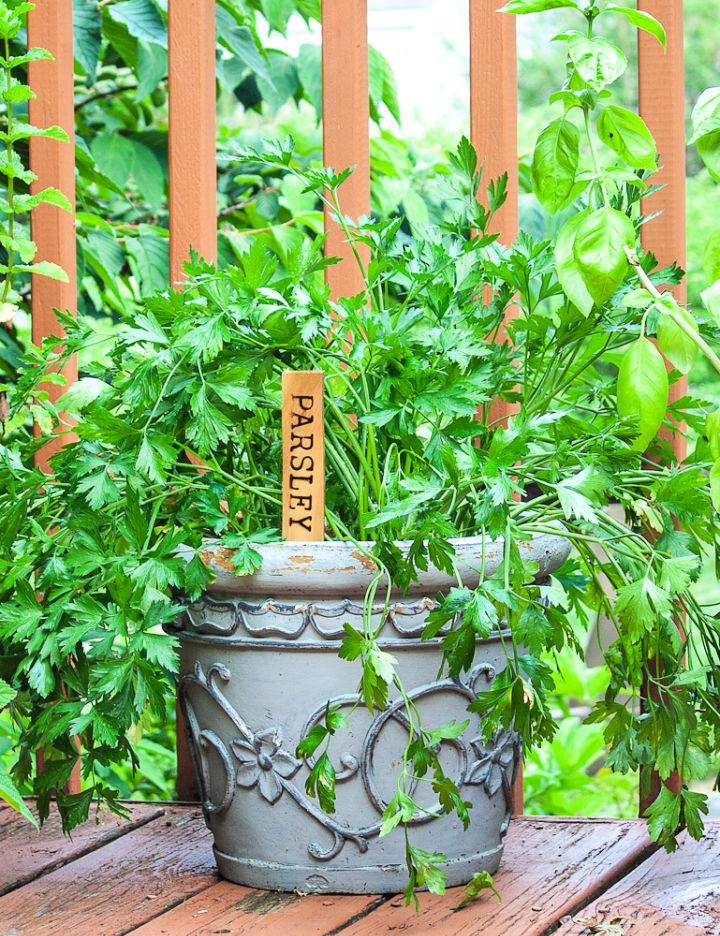 If you are a garden lover, you are going to love this. You can make these lovely wood-burned plant markers in just a few seconds. No need to be professional. This is very cheap and really eye-catching. Your guests will surely love it too sure. You will need wood shims, a wood-burning kit, a set of alphabets, and polyurethane. virginiasweetpea
2. Plant Markers from Recycled Keys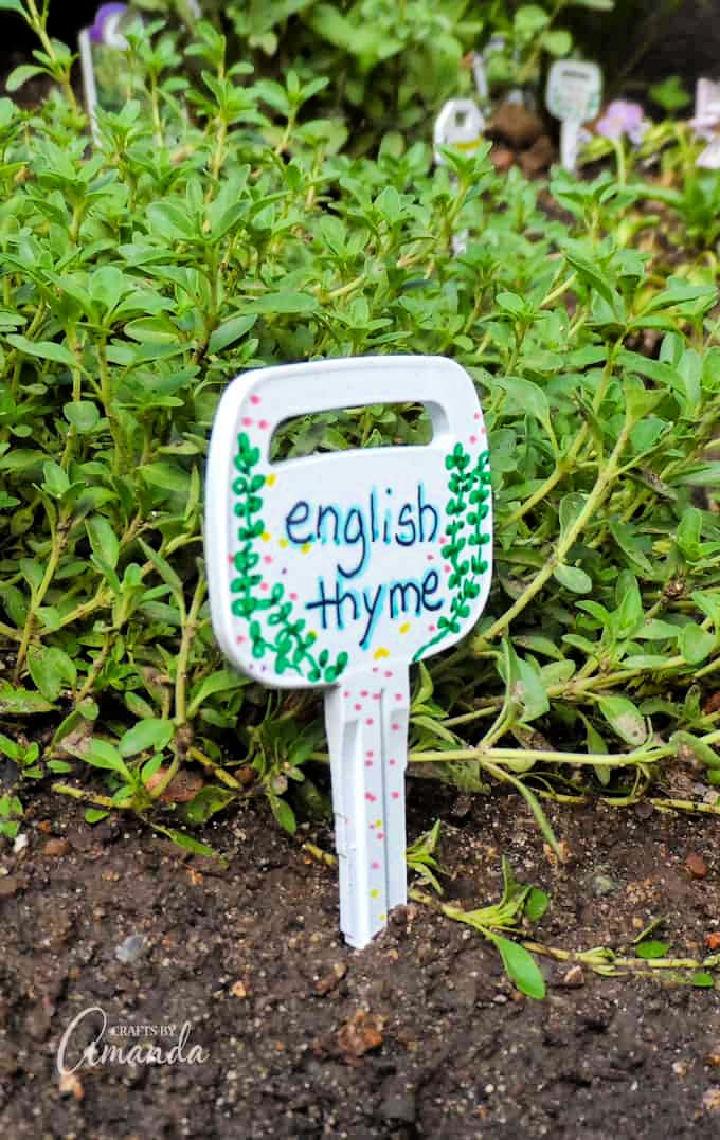 You can use your old keys to make markers for your herbs, flowers, and vegetables. In this way, you can recycle your old keys, and it's really a fun time. You can also make your garden a nice-looking place for your visitors. Supplies are old keys, White indoor outdoor spray paint, and permanent colorful markers. craftsbyamanda
3. Cement Plant Label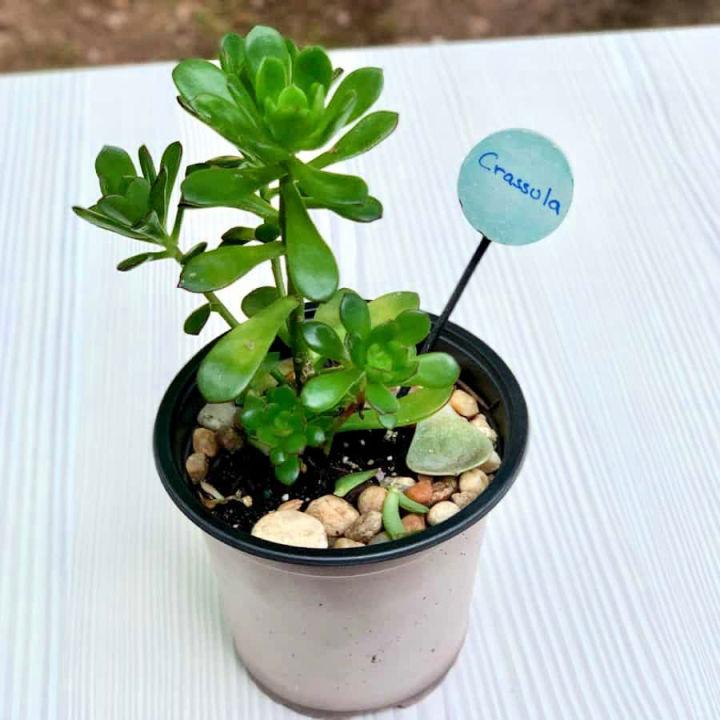 If you guys want to make your garden extraordinary, you can make your plant labels for this. What happened when they are waterproof too? Yes, you can use cement labels and special makers for this. Give a varnish finish making this really unique. Basic things for this are cement rapid setting disposable bowl, nitrile gloves, dust mask, and special markers. artsyprettyplants
4. DIY Garden Plant Labels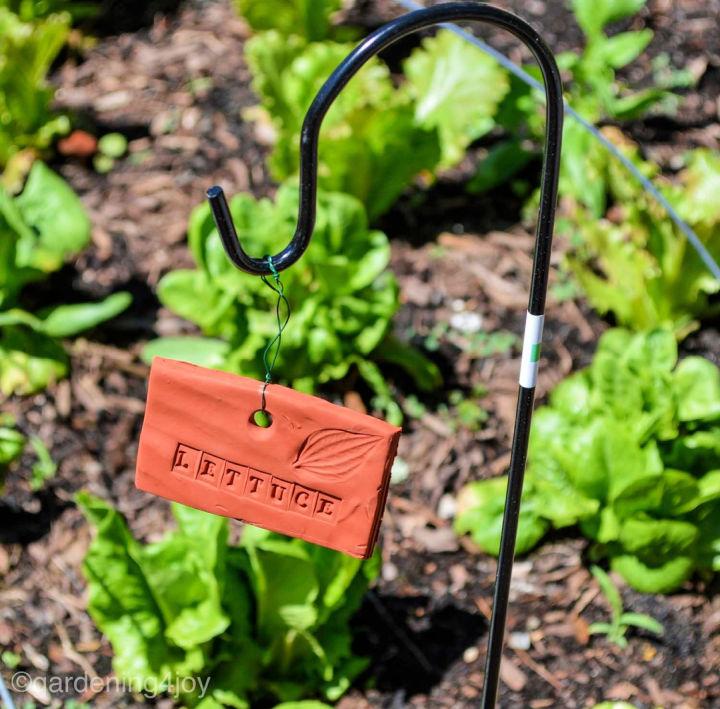 Everyone wants to make their garden special. What if you use labeled signs for your garden vegetables and flowers? This makes your garden not only classy but also well organized. You can make your own labeled signs for your plants. It takes some clay, letter stamps, some string, a rolling pin, and an oven. gardening4joy
5. Painted Rock Garden Markers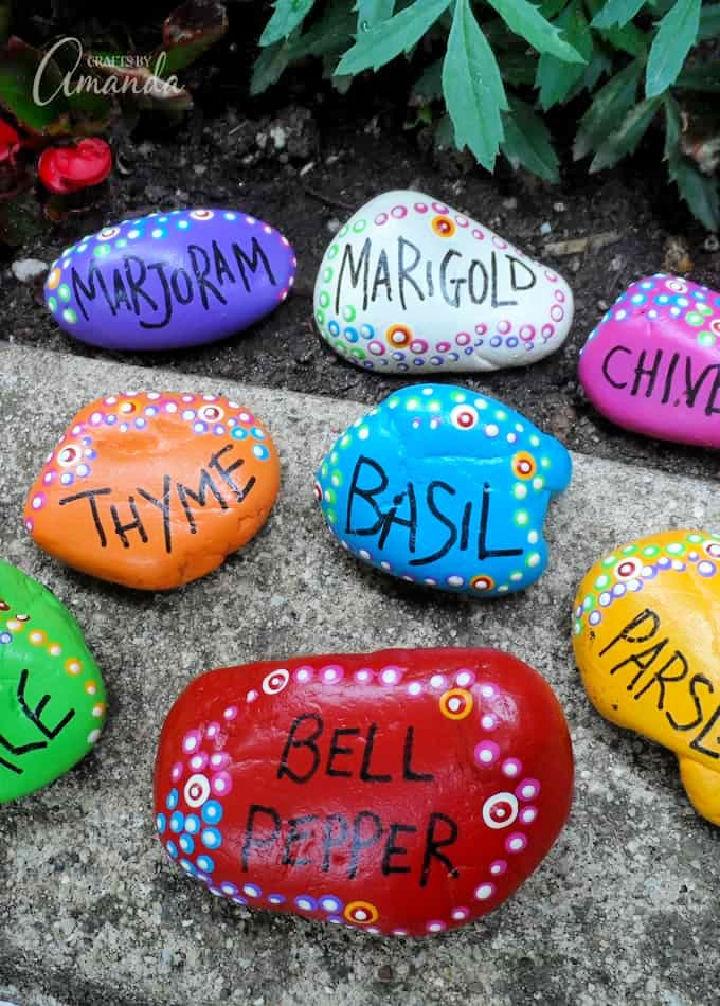 Use rock-painted garden markers for your garden. It's easy to make and really inexpensive. Painted your rocks for the garden is very relaxing. You can identify your herbs and vegetables with these lovely-looking rock garden markers. The best part is that it's a good gift idea too. You will need smooth rocks, patio paint, a black paint marker, and toothpicks. craftsbyamanda
6. DIY Plant Markers for Garden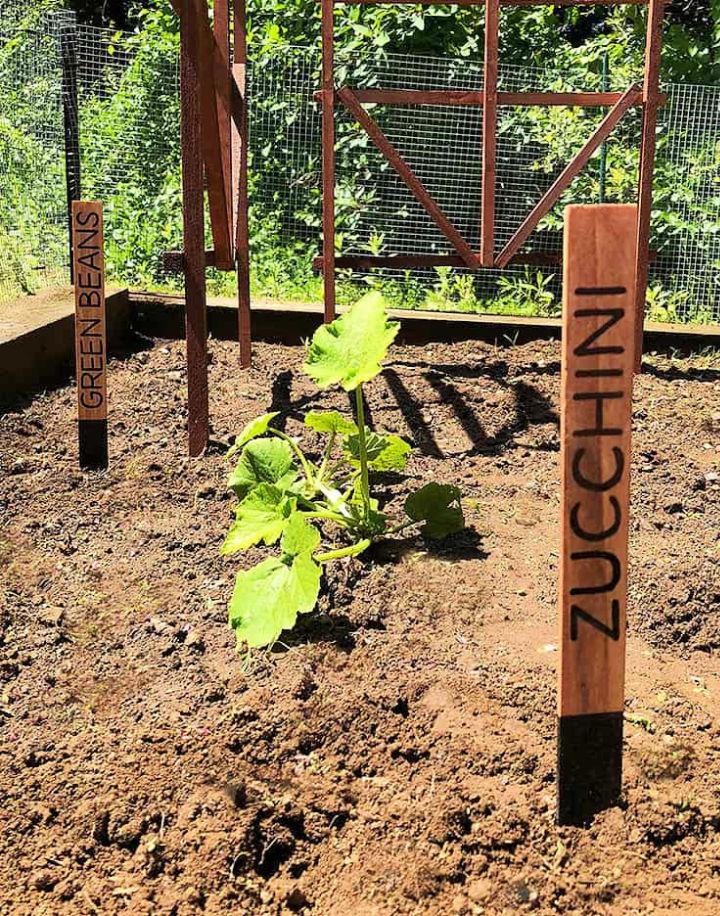 The Garden is the place for everyone in the spring. If you are like to grow your own vegetables, make these plant markers for your vegetables. This is really cute-looking idea. These markers are the best way to make a gift for a garden lover. By this, you can identify all the vegetables in your garden. Supplies are paint stirrers, exterior satin, exterior paint, and paintbrush. kenarry
7. Rustic DIY Garden Plant Labels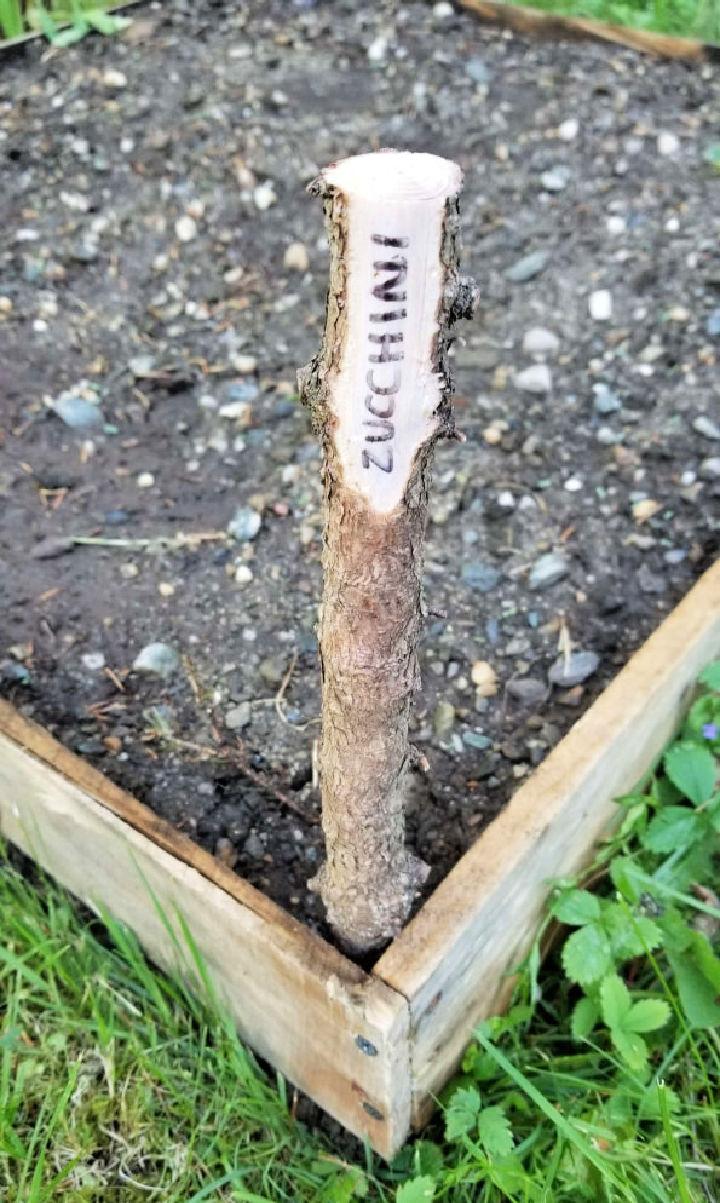 Suppose you want to choose the cheapest source for making your garden vegetables labeled. A rustic wooden stick is best. You can use it with hundreds of fashions in your garden. You can fit this in your flower pots or the packet of seeds. This makes your little garden charming. You need a wooden stick, markers of different colors and some paint. food life design
8. Plastic Spoon Plant Marker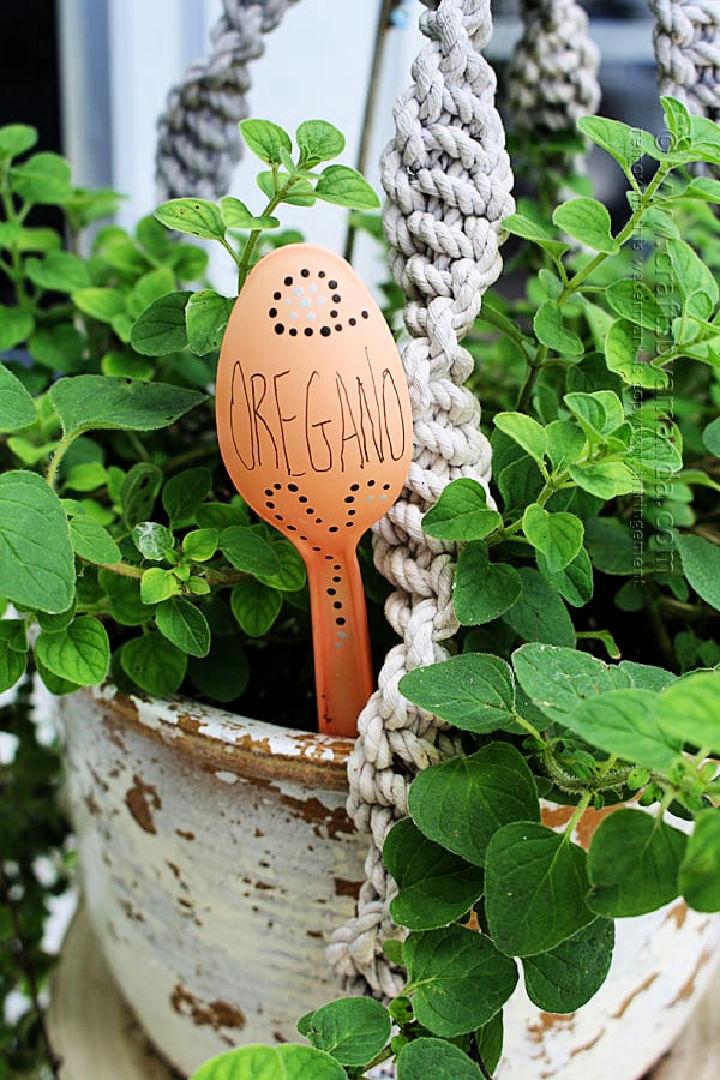 Are you looking for a sustainable idea to label your garden? The use of a plastic spoon is the best idea for this. It's easy to make and really affordable. In this way, you can creatively upcycle your old spoons. It gives a lovely display to your garden. All it takes, especially the spoons, sandpaper, a toothpick, and a black art pen. craftsbyamanda
9. Chalkboard Plant Markers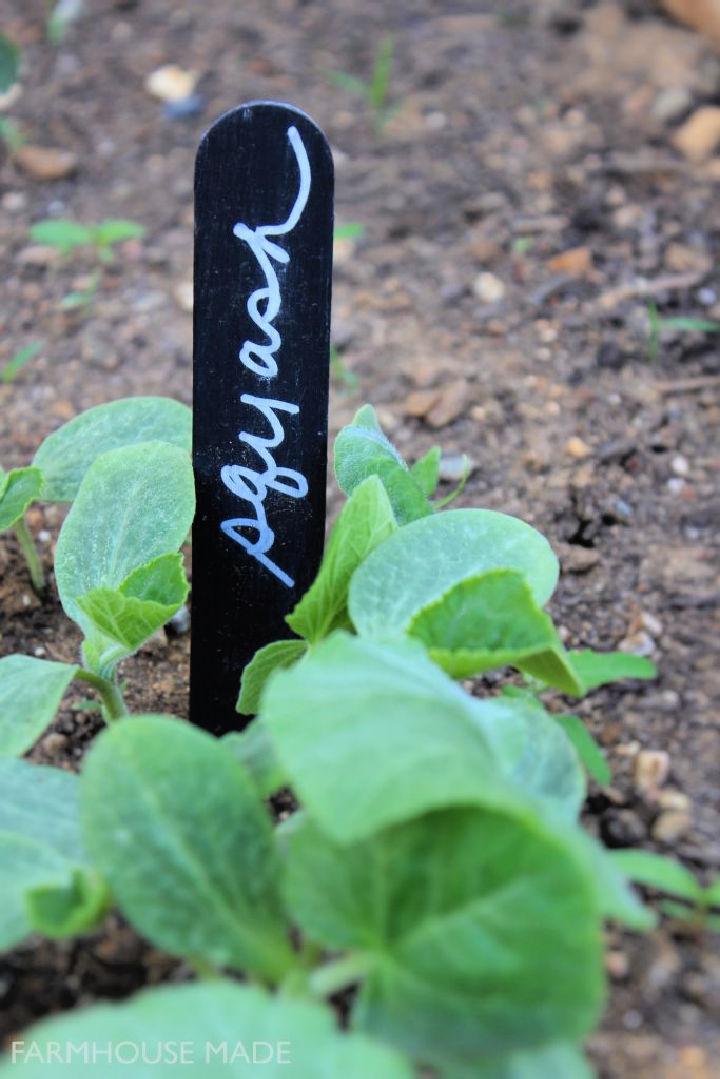 When there are a variety of plants in the garden, you forget what is where. So you can use these Chalkboard plant markers for this purpose. The best part of this, you can make this with your kids also. It's actually a fun time. Instead of chalk, you can use any paint or color. Supplies are a jumbo craft stick, craft paint, sponge brushes, and a chalk marker. farmhousemade
10. DIY Herb Labels Using Corks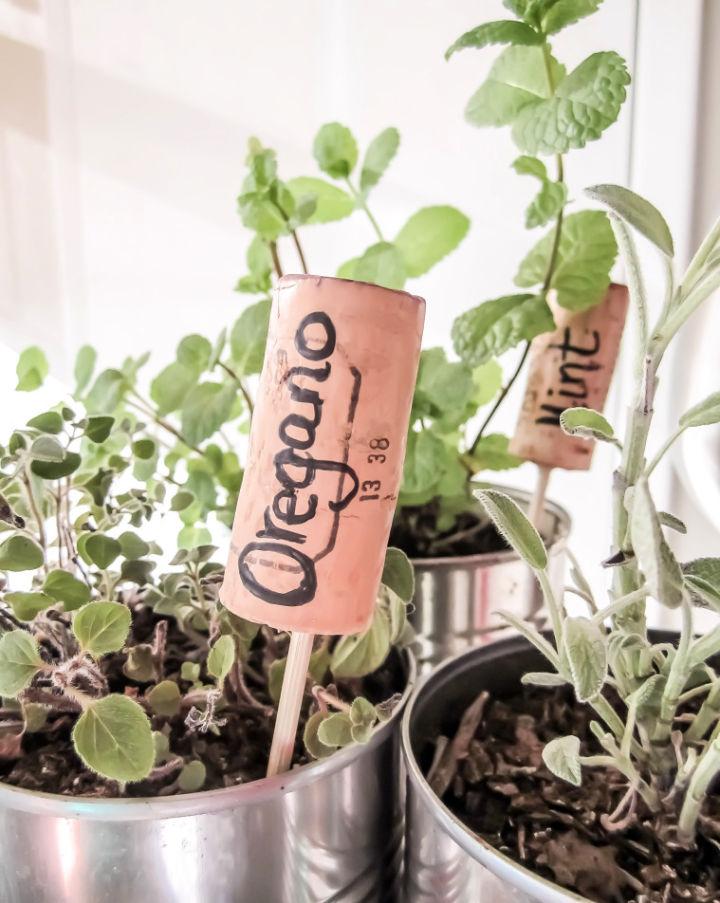 You can reuse the corks of wine bottles if you have a garden in your backspace. All you need the ideas on how to use them. For a variety of gardens, species use these corks to identify the plants. Use can write the name of the plant on corks. This makes your garden really cute and impressive. All you need some old corks, some sticks, hot glue and markers of different colors. teal-arrow design
11. Create Your Own Plant Labels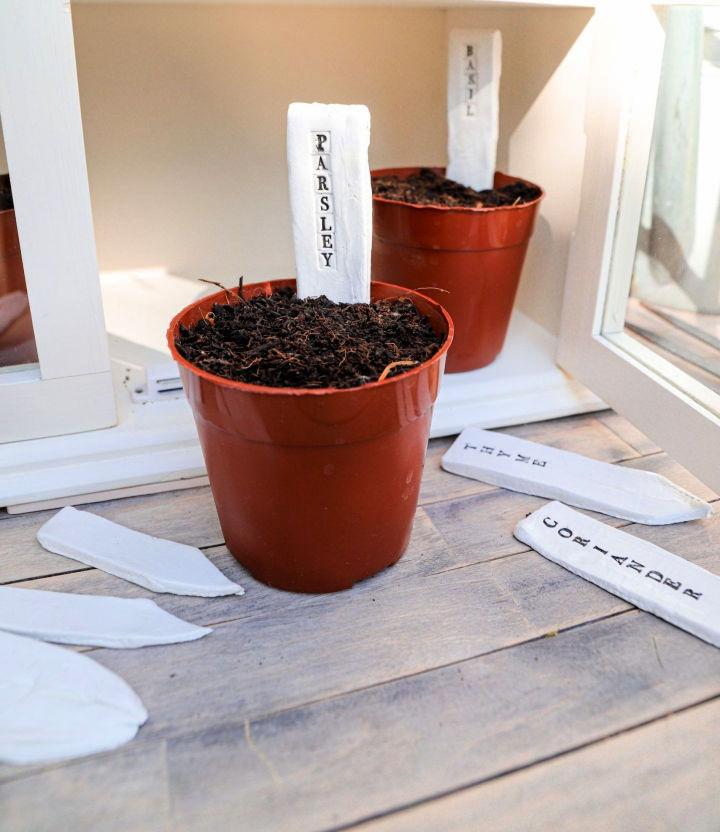 If you want to create your own labels for your garden, clay can help create cute little labels for your garden variety. The advantage is that you can make this with your kids also. So enjoy making these lovely labels for your plants. This is quite easy and inexpensive. Supplies are air-drying clay, letter stamps, and markers of different colors. daintydressdiaries
12. Natural Wood Plant Markers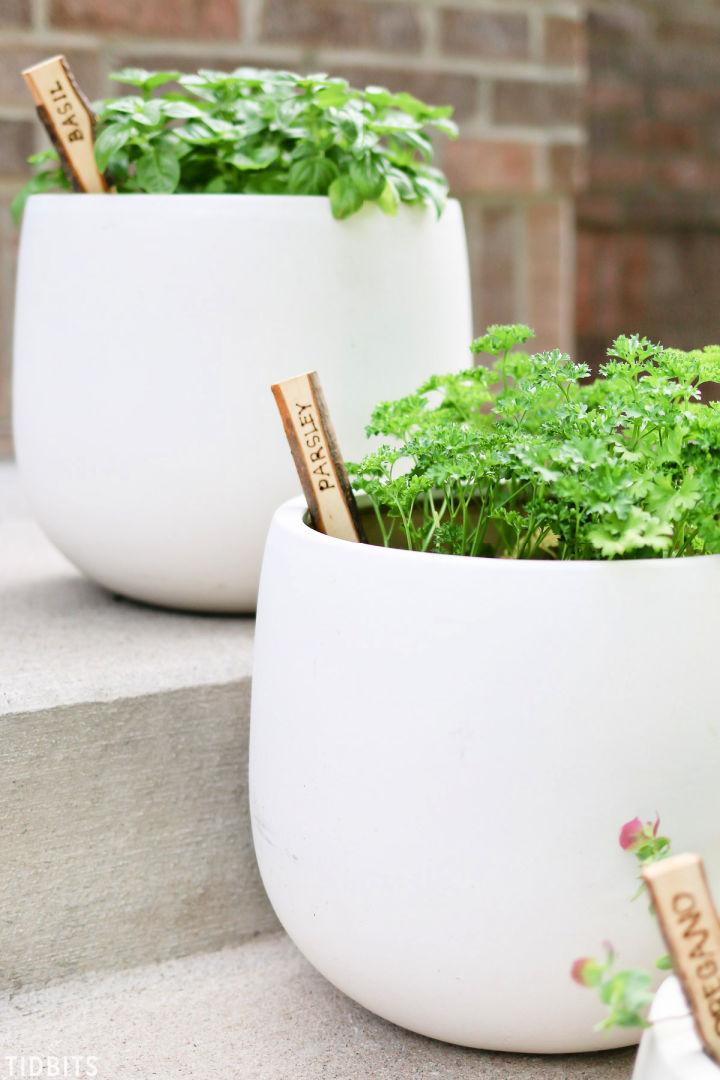 There is no need to be confused when the natural wood stick labels for your garden diversity. Pick the rustic wood stick and wooden burner for making labels. It is the cheapest source and really uncomplicated. To enjoy, find your kids for making these tiny plant markers. The required material is a wooden stick, wood burner, and pencil. tidbits cami
13. Wooden Plant Markers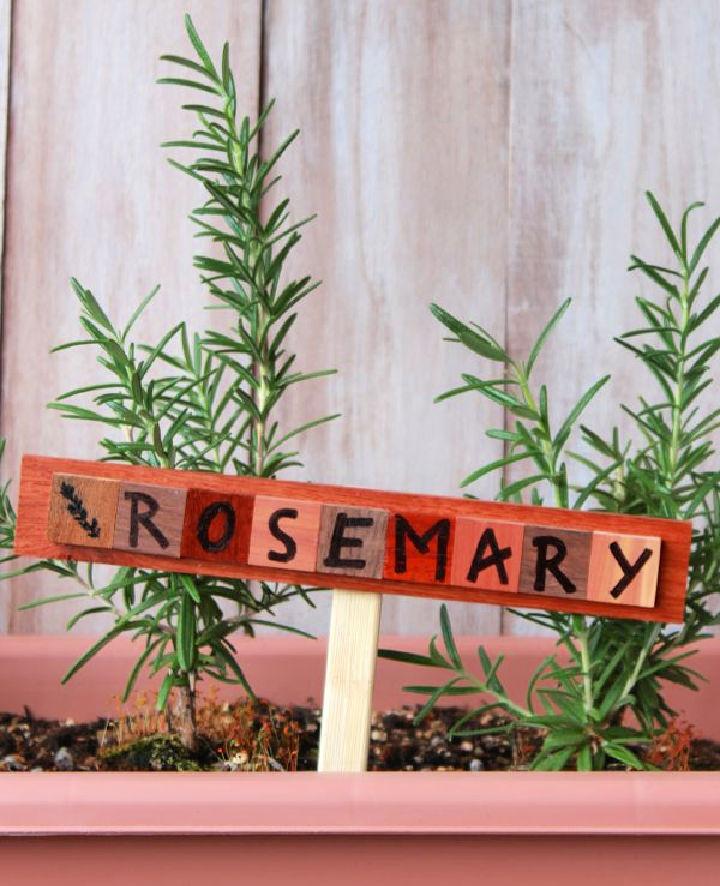 If you are wondering how to make your garden labels exceptional, you will love this. You can use a wood tile, attach the small multicolored wooden pieces onto it, add a stack, and there you go. It gives a classy display to your garden decor. The stuff needed is scrabbled tiles, pieces of wood, wood glue, a permanent marker, and popsicle sticks. alyssaandcarla
14. DIY Ombré Plant Markers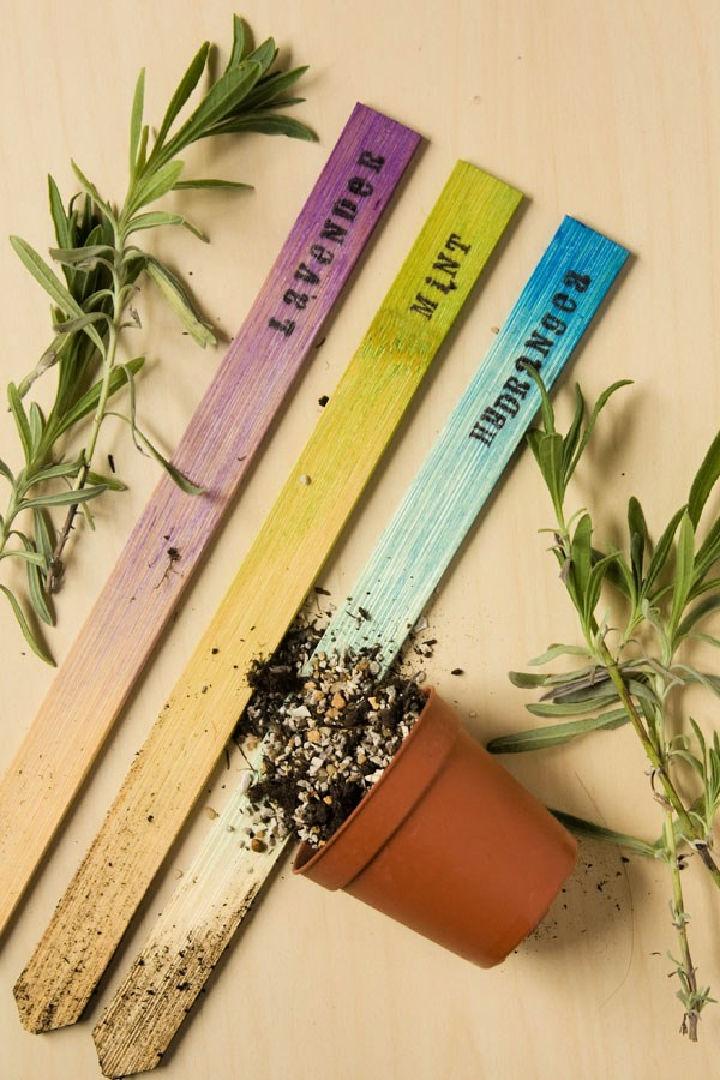 Ombre plant markers are really amazing to add some beauty to your garden. You can use wooden or bamboo sticks for this motive. Use letter stamps to give your garden diversity a particular name. This makes your garden looks sensational. You will need a wooden stick, colored ink, alphabet stamps, and a paintbrush. makeandfable
15. Garden Plants Label for Kids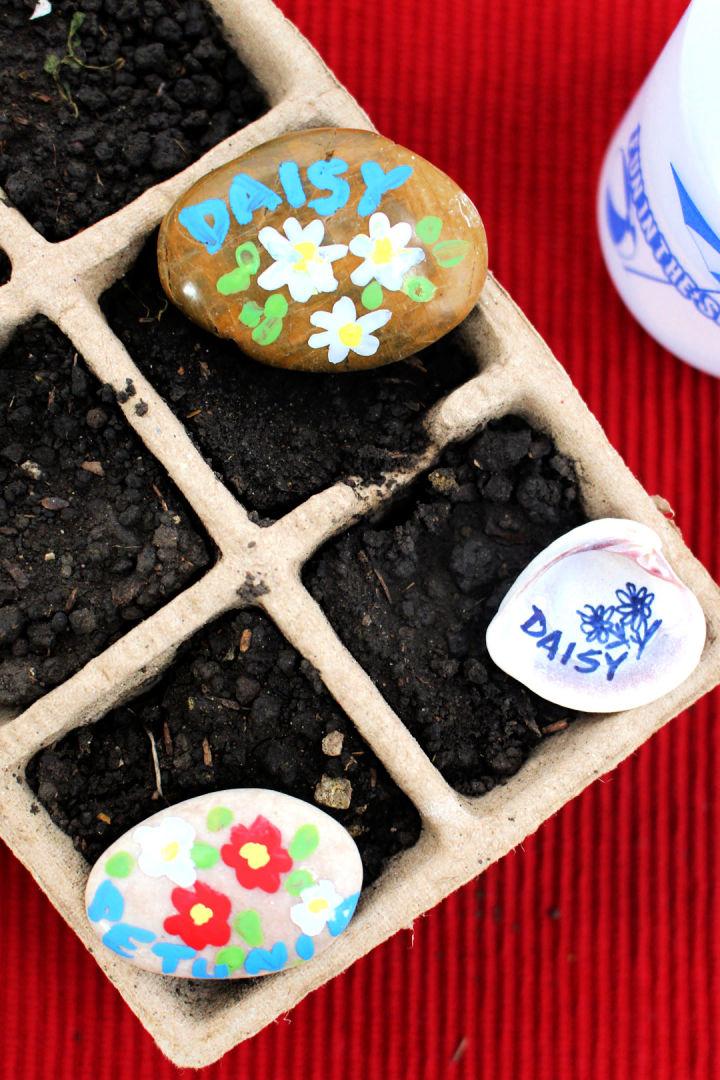 You can label your plant's variety with these painted rocks, which will add beauty to your little herb. If you have seeds of different kinds, you can name these rocks and put them into the pots of seeds. In this way, you will remember all the diversity. You can try this fun with your kids also. All you need is some rocks, paint of different colors and permanent markers. welcometonanas