When you are a true DIYer, every other thing you see pops up an idea in your head. The best part of being in love with DIY is that you never run out of renovation or re-decor ideas for your home. You always have plenty of options and fun activities planned for your kids. We have gathered here 12 DIY Projects At Home – Cheap & Easy Ideas brilliant and fun ideas to craft some pretty cute DIY projects at home!
From DIY kid's room décor to cute little gifts for kids and their friends. Or setting up a pretty chair out of an ordinary boring tire. We have got it all covered here. You can take up your fridge décor game. Make your readings more interesting by crafting cute little bookmarks. Or transforming your old bags into cute planter bags. These and many other brilliant ideas are all stacked up here to give life to your ideas. All the while, taking up your décor game to another level.
Let's dive in and see the magic that you can do using some ordinary home supplies! Every one of us had been through that time of life where we had a favorite pet rock. Collecting rocks is almost every kid's thing at a certain age. With this fun pet rocks cactus craft, you can get your kids to add a life-like appeal to their pet rocks!
Pet Cactus Rocks: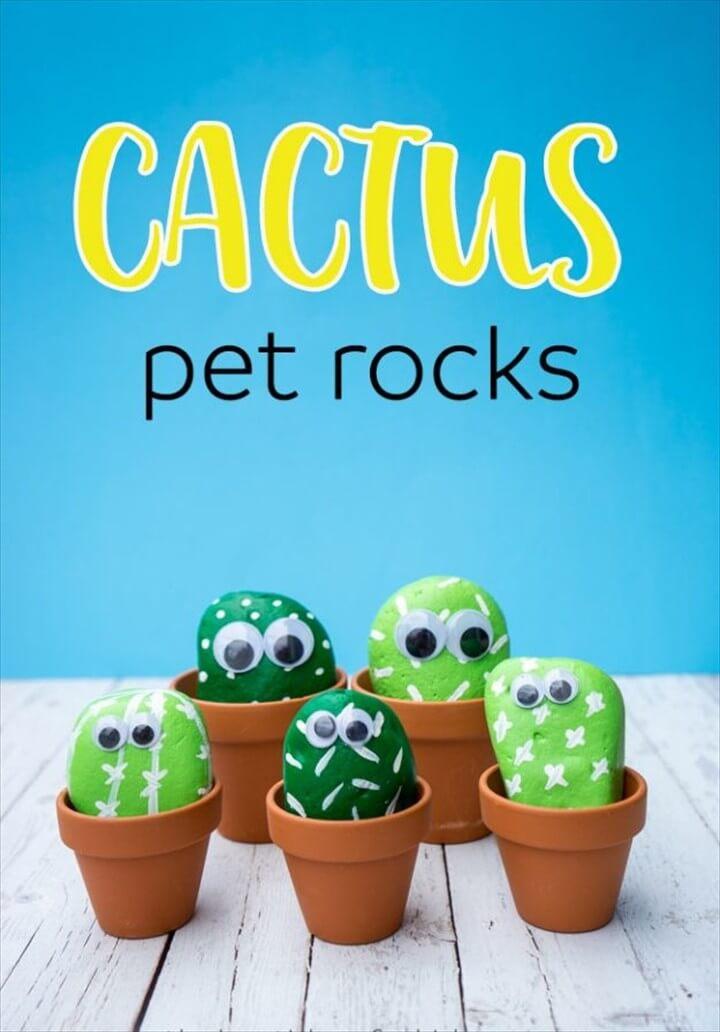 Tutorial: thebestideasforkids
Plastic Spoon Spring Flower Craft For Kids:
With some colorful DIY plastic spoons, stick together as a funky cute flower. Add productivity into your kid's life! All you are going to need is brown paper shavings, straw cleaners, floral tape, transparent glass, and a few other things.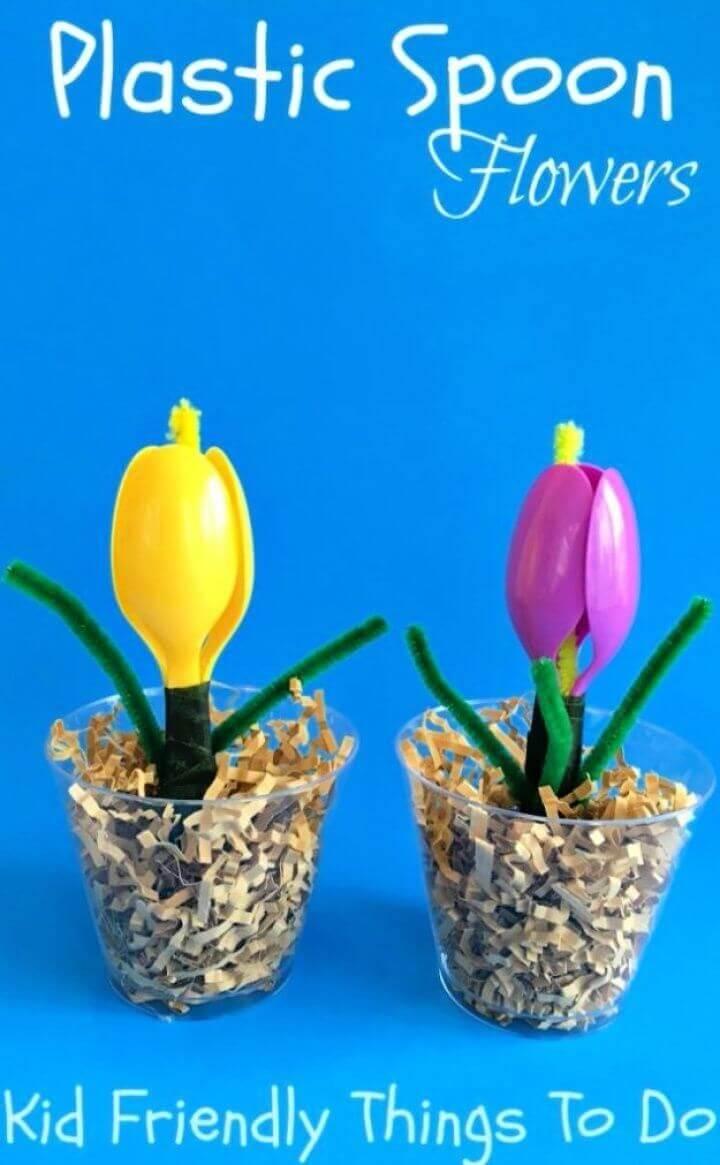 Tutorial: kidfriendlythingstodo
Gold Dipped Magnets:
Introduce a royal look to your refrigerator's door. Add some gold metallic paint to Jasper nuggets, using some magnets, tape, and glue. This stately golden appeal to your fridge magnets will make the décor vibe look royal.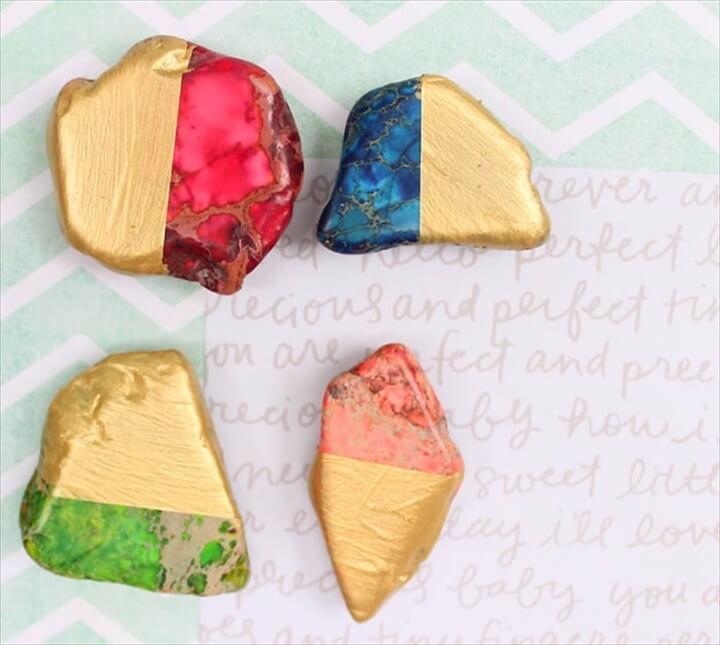 Tutorial: gina-michele
Tire Tube Chair:
Redo your old and boring tire by transforming it into a striped funky tire tube chair. Instead of flashing money on expensive furniture items, you can make something such catchy and comfortable at the same time by simply redoing an old tire!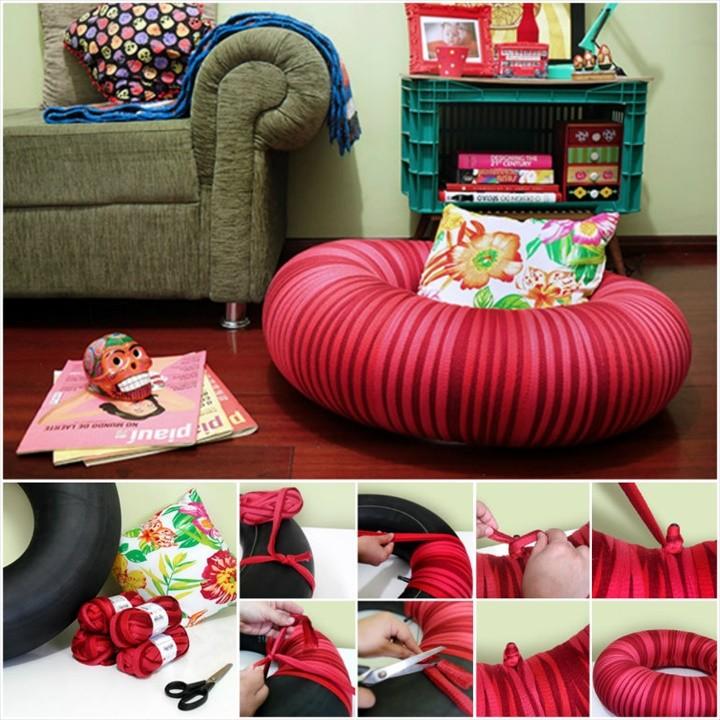 Tutorial: icreativeideas
DIY Mosaic Keepsake Boxes:
Who says that a keepsake box has to be boring with plain and boring surfaces. Turn your boring keepsake boxes into these catchy and charming DIY mosaic keepsake boxes. To do the magic, all you are going to need is stone mosaic tiles and a few other supplies.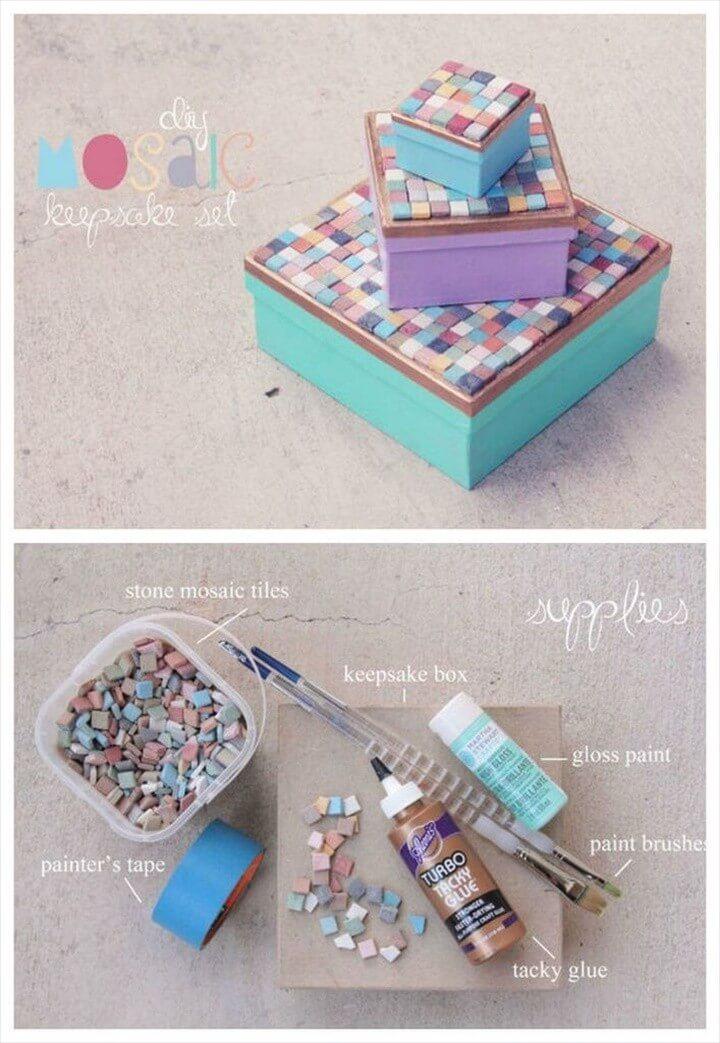 Tutorial: instructables
DIY Donut Pillows:
Adding a funky touch or item to your living room can brighten up space. And well, who doesn't love doughnuts? Even if they don't, after seeing this adorable fluffy doughnut pillow, they are going to alter their choice.



Tutorial: googleusercontent
Easter Wreath With Free Mini Easter Egg Cross Stitch Pattern:
Easter décor is as important as lighting up the Christmas tree! A special holiday dinner is incomplete if the theme doesn't send the same vibes. Set up this DIY Easter wreath using wire wreath as the base. For full details, see the tutorial.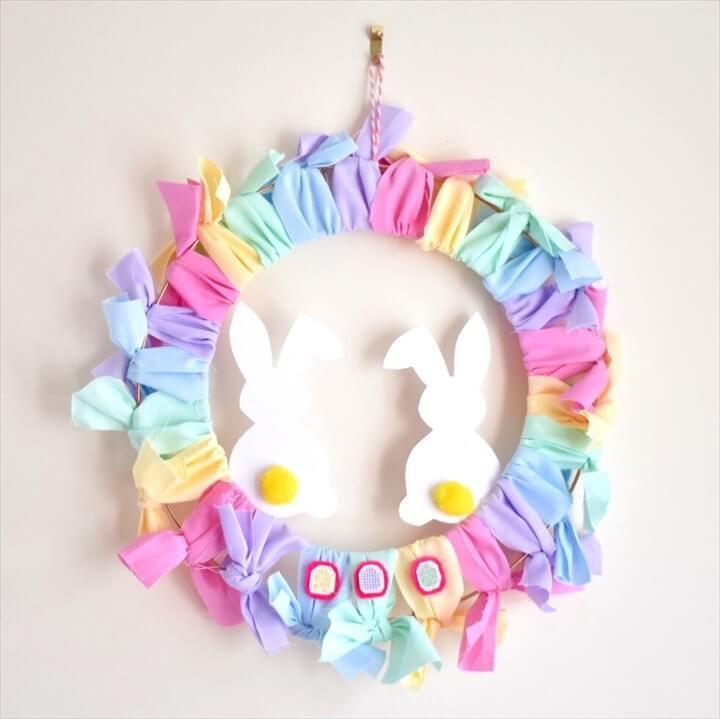 Tutorial: hannahhandmakes
Flower Message – Spring + Summer Floral DIY Crafts & Room decor
Summers can go refreshing and fresh by adding up some DIY floral décor to your living rooms or let alone to your pools! Get the perfect summer or spring vibes indoor or outdoor. Use foam board to keep the flowers floating. Full details, in the tutorial.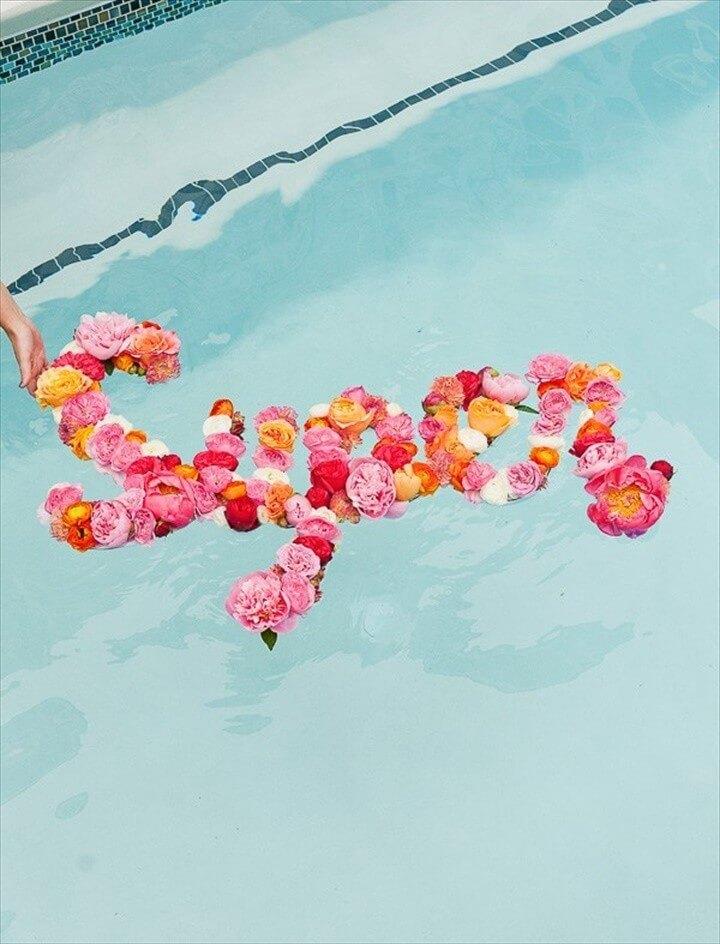 Tutorial: papernstitchblog
Button Cluster Key Ring – Easy and Quick Ideas
You spend as much time with your keyrings that they can add a little impact on your mood. Vibes are strong! These funky and colorful DIY button keyrings cannot only be a fun afternoon craft but will be one lovely present for yourself or your loved ones!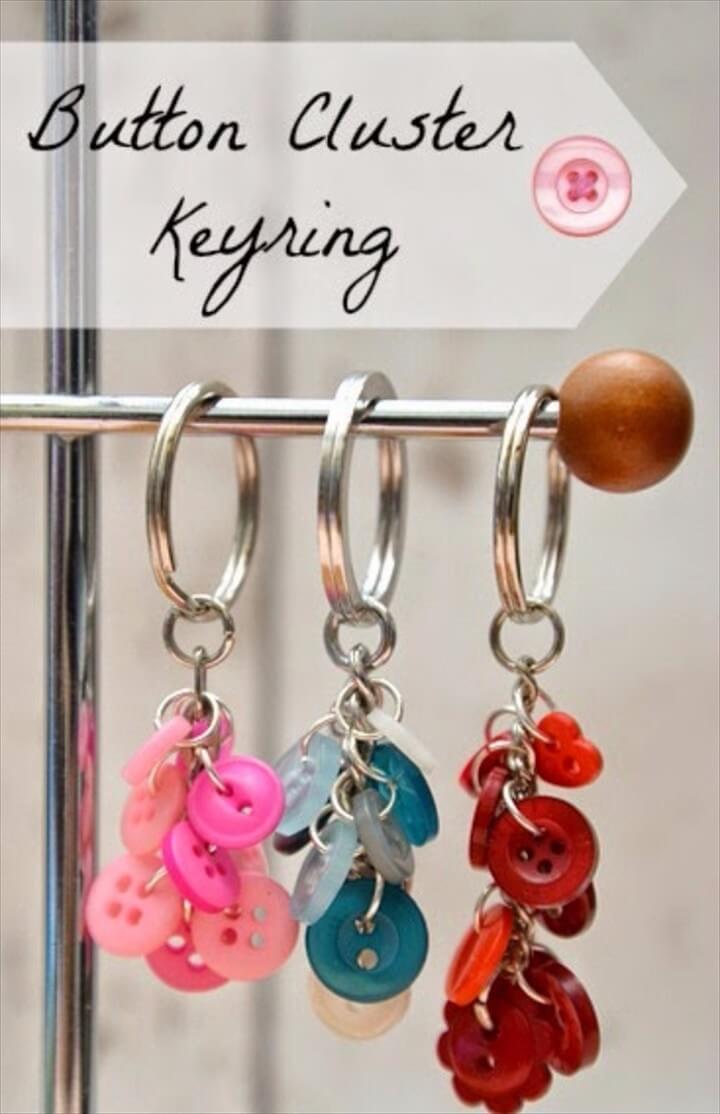 Tutorial: sumoftheirstories
Napkin Fold Card – Thanksgiving Crafts
Handmade cards can never be replaced with expensive printed cards! This tutorial elaborates on how you can make a cute and creativity filled Thanksgiving card by using a napkin fold theme. Click the tutorial now to get full details and guide!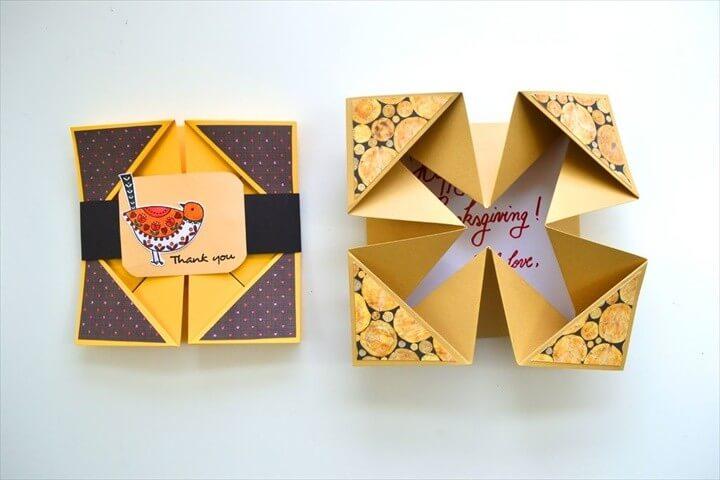 Tutorial: instructables
DIY Ribbon Bookmarks – Easy Craft To Sell
Get your hands on some decorative ribbon, elastic hair bands, decorative buttons, scissors and some needle with thread. With these cute and DIY adorable bookmarks, you can never lose the rhythm of your readings. Get full details in the tutorial.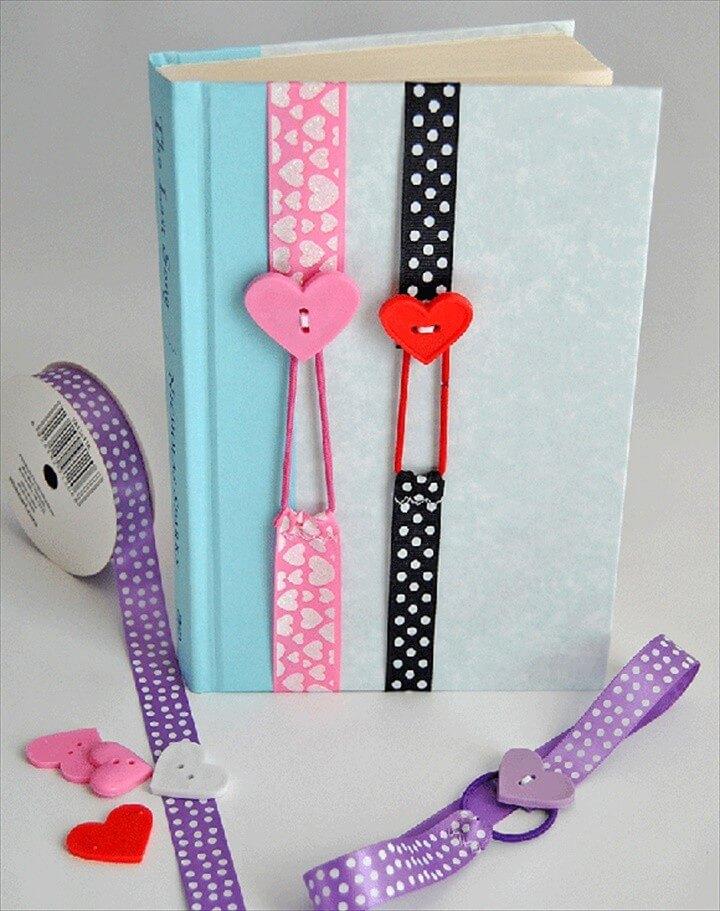 Tutorial: wikiartandcrafts
Planter Bag Is Both Adorable & Affordable:
Indoor plants or even outdoor plants need to look pretty and most importantly go around with your décor. That is if you are a perfectionist! With this tutorial, you can transform a dull and ordinary canvas bag into an adorable planter bag!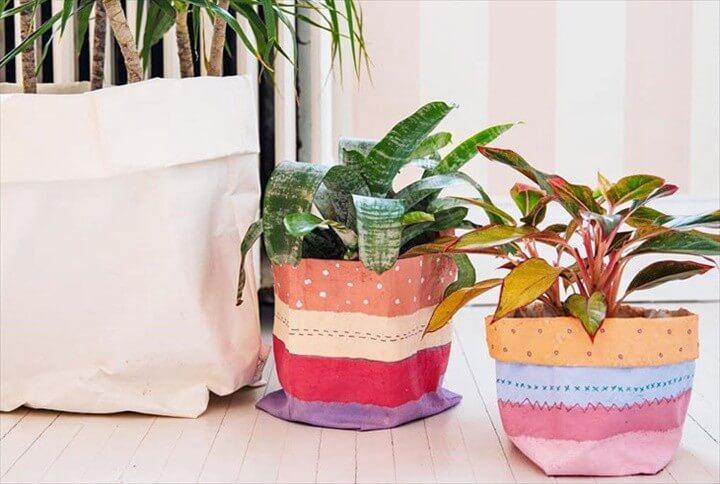 Tutorial: hgtv
With these adorable and charming DIY projects at home, you can make yourself some pretty home décor stuff. Or better, you can craft some fantastic DIY gifts for your special ones! All the ideas are insanely inexpensive. With these crafts, you can have some cool fun DIY afternoons. Happy crafting!