Bitter and harsh words give you deepest scars than that of the sword but on the other hand, polite, sweet and gentle words work as a healing ointment. And you can make some of the words of your choice to speak out loud for your home decor too. Adding some decorative initials, letters, words or quotes you can bring some exquisite aspects in your home decor and style and that too spending least. The internet is brimming with the ideas and plans to hint on the making some rocking monograms and letters and some of the best ideas are right here with us so that you can peek into the best of this genre.
20 Easy Handmade Letters For Home Decor
Here we have these 20 easy handmade letters for your decor to embellish and groom it with. Using the cheap and easy to found supplies you can create your favorite words or initials of custom size and decorate it with lots of fun things for an upgraded look. Cardboard, wooden stick, tree branches, twigs, wood chunks anything that is near you can be used to shape up your favorite letter, word or initial and you can beautify it with plastic flowers, paint art, glitter work or cover with pom-poms, twine or old book pages to get the perfect look of your choice. Entrance, hall, living, bedroom, porch, garden, patio these lovely letters can be displayed all over the homey sections to uplift the style and decor level. To know more details just scroll down and click on the links and you will have all they need help.
DIY Floral Letter: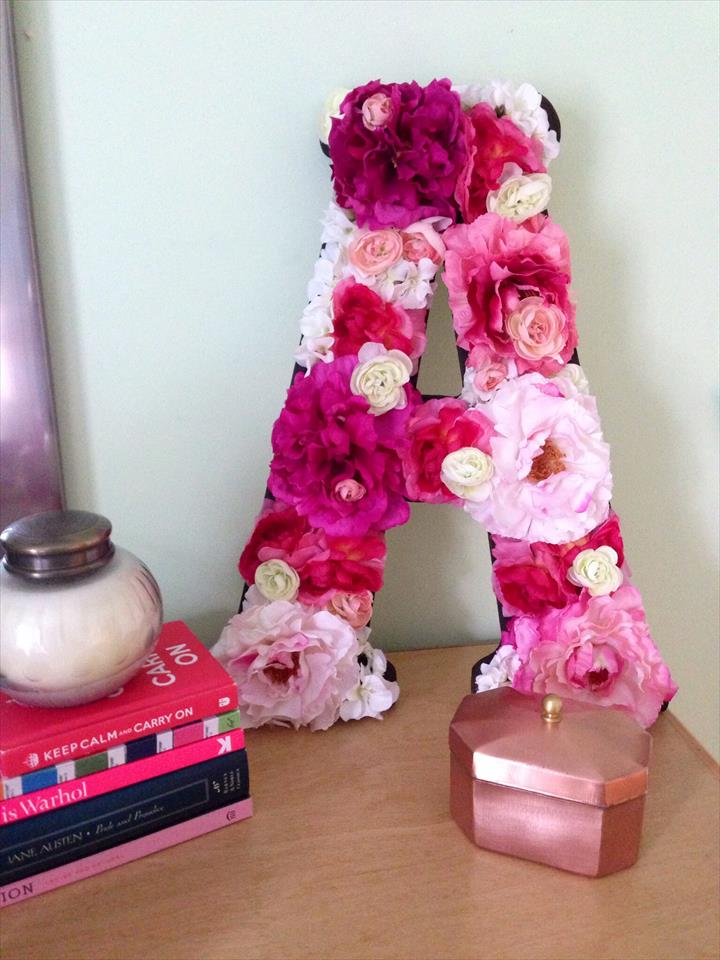 Image: sinulaps.blogspot
Pom Pom Letter

: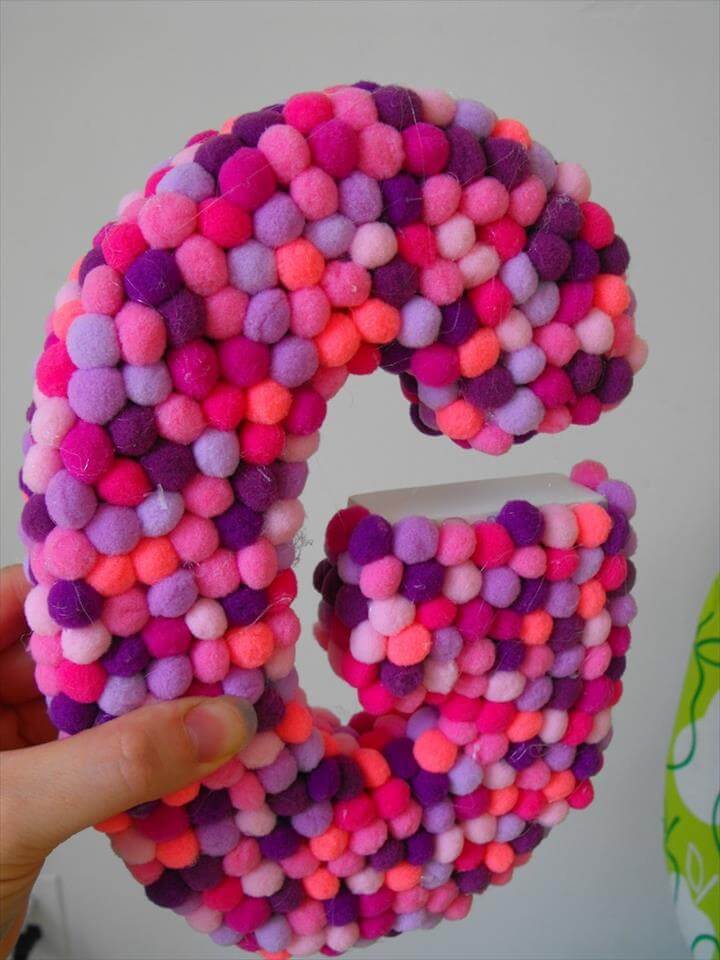 Image: rubymurraysmusings.blogspot
Yarn Wrapped Letter

: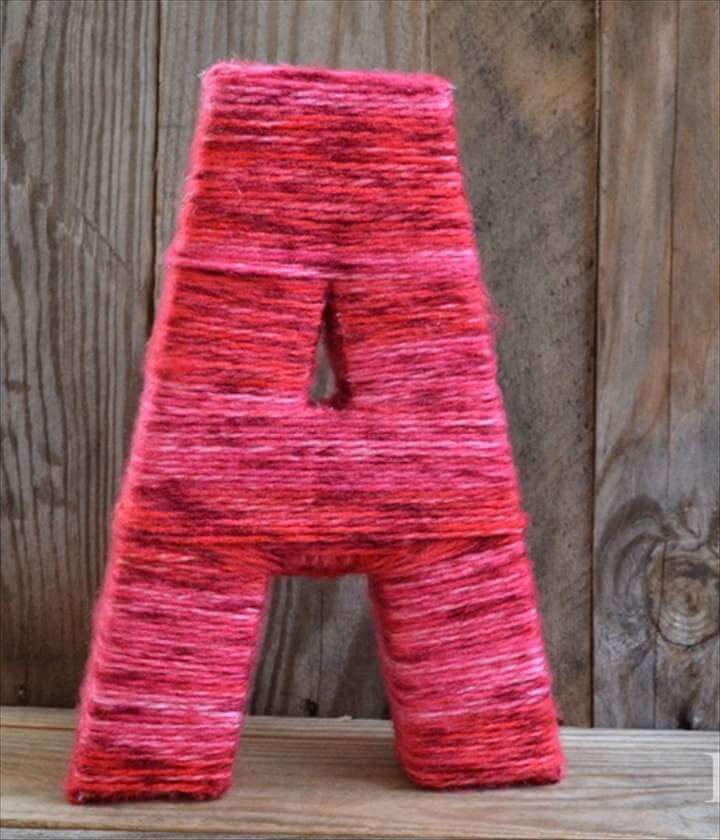 Image: hearthandmade.co.uk
DIY Letters With Twigs

: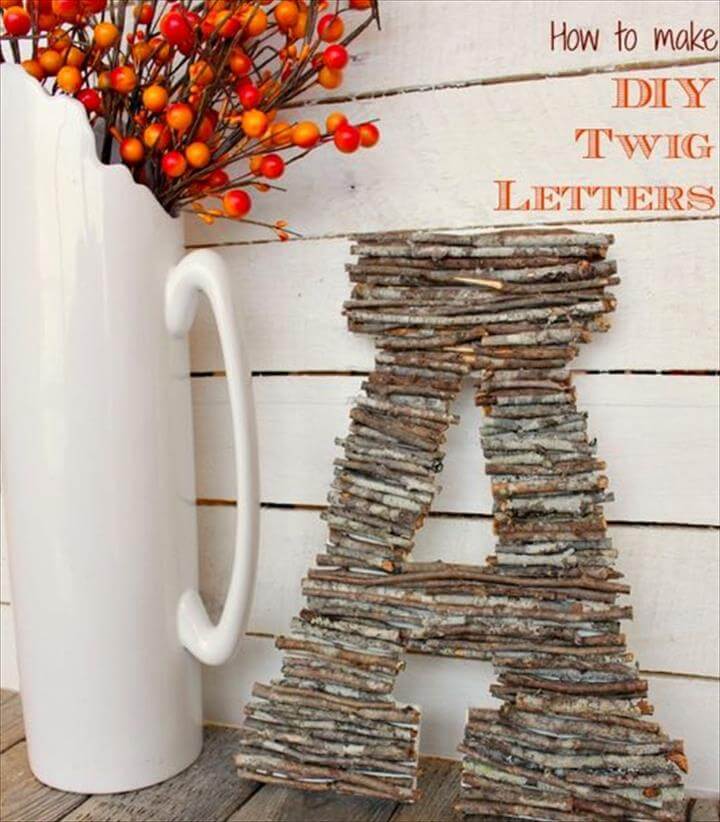 Image: porch
Large Custom Hand Painted Greek & Sorority Letters

: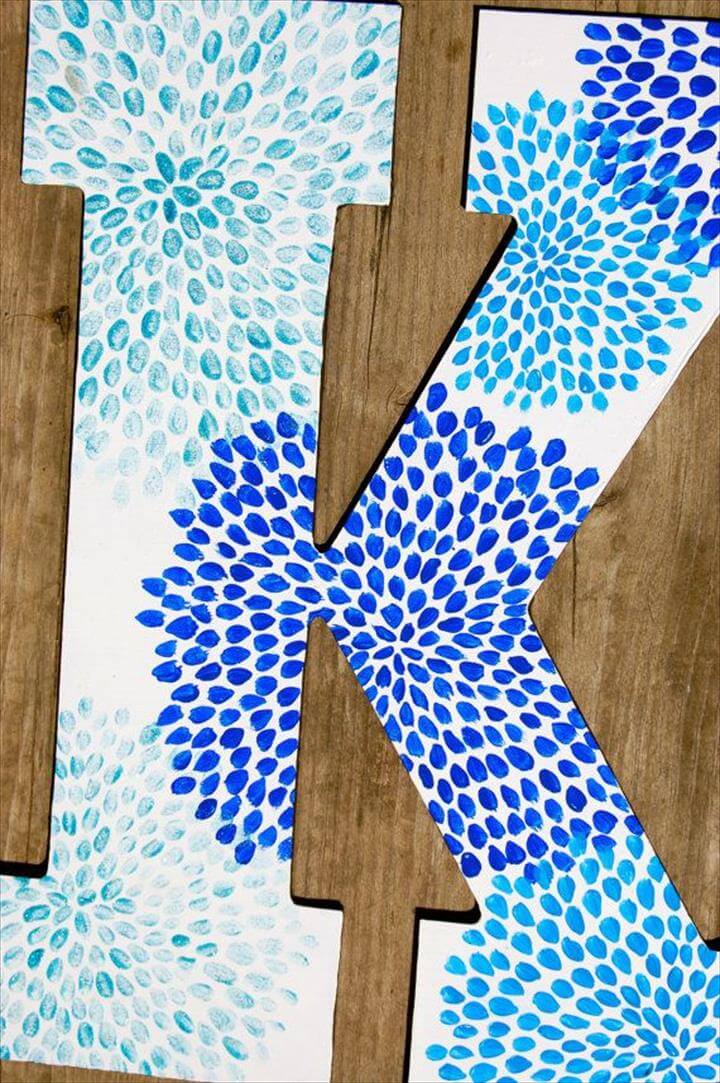 Image: etsy
Wood Letter

: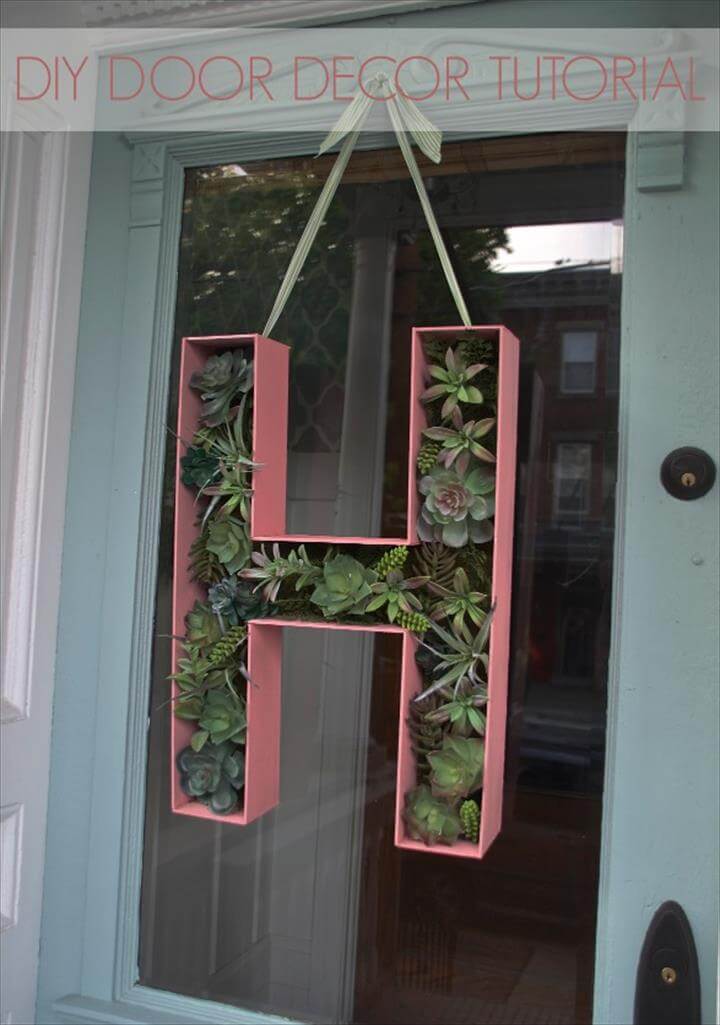 Image: homestoriesatoz
String Art Letters

: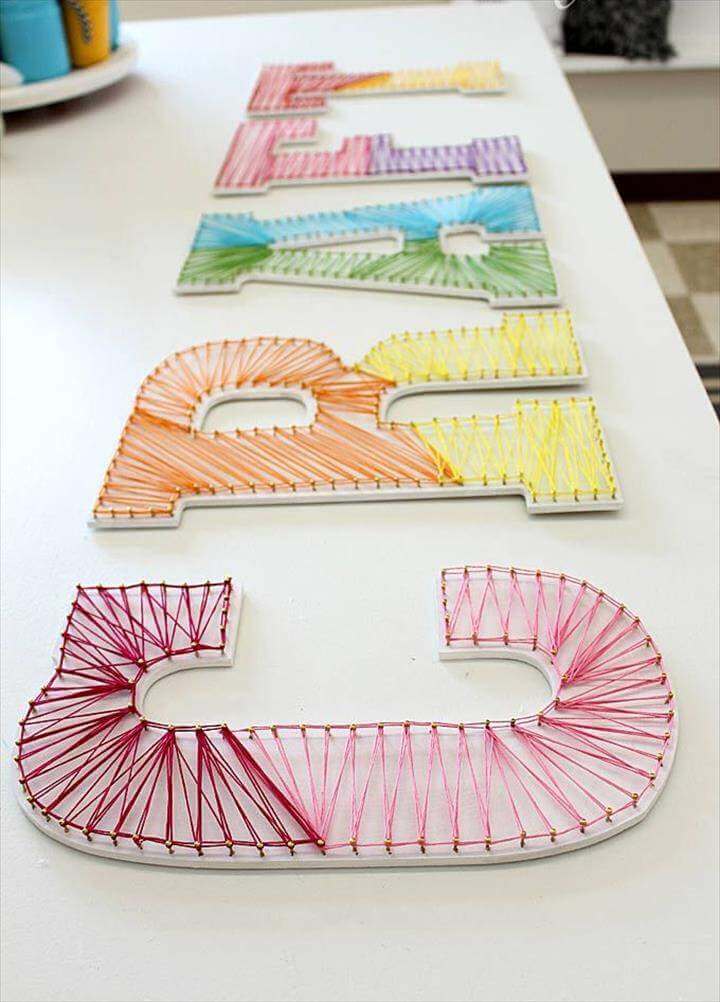 Image: craftsbyamanda
Outdoor Marquee Letter: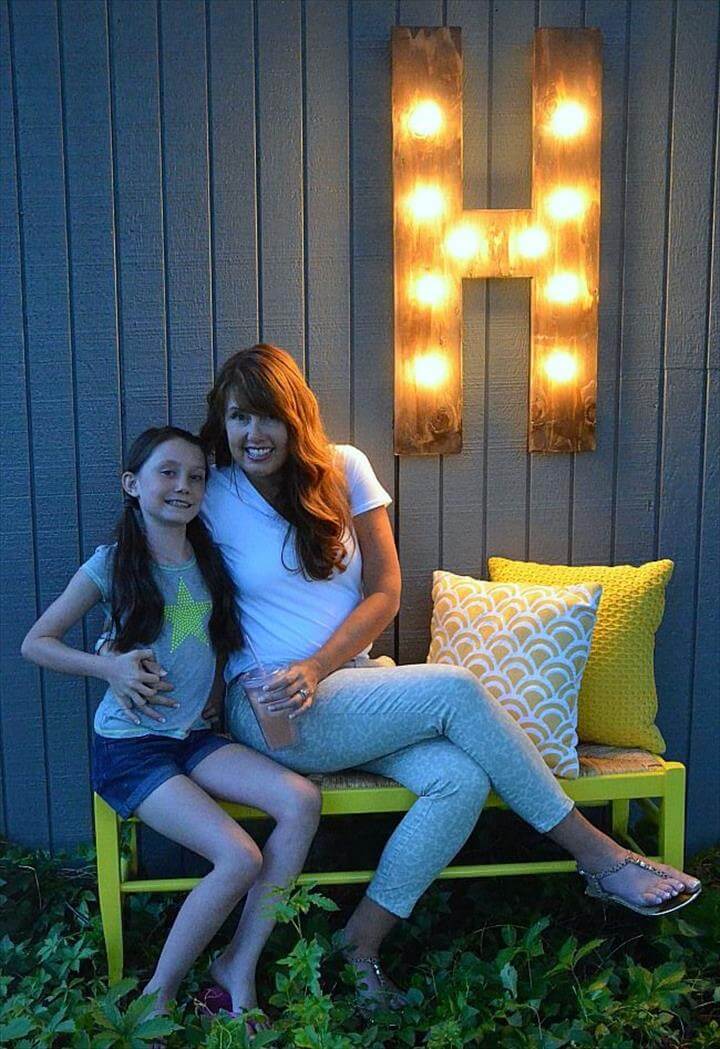 Image: diyforlife
Glitter Letter: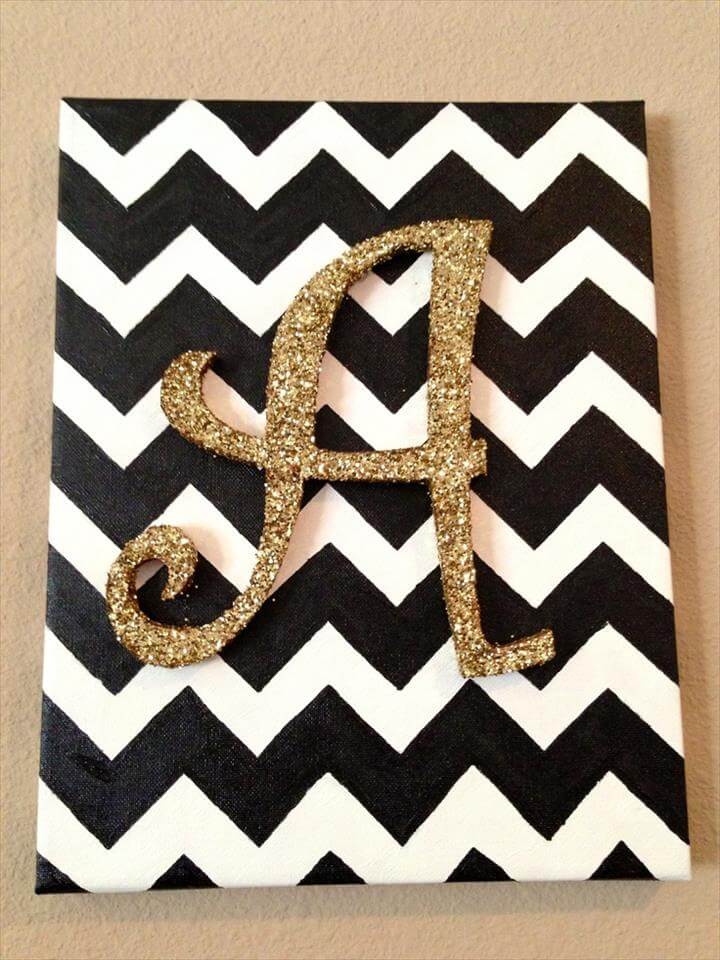 Image: funkyletterboutique.blogspot
Floral Letter Wall Art

: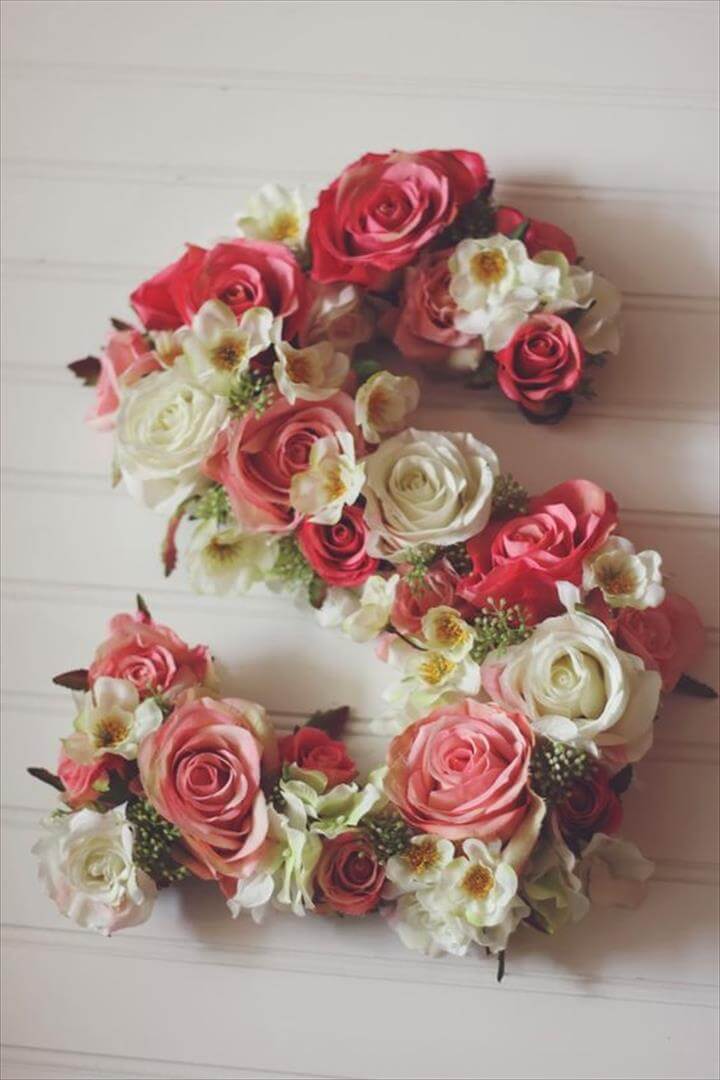 Image: huisjetuintjeboompje.be
Embossed Monogram Letter

: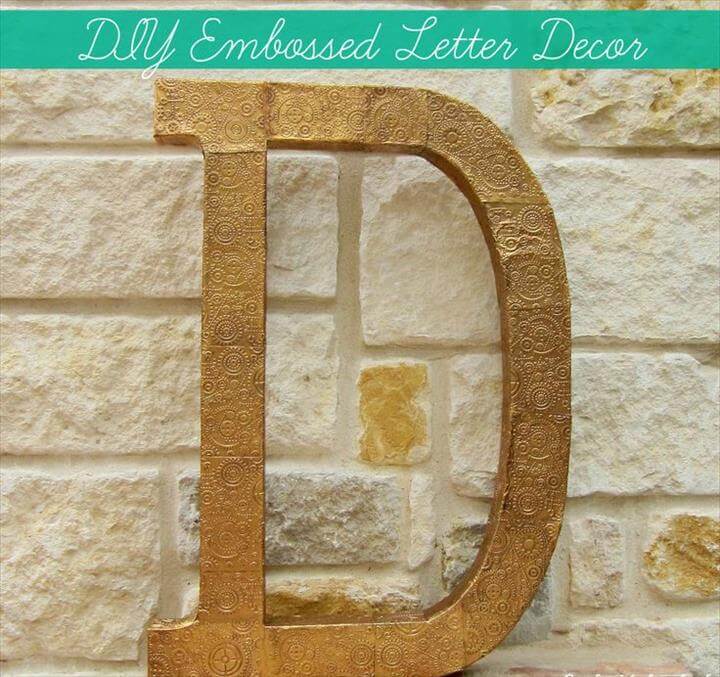 Image: consumercrafts
YAY Wall Art

: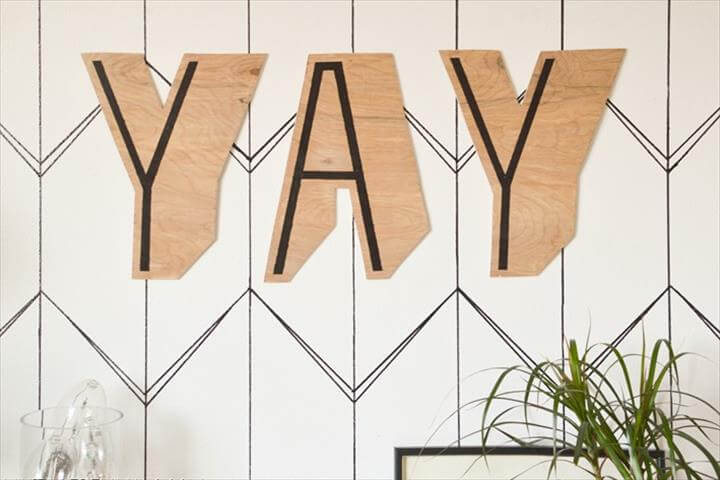 Image: vintagerevivals
Spray Painted Wooden Letter

: Jeweled Letter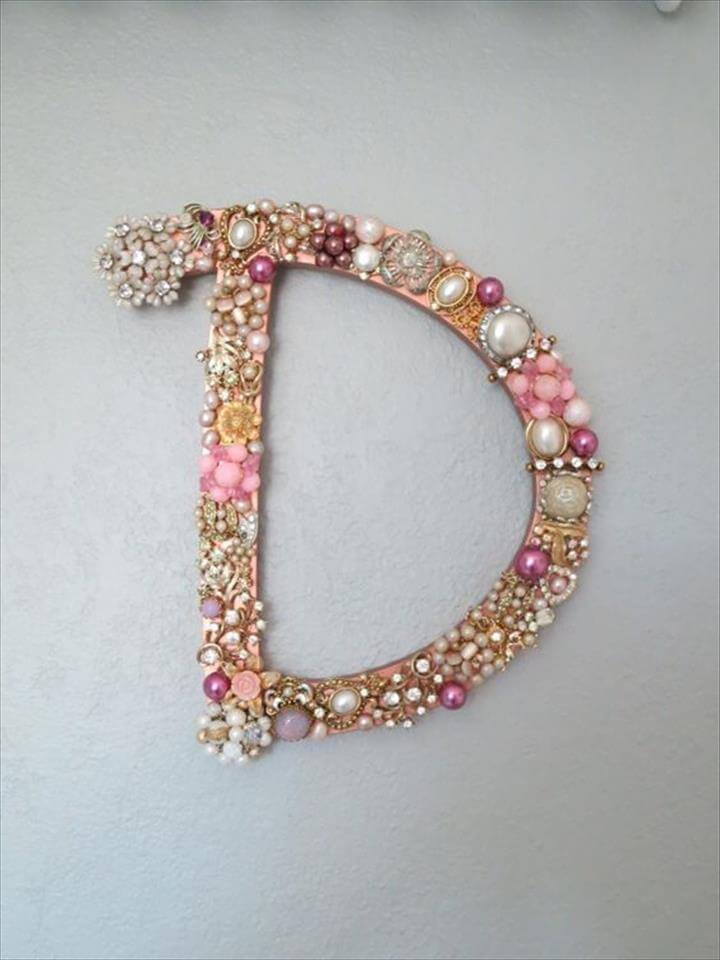 Image: wordpress
Yarn-Wrapped Letter

: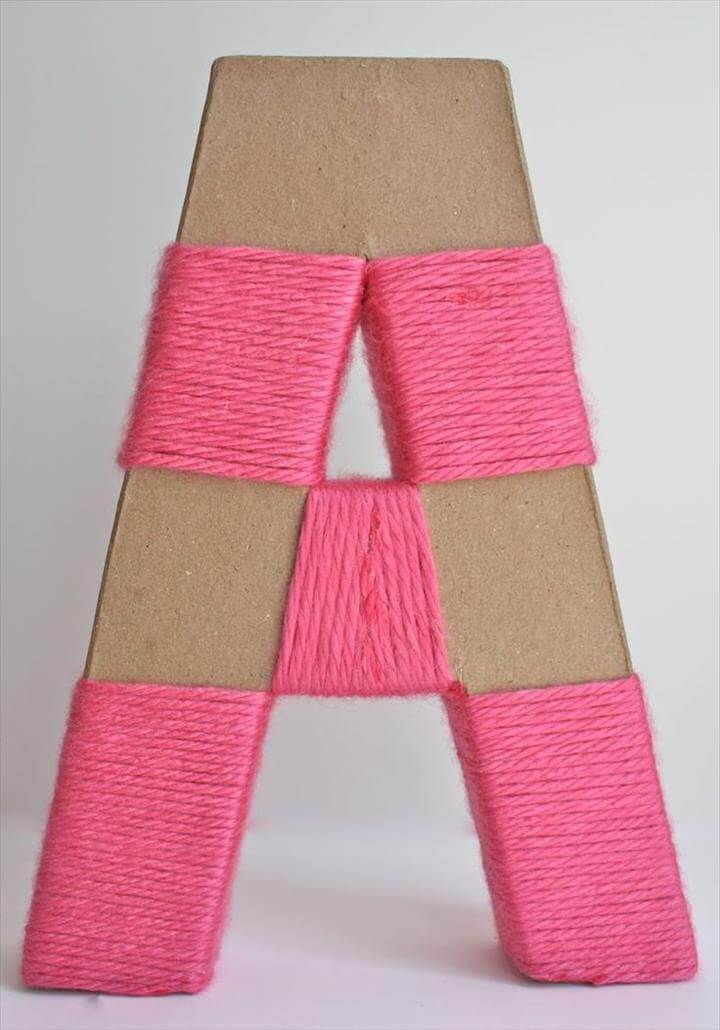 Image: sarahortega
Watercolor Wood Letters

: Summer Letter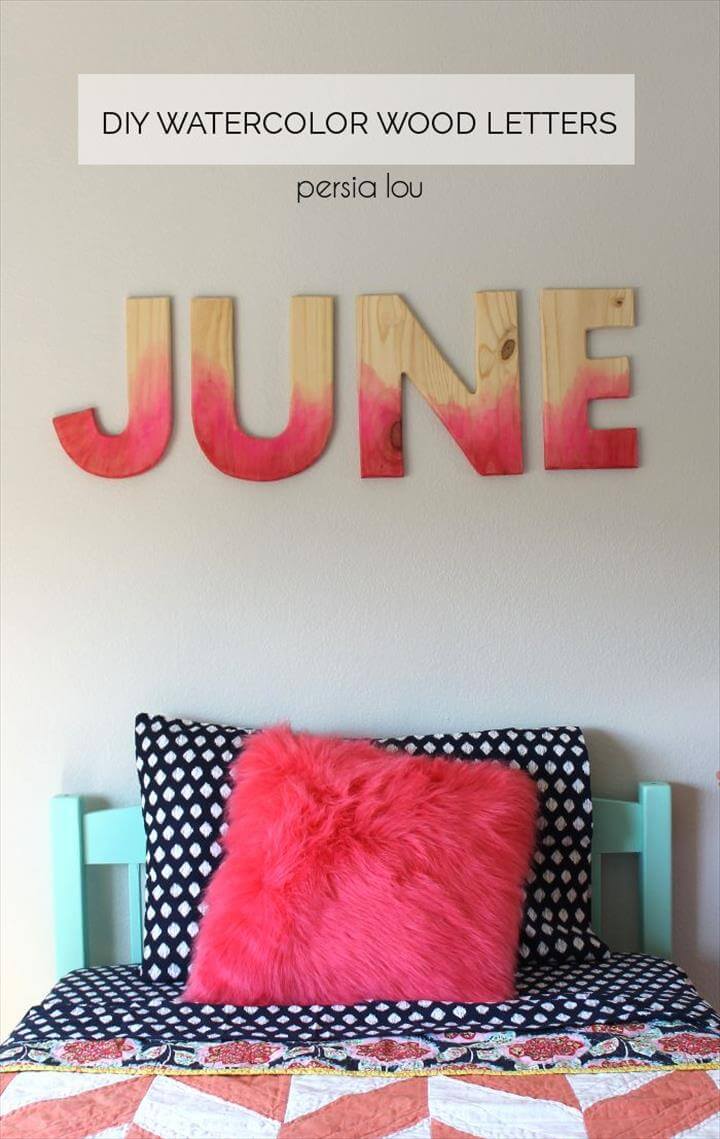 Image: thepostmansknock
Room Art

: DIY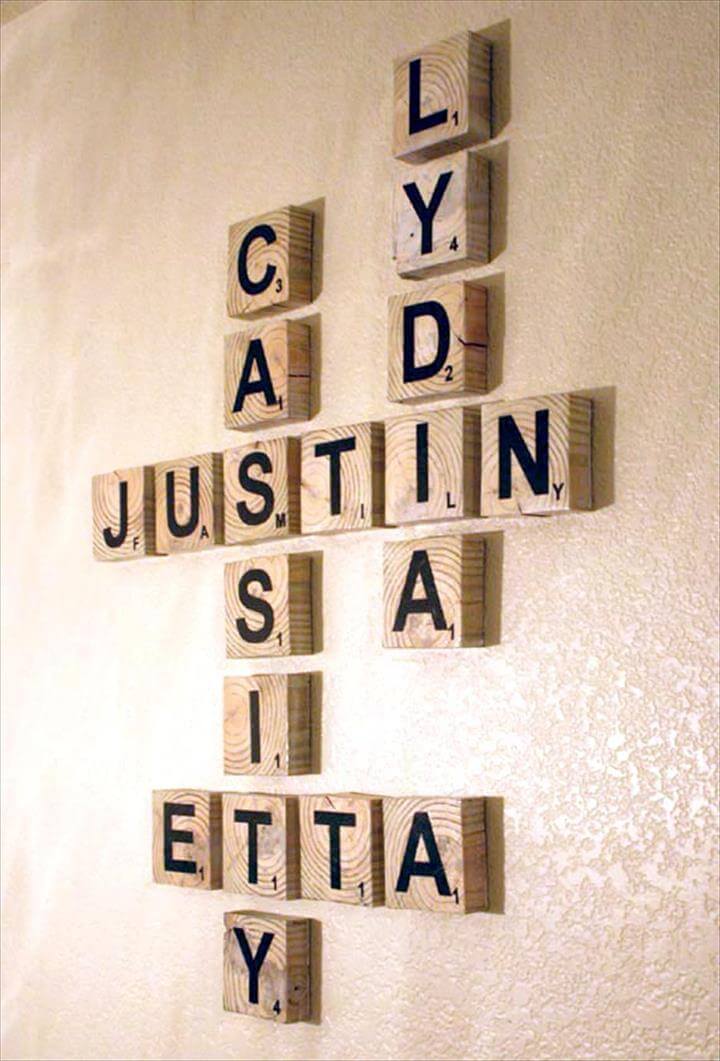 Image: remodelaholic
Pallet Wood Letter: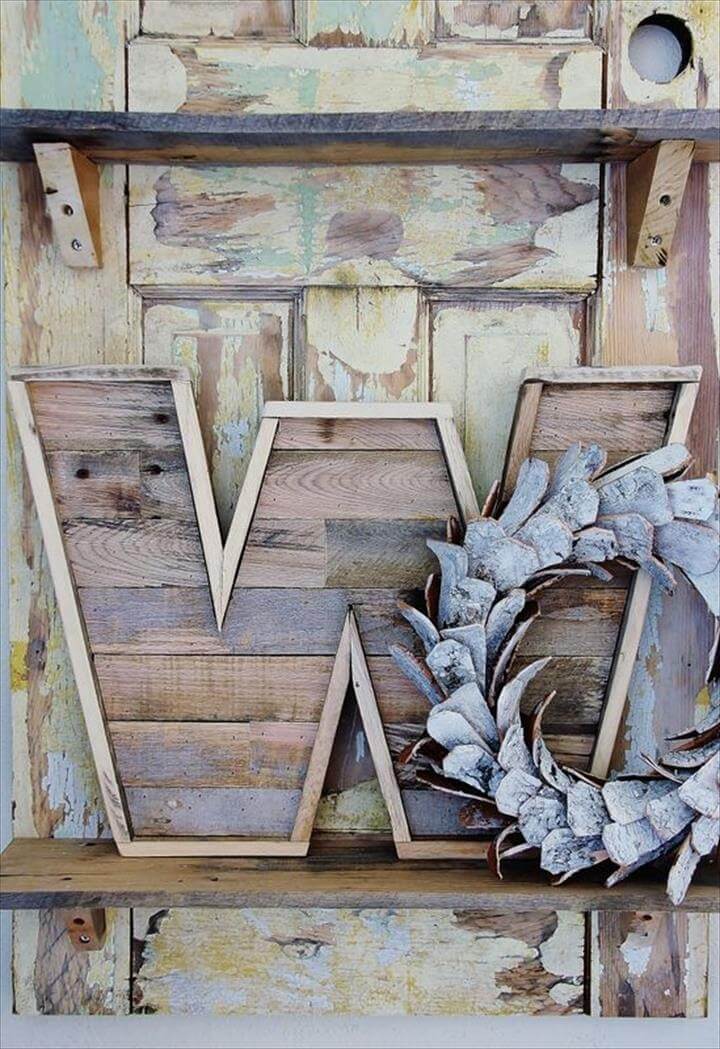 Image: thistlewoodfarms
Decoupage Letters Tutorial

: Love Letters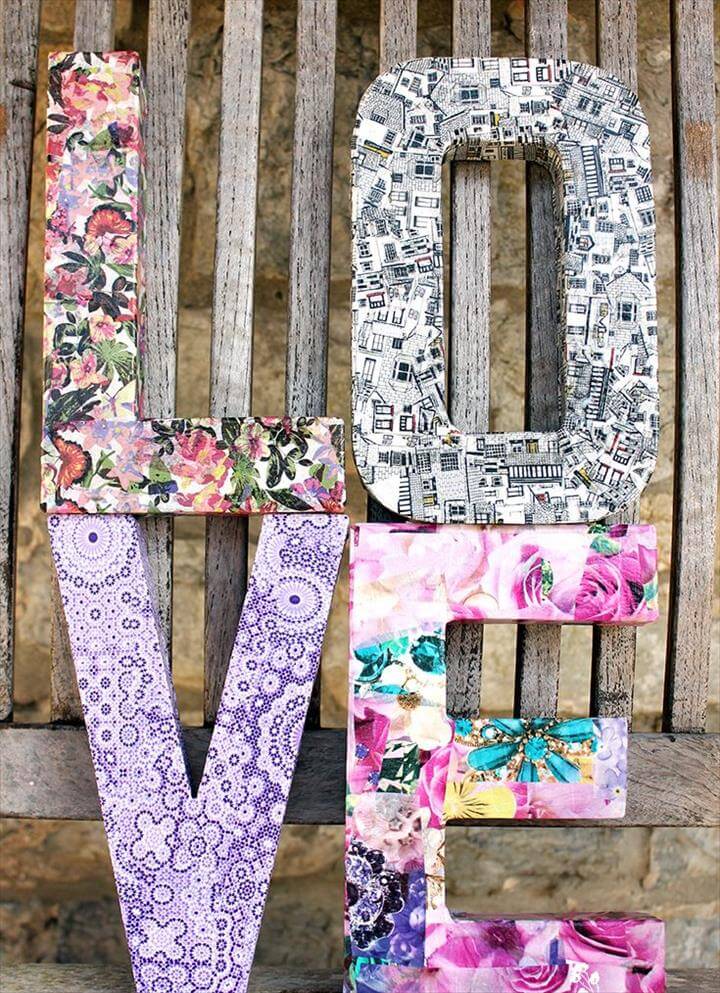 Image: jo-shiki
Cardboard Letter

: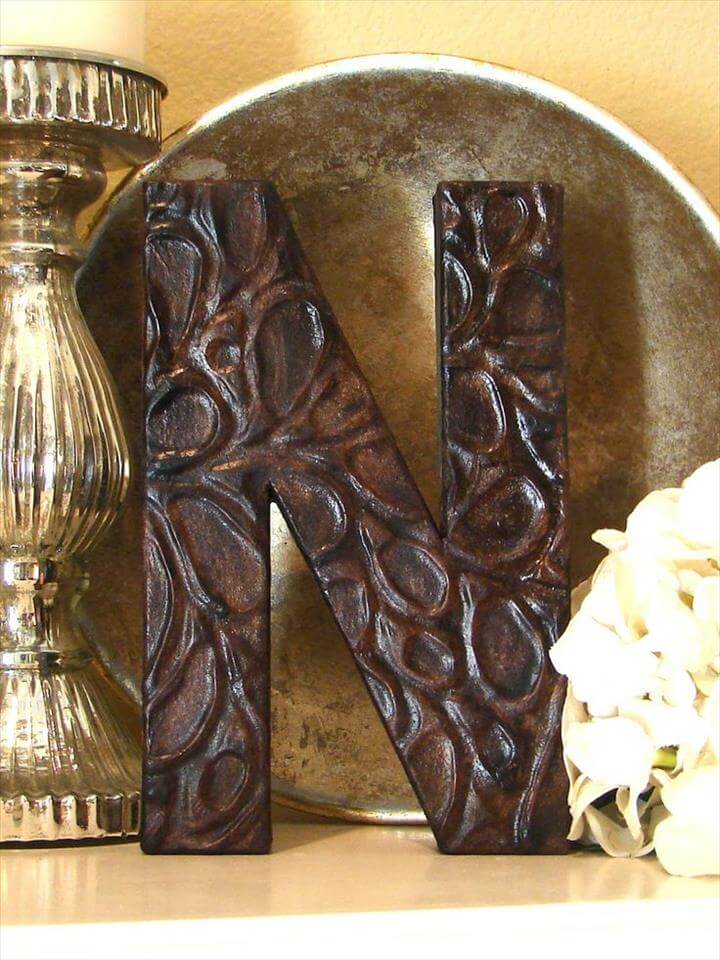 Image: little-inspirations.blogspot
JOY Letters With Lighting: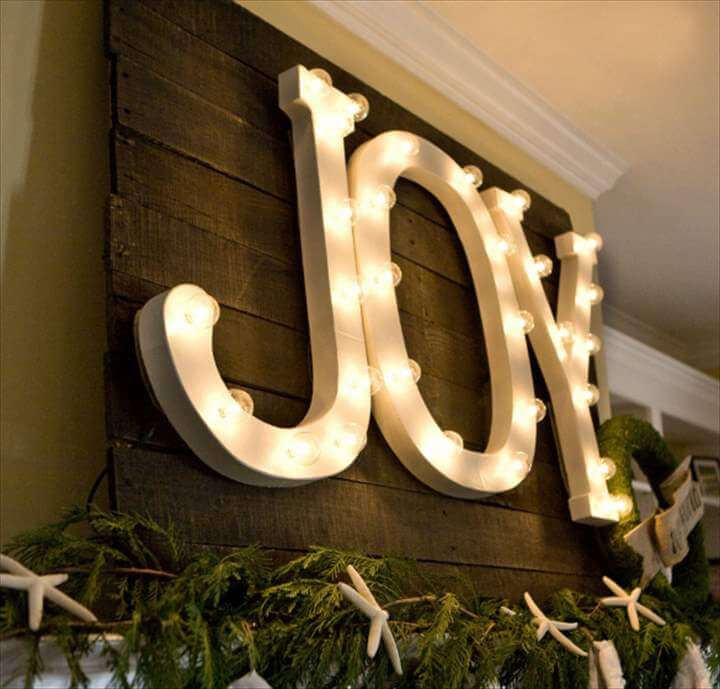 Image: uncommondesignsonline
Save
Save
Save
Save
Save
Save