Hair accessories are always girl's favorite and they keep on looking for new ideas to tie their hair. Try making some diy hair clips that will help you do your hair in different ways every day.
There are a variety of cute and gorgeous 16 Charming DIY Hair Clip We Could Find here that not only the little girls but also young woman would love to make and wear. You can use a variety of crafts for these projects such as ribbons, flowers, crochet yarn. A little effort along with your creativity can together help you create some amazing masterpieces for this season. Weather you have short or long hair you can now use some of the easiest ways to make your hair look great with some great accessories. You can also try making diy pom pom hair clips that looks cute and adorable especially for the little baby girls.
These are easy to make all you need to have is to grab some pom pom balls, stick them on a plain hair clip and all is good. This season flower hair clips are very popular and are supposed to be most attractive. grab a giant artificial flower and stick it on a plain clip with the help of strong glue so it does not come off easily. you can also make the flowers with a scarp fabric or even buy ready made flowers from stores. All depends on your own efforts and creative skills as to how you want these projects to be done. If you put a little bit of effort you may need some extra space for only and only your hair accessories to be stored which I think is amazing.
All these amazing ideas really worth a try. Share the ideas with others too so that they can also make their collection better.
Elena Of Avalor DIY Hair Clip: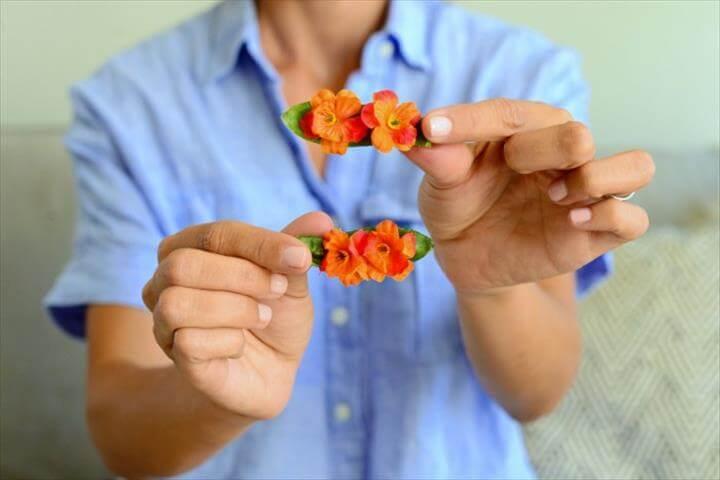 Image: hellosplendid
Flower Hair Clips: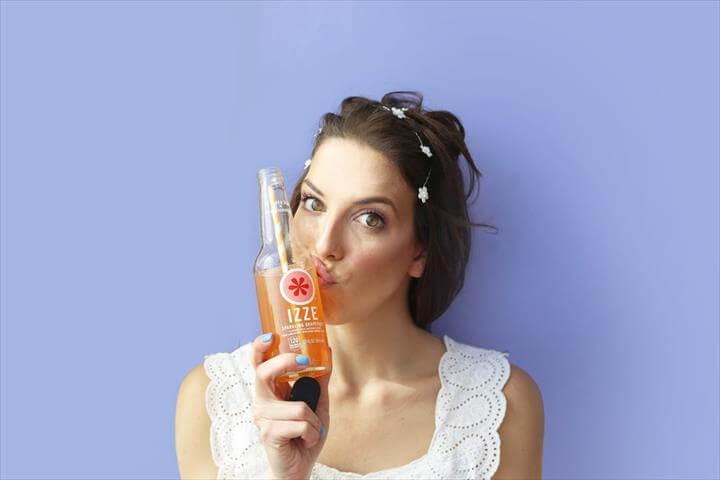 Image: erinphraner
Crochet Flower Hair Clips – DIY Style Tutorial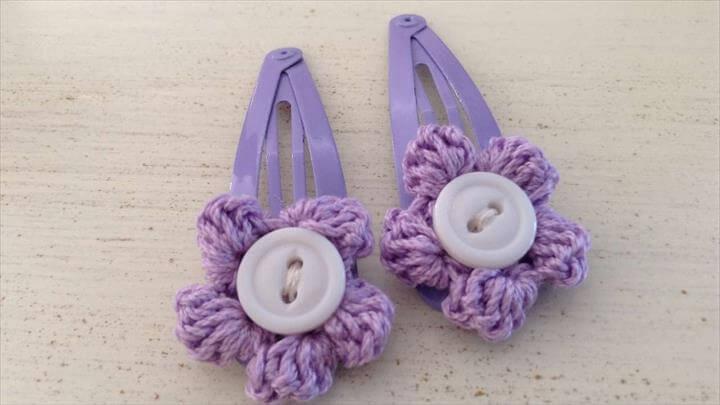 Image: youtube
Flower Hair Clip – DIY Idea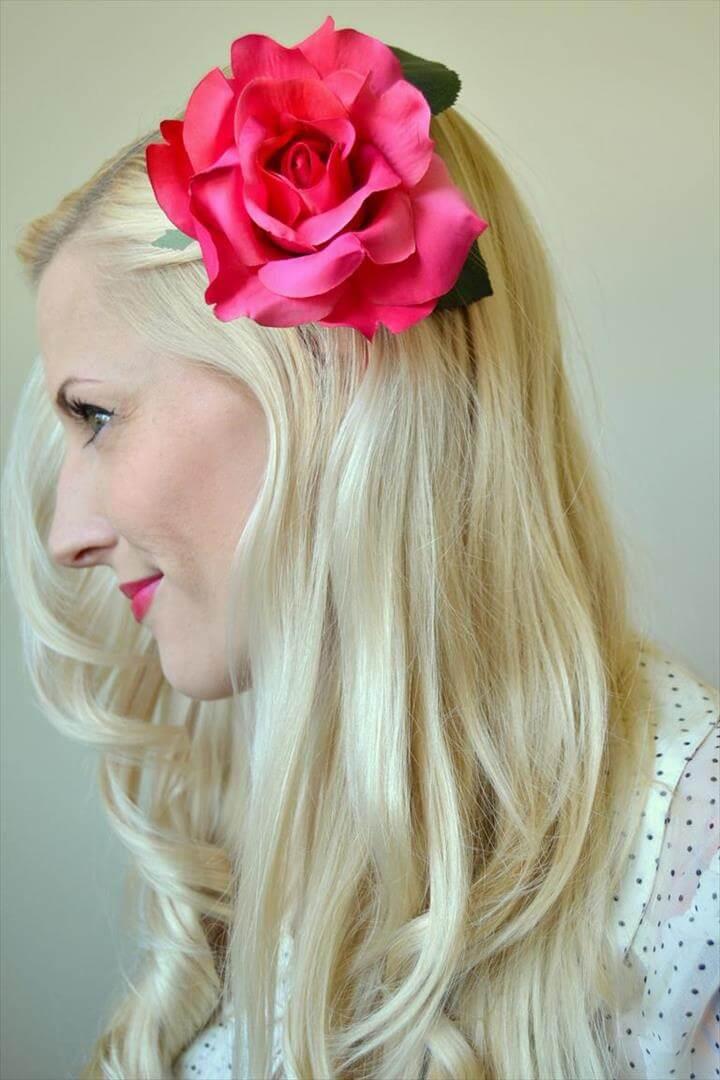 Image: tattooedmartha
DIY Little Pom Pom Hair Clips: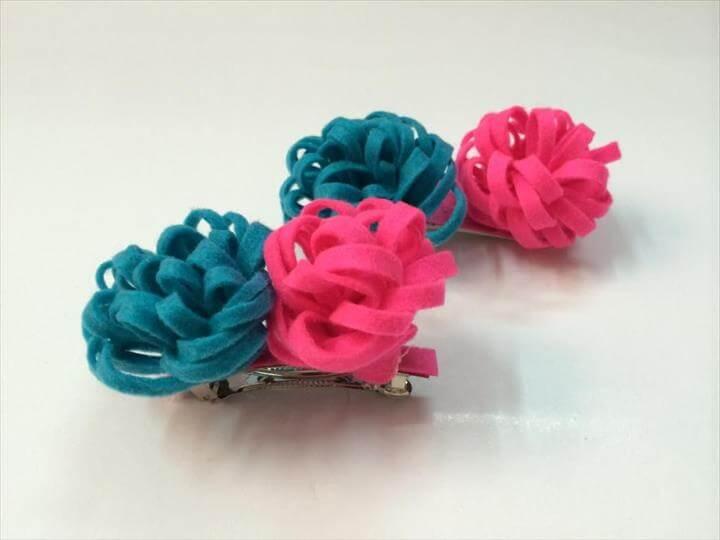 Image: yourdiyfamily
Circular Ribbon Flower Hair Clip: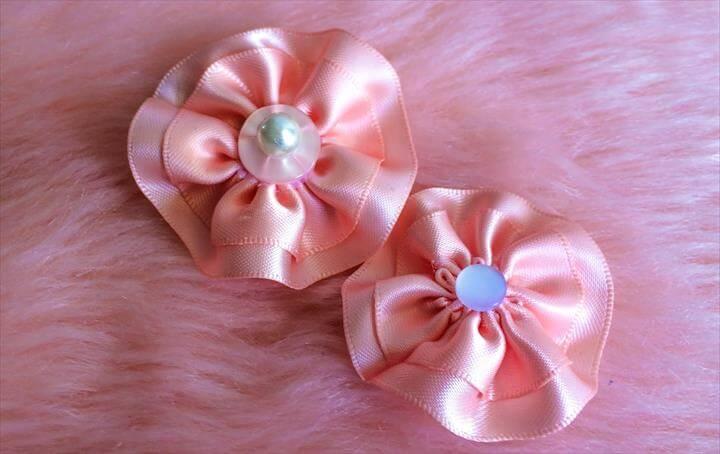 Image: youtube
Summer Flower Hair Clip: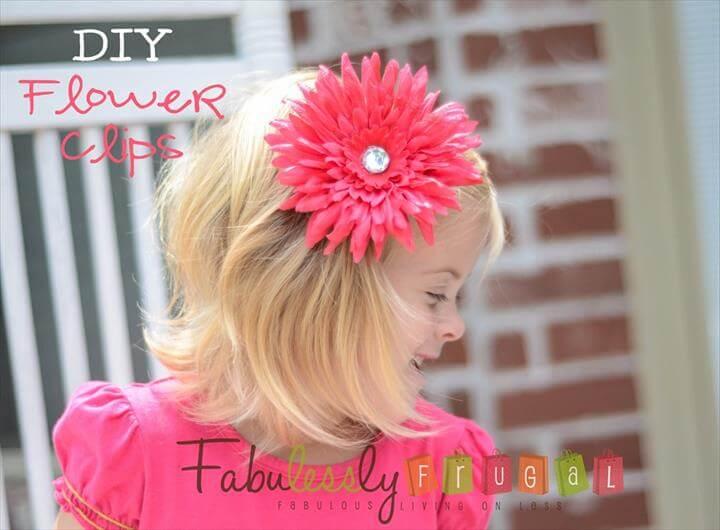 Image: fabulesslyfrugal
Beautiful  Elena Of Avalor DIY Flower Clip: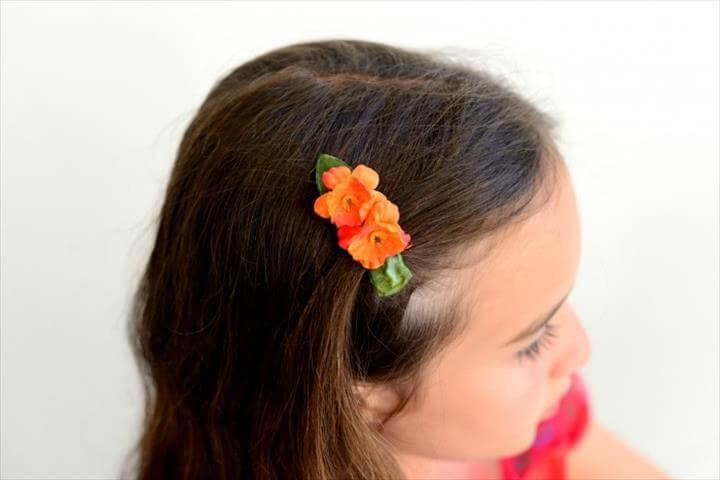 Image: hellosplendid
Perfect Hair Clip: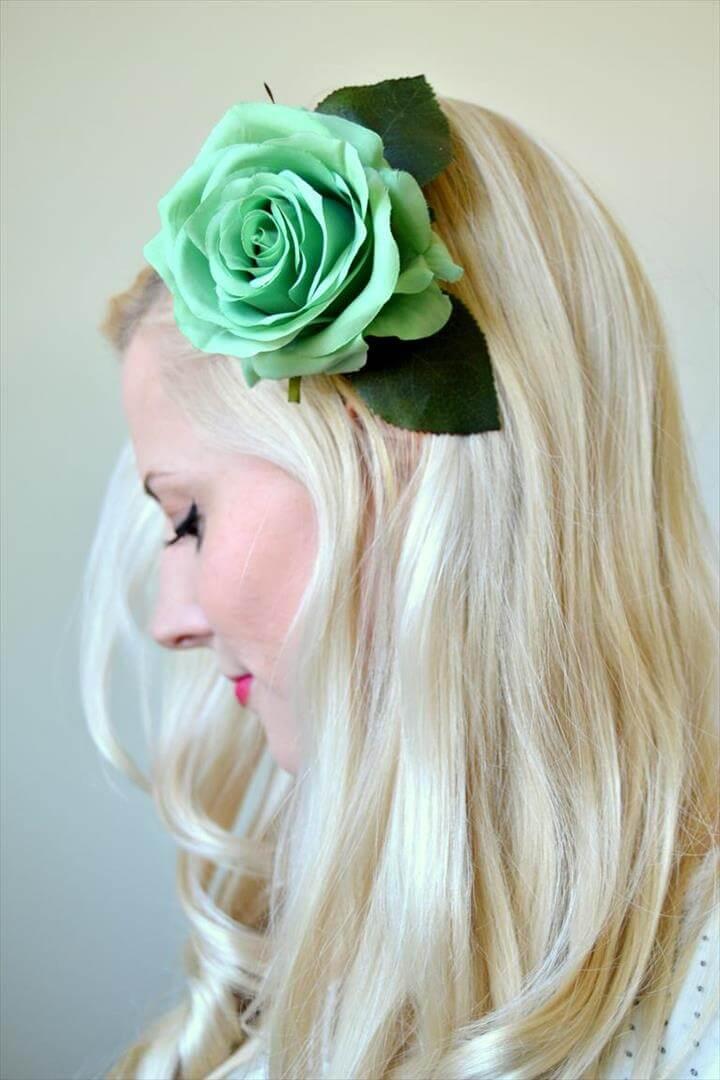 Image: tattooedmartha
Ribbon Kanzashi Flower Hairclip: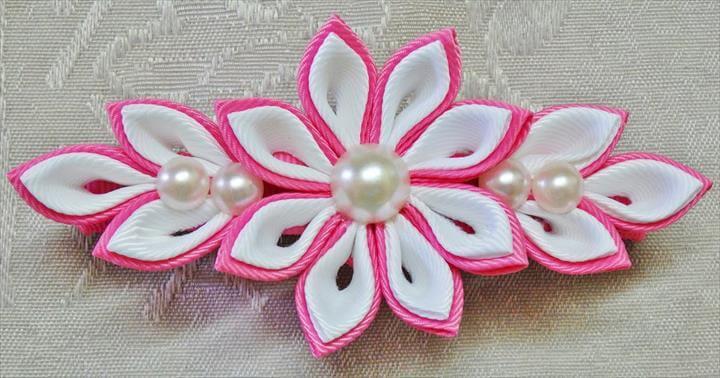 Image: youtube
Floral Clips – Red Flower Hair Clips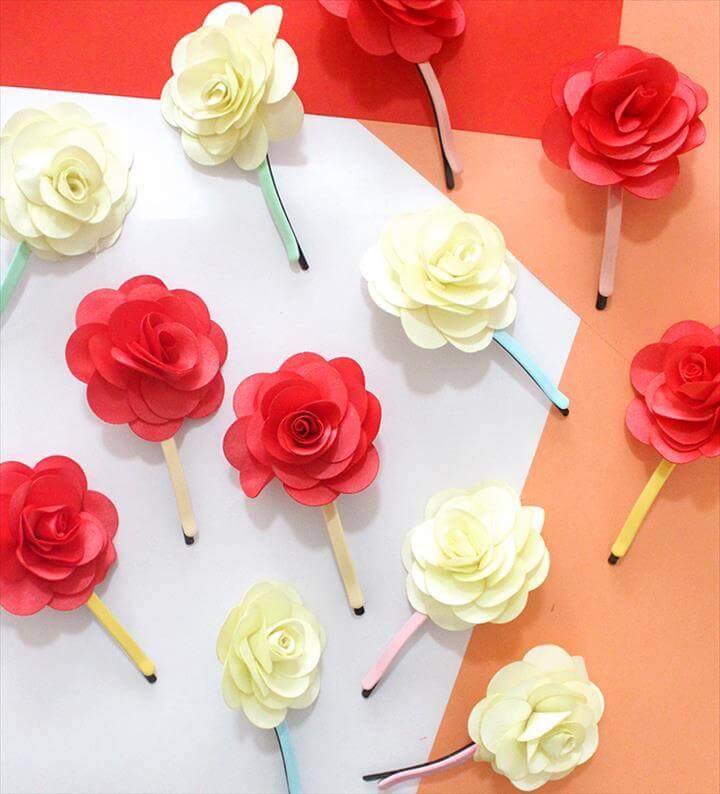 Image: thecraftables
DIY Satin Flower Hair Clips: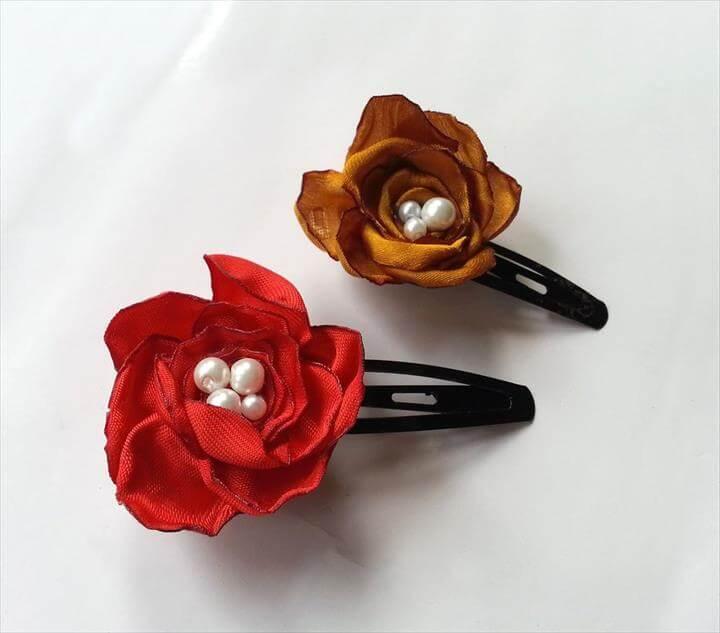 Image: instructables
Kanzashi inspired Satin Tulip Flower Hair Clips: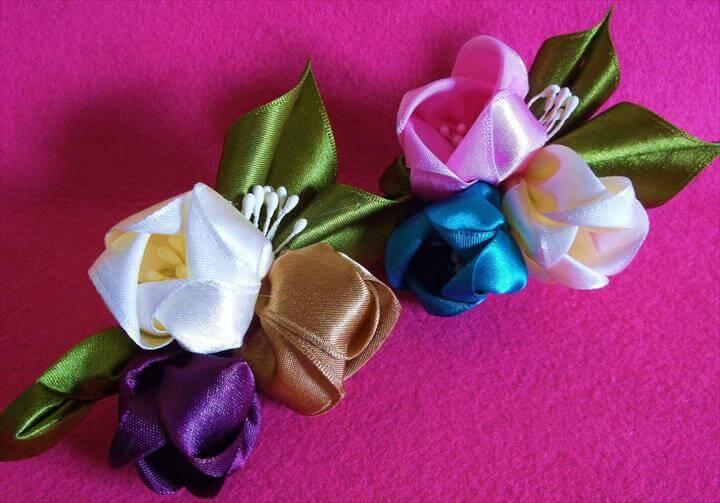 Image: youtube
Gorgeous Flower Hair Clip: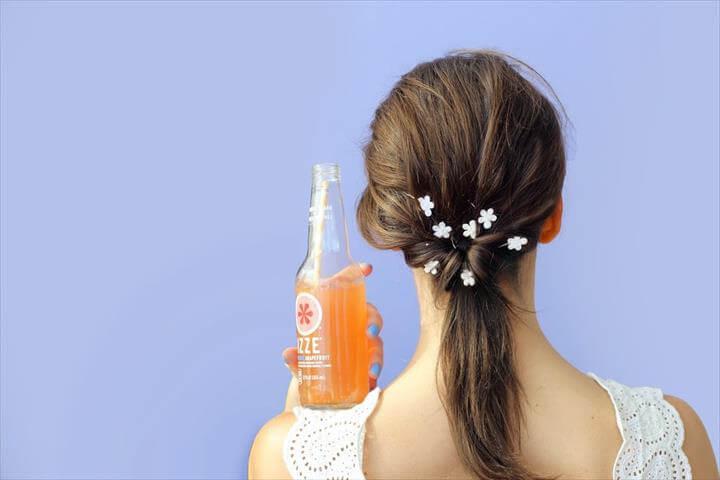 Image: erinphraner
Fabric Flower Hair Clip: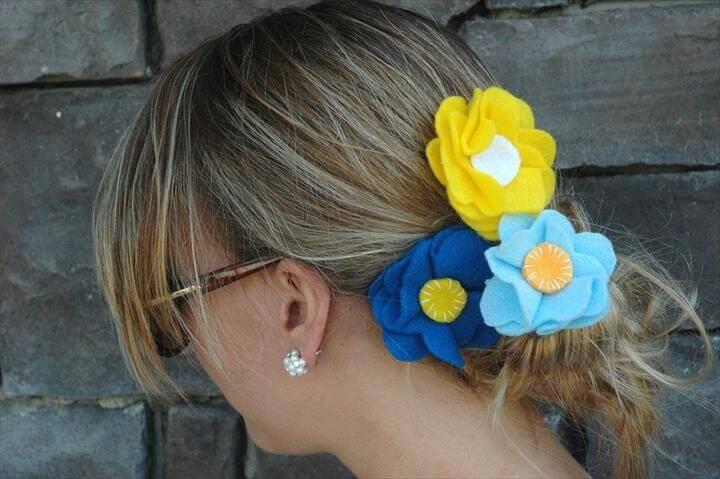 Image: instructables
Fresh Flower Hair Clip: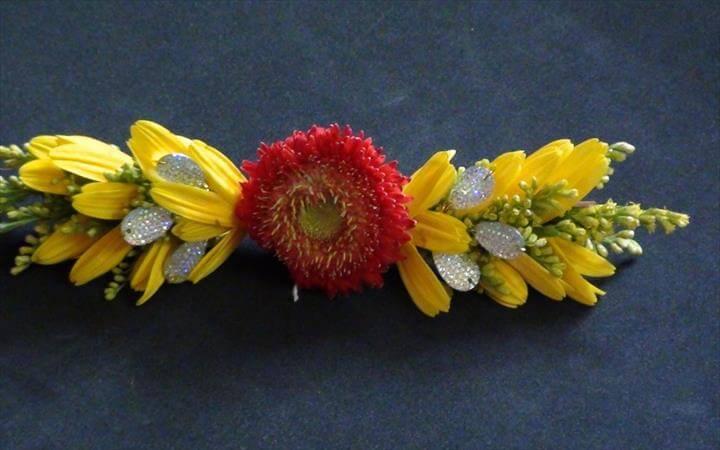 Image: youtube