Necklaces can surely increase your beauty with even the simplest of the outfits. Here are 16 DIY Necklace Ideas With Magic Tutorials amazing and stunning examples of how you can create your own diy magic necklaces with only a little effort and creative skills.
Have a look at this first project that is basically a faux bullet crystal necklace which is simply beautiful and simple to make. For this you need to have some small crystals, large cord caps, jump rings and glue and you are all set for this amazing creation.
Next one that we have here is a combination of chain and neon necklace which is definitely and intelligent combination to try, choose the neon rope color according to your favorite outfits and a simple silver chain. Have you ever thought of making a cute and funky necklace with a cute combination of safety pins and pearls? Try this out soon to amaze yourself and others with your creativity and skills.
Well if your are an animal lover you must be thinking of animals while doing any project what so ever. So here is an animal toy necklace for you which is so simple that you really have to give it a try soon. Then we have some other necklaces such as statement necklaces, geometric necklaces and ones made with pom pom ball. Also if you have a few pearls and wires with you , you can make a beautiful yet simple necklace like this one over here. do watch the tutorials of these projects so that you do not miss out on the little details of all the projects.
One of the most unique of all these necklaces is this salt dough necklace  which is different than any other project over here.
Share the above discussed ideas with others too so that they can also do wonders with their creative skills and add some spark to their jewelry collection as well.
Faux-Bullet Crystal Necklace: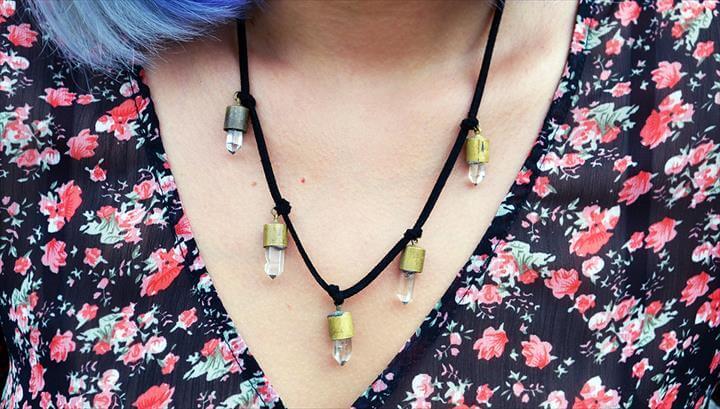 Image: allthegoodgirlsgotoheavenblog
Neon Rope & Chain Necklace: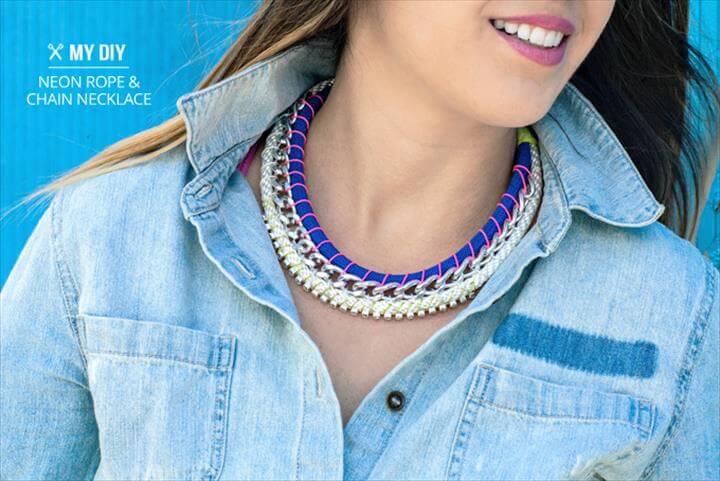 Image: ispydiy
Statement Necklace: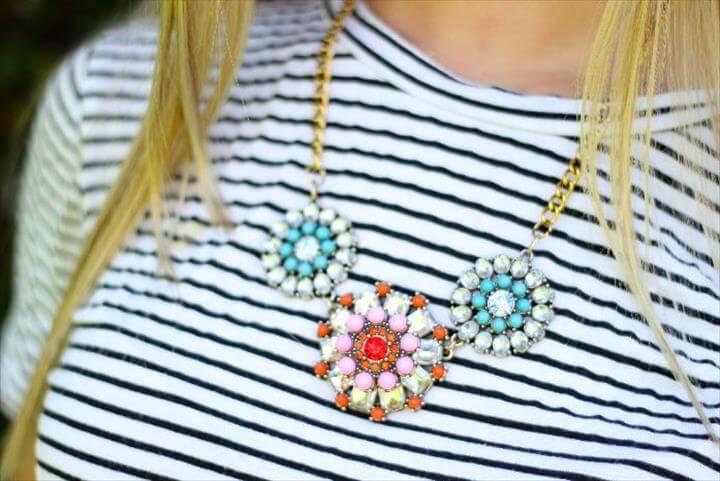 Image: kalliecooper
Safety Pin Pearl Fan Necklace: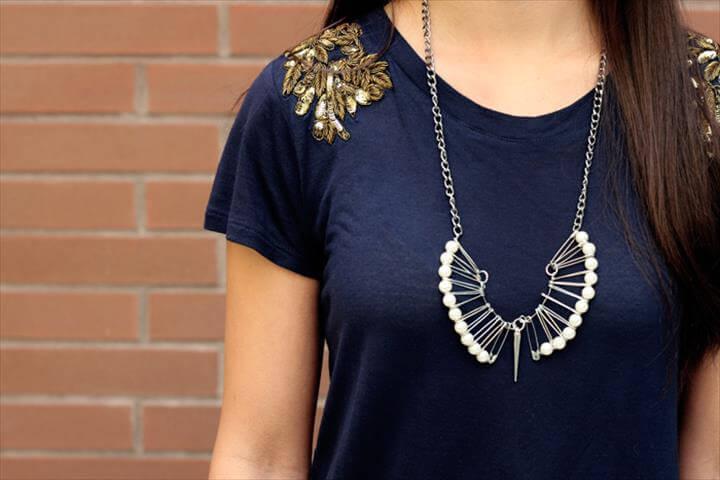 Image: mylittlesecrets.ca
 Toy Animal Necklace: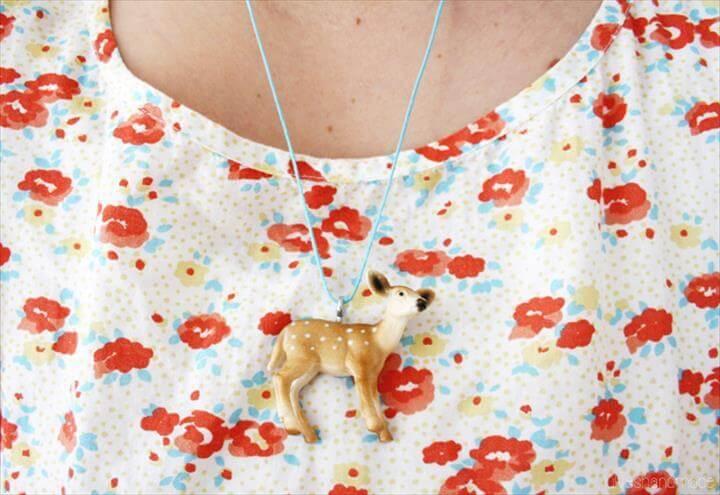 Image: luloveshandmade
Painterly DIY Statement Necklace: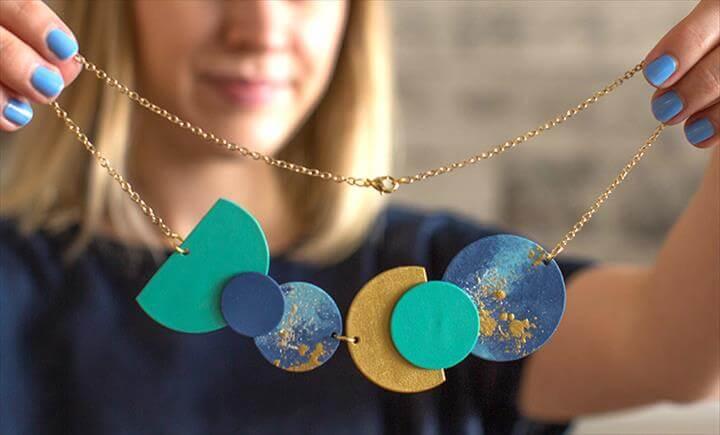 Image: liagriffith
Sparkly Pom Poms Slip Necklace: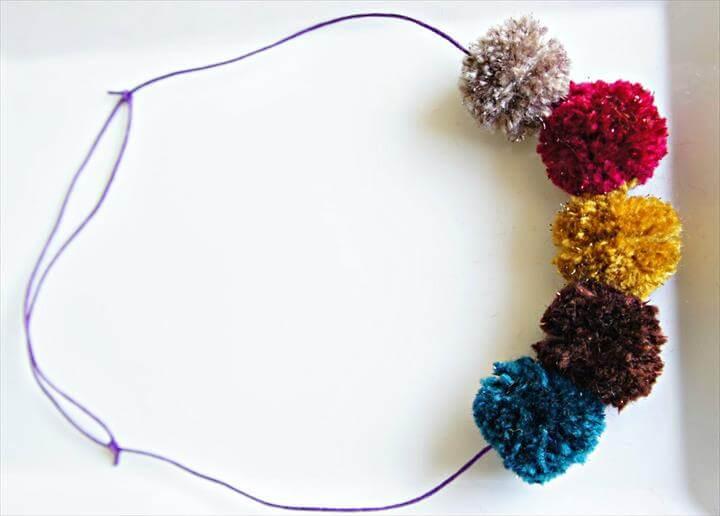 Image: bebeandbear
Glittered Geometric Necklace – Modpodge Necklace – Triangle Necklace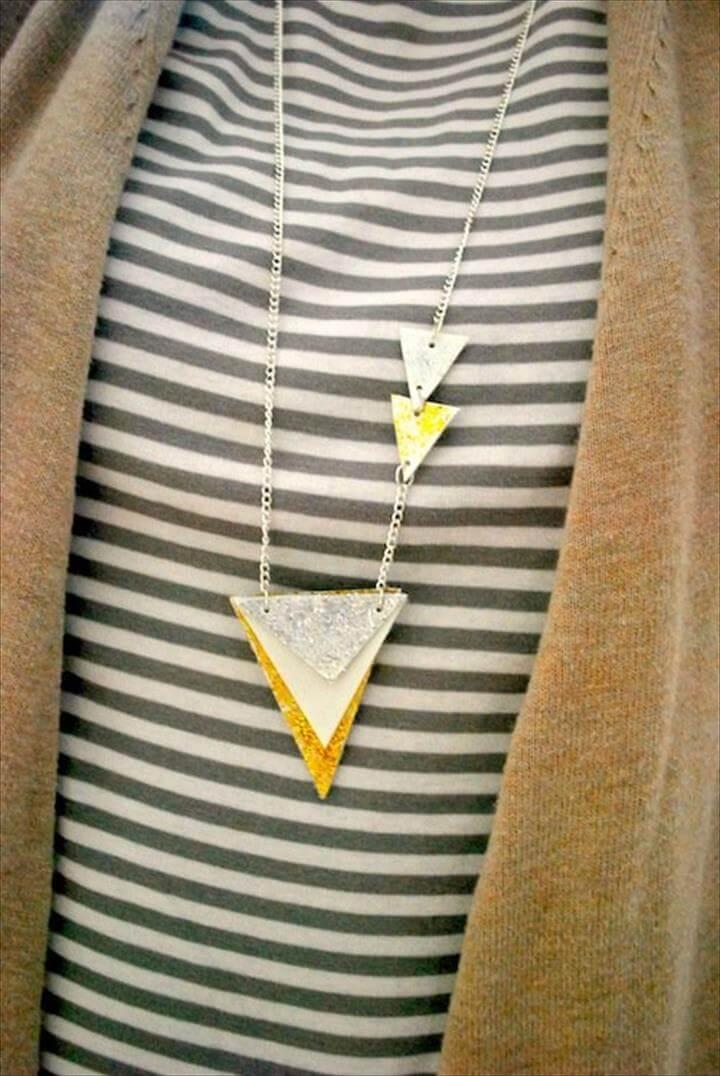 Image: modpodgerocksblog
Geometric Necklace: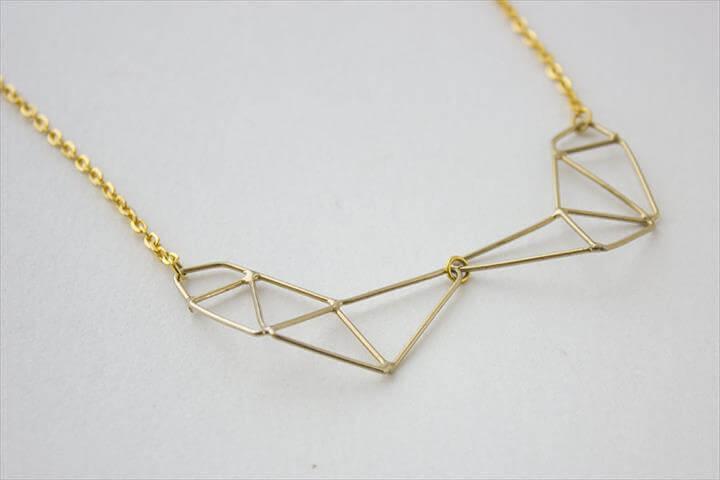 Image: lustingforlavish.wordpress
Yoyo Flower Necklace: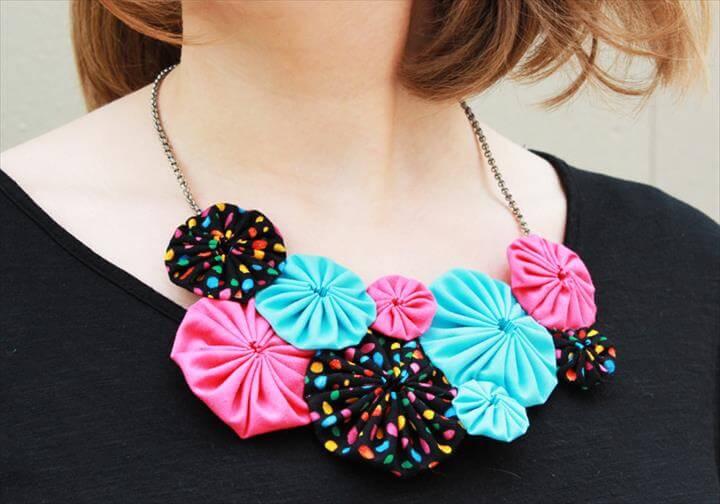 Image: planb.annaevers
DIY Wired Pearl Necklace: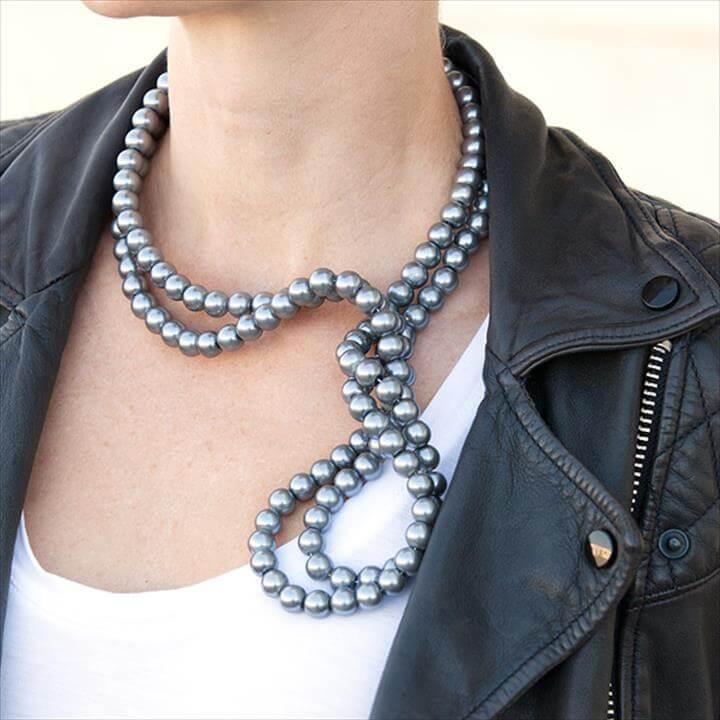 Image: trinketsinbloom
 Salt Dough Necklace: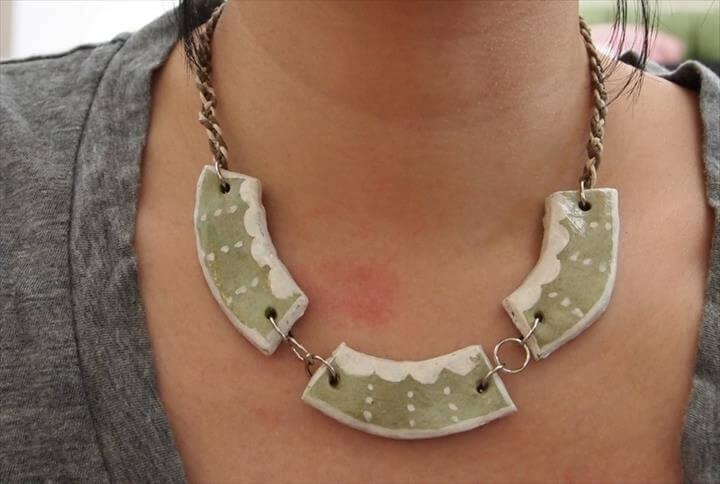 Image: pinkstripeysocks
Embroidered Geometric Necklace: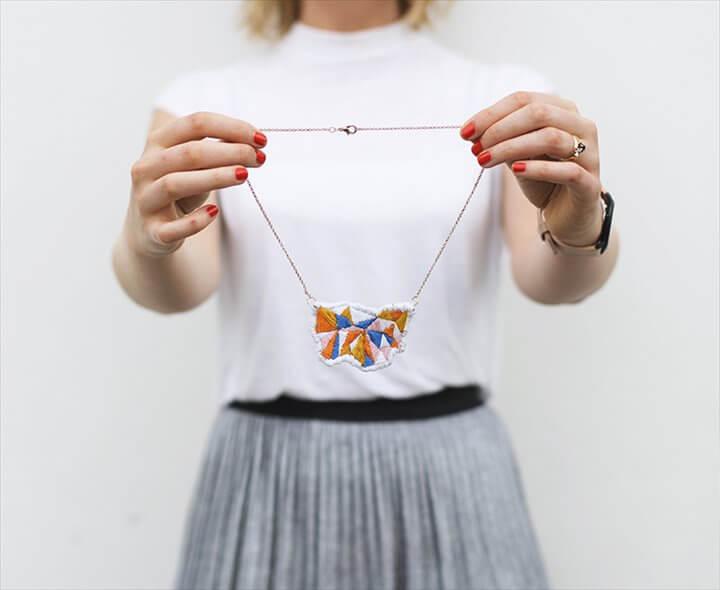 Image: wemakecollective
DIY Crystal Necklace: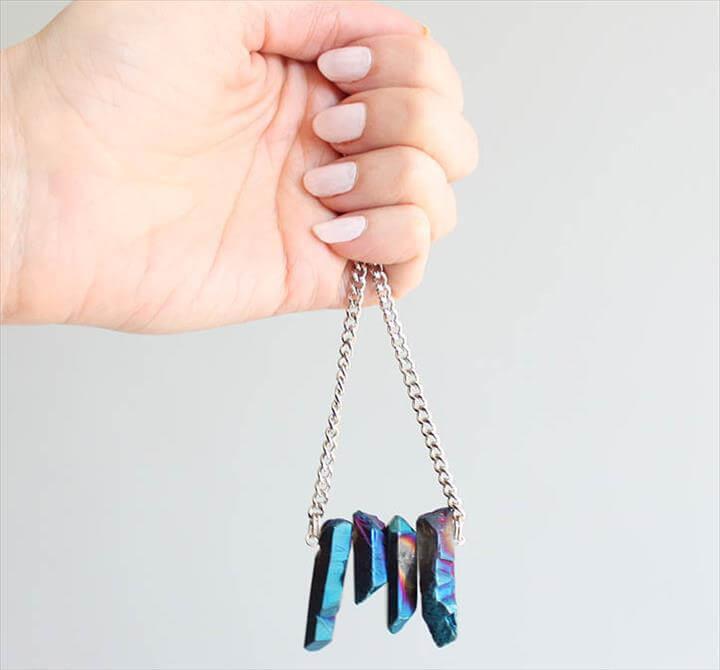 Image: gina-michele
Draped Chain Necklace: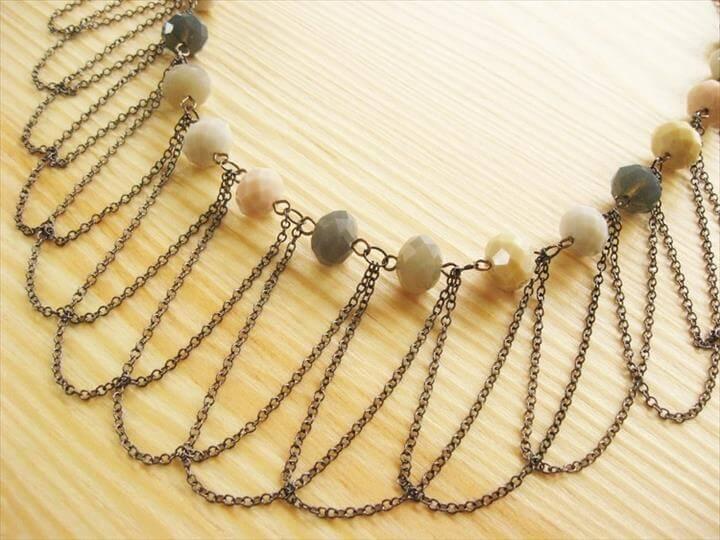 Image: howdidyoumakethis
Seashell Flower Necklace – Spring Floral Jewelry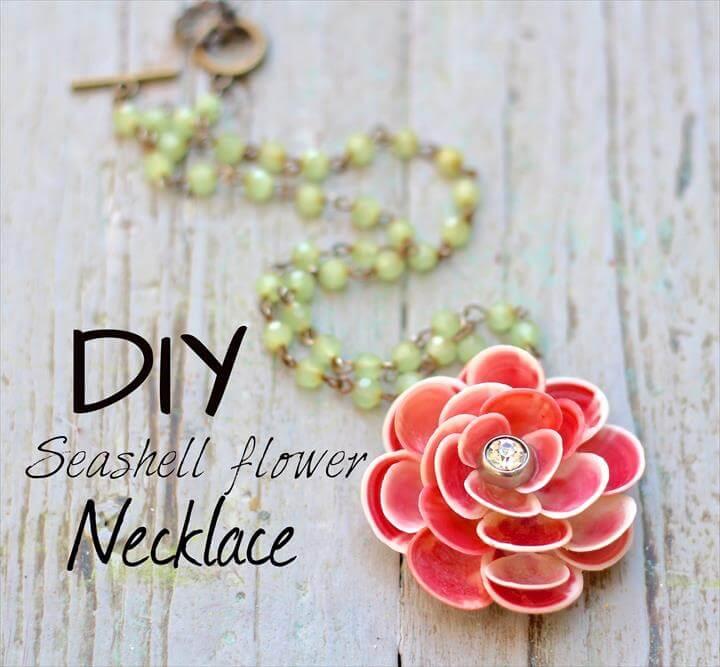 Image: debisdesigndiary