If you are looking forward to decorating your beautiful hands with something amazing made by you, then you are in the right place. Here you will find some of the best ideas for making 18 Fancy DIY Beaded Charm Bracelet Tutorials. Watch the tutorials carefully and try following the instructions to make some masterpieces.
The first is the DIY fusion bead cuff which is actually a fusion of colorful beads and some black laces. The next is a simple kind of metal beaded bracelet made very easily with some metal beads and colorful threads and they are perfect for a friendship band. Now it's time for some tassels so here is a tassel and beads combination which is neat and looks elegant. These are some unusual DIY Shamballa style bracelets which are easier to make than most of the other DIY bracelets but they are equally trendy as well. Also, try adding some funky and creepy stuff to your bracelets as you can see here a skull wrap bracelet perfect for Halloweens.
These chain bracelets with pearl beads are especially for the brides so all of you brides to be, watch out this, as they are so trendy and classic and look great on special and formal occasions such as your big day. There are some other friendship bracelets tutorials as well such as the noodle bead bracelet with sliding knot bracelet, Hama beads bracelets, and spinal bracelets in beautiful hombre color, macramé bracelet and some other stylish and different kinds of DIY charm bracelets.
So watch the tutorials and try making these amazing bracelets to add some spice to your jewelry collection. However, these ideas are so cool to handle alone so enjoy these projects with your friends this weekend.
Fusion Bead Cuff: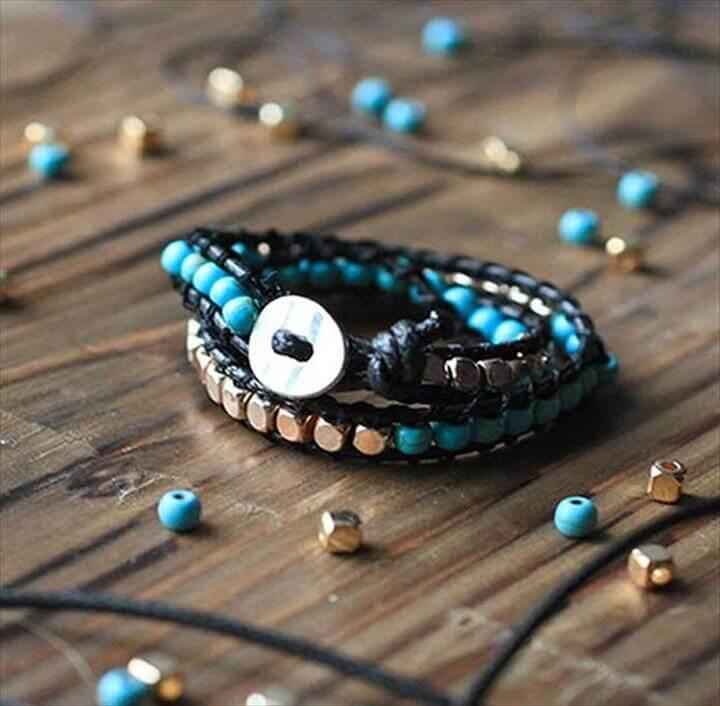 Image: diyprojects
Dainty Metal Beaded Bracelets

: Friendship Bracelet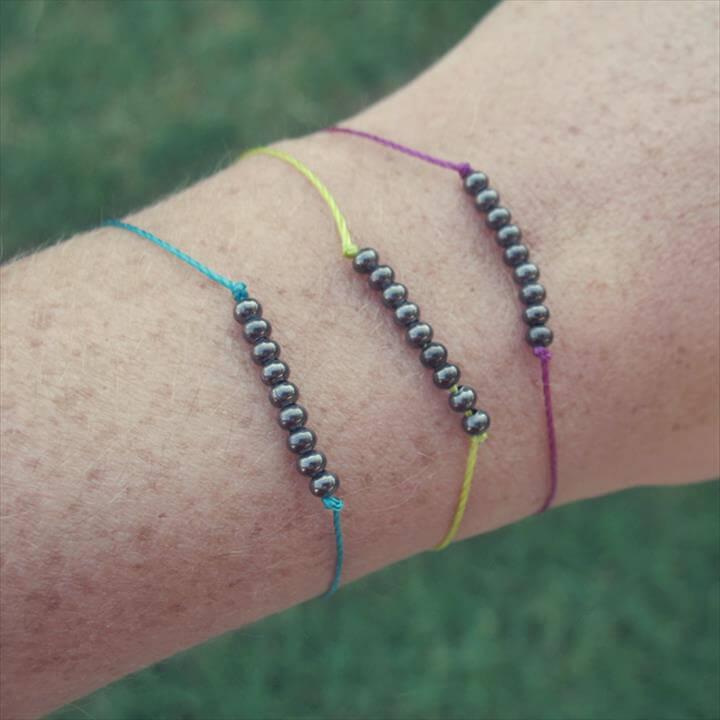 Image: gleefulthings
Tassel Beaded Bracelet Tutorial: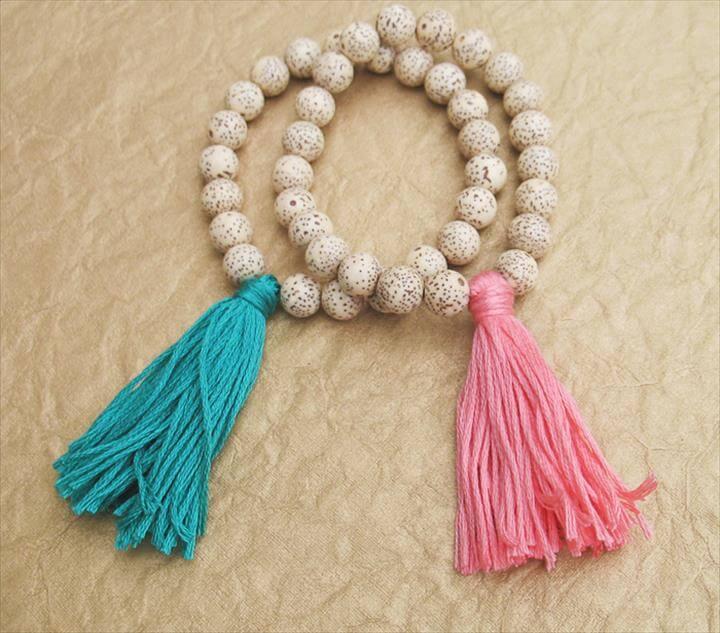 Image: gleefulthings
Shamballa-Style Bracelet Tutorial

: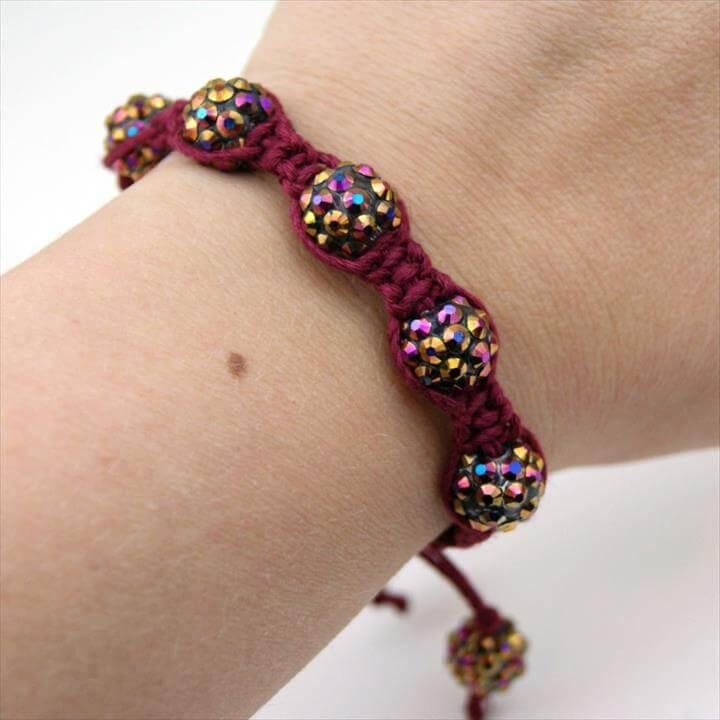 Image: consumercrafts
Beaded Skull Wrap Bracelet: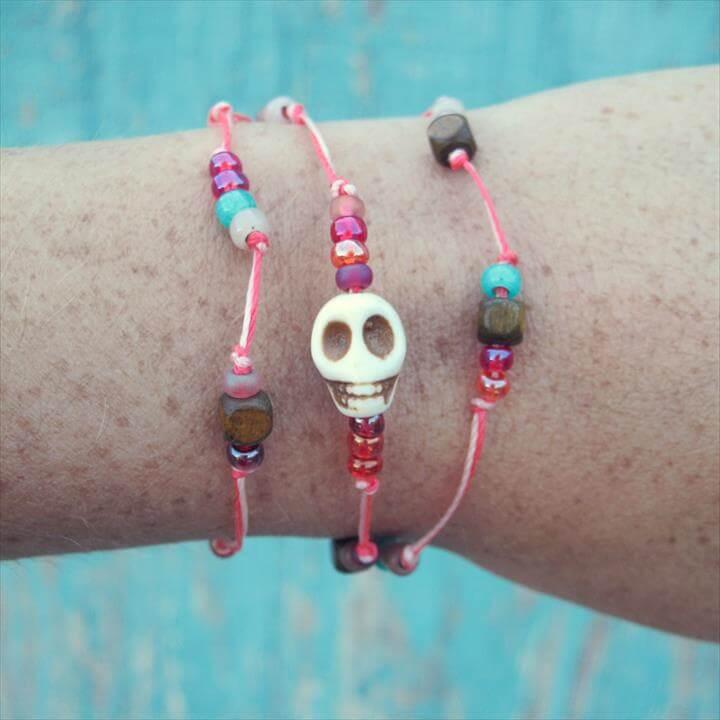 Image: gleefulthings
Chain Bracelet With Pearl Beads For Bridesmaids

: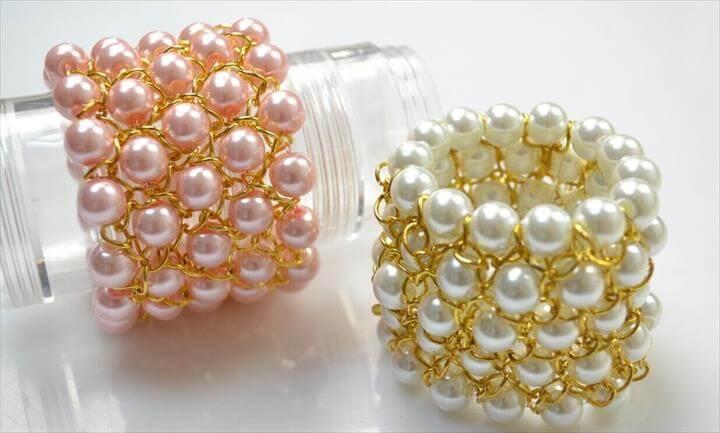 Image: youtube
Multi Strand Bracelet

: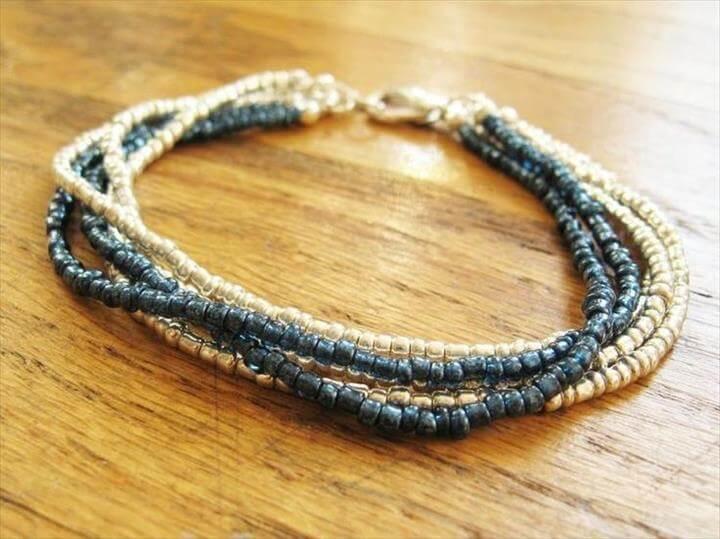 Image: howdidyoumakethis
Sliding Knot Tutorial: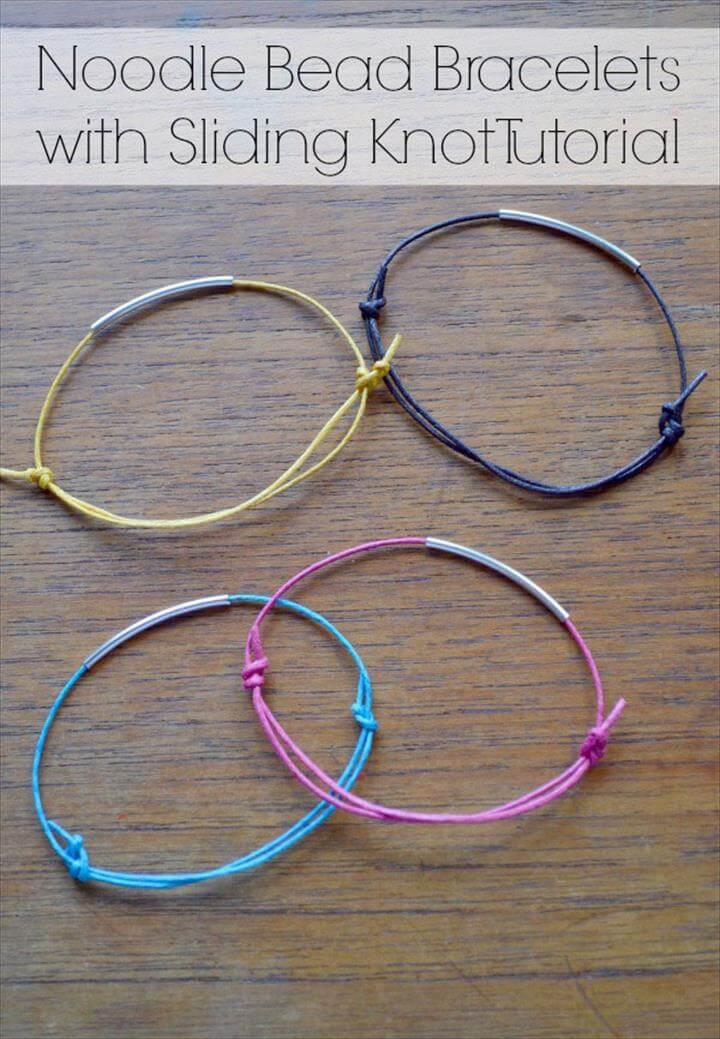 Image: ambersimmons
Friendship Bracelet: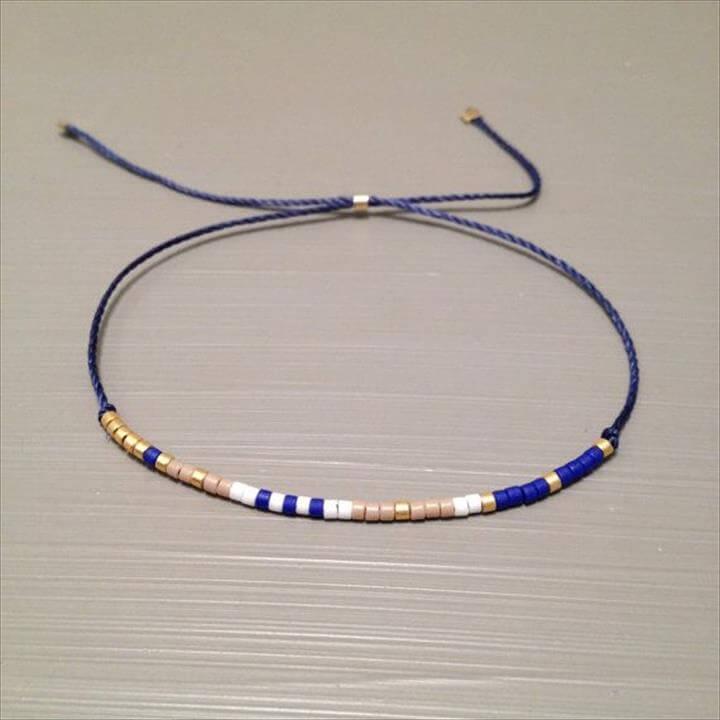 Image: etsy
Beaded Bracelets Tutorial: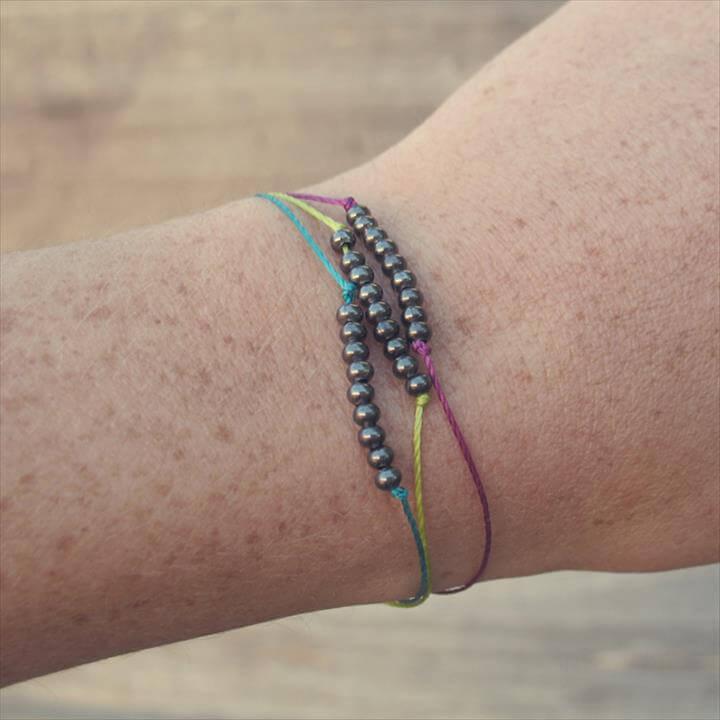 Image: gleefulthings
Braided Cuff Bracelet With Hama Beads: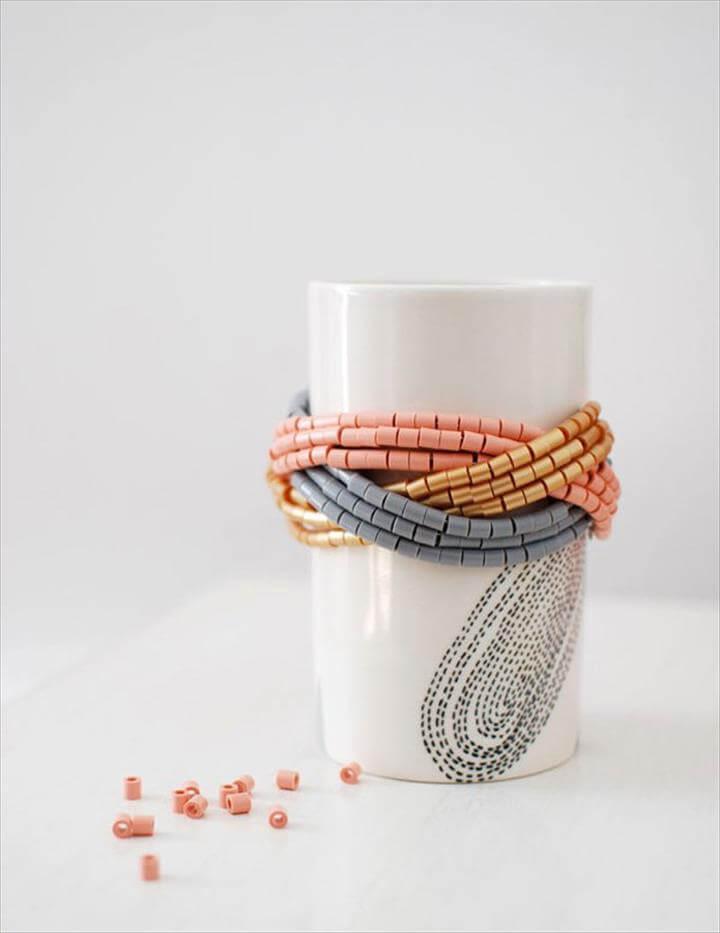 Image: tutsplus
Ombre Spinel Bracelet: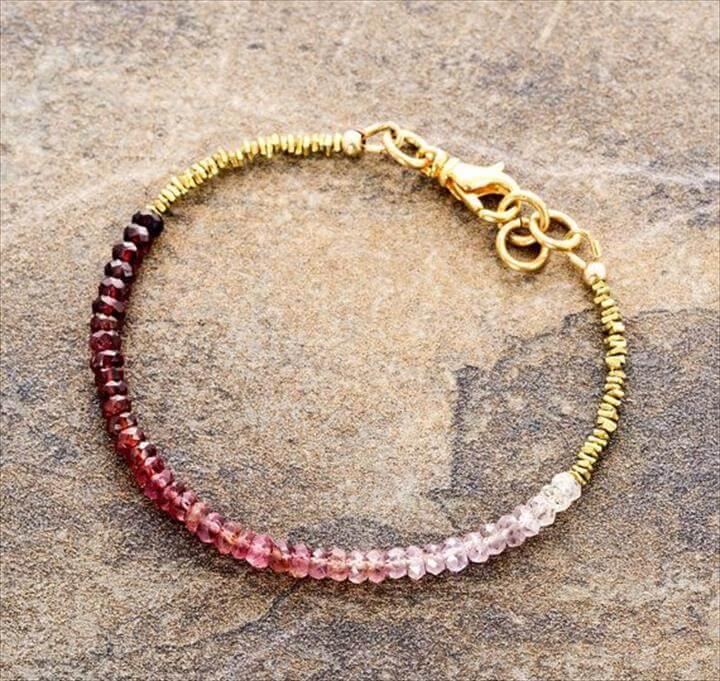 Image: etsy
Shamballa Style Macrame Bracelet: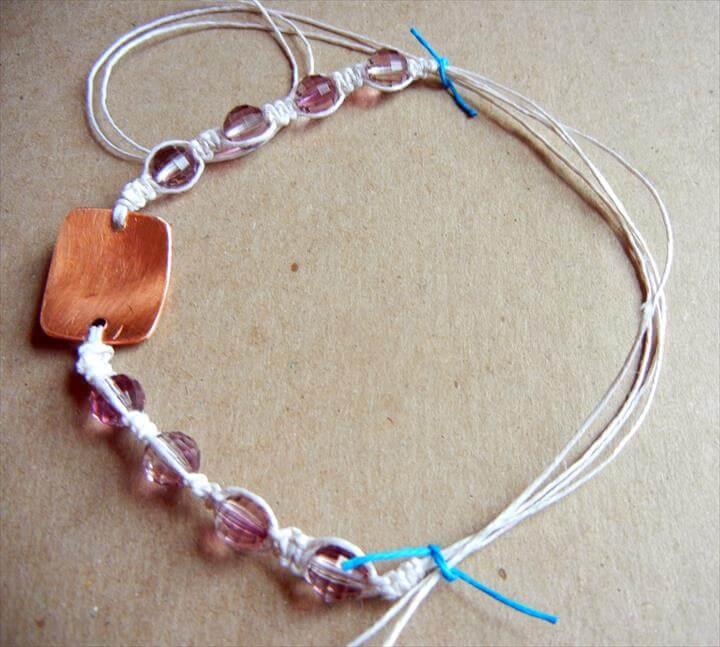 Image: rings-things
Speckled Agate Bead Bracelet

: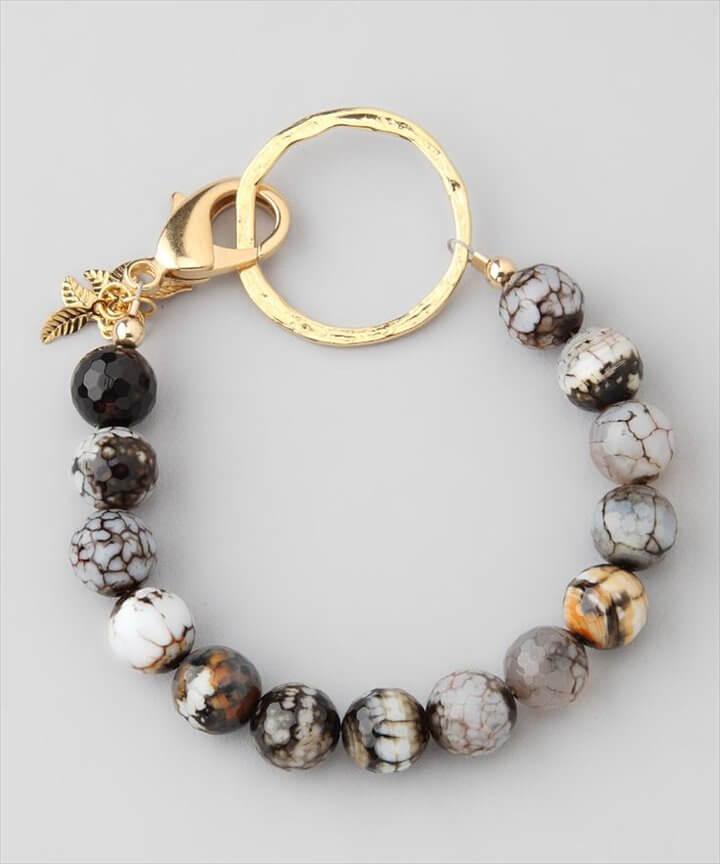 Image: zulily
Beaded Tassel

Bracelets: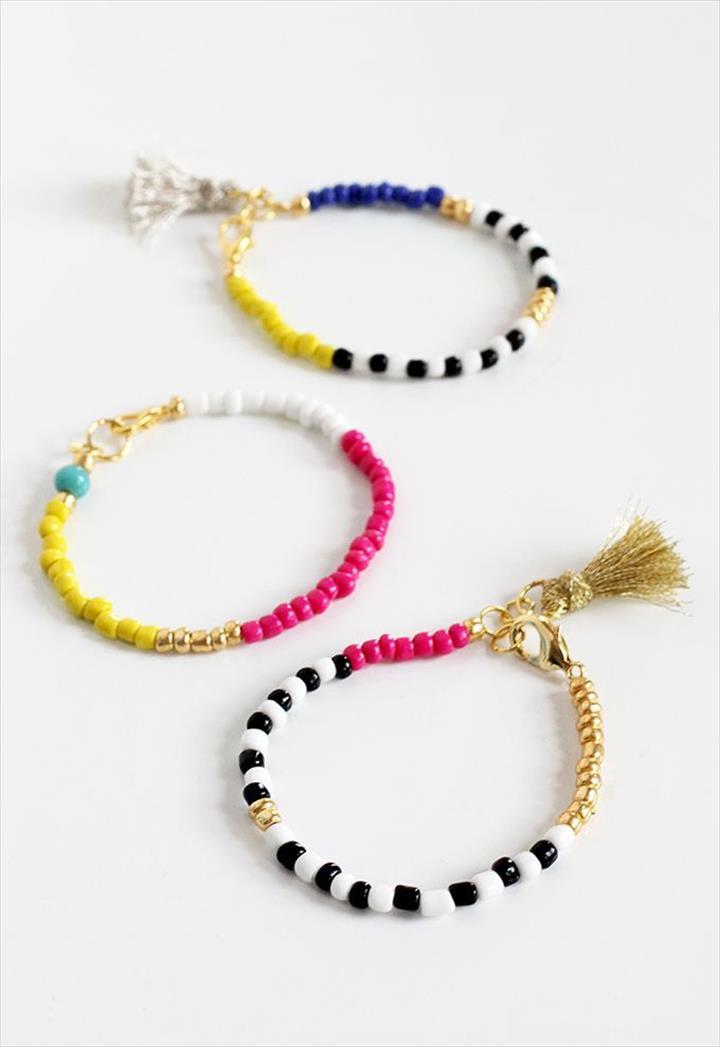 Image: ispydiy
Wrapped & Beaded Bracelet: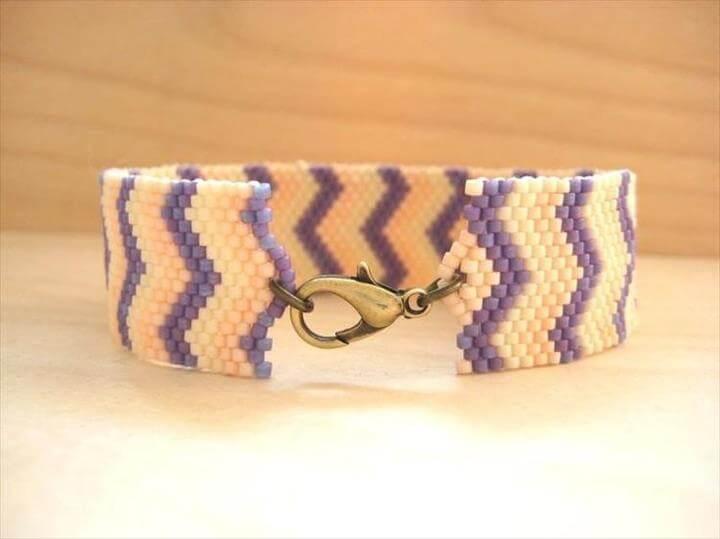 Image: trinketsinbloom
Silk Wrap Bracelets Tutorial: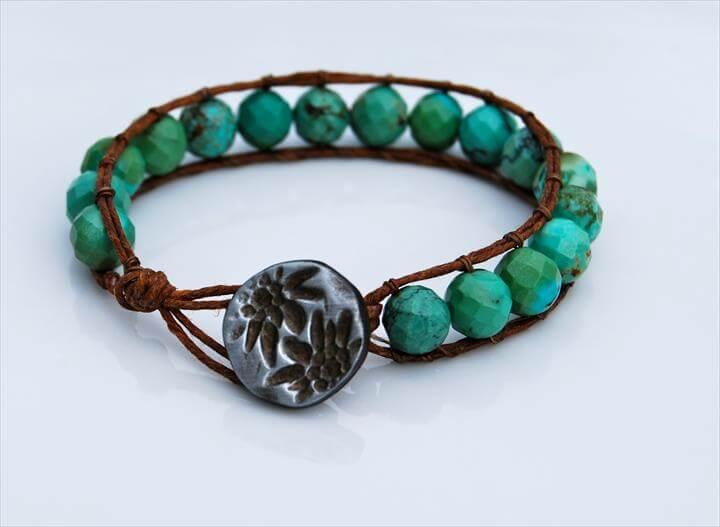 Image: honestlywtf
Crochet Beaded Bracelet Or Wrist Band

: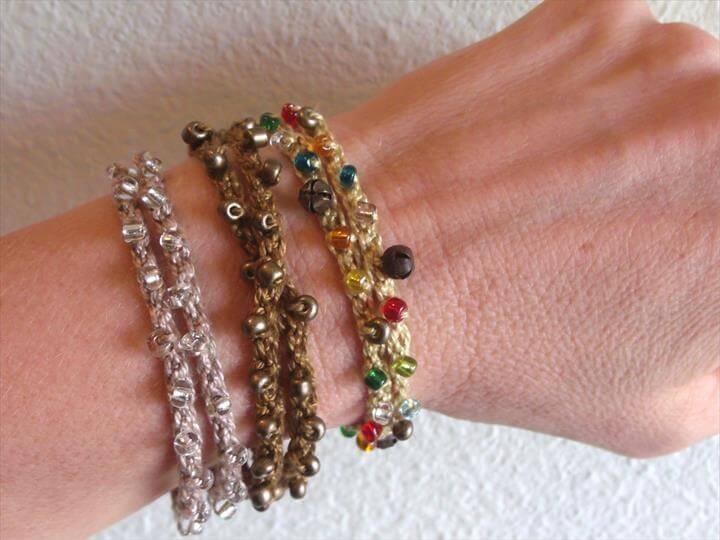 Image: youtube