Trends are something that you have to follow to get along. Trends are never the same, they keep on changing with time and so should our styling. Here you will find 28 Romantic Hair Tutorials For Summer of the trend and romantic hairstyle tutorials for this summer.
The first idea is a fishtail braid which is an incoming fashion these days so you must try it this summer to look stylish and trendy. Next is an unusual and attractive braid wrapped ponytail which looks truly inspiring and attractive. So watch the tutorial carefully to get that perfect look. Have a look at this half ponytail, its surely easy but has its own technique to make a neat one.
A twisted crown braid tutorial is probably all you need for an evening party this weekend. This pull-through braid is a simple design for your teenage girls and is too classy for the formal occasions that are lining up this summer. This one is also a braid wrap ponytail but the braid is messy over here. Also, try coloring your hair in pastel colors this summer. This is your very own French braid but with a top knot. Loose curls are probably the most popular of the hairstyles so watch this out for maybe an office meeting or a lunch at home.
This is a French pull through split braid which is something that will surely make your hair look bouncy and gorgeous like a Disney princess as you can see here. This is also a fishtail braid but with a Dutch touch to it. This sleek wrapped ponytail is ideal for straight and silky hair. Also, watch this unique 60-second casual twist which is easily made in no time. This is a triple twist half-up hairstyle which suitable for an informal family occasion this summer.
Next, you can see here a twisted French hairstyle. Now, this is a Dutch braid again but with a twisted bun. Besides all these, there are many others such as messy half-bun, messy top knot, and double bun hair tutorial and not to forget my favorite, waterfall braid.
So watch out all of these and try making them along with your friends and sisters. Take help from your friends in making your hairstyle and help them in making theirs. Make this summer fun and exciting with these trendy and cute hairstyles.
 Fishtail Braid Tutorial: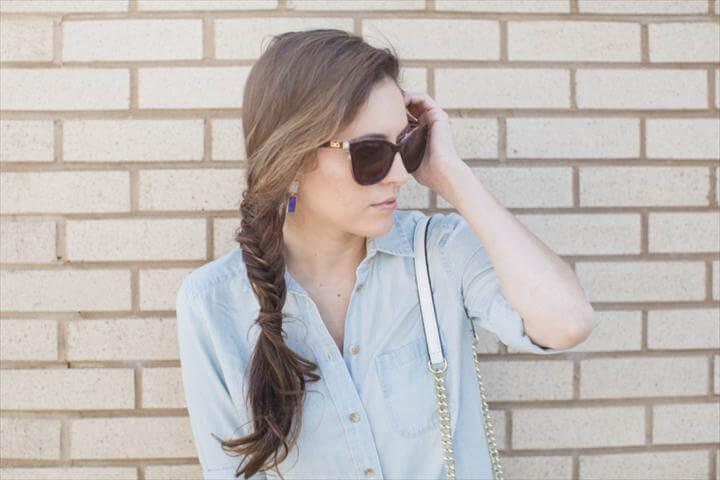 Open hair in summers can make your sweat so try this fishtail braid to look classy and fun and also getting tied up hair. The fishtail is super easy to do in just minutes. So either you are at home or you are going to a party this fishtail braid is the perfect summer or spring hairstyle. Follow the details here!
Image: lushtoblush
Braid-Wrapped Ponytail: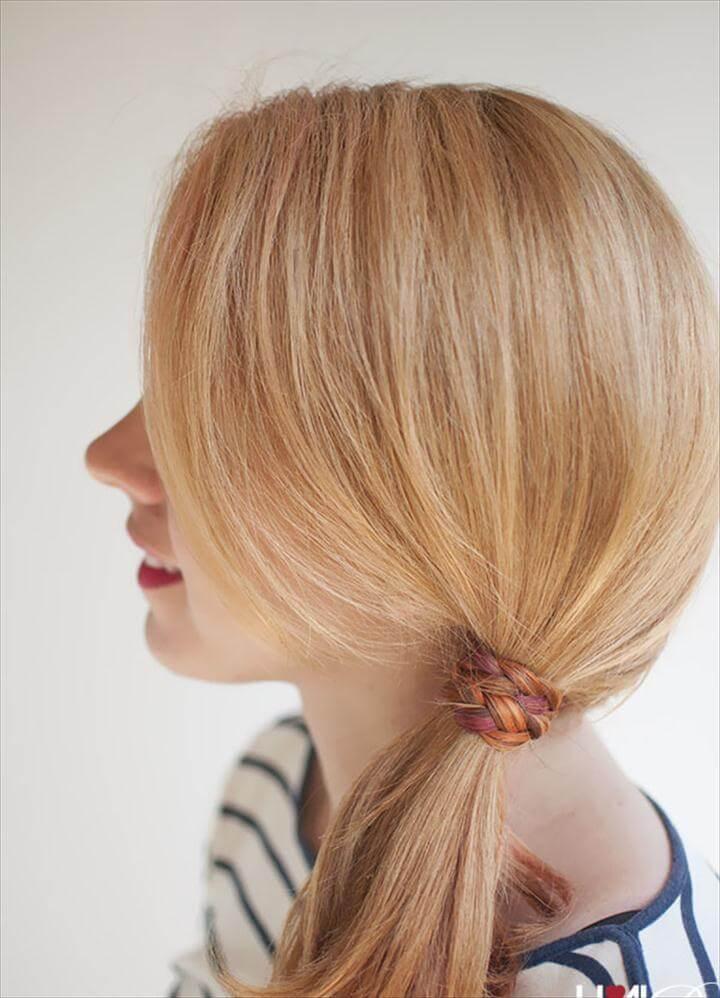 If you are confused about making a pony hair or the braid out of your hair then make this perfect braid wrapped ponytail. This cute and chic hairstyle is perfect for a day out with your family and friends. Jut make a thin braid out of a small section and then wrap it around your side ponytail and hold with clips. Details here!
Image: freckled-fox
Half-up Ponytail: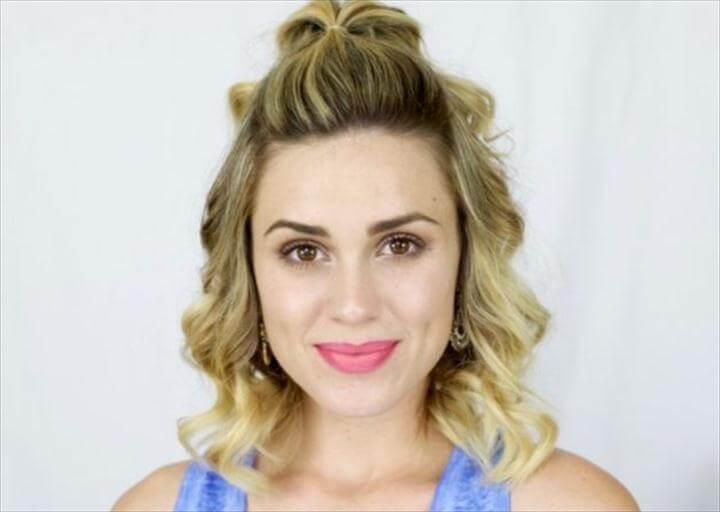 Here is another pretty and chic hairstyle for a fun summer day party or a date. This half-up ponytail is the best perfectly girlish hairstyle to easily do in just a few minutes. Just let half of your hair open and make a high ponytail out of the other half-section and you are ready to go. Get more details of the hairstyle here!
Image: uptownwithellybrown
Twisted Crown Braid Tutorial: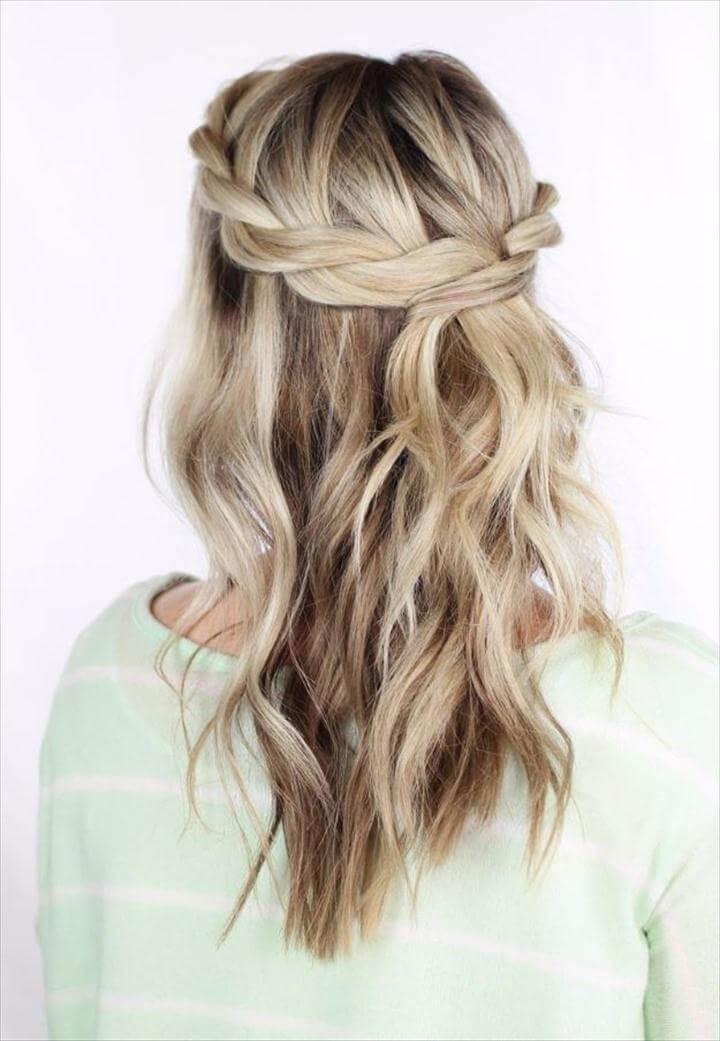 Here is a hairstyle that you can easily make in just five minutes but let people believe that you have to spend a long time doing this gorgeous hairdo. This is a pretty twisted brown braid t hairstyle to cool ready for a day out for a party or a dinner. You can do this hairstyle for the wedding by adding some hair embellishing to the braid. Details here!
Image: twistmepretty
Pull Through Braid: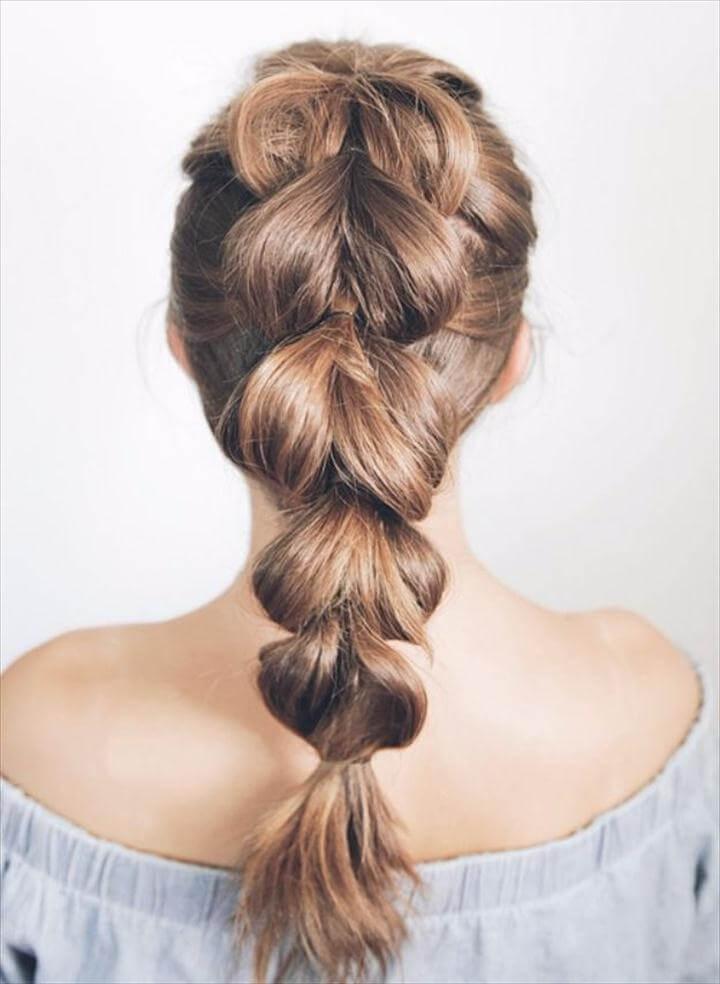 Summer and spring are the seasons to play with the hairstyles and this pull-through braid is the perfect hairstyle to try. Either you are going to the office and want to look manageable or you want to go for a gathering of the friends this pull-through braid is the perfect hairstyle to perform. Details of the hairstyle here!
Image: kassinka
Messy Braid Wrap Ponytail: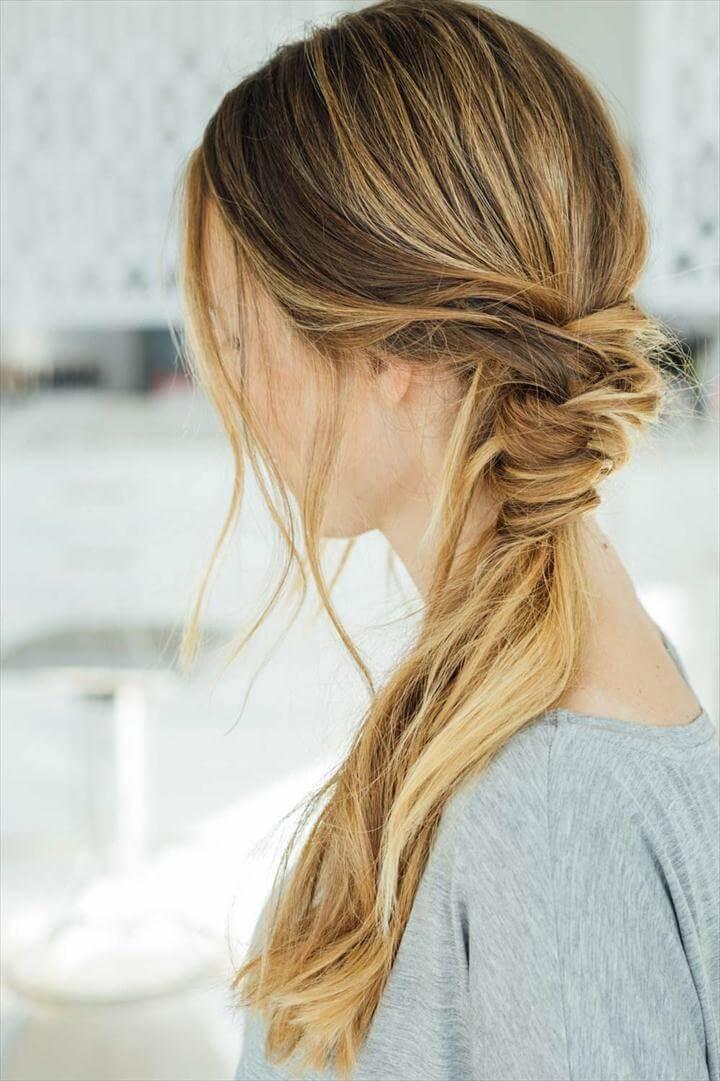 Even if you have thin hair you can still enjoy some really cool and chic hairstyles for your outdoor visits. Here is this messy braid wrap ponytail to create easily at home for a day out at the beach, lake, or a family picnic. Learn to make this easy peasy hairstyle in just a few minutes right on the link here!
Image: jessannkirby
Pastel Hair: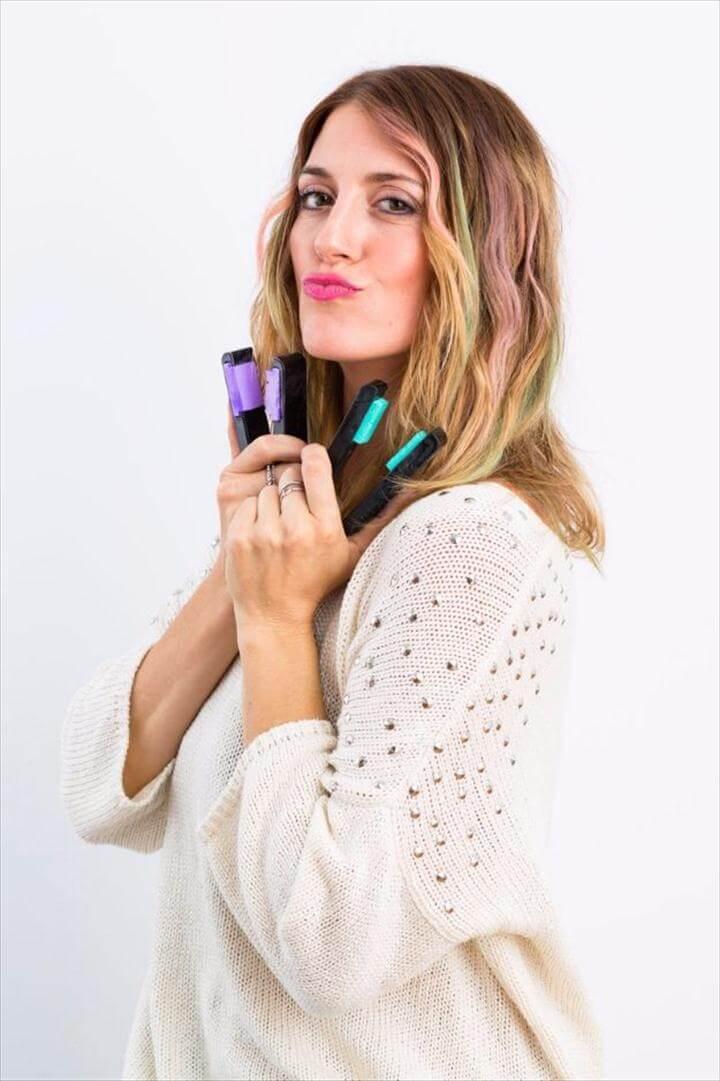 If you are a person who loves to play with the hair colors then you must have the hair chalk kit for your fun summer hairdos. Here is this lovely pastel hair look to go do the blossoming summer and spring. Just get your chalk hair colors in pastel hues and get along the tutorial hair to get your hair pastel dyed easily at home. Details here!
Image: brit.co
French Braid Top Knot: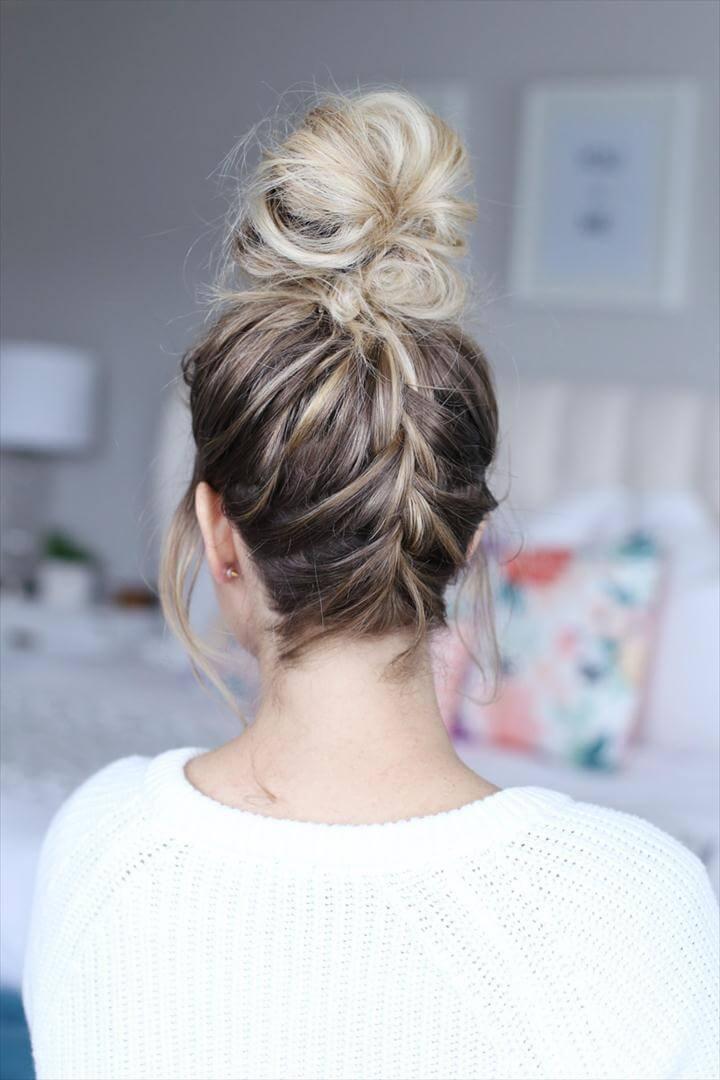 French braids are the most common and the most adorned hairstyles for girls and ladies. But now you can add a twist to the French braid by doing it at the back of your head and that too upwards with a top knot ending. This is a chic and cool way to look stylish and also keep your hair off your neck and face. Details here!
Image: twistmepretty
Loose Curls – Easy Loose Curls In Under 10 mins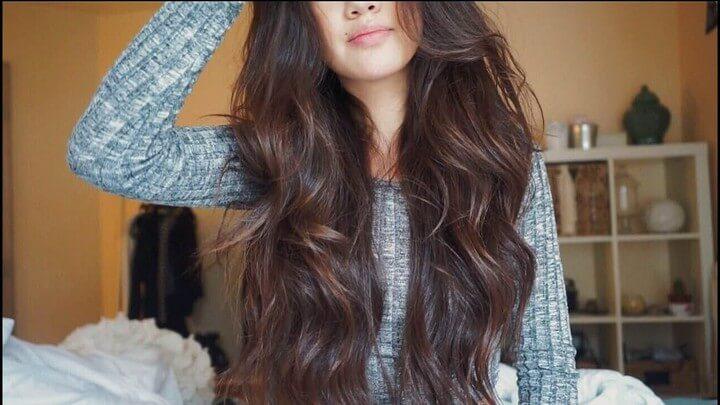 If you are looking for an easy and quick hairstyle for the long and thick hair which gorgeous and stylish then these loose curls are for you. The pretty loose curls are easy to do under 10 minutes so even if you have a short time to attend a party or date this hair is the perfect way to make your hair look lovely. Follow the video tutorial right here!
Image: youtube
French Pull Through/Split Braid – Twisted Braid + Pull Thru Braid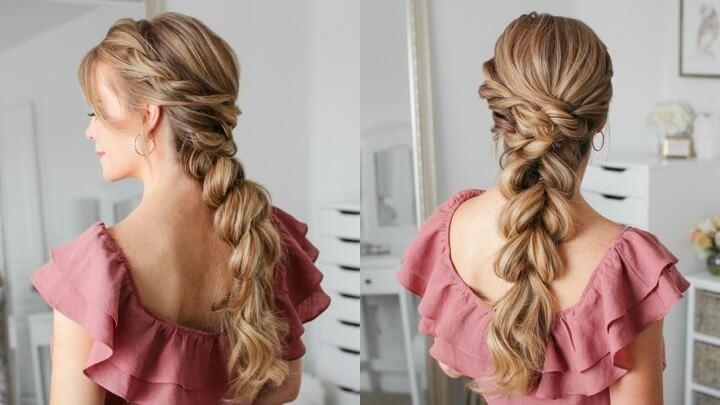 This fancy and gorgeous french pull through or split braid is the best hairstyle when you want your hair to catch all the limelight in a gathering. This hairstyle is perfect for the big days like a wedding or holidays to look just extraordinary and beautiful. Just grab a few hair managing tools and supplies and come along the tutorial here to learn this pretty hairstyle.
Image: missysue
Dutch Fishtail Braid: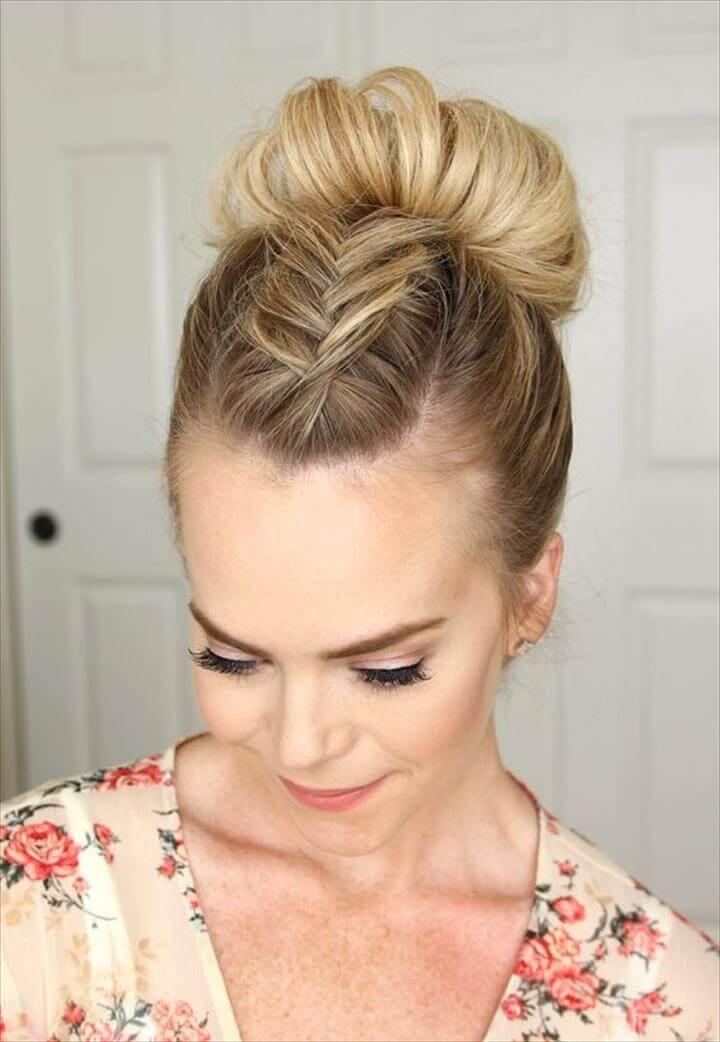 Here is the gorgeous hair bun with a Dutch fishtail at the front to be a sassy hairstyle for the summers. This is a perfect hairstyle to copy when you want all your hair to be manageable and off your face. Perfect to adapt for the offices too so do learn this pretty hairstyle with all the details and instructions given here!
Image: youtube
How To Do A Braided Ballerina Bun: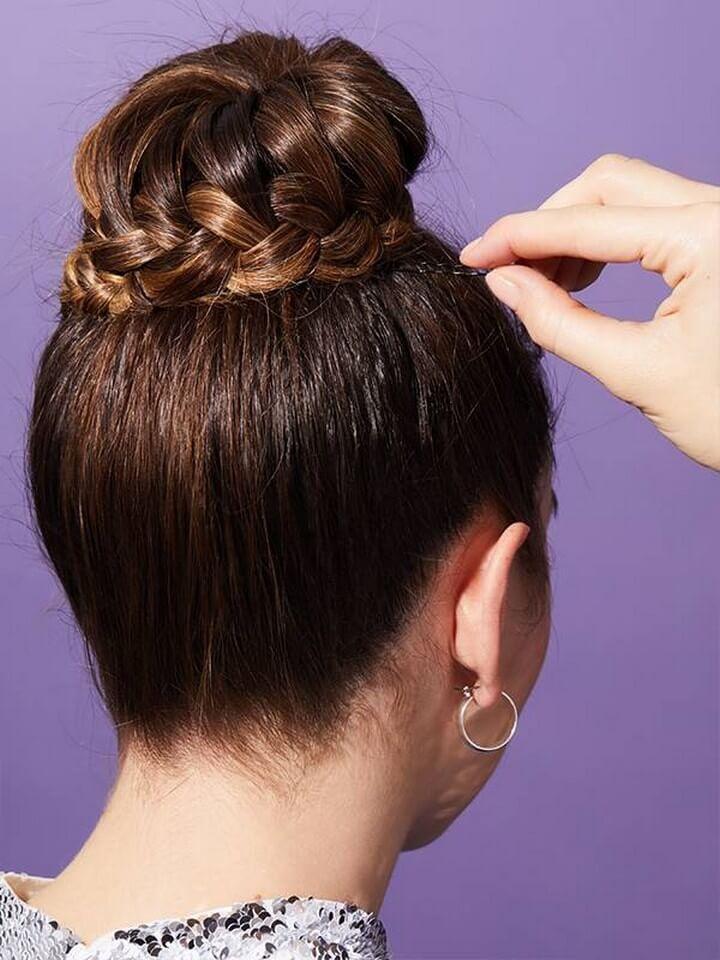 We love everything about the ballerina and here is this lovely braided ballerina bun to try for the summer hair styling. The braided ballerina bun is super easy to do in less than 10 minutes. Take one section of the hair out at the front to make the braid and make a ponytail of the rest. Make a bun of the pony and wrap the braid around it and it's done.
Image: makeup
60-Second Casual Twist: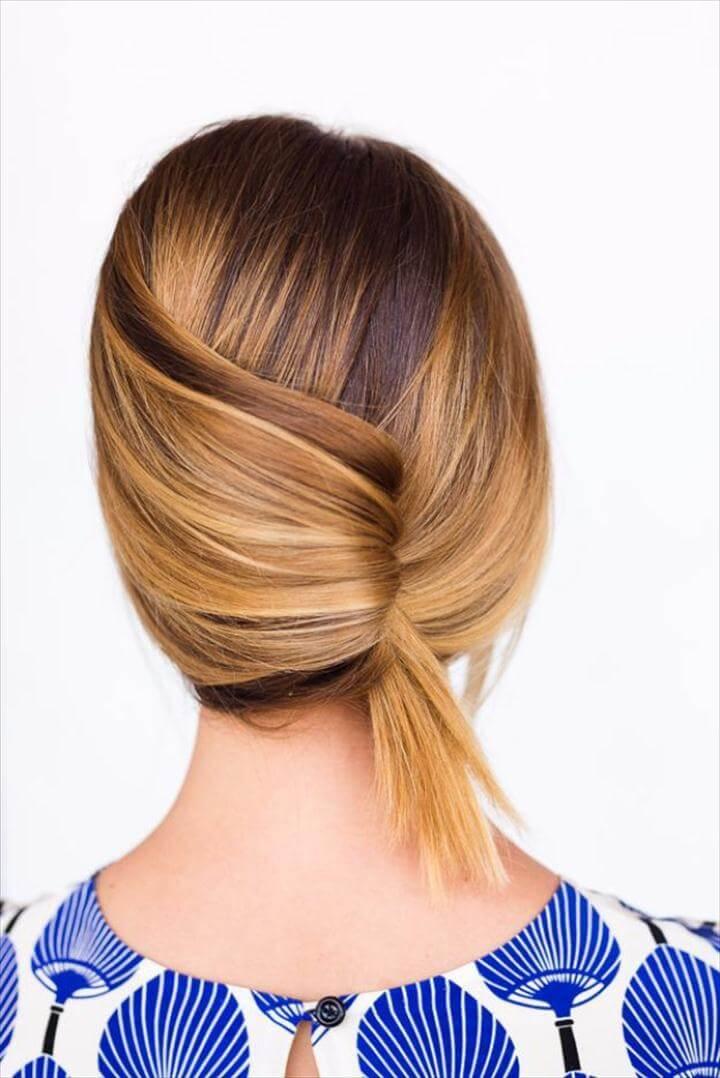 When you need to get ready in a hurry and you do not have much time for your then this 60-second casual twist comes as a rescue. With a simple twist and a few bobby pins, you can easily make this pretty twisted hairstyle in just a minute. The hairstyle is perfect for a summer day out, party, and even a date. Details here!
Image: papernstitchblog
Triple Twist Half Up: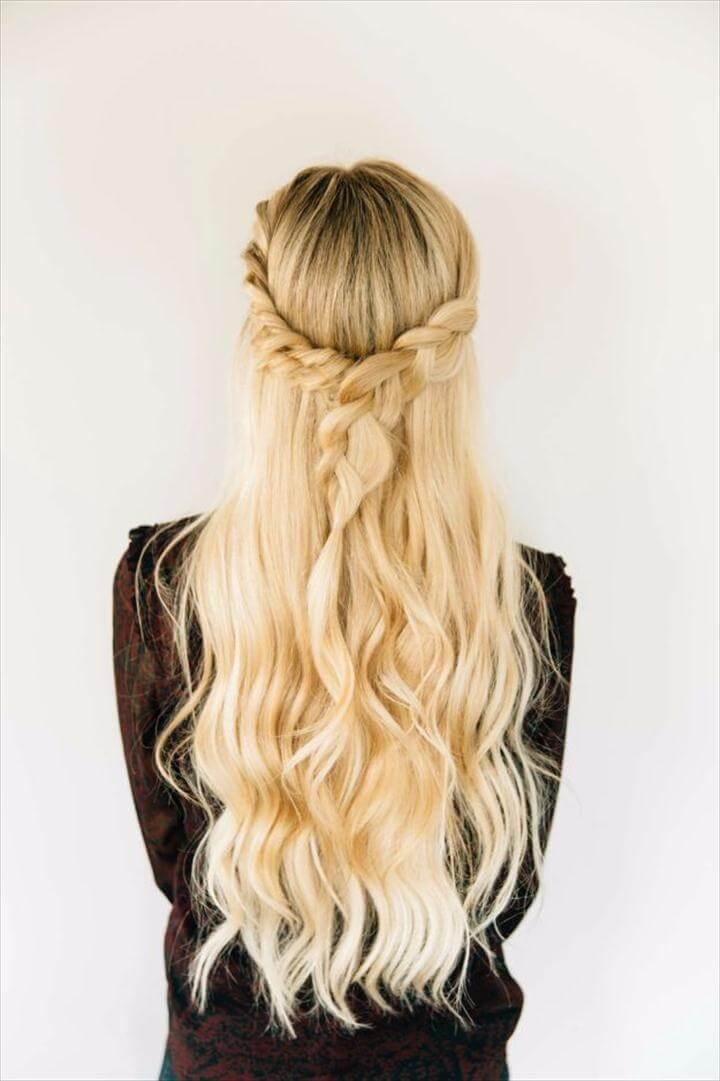 If you are a braid lover then making this triple twist half up is going to be a fun hairstyle to catch on for a summer day. You need to make three twist roles on one side of the front and one braid on the other. Secure these portions with bobby pins and you have a lovely hairstyle ready in just five minutes. Check out the details here!
Image: barefootblonde
Topsy Ponytail: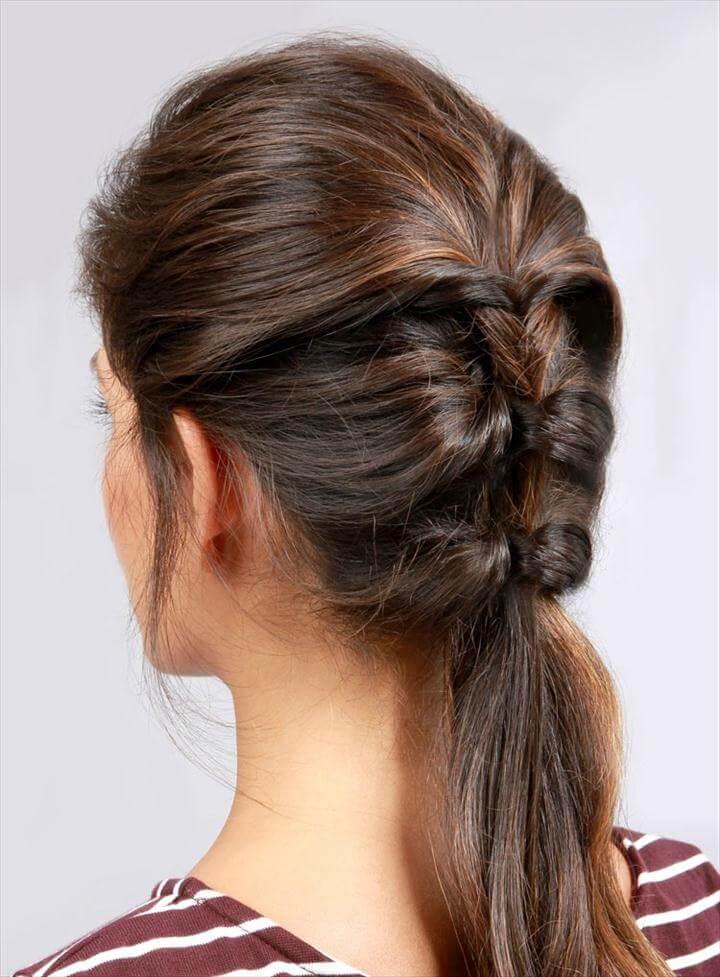 Here is another cute and fun topsy ponytail hairstyle to do easily at home. A perfect hairstyle for your pretty top and tank look with jeans or shorts. Not only this topsy ponytail looks beautiful but also keeps the hair off from your face so if you have a working day ahead but you want to look stylish then this topsy ponytail is the perfect hairstyle for you.
Image: lulus
Fishtail Braid: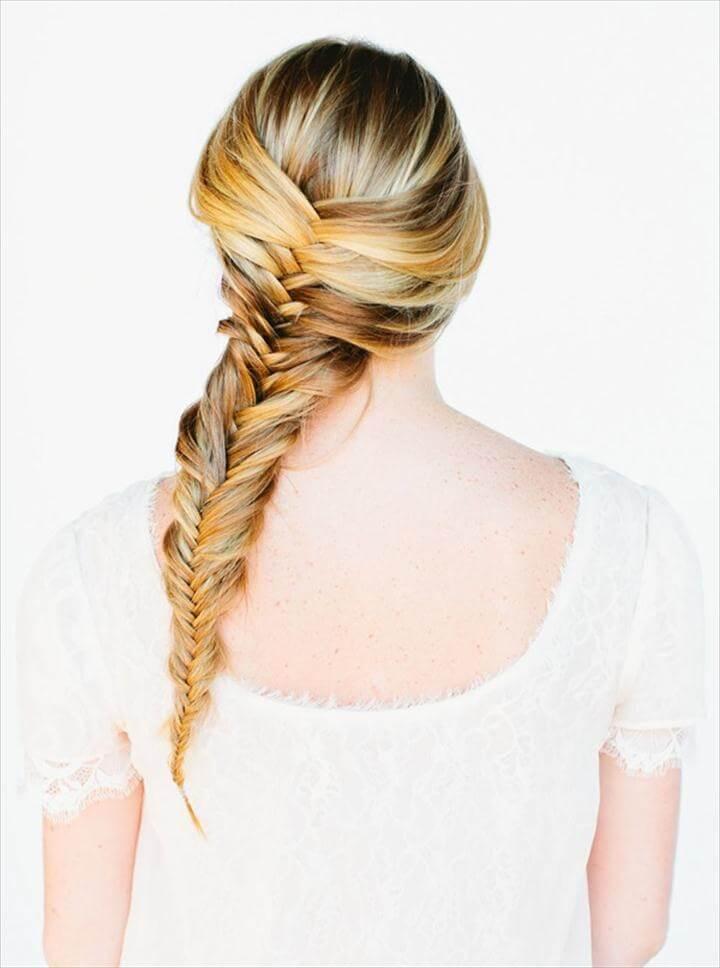 If you are planning your look for an upcoming wedding then making this fishtail braid is the best hairstyle to add-in your planning. This gorgeous fishtail braid is perfect if you have a long maxi type dress to wear. Also, the braid is perfect for long and thick hair to get easily manageable and look super stunning. Details of the idea here!
Image: oncewed
Textured French Twist: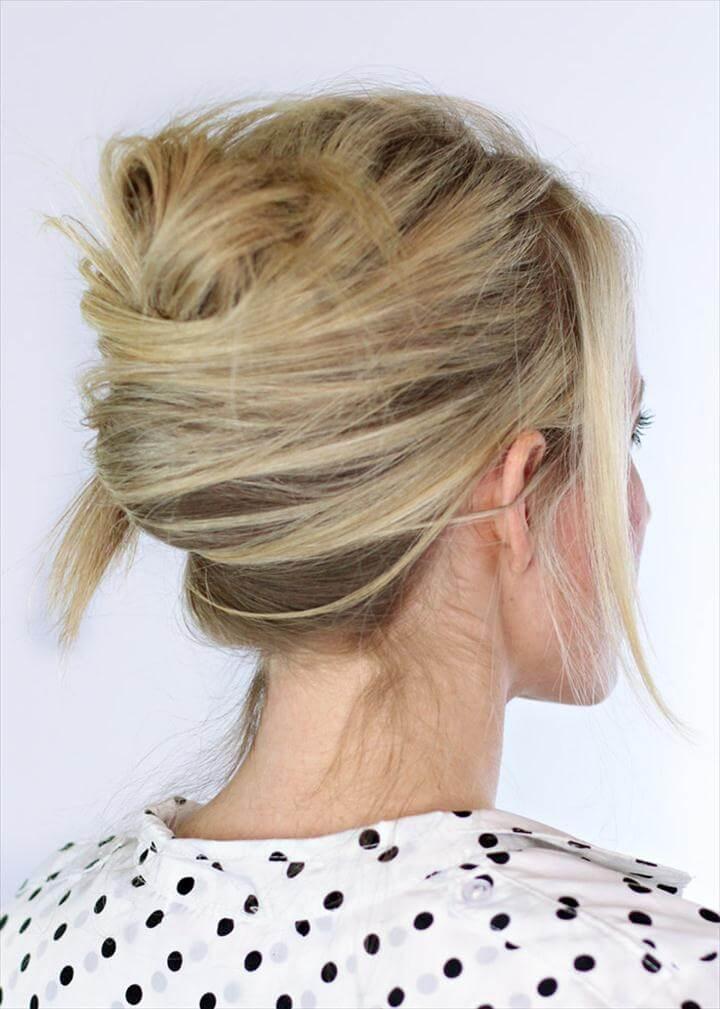 If you are bored of the hair buns and the hair braids and want to try something new with your hair then this textured French twist is for you. The gorgeous and chic hairstyle is super easy and fun to do with just a finger twist and a few bobby pins. Here is the tutorial showing you to do this French twist and adding texture to it too.
Image: twistmepretty
Dutch, French Braid Into Braided Bun: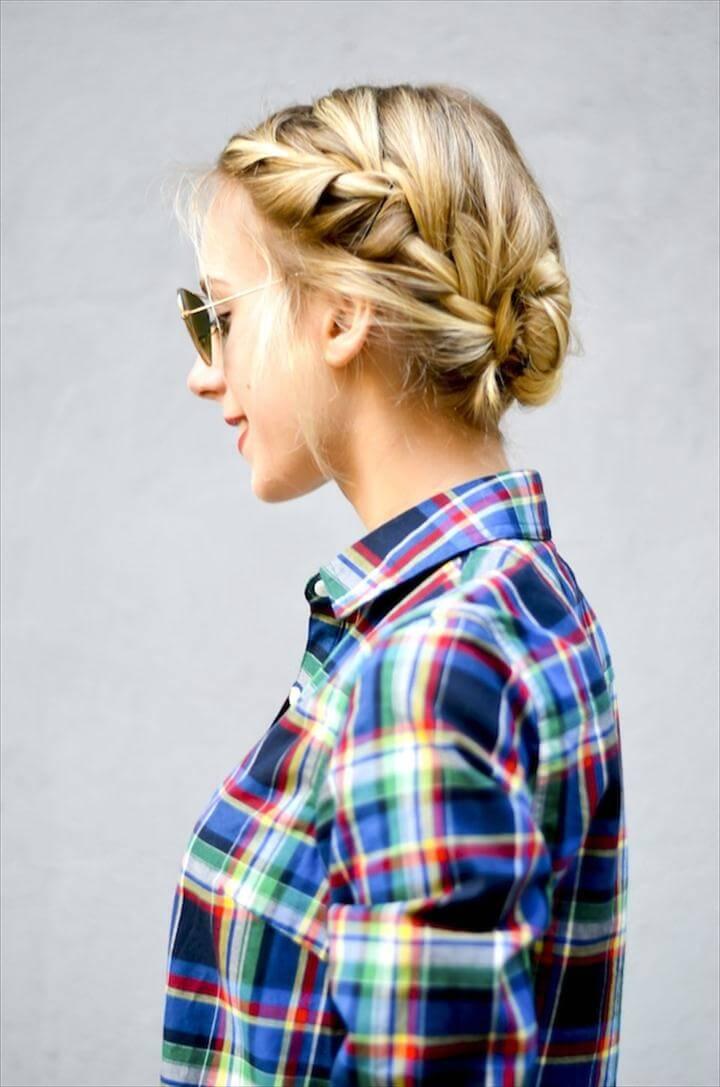 We all have bad hair days when we do not want to mess with them more using the heating tools. So in such situations, you can work up this Dutch, French braid into the braided bun and get your hair sorted and styled. Just make these pretty French braids on both front sides and then grab them at back to form a messy bun. Details here!
Image: katiesbliss
Scunci Insta Twist Review – Summer Hair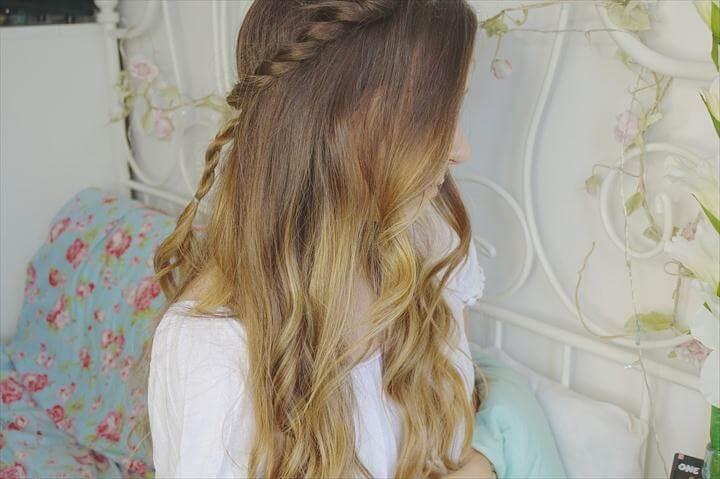 Love experimenting with the hair styling tools? If yes then you are missing out on a fun tool if you do not have this scunci isnta twist. This fun tool gives you instant twists for the perfect cool and chic hairstyles. You can even make a fishtail braid in just minutes using this lovely tool. It's perfect to take with you to weddings and festivals. Details here!
Image: dizzybrunette3
Super Cool Half Top Knot: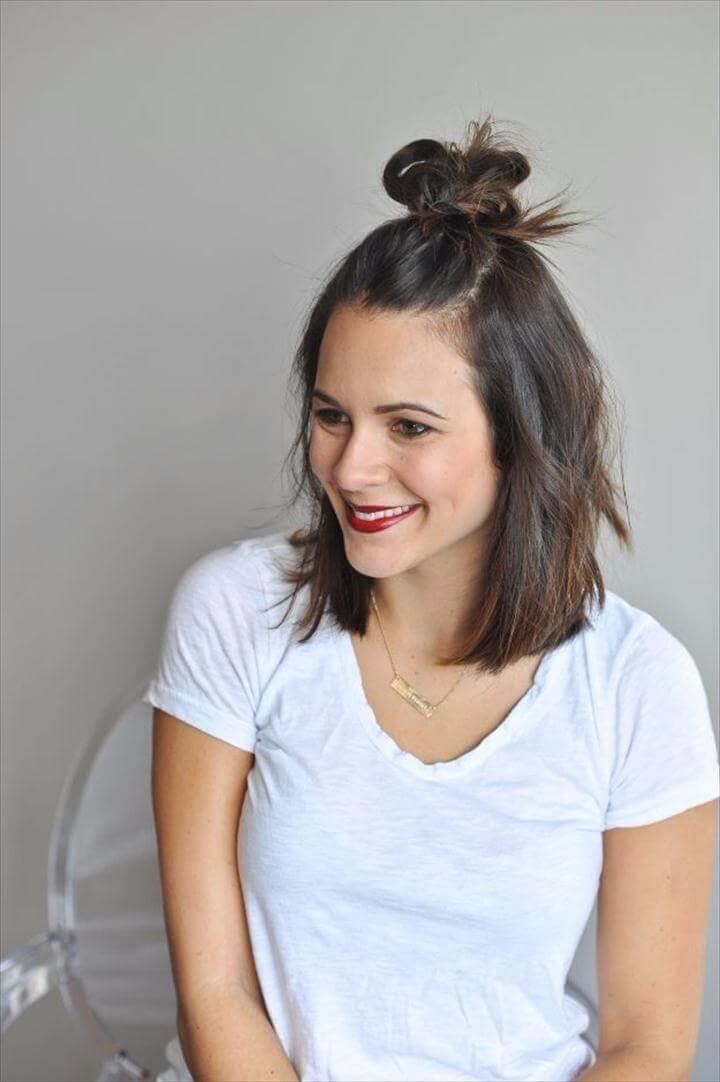 Another super cute and trendy hairstyle these days is the super cool half top knot. If you have short hair and miss your buns then this cute half top knot is the perfect style to cop. You only need your hands and a hairband to do this lovely and super chic top knot. Not only short hair this hairstyle suits long, medium hairs too so do try it.
Image: mystylevita
Perfectly Messy Top Knot: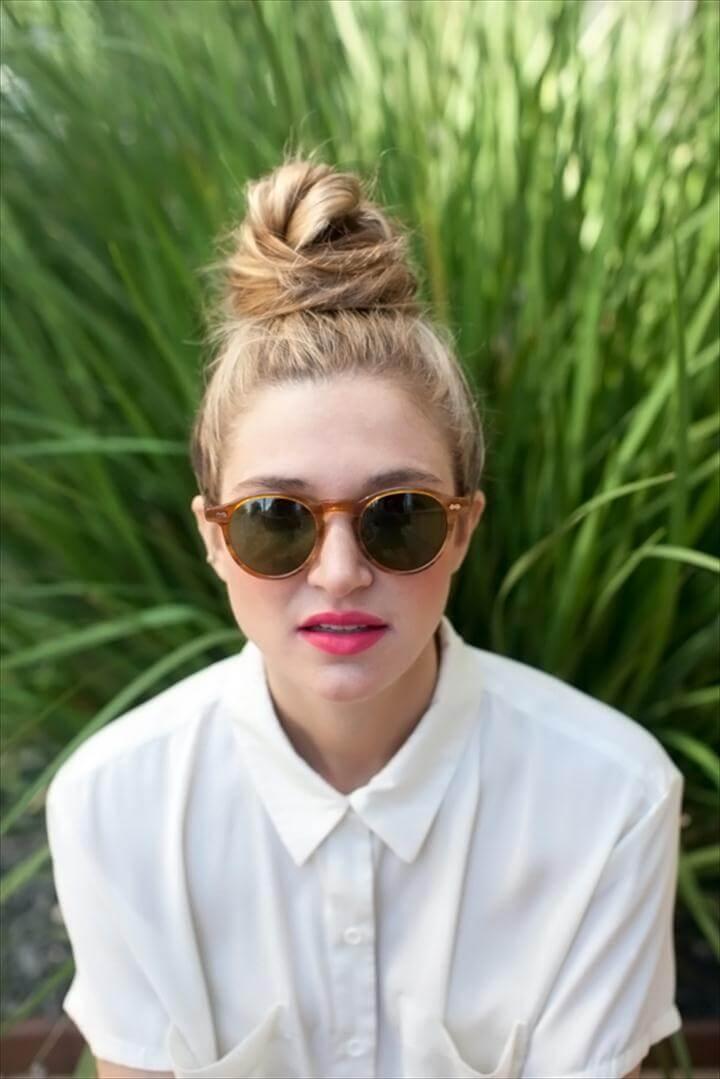 Buns are the favorite hairdos for every woman on the earth for being so chic, effortless, and the perfectly manageable for the hair. Here is a perfectly messy high top knot that is going to add so much sass and cool factor to your overall look. The hair has been curled loosely, tied up in a high pony, and twisted to form this cool top knot. Get the detailed tutorial here!
Image: camillestyles
Double Bun Hair Tutorial: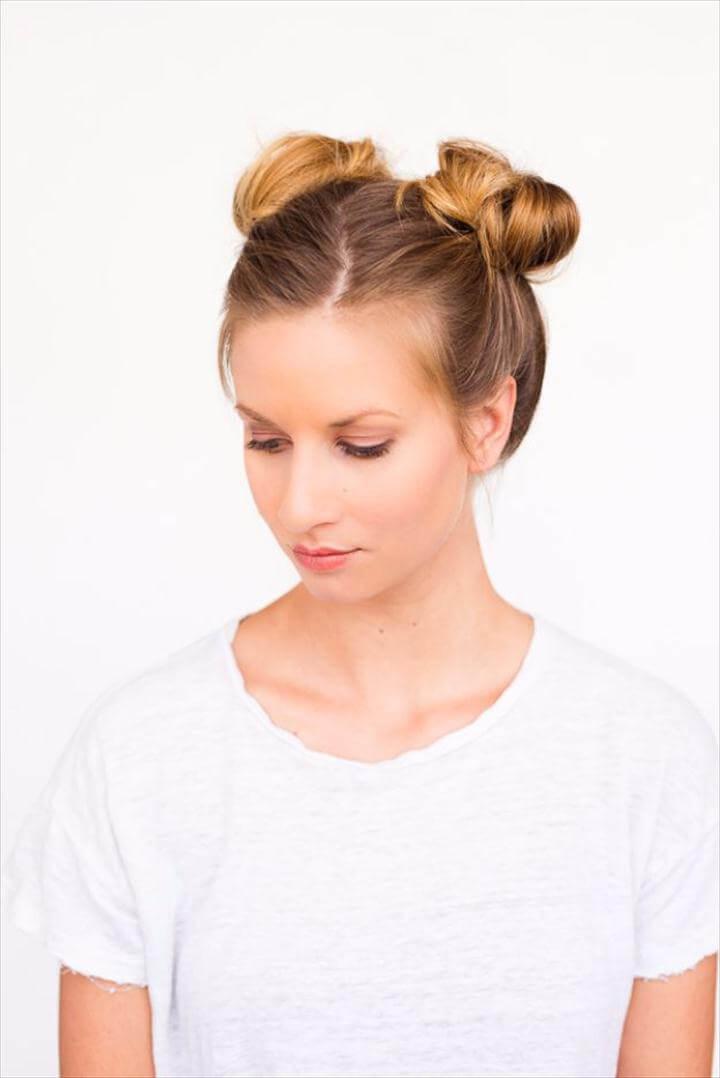 After doing our high and messy buns for so long it's time to play with the bun tradition and make these double buns look perfectly cool and stylish. Part your hair in two sections and make two high ponytails. Then tease your hair and twist them to form those cute and firm buns on both sides. The double bun hair is a perfect hairstyle for a day out with friends.
Image: papernstitchblog
Waterfall Braid: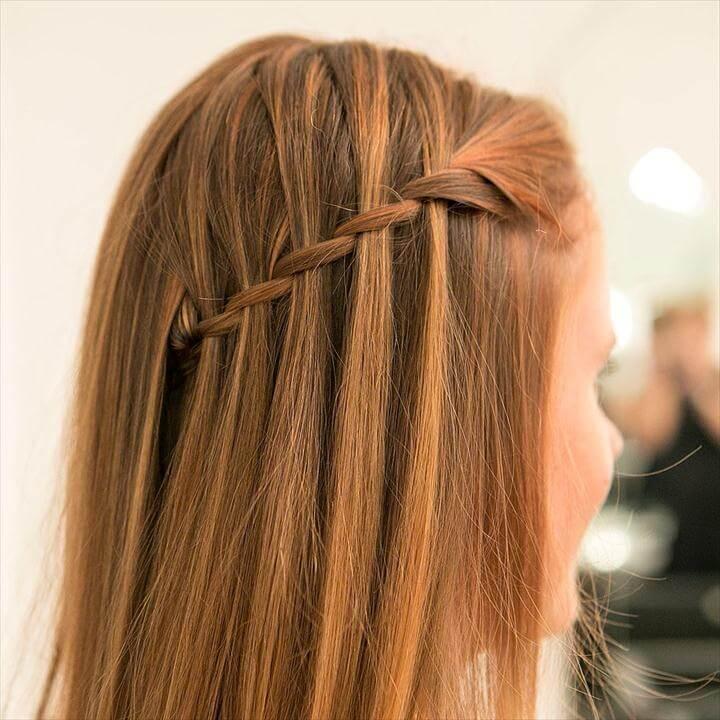 If you have tried your hands on the French braid and the fish braid then it's time to get your hands on this lovely stylish waterfall braid. The pretty waterfall braid is a hairstyle that you can make when you want to look elegant and gorgeous. The hairstyle is perfect for the wedding and family dinners. Follow the details here!
Image: popsugar
Festival Hair Tutorials – Basic Boho Braids For Festival Hair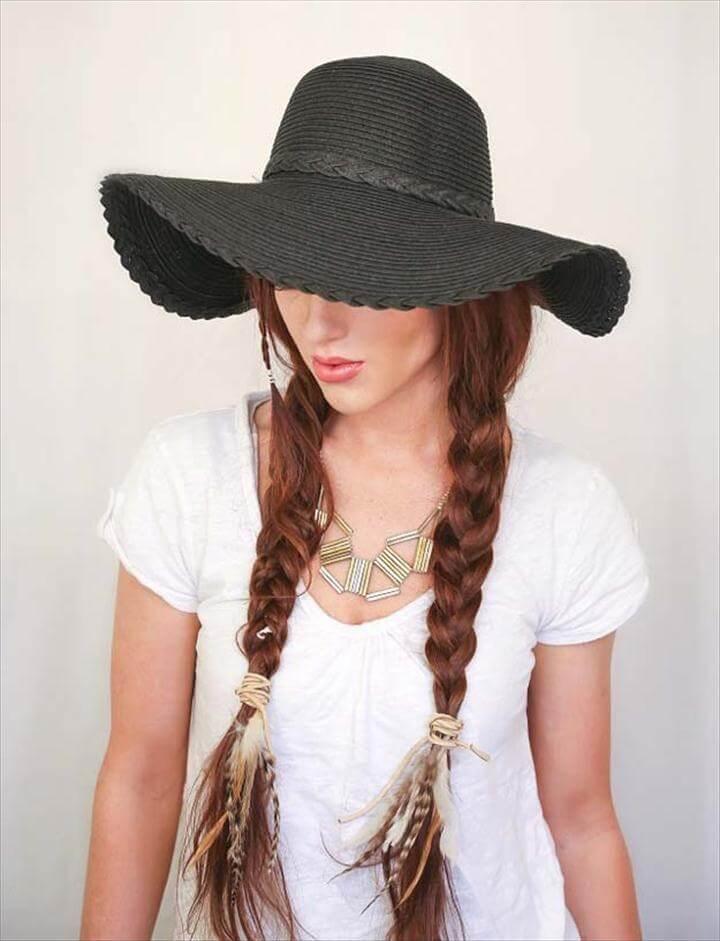 Festival season is for all the fun to enjoy ourselves to the fullest. So to get yourself ready for the festival we have this simple yet boho-inspired basic braids hairstyle. The two braids are simple and basic and go perfectly with a hat. Just add some faux feathers to your hair ties or elastic bands to bring some funky appeal to the basic braids. Details here!
Image: freckled-fox
Romantic Braid Hair Tutorial: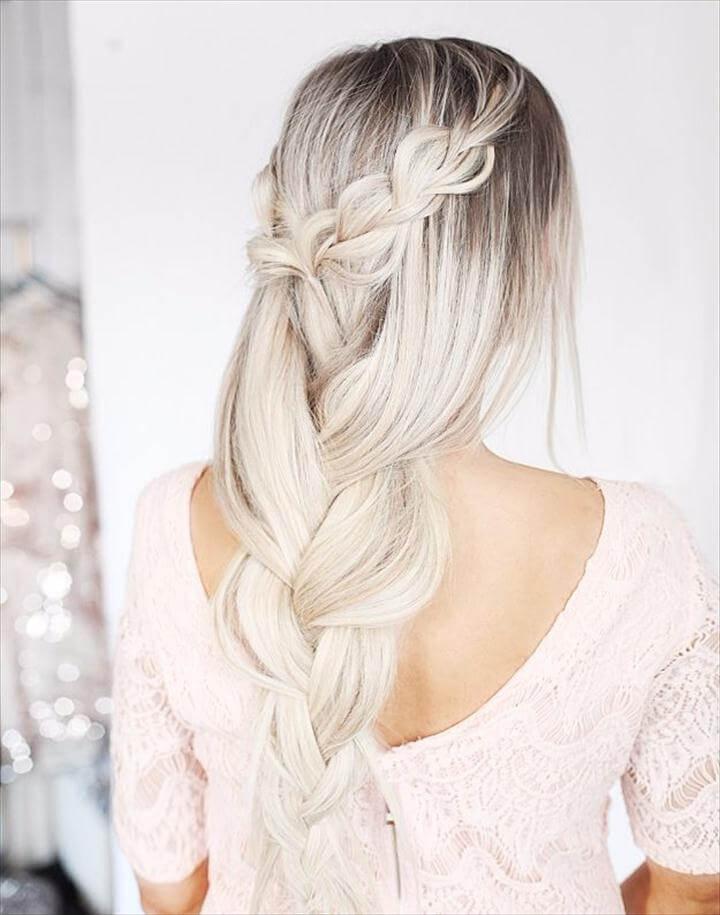 If you have gorgeous long hair then look just like a Disney princess on your next day of dressing up with this romantic braid hair tutorial. The hairstyle includes two small braids at the front and then securing them at the back and creating a big loose braid of the rest of the hair. The use of science elastic bands adds more to the beauty of this braid.
Image: kassinka
Quick And Whimsy DIY Messy Braided Bun: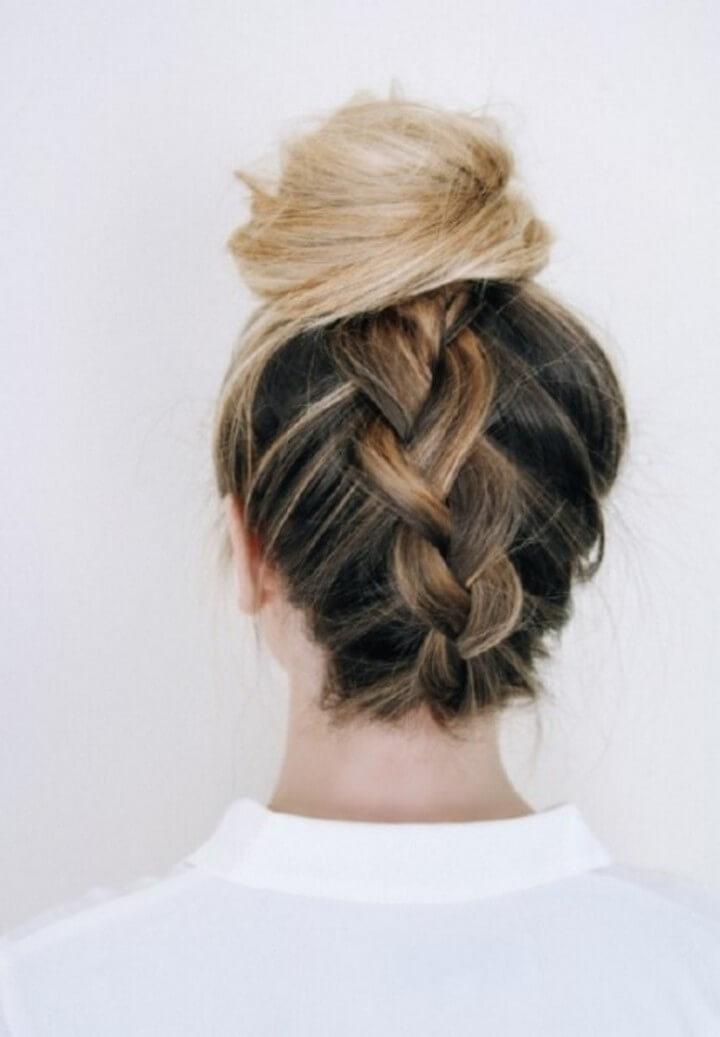 This quick and whimsy DIY messy braided bun is the best hairdo for a fun day out in summers or spring.  The pretty and super cool hairstyle is perfect for your fancy boho dressing. Just flip your hair upside down and make a Dutch braid first. Then grab all your hair and tie them up into a cool and messy bun. Details here!
Image: styleoholic
Volumized Ponytail For Short Hair: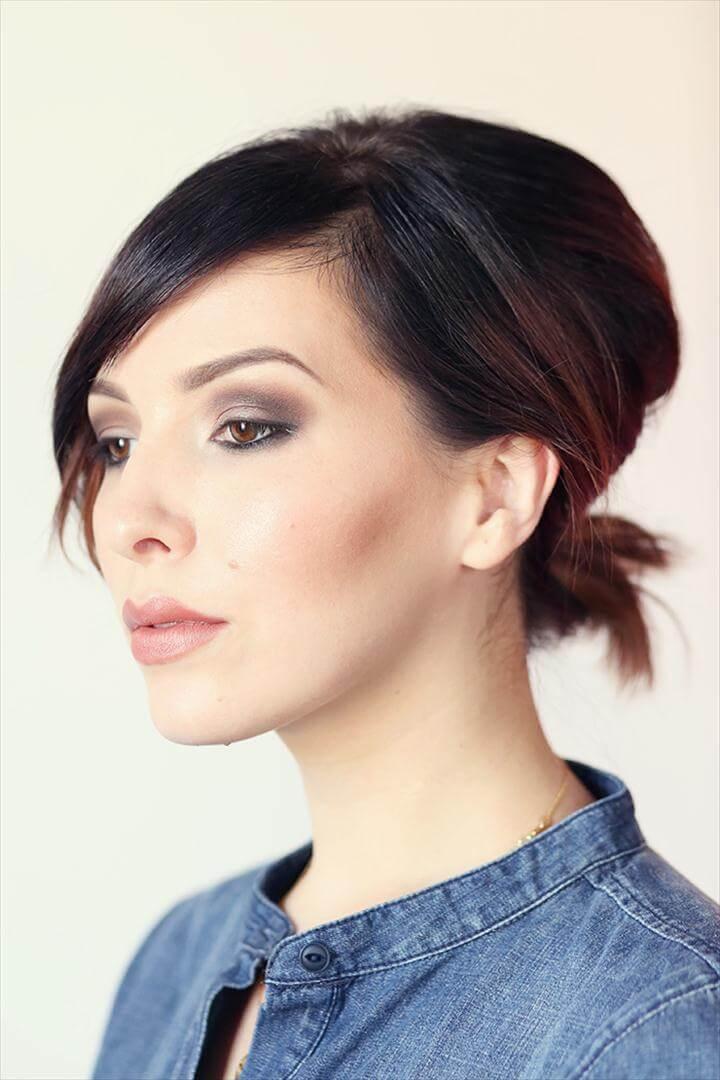 Even the shortest and the thinnest hair can be styled up in a cool and fun way with this volumized ponytail for the short hair. So comb your hair, and add some dry shampoo or the hair spray that gives volume. Then tease your hair a bit and create two twists from both sides. Bind the rest of the hair in a pony and loosen up your hair a bit and you are good to go. Complete details here!
Image: keikolynn
No Heat Beach Wave Tutorial: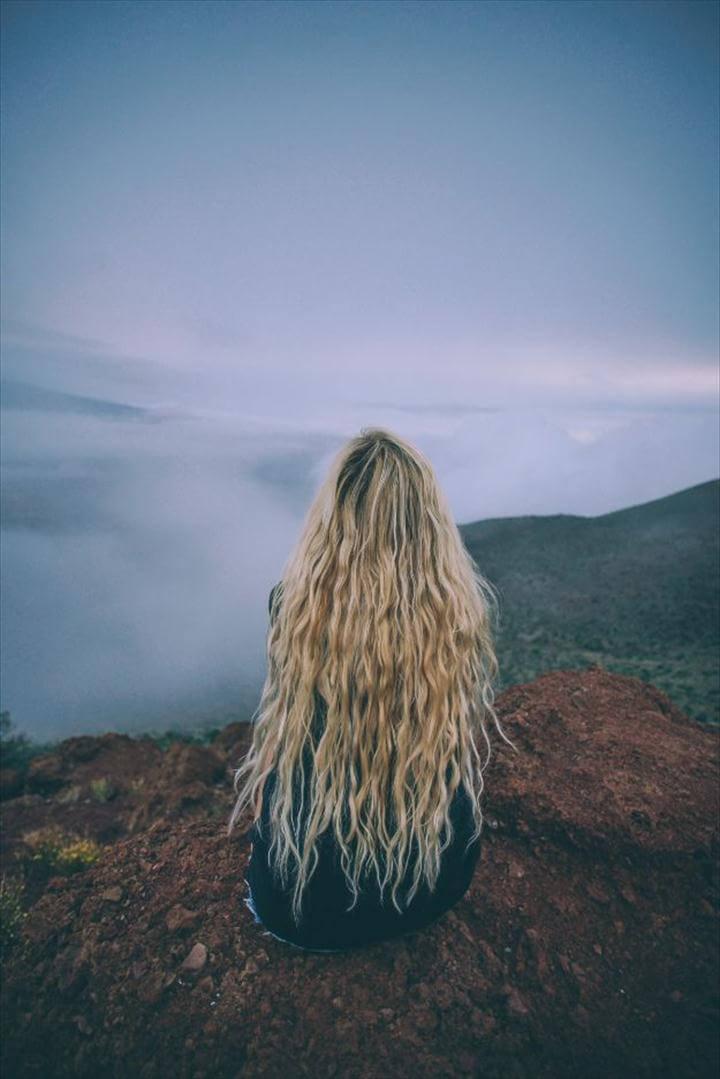 Going to the beach and styling your hair with the gorgeous beach waves is the best thing ever. Now you can get the perfect beach waves even at home or the beach and that too without any heat. In this video tutorial, three fun and easy ways have been shown to get the easy and fun beach waves on your own. Link here!
Image: barefootblonde