DIY pillowcase patterns are a great way to add a personal touch to your bedroom decor. With a little fabric and some basic sewing skills and our list of 25 easy DIY pillowcase patterns with detailed instructions, you can create unique pillowcases that reflect your style and personality. You can use any fabric you love to make standard size pillowcases – linen, cotton, jersey, etc. The sky is the limit. So you can switch them out whenever the mood strikes.
One popular method for sewing a pillowcase is the "Burrito" method. This technique involves sewing the pillow in a unique way that will leave you amazed. It's a quick sewing project that you'll have done in less than half an hour. You can use just about any fabric for your pillowcases, but quilting cotton is a popular choice. A silkier fabric would be very soft and luxurious.
We have shared 25 free and easy DIY pillowcase patterns with step-by-step instructions below if you're looking for inspiration. You can make two contrasting pillowcases simultaneously with 1 ⅛ yards of two coordinating fabrics. With so many DIY pillowcase ideas available, you will find a pattern that inspires you, and it's easy to start your DIY pillowcase project.
So why not give it a try and see what you can create? You might be surprised at how easy and fun it is to make your own pillowcases! 😊
1. Sew Bed Pillow Case with Ties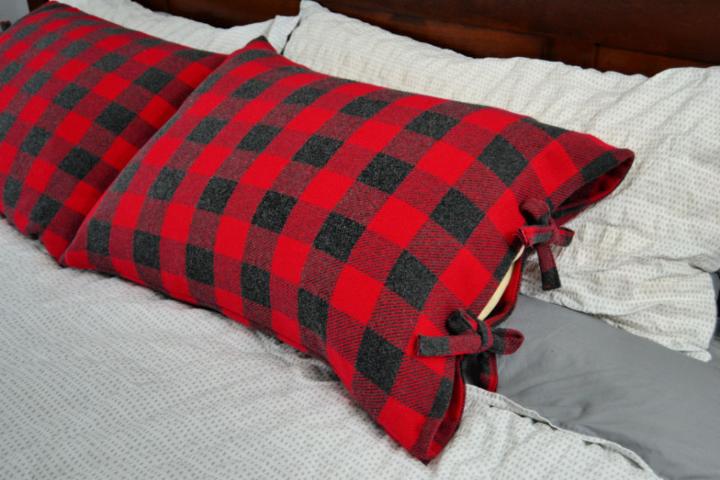 Here is this super interesting and cool-looking pillowcase with the ties to bring some quirk to your bed. Yes, the buffalo check pattern fabric has been used to sew up the pillows with fabric ties. The ties are knotted in the butterfly design to turn out just more pretty and cute. You can check out the detailed pattern here! marymarthamama
2. Puff Quilted Pillow Cover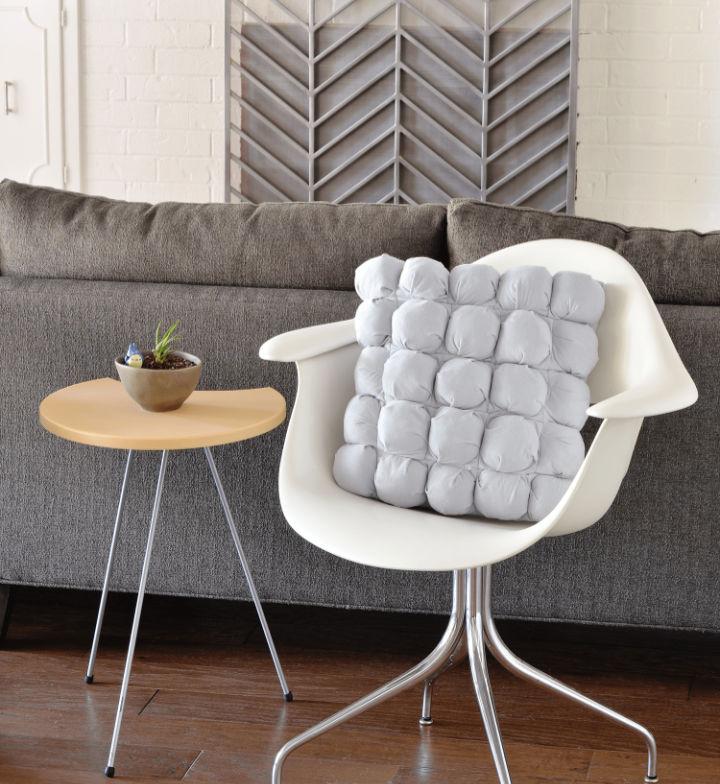 Here is another idea of creating a charming and unique pillow for your chairs or bed. This puff quilted pillow cover is one of the best things to get your hands on. Things you need to make these lovely puff quilted pillow covers are the pretty fabric, plain muslin, and square pillow form. Check out the step-by-step details here. abeautifulmess
3. Zippered Pillow Case Tutorial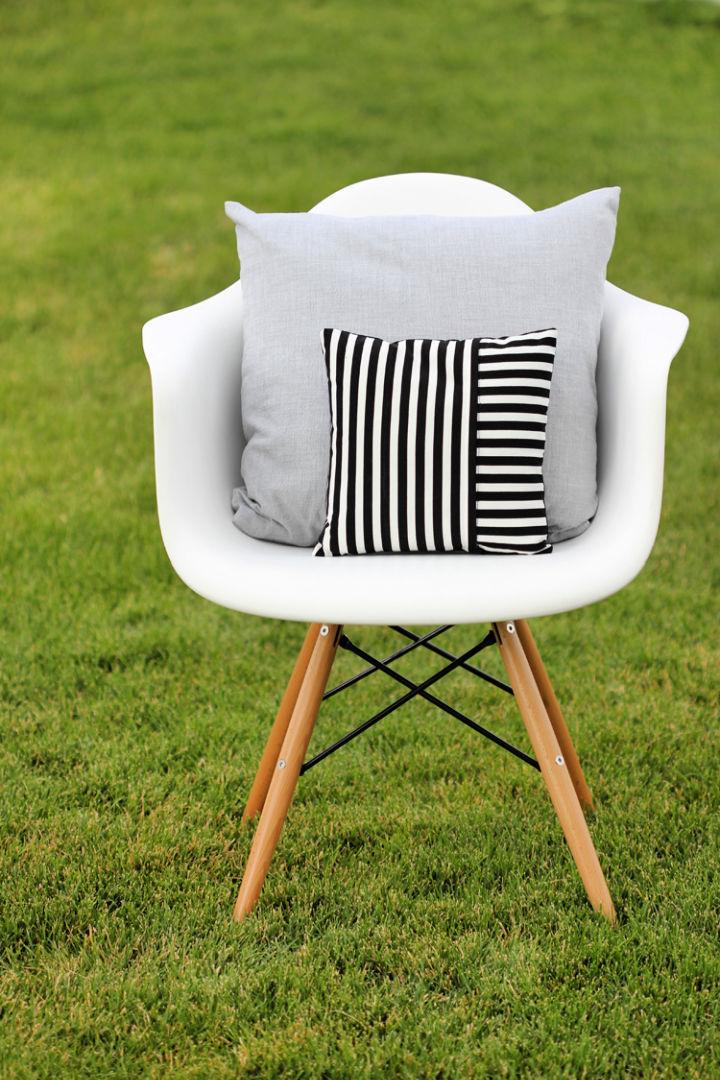 If you are a beginner with sewing, this idea of the zippered pillowcase lets you perform zipping easily. The black and white stripy fabric and the zipper really make this pillowcase a win-win project for the homey ladies.  So you get zipper practice and the cute pillowcase with this project. Details of the project here! deliacreates
4. King Sized Envelope Pillow Case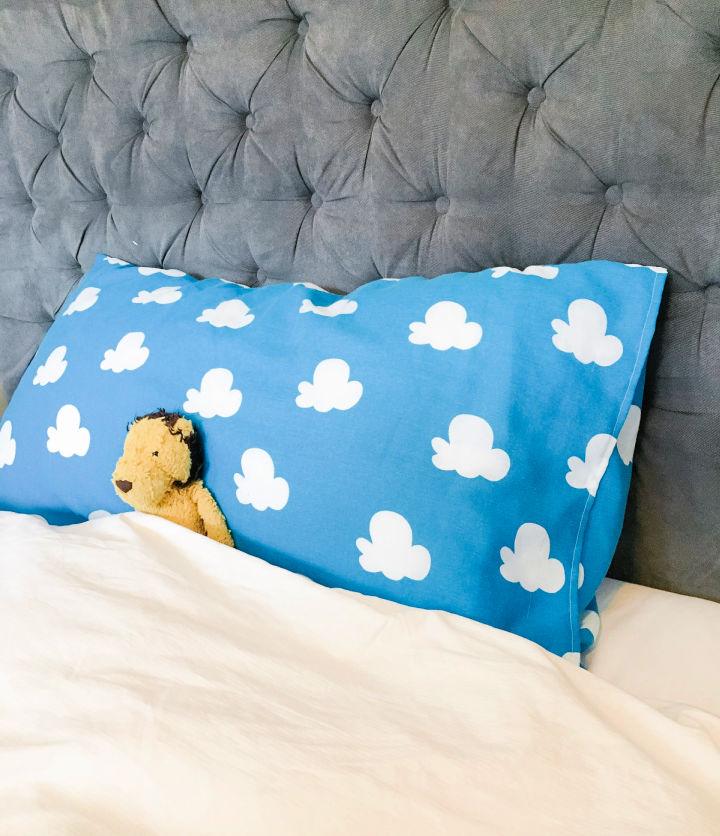 Making your own pillow is so much satisfactory and fun. So here we have brought you this easy and fun king-sized envelope pillowcase to make for anyone in the house. Just get your hands on some soft and pretty printed fabric so that your simple envelop pillowcase turns out to be super sassy and cool. Details of the idea here! makingthingsisawe
5. DIY Queen Size Pillow Case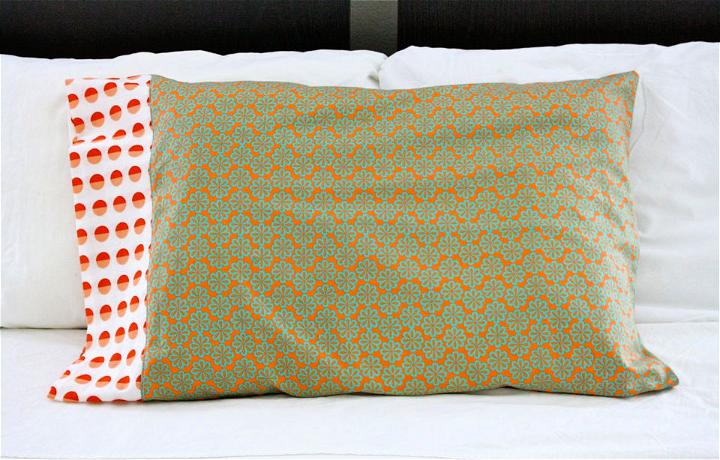 If you have some fabric pieces lying around or find them in the market at cheaper rates, then bring them home. Yes, those fabric pieces are best to use for pillow making, and here is the idea of creating DIY queen-size pillowcases for you. You can make the pillowcase out of one fabric type or mix them up for a more fun look. Details here! madeeveryday
Watch This Video: How To Sew A Pillowcase (With Free Pattern) – Sewing Tutorial With Angela Wolf – How to Make a Pillowcase (03 Minutes 18 Seconds)
6. French Seam Pillowcase in 30 Minutes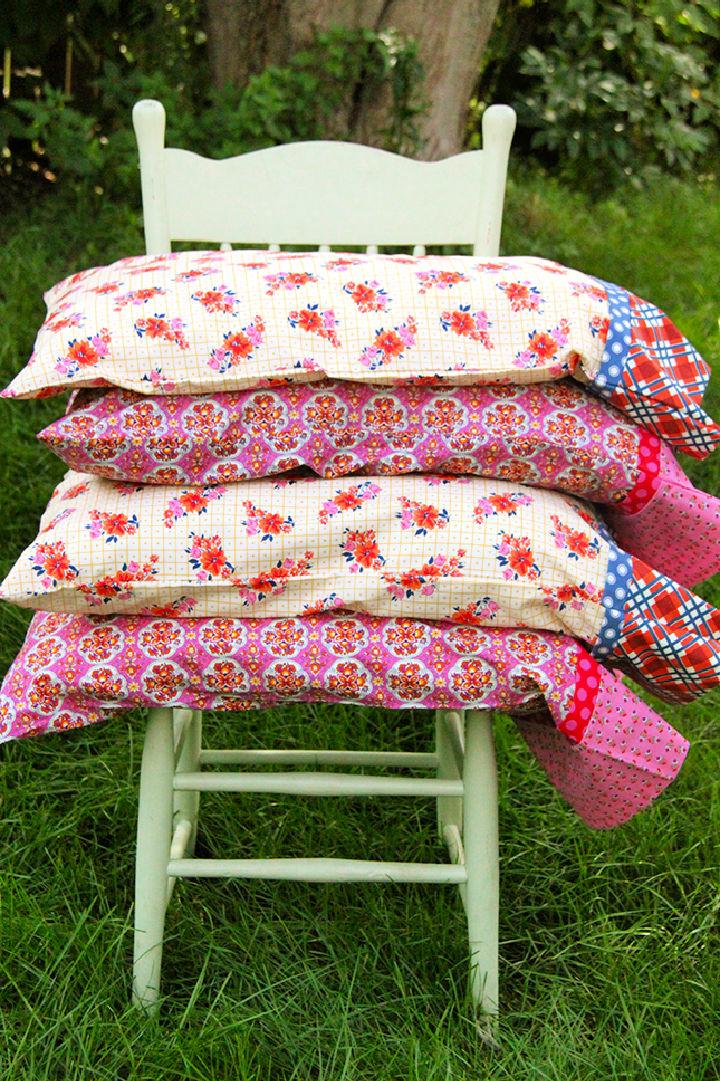 One of the best to practice your hands at sewing and learning the particular seams is making pillows. So here is the idea of making this French seam pillowcase in just 30 minutes. Using the fabric pieces lying around, you can easily practice making this super easy and quick French seam pillowcase. Get the quick and easy details here! smashedpeasandcarrot
7. Fat Quarter Pillows Case Pattern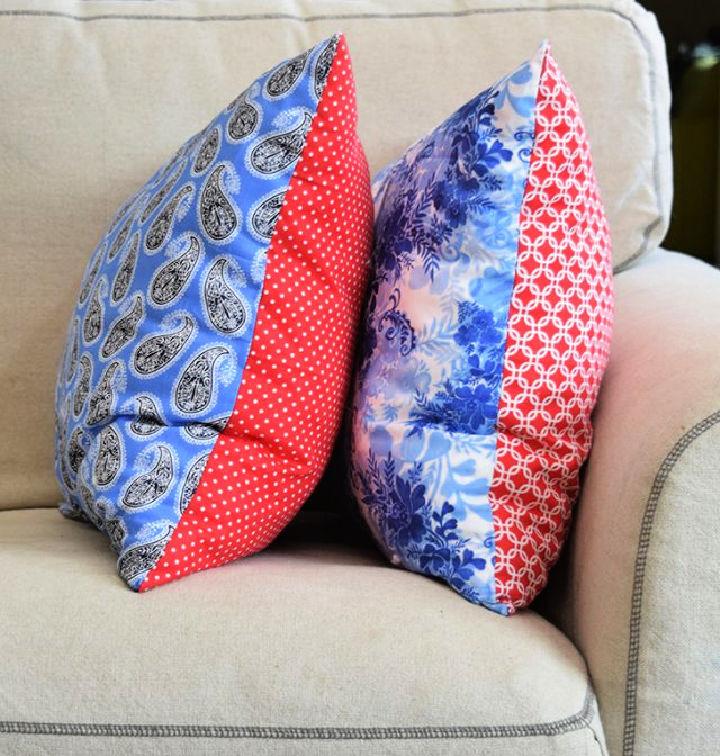 We cannot use fancy pillowcases all the time, so here is the idea of making this fat quarter pillowcase to use in your day-to-day routine. Use those fancy pillowcases when the guests are over and change them with these fat quarter pillows when you return to a normal routine. Learn to sew up these simple pillowcases right here! momspark
8. Homemade Standard Pillowcase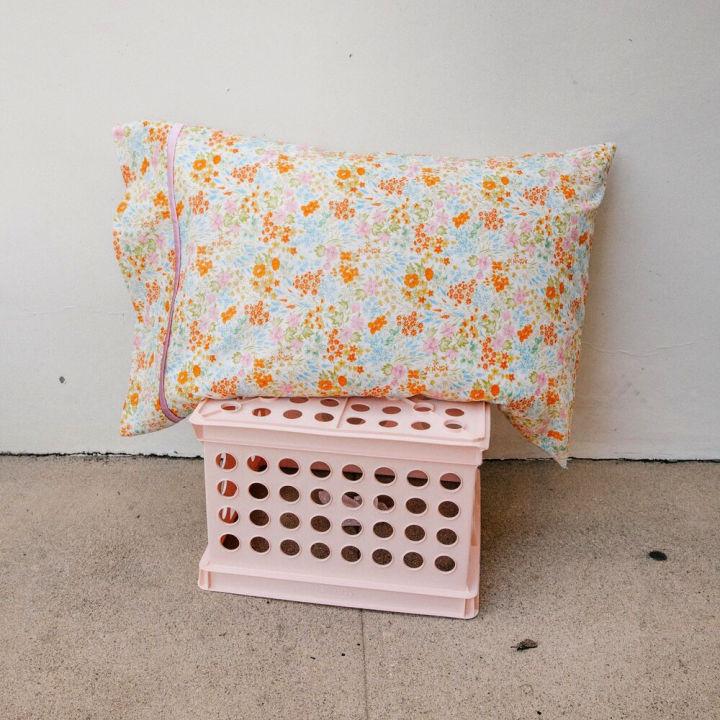 Change your home décor per the weather, and pillowcases are also included in them. Here are these homemade standard pillowcases that you would love to bring to your summer home for fresh and cool vibes. Just grab the lightweight fabric with some pretty pop-up of colors and floral prints and sew up the perfect pillowcases out of them. Details here! ratboi
9. How to Make an Outdoor Pillowcase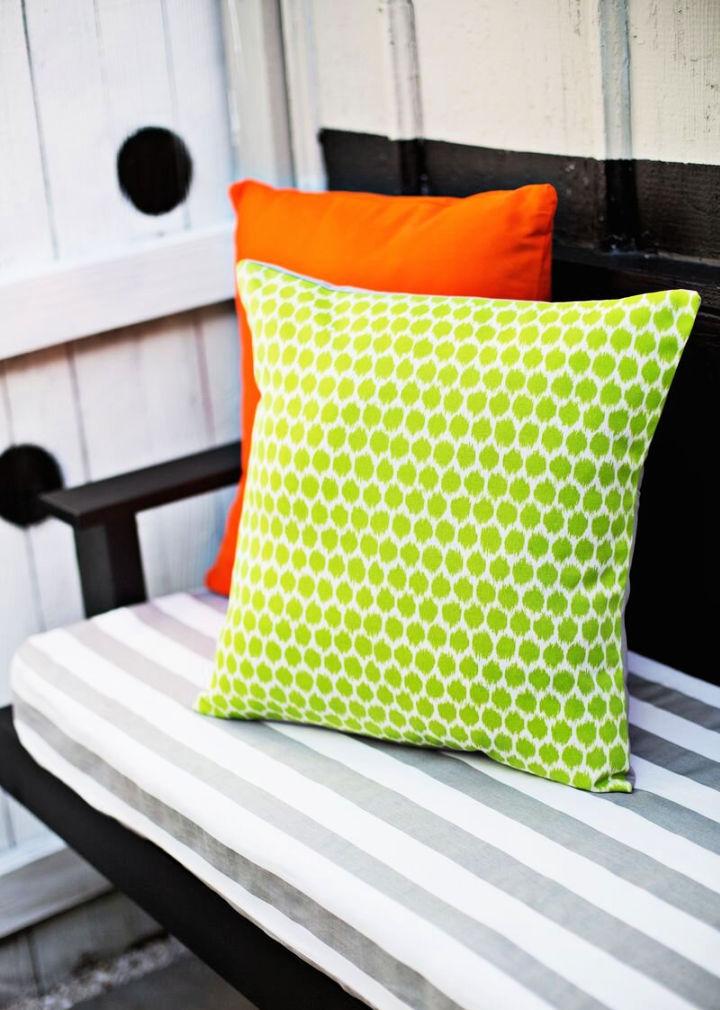 Summers mean outdoors, and here is the idea of making these lovely outdoor pillowcases and enjoy your outdoors more. To match the summer theme, these lovely outdoor pillowcases have been sewn with pretty pop-up colors. The simple square pillowcases are super easy and fun to sew, and here are the details. Details here! abeautifulmess
10. Invisible Zipper Pillow Cover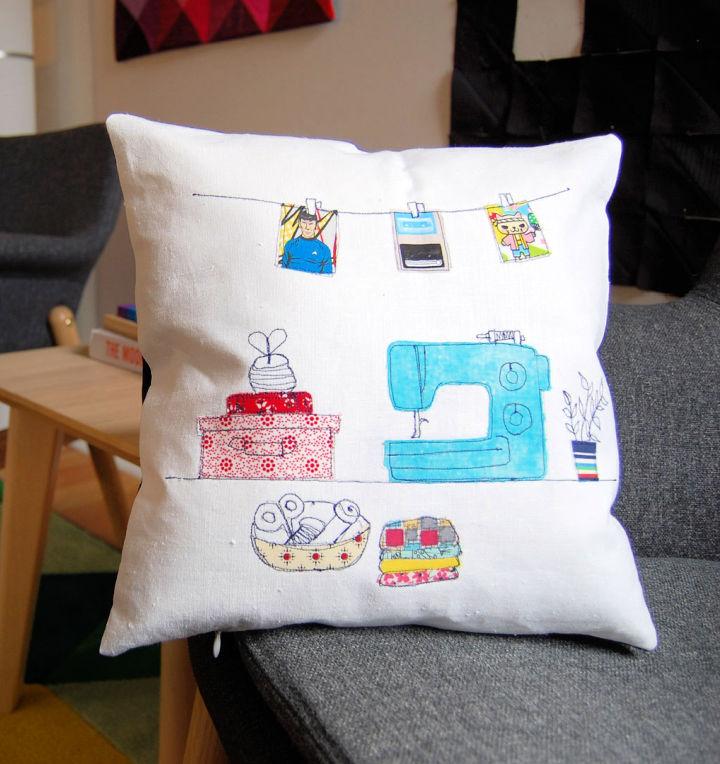 Zipper pillows are easy to put on and take off, and the visible zippers are annoying. Here we have brought you these invisible zipper pillow cover to enjoy the zipper feasibility without letting it be seen. The pillowcase looks so cute with the personalized appliqué work that you can adopt too. Details of the idea here! weallsew
11. Make a Roll-Up Pillowcase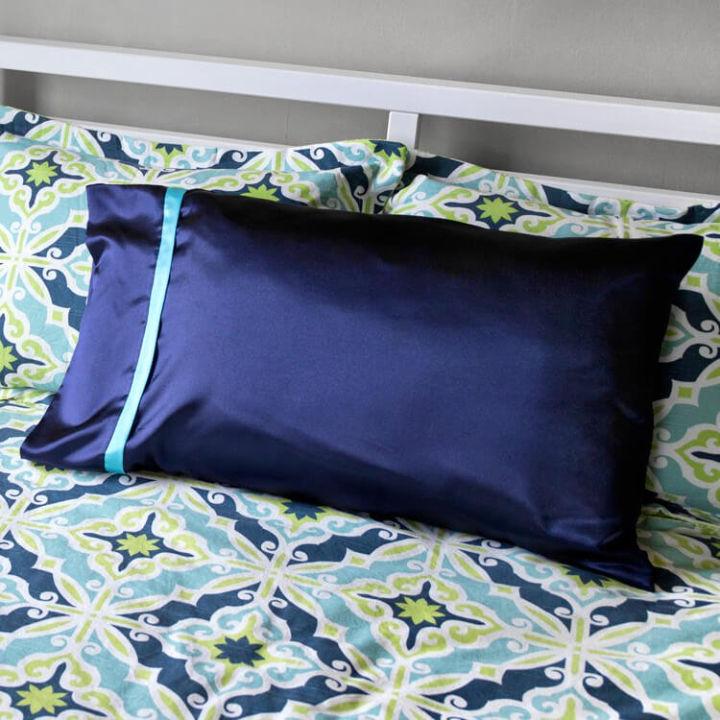 Make your hair feel softest over these roll-up pillowcases from the satin, and you can easily sew them up on your own. From cutting to the sewing of this pillowcase, you can do everything yourself as all the pillowcase stitching details have been shared here! It is going to take only twenty minutes to make you this lovely pillow. onlinefabricstore
12. DIY Quote Pillow Case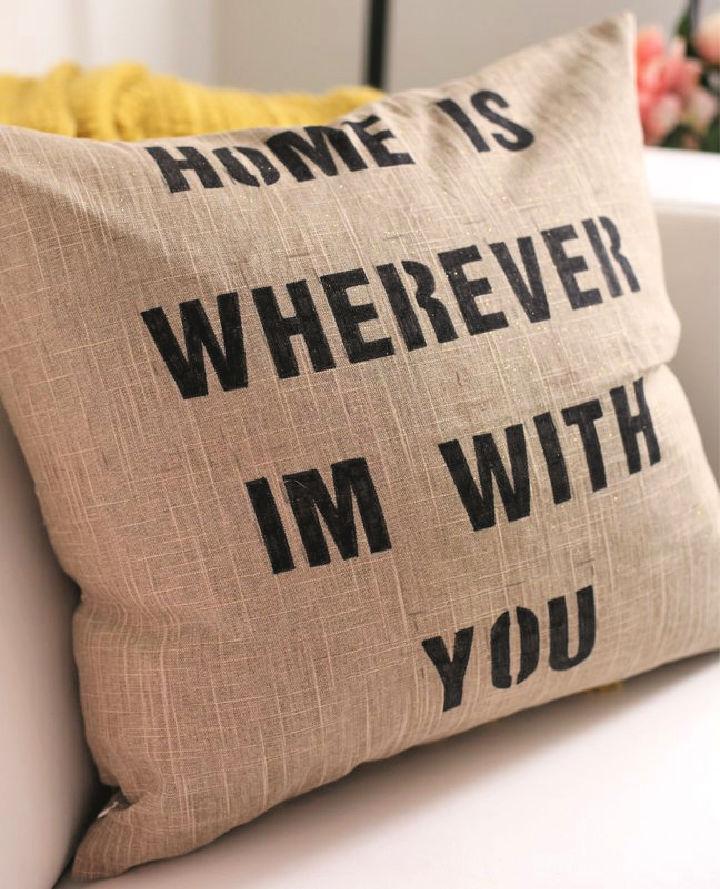 Quotes can add a perfectly custom appeal to anything you make, just like this lovely DIY quote pillowcase. Yes, the simple and plain burlap pillowcase has been made to say Home Is wherever I am with You using the fabric markers and the letter stencils. The idea is quite fun to work on and can be personalized more with your own favorite quote. Details here! momtastic
13. Sewing Pillow Case for Beginner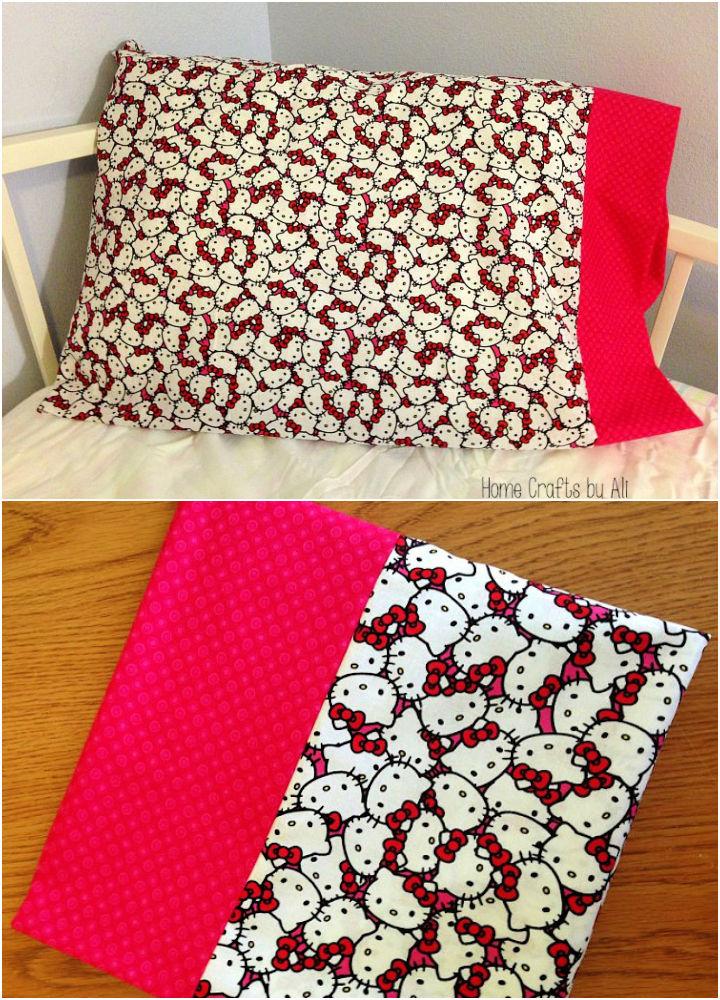 Sewing a pillowcase is a good idea when you are a beginner, and here is the idea of sewing up this lovely pillowcase on your own. Each step of sewing this lovely pillow cover has been shown in detail with easy instructions for beginners. The printed fabric pillowcase with a plain fabric patch at the edges looks just so pretty and chic. Details of the idea here! homecraftsbyali
14. Burrito Style Pillowcase in 15 Minutes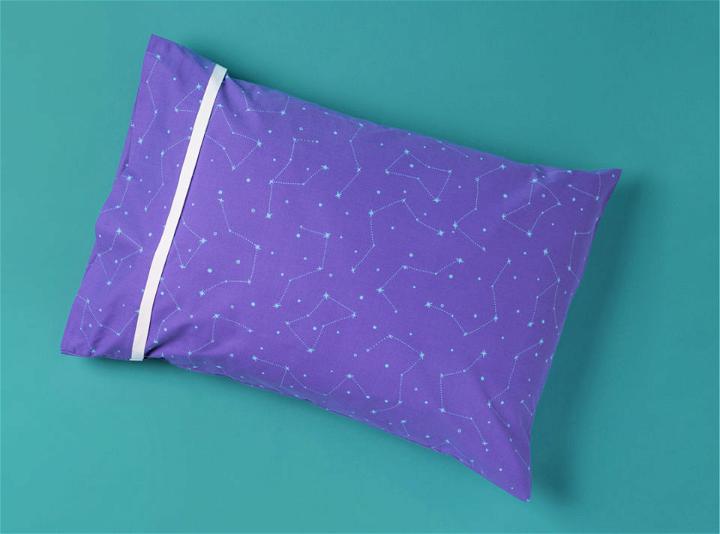 If your guests are coming and need to change their pillows, here is the idea of sewing up the pillowcases and that too in just fifteen minutes. Using the burrito style method, you can easily stitch up a new case in just a couple of minutes. So grab your fabric and come along with the easy details here to learn this quick burrito style. Details here! craftsy
15. Cheap DIY Pillow Case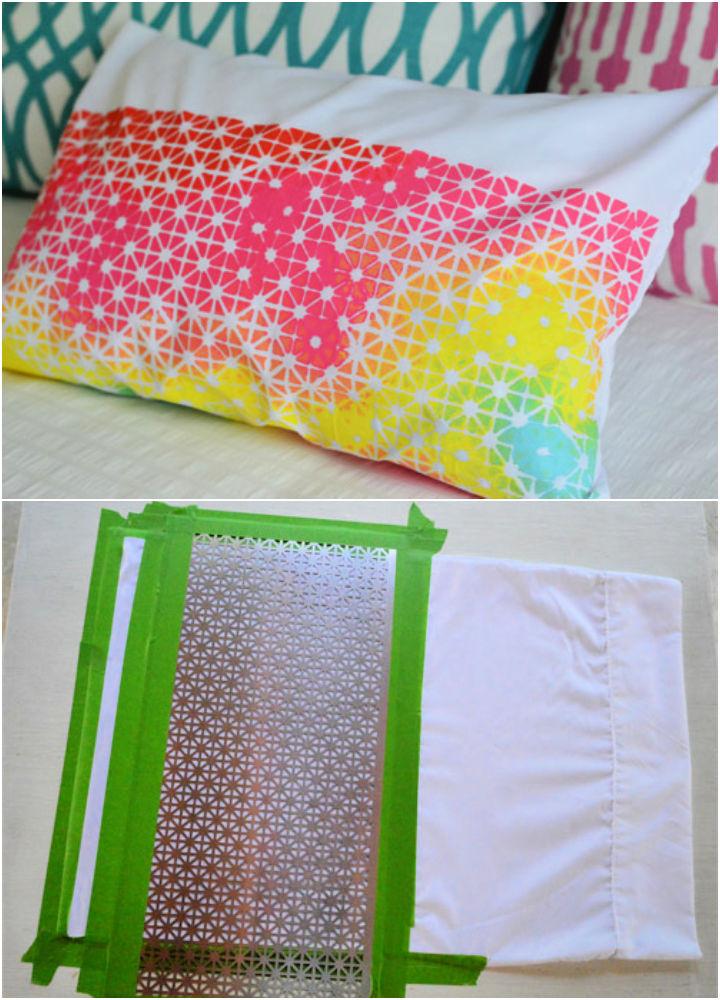 It's time to get crafty with your metal grate and make this super cute and color DIY cheap pillowcase. A simple and plain white pillowcase has been totally funked with the rainbow paint hues and the geometric pattern created with the metal grate. Step by step details of this lovely and cheap pillowcase idea is shared here! younghouselove
16. Sew a Body Pillow Cover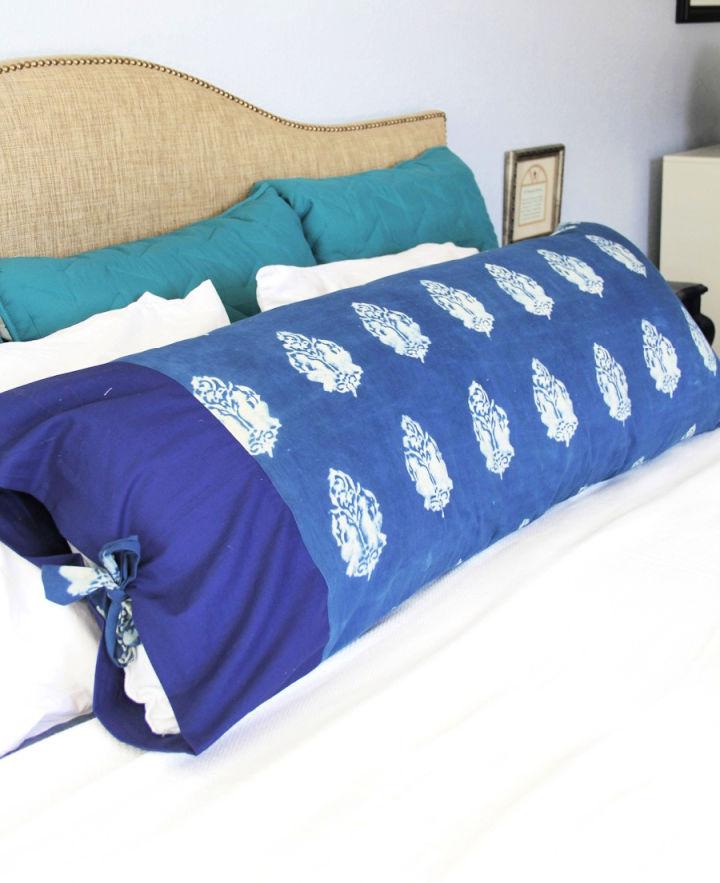 This easy to sew body pillow cover has so much to offer to make you fall for it. The pillow cover is made out of two kinds of fabric pieces. Half of the pillow is made up of the printed woven fabric, and some of the plain-woven fabric is also added to it. Also, the pillow covers ties up with strips making pretty knots and looks more attractive. Details here! mesewcrazy
17. One Piece Fabric Envelope Pillow Cover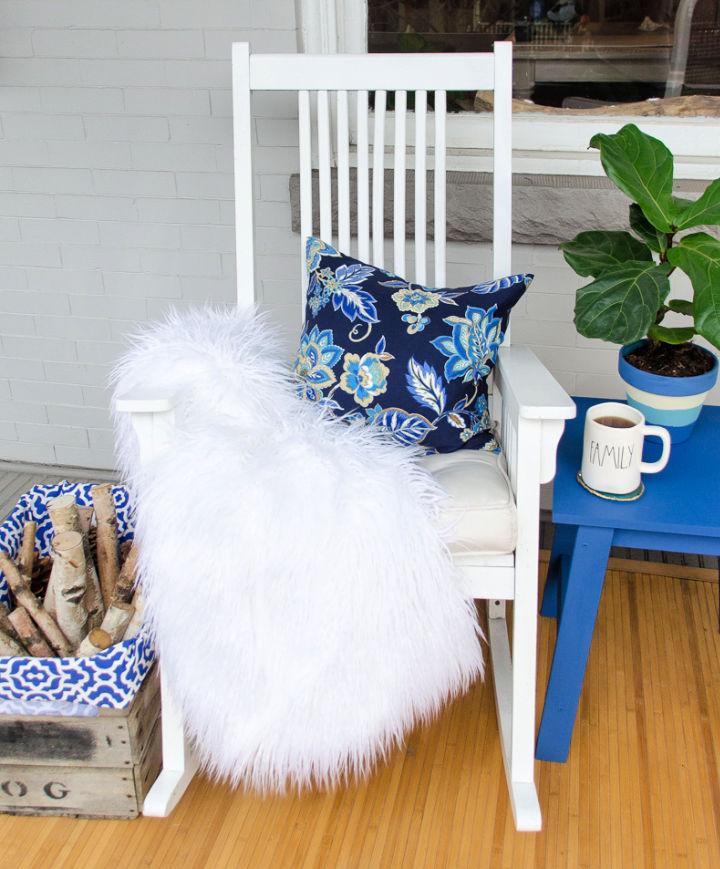 Bring the perfect summer vibes to your spaces with little details, just like this one-piece fabric envelope pillow cover. The pretty printed fabric in blue looks just so perfect for a summer home with blue and white background walls. The easy sewing details of this envelop pillow cover has been shared right here! homestoriesatoz
18. 5 Minute Pillowcase with Flaps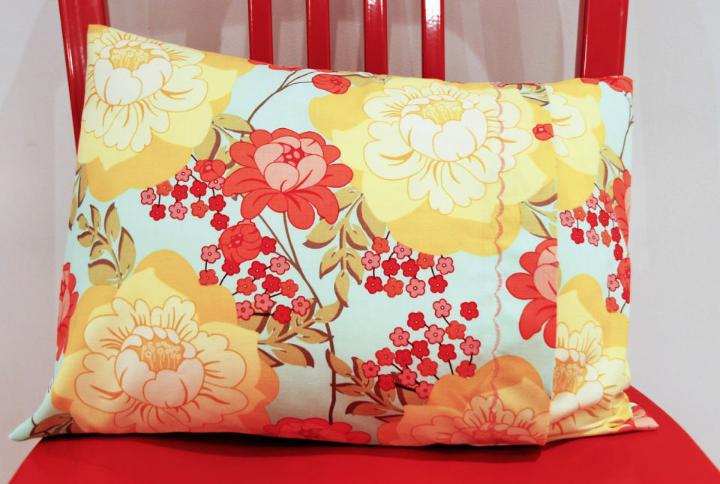 Would not you love it if you could sew a pillowcase in just five minutes? If yes, then here is the idea of making this lovely 5 minutes pillowcase with flaps, and you can sew up a dozen of them in an hour. So gather the fabric pieces and the sewing essentials to sew up these easy envelope pillowcases so quickly. Details here! ramblingrenovators
19. Magic Pillowcase Tutorial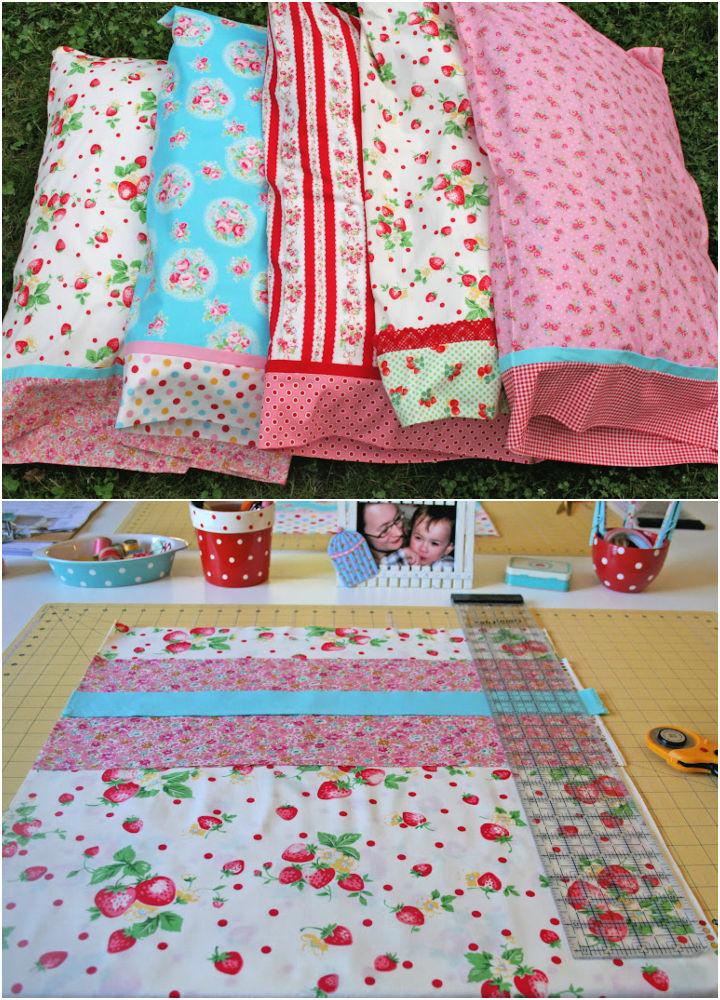 If your girls are interested in sewing, indulge them with this magic pillowcase tutorial project. You can easily buy these colorfully floral printed fabric pieces from the market at cheaper rates. Once you have got the fabric, get the sewing machine and other sewing essentials ready as we get you all the details here! lovelylittlehand
20. Make an Envelope Pillow Case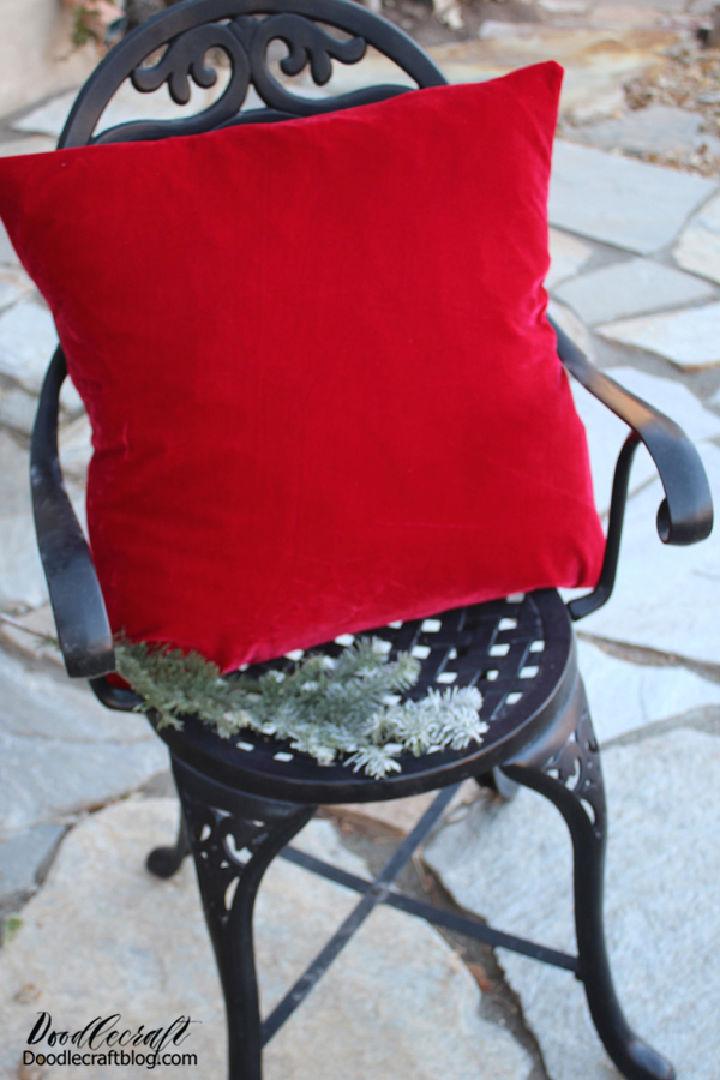 Your winter décor is so undone without bringing the velvet pillowcases to your living or the bedroom. Here is this gorgeous cherry red velvet pillowcase, and looks just so completely stunning. It would be like the cherry on the top while bringing the perfect winter vibes to your spaces. Follow to sew up this easily envelop pillowcase right here! doodlecraft
21. No Sew Pillow Covers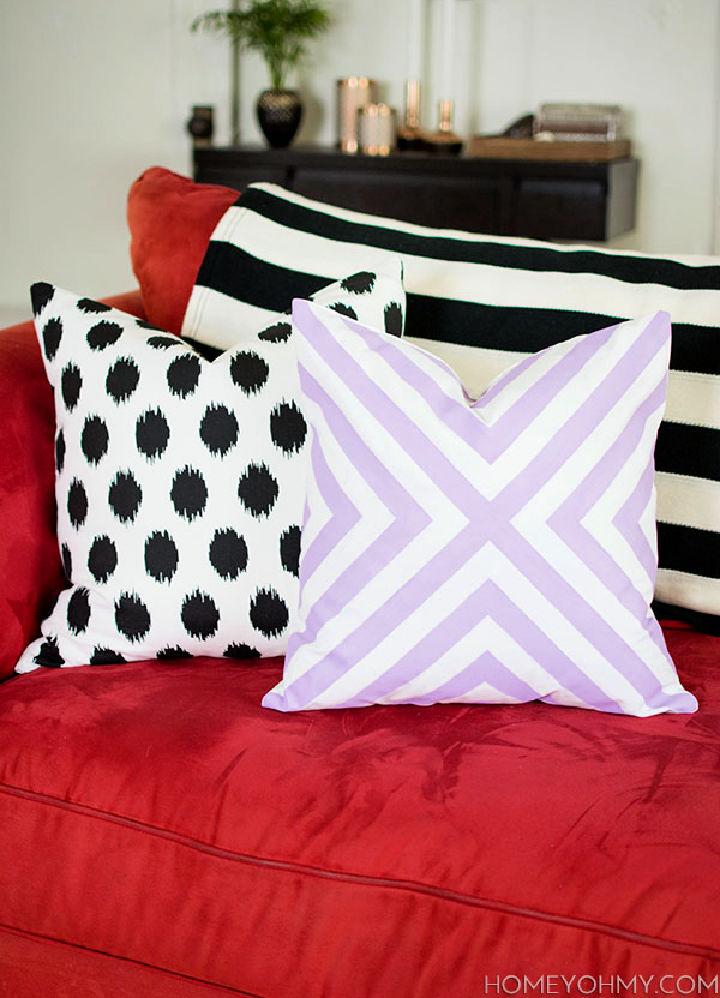 Even if you think you cannot sew at all, you can still work up some projects for your home that do not involve sewing. Here are these super cute and chic-looking pillows cover and that too without any sewing. The pillow covers have been put together using a fabric adhesive, and you can grab the details right here! homeyohmy
22. 12 X 16 Pillow Cover in 10 Minute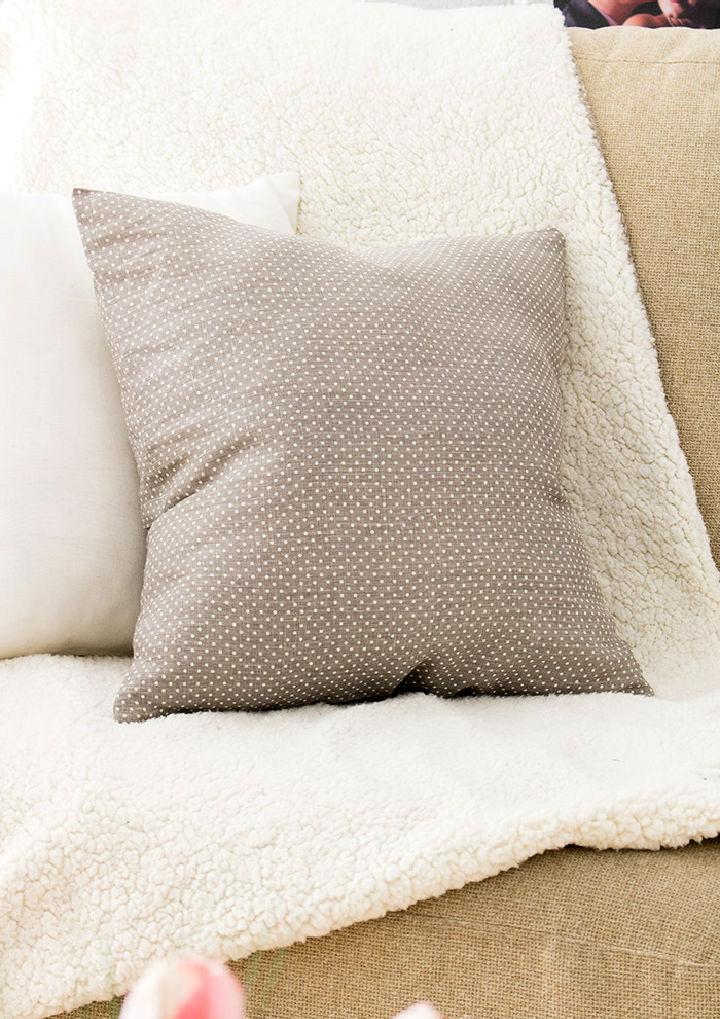 If you are looking for something you can sew in minutes, here is this 12X16 pillow cover that you can sew up in just 10 minutes. These envelop pillows are so easy to sew when you have all your sewing supplies around. Make your favorite fabric and enjoy a refreshing look in your living or bedroom with these new pillowcases. Details here! thecraftingnook
23. How to Sew a Pillowcase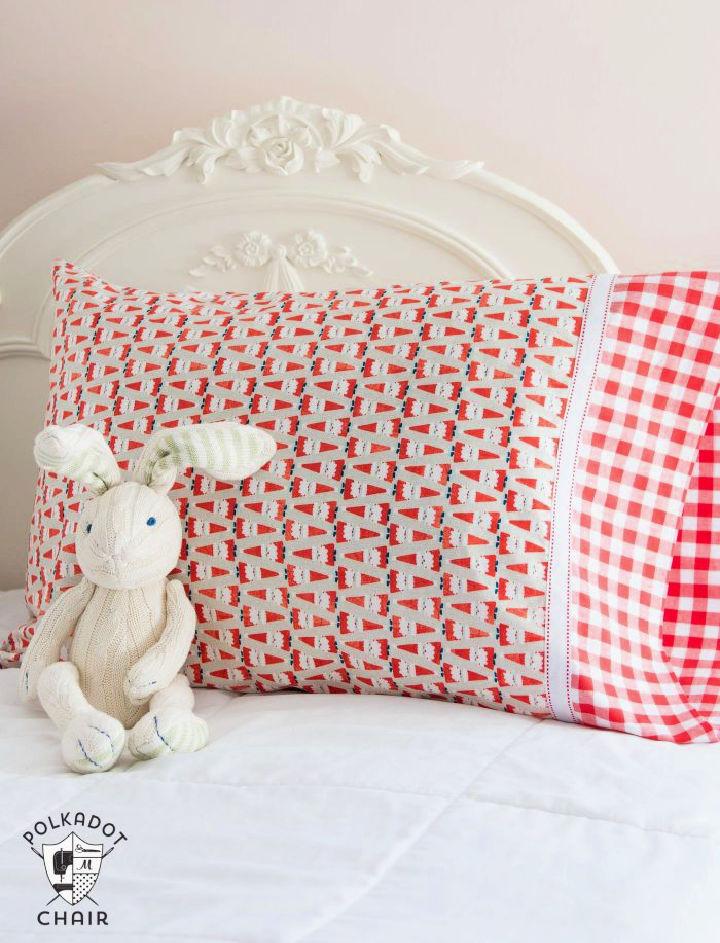 Want to learn pillowcase sewing but that too without a much long tutorial? If yes, then you are at the right place. Here we have brought you this perfect pillowcase to make and that too in just 3 easy steps. So get your favorite fabric, sewing tools, and come along with the easy and quick 3 step tutorial here! polkadotchair
24. DIY Speedy Pillowcase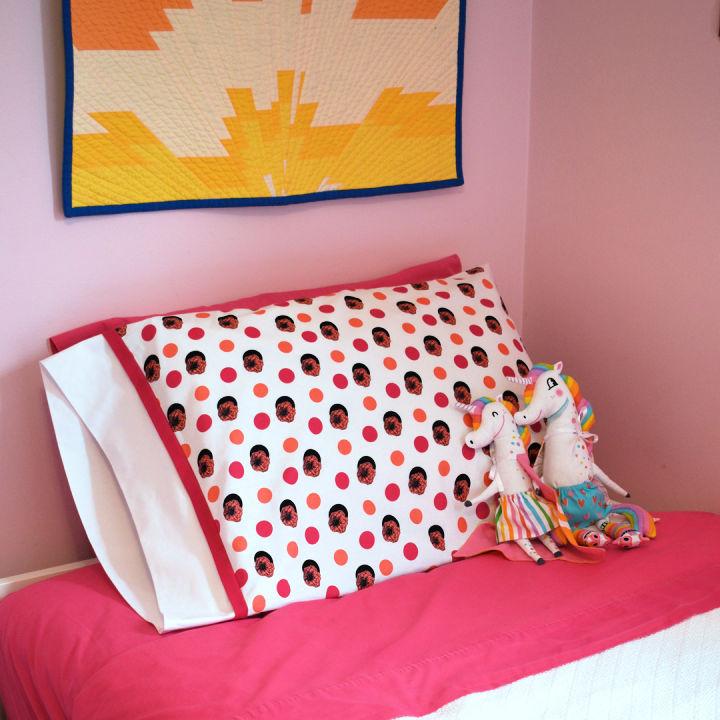 If you need some quick and colorful pillowcase ideas for your kid's room, then here is the idea of creating these pretty DIY, speedy pillowcases. The lovely white pillowcase with red polka dots, white end, and red trim has turned out to be so catchy and cool. This pillowcase is going to match the unicorn theme room décor. Details here! weallsew
25. Sew an Envelope Pillow Cover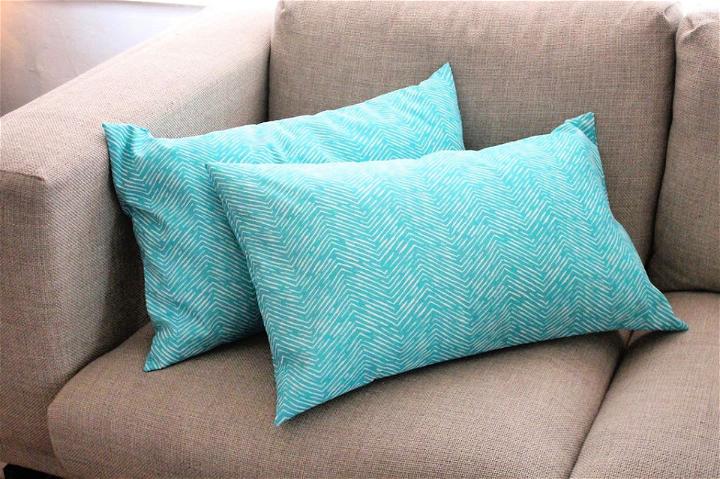 Pillow covers are comfy for us and decide the beauty and décor of our spaces. So here are these pretty pillow covers with pop-up colors to bring some freshness and beauty to your spaces. These are big pillow covers and would make a perfect addition to your living room's light theme décor. Details here! instructable